Issue Date: 20/3/2020

A Retired Pilot:

Source: A3M

CONTENTS

Antony Maitland Autobiography 1
Issue of Antony & Alice Maitland: 3
1/1. Isabel Alice Maitland, born Hereford 4/9/1980. 3
1/2. Oliver Antony Maitland, born 17/6/1984 Hereford. 4
Hawker Siddeley Aviation, Sept 1968 to May 1970: 3
An Attempt at Management, Sept 1970 to May 1972: 3
The Spectrum Years, 1985-1992: 4
Welshpool, Control Techniques and Turbo Commanders 7
The End of Control Techniques Flying: Welshpool to Naples 9
Norway & Svalbard/Spitsbergen, Summers 2008-9 and 2017. 10
Commander Flying after 2012 13
Sometimes it all Goes Wrong! 13
A FLYING TOUR AROUND THE USA, SUMMER 2000 14
Cessna 340 Florida-UK January, 1989. 18
Turbo Commander Bergamo-Toronto December, 1996 18
Turbo Commander Johannesburg-Indianapolis, March/April 1997 19
Turbo Commander Johannesburg-Oshkosh September 1997 20
Aztec Welshpool-Galveston January 2000. 22
Turbo Commander Phoenix-Southend February 2002 23
Turbo Commander Dallas-Welshpool May 2003 23
Turbo Commander Welshpool-Peoria October 2004 24
Piper Navajo Oklahoma City-Gavle/Sandvik Sweden May 2005 25
Turbo Commander Lakeland, Fla to Southend, November 2005  N51WF 27
Turbo Commander Johannesburg to Fairoaks, February 2006 31
N425RR Turbo Commander Fairoaks to Johannesburg, October 2006 32
N980 HB, Thurrock to Portland Maine, January 2008. 35
Ferry From Zweibrucken - Johannesburg March 2008 36
North Weald – Peoria – North Weald, March-May 2009 38
N840TC Fairoaks-Houston (Lone Star) August 2010. 38
N700L Eagle Creek, Indiana – Welshpool December 2010 39
VPBCT Welshpool – Naples, Fla, April 2012 40
N907AT – Friedrichshafen – Johannesburg, April 2014 40
N900PW (VPBMZ) Fairoaks – Indianapolis December 2016 40
N73EF Eagle Creek – Thorsby Sweden, April 2017 40
N695MG, Namibia, Oklahoma and Johannesburg, November/December, 2017 41
N980HB – Thurrock to Peoria, October, 2018. 43
N51WF – Southend to Peoria and beyond January 2019. 44
March April 2019, Sweden and USA. 44
Saudi Flights, more and less successful 45
10 days in Retirement, August 2014: 46
Young men, fast cars and flying from the Mynd 49
Bush Aircraft – Modified Cubs 55
Australia 2016 – Great Ocean Road – 1922 Ballot 59
Austrian Trips - A Breakdown by the XK in 1970 and others 71
The Gables 1978-2002 & Moving House 2002/3 79
October 2016 – Germany & Australia 85
Born 16/10/1945, Cairo, Egypt.
Parents: Donald Sydney & Rosemary (Parkes) Maitland (AM03/01 & 02).
Baptised All Saints, Cairo 13/12/45.
Abode: 34 Shania Soliman Pasha, Cairo.
Married: Alice Charlotte Kirk-Owen, Presteigne, Powys, Wales, 16/10/76.
born 3/10/56, died 14/3/1997. For more about Alice Kirk-Owen, see
separate chapter.
Issue of Antony & Alice Maitland:
GCSE
French A Autumn 1996 (MEG)
History, Latin, Spanish, (MEG) Geography, Maths A* Biology,
Chemistry, Physics (MEG) A Summer 97
GCSE Summer 97 English & English Lit A* (WJEC)
Young Enterprise Co 1998
A level French A (EDEXCEL), English Lit A, Geography A, AS
Government & Politics (OCR)
Bristol University, English.
Married Edward Francis Julius Rich, born 13/2/1971 at St Andrew's Church, Castle Combe 12 August 2017, son of Lawrence & Helen (Wade) Rich. Reception afterwards in the Manor House Hotel.
From the Telegraph, about 16 June 2018:
Castle Combe: "It is two streets' worth of ludicrously cute stone cottages plus a pair of ludicrously cute pubs and a ludicrously cute church. Lush hillsides overlook the village. There's a low bridge over a shallow, glass-clear river. A market cross. (No castle, really, just the remains of a very old motte and bailey). Flowers caress the terraced cottages that line the narrow main road, creating the effect of a very fragrant wind tunnel."
"Mummy Looking Down"



2/1. Primrose Helen Alice Rich, born St Mary Paddington, 4/5/2018.



Travelled in his gap year to Nepal and on eastwards.[i]
Married 3 May 2015 Ekaterina Rosenbaum, b 29 May 1983, at Elmore Court, Glos.
Dau of Salavat and Irina (Sribniyi) Tagirov.
Irina married Salavat Tagirov, ????
Salavat b 27/9/1959, Russia

Irina b 3/8/1961, Odessa, Russia.
Irina's parents Yuri Sribnyi & his 2nd wife, Evdokiya Martianova, her 2nd husband  
Mother b Chelyabinsk, 14/3/1931, 2nd marriage.
Yuri b. 24/5/1934, Chernovtsy, Ukraine
met in Vladivostok, after both left their spouses, Yuri when 14 ran away from parents fled to Solosvki island, became a seaman. Yuri working in school and asked her for directions. Island originally for hermits and then prison. After 2nd world war.
Yuri's father in artillery, Mikhail Sribinyi, from Chernivtsi.
War hero Order of Alexander Nevsky, ground troops in combat. Oder River.
MS parents peasants.

Evdokiya's M's parents Dimitri & Evdokiya Martianova
Also Yuri's mother called Evdokiya all 14/3.
EM parents

2/1. Ivana Alice Maitland, born London, 21 August, 2016.
2/2. Kira Maitland, b at home, 7/10/2019, Ridley Rd, London.

IS gma Nekrsasova sent to Urals from ??, writer was before the revolution, but probably not related.
Mikhail   =   Evodikya             Dimitri     =  Evodikya
Sribiniyi     Nekrasova             Martianova     ???
|                                   |
---------               ------------
        |               |
Yuri      =   Evodikya
Sribniyi      Martianova
    |
                                        ------------
                                       |
Salavat  =  Irina
Tagirov     Sribinyi

Irina Sribinyi:
born 3/8/1961, Odessa
married Salavat Tagirov, ???? when/where?
Salavat born 27/9/1959, ???, Russia, son of ???? ????

Yuri Sribinyi born, ???? when/where?
Married ???? when/where?  Evodikya Martianova, born 14/3/1931, Chelyabinsk
Yuri ran away from home aged 14 to Solosvki Island, he was a seaman.
They met in Vladivistok, both had been married before, he was working in a school.

Yuri S son of
Mikhail Sribinyi and Evodihya Nekrasova??, born 14/3/??
Mikhail was from Chernivitsi and was a war hero in the artillery, and had the Order of Alexander Nevsky, for leading troops in combat at the Oder River.

Which was Irina's grandmother Nekrasova – was she sent to the Urals and why?

Irina married 2nd:
married 2nd Vadim Rosenbaum, son of Grigory & Elena Rosenbaum, son of Yephin Rosenbaum,
Elena dau of Abraham Cohen, lived in Moscow, fled to Tashkent during Doctor's plot (Stalin's Putsch against Jewish doctors).
Elena's grandfather a Rabbi.
Irina & Vadim son Daniel, b place? And date?




Date: Thu, 30 Jan 2003 7:26:47 BST
From: Ollie Maitland (Nepal).
Ally and I met up with the others from the GAP challenge group yesterday and today we are going to find out where we are staying for the next 3 months. The others seem pretty nice although perhaps restrained. Having wicked time in Thamel (Kathmandu) at the moment, founds some very cool cafes and bars. Spend lots of my time in a cafe called 'New Orleans' where they play cool jazz and have superior coffees. Then progress to a little place to eat some Daal Bhat (rice and lentils) for about 1 pound. Then there is a little bar called Tom and Jerry's where most of the young western ppl chillout. There is even a club in Thamel but most of the time we chill in a cafe called Boogie Woogies until the early hours here they show all the latest films, inc Chicago.
I have met a Tibetian monk, called Khedup, who is on a holiday from the north east of India (in the mountains) and he has invited me to stay up there if I want. I'll see how long I have after teaching but i hope i can go because it is supposed to be amazing there.


I was born in Cairo while my father was stationed there in the RAF during the 2nd World War. Repatriated March 1946. Baptised Cathedral Church of All Saints, Cairo, 30/12/45 by Rev Lockhart, vicar of Clunbury, Shropshire (near where AM lives in 2005!).



Called Antony (no 'h') after Mark Antony in "Antony & Cleopatra", which parents had seen soon before birth, Arthur after maternal grandfather and Armstrong after maternal grandmother's mother.
Lived at High Elms, Codsall, Wolverhampton, until 1956, moving to The Dower House, Oaken, which was sold in March 2005 after Rosemary's death in July 2004.
Brought up by mother aided by Joyce Merrick.
Early education at Miss Hill's school in Tettenhall.
God parents:
Frances Biden - a Cambridge contemporary of my mother's. South African from Durban, lived most of her later life in Cape Town.
Bunch Waddell - my mother's sister.
Harry Summers - Regular RAF. Stationed in Cairo and shared flat with R&D in Cairo during 1945/6). Administration Branch.
John Gibson - a gynaecologist and Cambridge friend of parents - lived in Bulawayo, Rhodesia. 
Stan Grant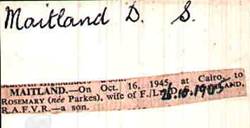 Granted Arms 14 November 2008 (text of the Letters Patent):

To all and singular to whom these presents shall come Peter Llewellyn Gwynn-Jones Esquire Commander of the Royal Victorian Order Garter Principal King of Arms and David Hubert Boothby Chesshyre Esquire Commander of the Royal Victorian Order Clarenceux King of Arms Send Greeting! Whereas ANTONY ARTHUR ARMSTRONG MAITLAND of Lower Dolwilkin Farm Heyope in the County of Powys Gentleman hath represented unto the Most Noble Edward William Duke of Norfolk Earl Marshal and Hereditary Marshal of England that he is desirous of having Arms and Ensigns established under lawful authority and duly recorded in Her Majesty's College of Arms and hath requested therefore the favour of His Grace's Warrant for Our granting and assigning such Arms and Crest and in the same Patent such Device or Badge as We deem suitable to be borne and used by him and his descendants with due and proper differences and according to the Laws of Arms And forasmuch as the said Earl Marshall did by Warrant under his hand and Seal bearing date the Ninth day of July 2008 authorise and direct Us to grant and assign such Arms and Crest and in the same Patent such Device or Badge accordingly Know Ye therefore that We the said Garter and Clarenceux in pursuance of His Grace's Warrant and by virtue of the Letters Patent of Our several Offices granted by The Queen's Most Excellent Majesty to each of Us respectively do by these Presents grant and assigns unto the said ANTONY ARTHUR ARMSTRONG MAITLAND the Arms following that is to say:- Sable on a Fess between three Stag's Heads erased Or two red Kites displayed the heads respectant Gules

And for the Crest Upon a Helm with a Wreath Or and Sable In front of a rising Sun in Splendour Or a Red Kite displayed Gules mantled sable doubled Or as are in the margin hereof more plainly depicted And by the Authority aforesaid
We do further grant and assign the following Device or badge that is to say:- A Pineapple Or leaved Vert winged Gules as herein depicted the whole to be borne and used for ever hereafter by the said Antony Arthur Armstrong Maitland and his descendants with due and proper differences and according to the Laws of Arms In witness whereof We the said Garter and Clarenceux have to these Presents subscribed Our names and affixed the Seals of Our several Offices this Fourteenth day of November in the Fifty-seventh year of the Reign of Our Sovereign Lady Elizabeth the Second by the Grace of God of the united Kingdom of Great Britain and Northern Ireland and of Her other Realms and Territories Queen Head of the Commonwealth Defender of the Faith and in the year of Our Lord Two thousand and eight
Signed P. Ll. Gwynn-Jones Garter            Hubert Chesshyre  Clarenceux




Applying for the Grant of Arms is a bit of a personal vanity, but the idea was initiated by the fact that for many years I had worn a signet ring with the crest of my grandfather, Arthur Parkes; with my interest in family history, I thought my own Arms would be an appropriate thing to do. The derivation of the Arms was to take Arthur Parkes Arms and use them to form my own. His acorns have been replaced by the 2 Red Kites. The Kites are magnificent soaring birds, reflecting the effect gliding (and hence Flying) has had on my life, and that they can be seen over our small farm in Radnorshire. The College of Arms came up with the idea of them looking at each other to represent my meeting Alice partly as a result of her wanting to fly in a glider.
The pineapple in the Badge represents the Jamaican connection, the Pineapple being the national emblem of Jamaica.




I first met Alice Kirk-Owen at the beginning of January, when she was 19 and I 30, but we rapidly became engaged to be married by the end of February 1976. I had been invited down to drinks one Sunday by Peter & Brenda Bayliss to meet a girl who lived next door to their (relatively) new house in Titley, Herefordshire. The date remains fixed in my memory as I drove down to Herefordshire 2 days after the great storm of Friday, 2 January, 1976; there were trees down everywhere (on the evening of the storm, I had been working on the BD4 panel and every time I touched it, the altimeter jumped, so fast was the pressure falling). As it turned out, Alice had gone to another party, but her mother, Betty, asked me back for tea. I left after tea at 11pm... Very soon after meeting her, I collected her at Cheltenham Ladies, where she was (re)taking some A levels and, I think drove away in the DB4. During that year, she took a secretarial course in London, at the end of which I prised her away from the big city.

We were married on Saturday 16 October, 1976, my 31st birthday, in St Andrew's Church, Presteigne, Radnorshire, with a reception at Alice's mother's house, Burcher Cottage, Titley. We had about 350 to the wedding and subsequent party. The majority stayed on for an evening dance in a tent on the tennis court. A small detail, with my motoring interests, was that Alice arrived at the church we went away back to Burcher Cottage in a Continental Bentley[ii], provided by a long term family friend, Peter Bayliss. To avoid unnecessary excitement, I used a mundane car from the works to go away from the dance, leaving the trusty Aston DB4 elsewhere.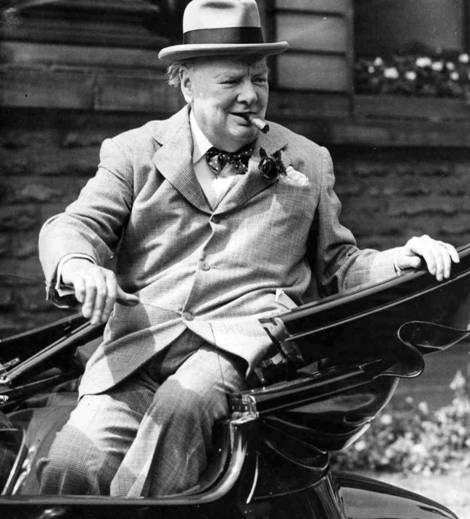 The following day, we went down to London and stayed in the Carlton Tower hotel, where Alice had a problem with shell fish all night! On the Monday we flew from Heathrow to Chicago & Wichita to start the flying trip round the US.

After a honeymoon flying around the Western USA, we began married life in a flat in Evancoyd Court, near Presteigne, Radnorshire. The house was a cold Victorian building: the flat was small, basic, and cold, Lindley saying it was the only place where the plates were too cold to rest on the knee! The winter of '76/'77 was cold: there was snow lying in the yard where we kept the cars for about 2 months. Our bathroom was at the other end of the house, a cold walk on a frosty morning. Jacky Lewis (Major Lewis) was a man of the old school, who did not believe in heating: the house had had heating, but the boiler blew-up on Jacky's 21st birthday and was never repaired: he was about 75 when this story was told! After Jacky's death, the new owners of Evancoyd pulled down our 1st home!

Alice worked as a secretary for an Aviation company at Shobdon airfield while I was completing a project and training for a Commercial Pilot's Licence, which I finished in summer 1978.

After work became certain in the Welsh border area, in autumn 1978, we bought and moved into a house called the Gables, in Norton, near Presteigne. Again, our first winter was long and cold, with ice in the yard for 8 weeks. The Gables is an 8 bedroom Victorian stone house which required extensive renovation, having a leaky roof (half a bucket of water in our bedroom on a bad night!), no heating and little plumbing and electrics and needing complete redecoration. We carried this out ourselves, only subcontracting the roof over the front of the house.

This work and clearing the garden took some years and combined with a good social life, filled the time. Alice was very active and took much pleasure in exercising and travelling with her dog, Brora, a black and white English Springer Spaniel bitch, named after the place in Scotland where we first met the breed. We had flown up there in a home built aircraft (a BD4) to see our best man, Peter Boxer, whose family took some fishing on the Brora river. Brora was Alice's constant companion until the dog died aged about 13. She was replaced by another black & white Springer, Posey, who lived until September 2007.

Before we bought the Gables, I wanted to live in somewhere more remote, but Alice wanted to be in a village. She was right, even without the way her health later turned out. The Gables was a big house, but happy, always full of people and noise, Alice being a very sociable girl. When not entertaining or going out she was always on the phone to our friends or her mother. We had a good social life from the beginning, visiting friends most weekends or having dinner parties ourselves, some of which became quite rowdy - a doctor who enjoyed his parties annoyed Alice enough for her to upend the coal bucket over his head one night! They remained friends however. For several years, we had big New Year's Eve parties, with dinner and dancing. The Gables had a large room, referred to as the Armour Room, in which we could just squeeze 100 people at the midnight hour. These parties were well known for the mulled wine we served. Little did anyone know that it was made from half the cheapest French supermarket wine and half home made from wine making kits. It had the desired effect no matter its origins! People had a rather more elastic view of alcohol and driving then, coupled with the extremely low traffic density in the area at night.

After the arrival of Isabel and later Oliver, the social life calmed down a little, and became more child and after a while, school oriented. A number of our friends all started families at the same time as us, so we moved along with them. Alice took care of the children, soon after helped by several girls from the area. One, Sarah Charlton (now Chilman) stayed helping for a long time, even after Alice's death in 1997. She and the children remain good friends. Another was Miranda Dunn (now Taxis), the youngest of three daughters of friends. The next sister up, Tilly qualified as an osteopath for whom Alice later worked as a receptionist. Much of the home running fell upon Alice as I was away flying a lot of the time: after 20 years marriage, we decided that was the reason for having survived so long together! Even when at home, I was not very domesticated, preferring to work on the house or buildings and look after the sheep.

The children both started school at Presteigne state primary. Isabel was in a good class and did well, leaving there at about 9 for Moor Park, a local school where she went as a day girl for a year and then weekly boarded for the remainder of her time there. Oliver did not have such a good start at Presteigne, and moved to Moor Park when he was 7, boarding immediately (Alice's health was beginning to deteriorate even then), not as hard as it sounds as Isabel was still there, although Oliver says she was not as sympathetic as she might have been!

    We started our air trips with a trip in March 1976 to Bad Ragaz in Switzerland to spend the weekend with the Waddells in their house in Klosters to celebrate our engagement. I well remember cousin Angie Baldwin breaking a wine glass in surprise! Before returning home, we went with Uncle Pete Waddell and Carol to St Moritz for lunch at the Palace Hotel which an old friend of Pete's managed. On arrival, a black stretched limo pulled onto the apron and drove over to a Lear which had landed before us, only to be sent over to our funny little single piston engined Robin.

      We had several other memorable trips away, mostly with the company aircraft, to Copenhagen, (January 1979), Amsterdam (1979), the Loire (1979), Epernay (1981), New Orleans (1989), Florence (1992) and gliding in Ireland (1981) & Spain (1982). Interspersed with these were trips with the children to Polzeath, Cornwall and North Wales.

      We also went to a Garden Party at Buckingham Palace in about 1980, courtesy of John & Ann Watkins – John was High Sherriff of Powys at the time. Another occasion for Alice to look her best! As was a trip to Royal Ascot with the Baldwins, who had inherited Uncle Cyril's 2 reserved parking spaces, side by side, about 50 yards from the Members' Entrance.

      Alice & I went to Austria on a gliding based holiday in June 1985, firstly to Mauterndorf, where we stayed in a small hotel in the village near the airfield.
The weather was bad and so we spent time sightseeing and travelling around. Amongst other places, we went to visit the "Ice Caves" in the Saalach Valley South of Salzburg. The caves are high up in the mountains, reached by cable car, and consist of a glacier inside the mountain. The glacier is carved out into a walk with many flights of stairs: Alice had difficulty with this climb, this was the first evidence of her later troubles. As the forecast seemed set bad, we moved on the Italy, where we had a very happy few days. Perhaps the high point for Alice might have been flying as passenger in the tug aircraft, with me on the back in the glider and the tug pilot making a pass at her in mid air!

     The last trip was in October 1996 to Venice, which Alice had always wanted to see. It would have been very difficult, but Control Techniques, whose aircraft I was flying, lent us the company aircraft and so we went out with the children and another couple, Alex and Tania Dufort, for a long weekend. The water taxi was somewhat disconcerted by us arriving with about a dozen bottles of Oxygen for Alice. Alex took command on arrival at Venice and had mapped out a marvellous visit with all the tourist bits plus good restaurants not always known by outsider.



May 1954 to March 1959:
At St Edmund's School Hindhead where I achieved mixed academic success, but passing Common Entrance Exams. The headmaster was an old school acquaintance of my father's; as a small boy, he was a forbidding figure, having been trapped in a burning Hurricane fighter aircraft early in the War. His face and hands were badly scarred as a result: he was one of the "Guinea Pigs" of Archie McIndoe, the "inventor" of plastic surgery.

May 1959 to Dec 1964:
At Charterhouse School, Godalming.
I was in Pageites house, following my father's footsteps. My academic career took a while to get going, but I eventually achieved results in Maths (B at A level), Physics (B at A and 1 at S levels) and Chemistry (A at A and 2 at S levels) to gain entry into Cambridge on these alone. I stayed on the take Cambridge Scholarship in December 1964, but did not get one! (my physics was up to standard, but maths not).
Early in my time at Charterhouse, I took up rifle shooting seriously, shooting in the Cadet Pair for a year or two and then later in the 1st VIII. We shot with .22 rifles during the winter and with .303's during the summer: our local full-bore range was Bisley, the home of British rifle shooting.


As a complete contrast, I started cross country running when about 16, and ran in the Cross-country VIII for a couple of years, usually some where in the middle of the pack; I often trained with Julian Brooke-Houghton, who remains a friend into the 21stC. We trained for distances of up to 25 miles, long before the idea of running marathons became popular.
The Charterhouse Cross Country VIII 1963/4:
John Williams, A3M, D Moss, Richard Briggs & John Carey,
Julian BH, Chris Hunt, David Lovett, David Franks & Simon Gabriel.

Simon Gabriel sent me this print in 2004 – he was then living in British Columbia.

    We were required to be members of the Combined Cadet Force and spent Tuesday afternoons in warlike activity. I rapidly found that carting Bren guns (light machine guns) across the Common was much too much like hard work and transferred to the RAF section as soon as possible. There, I learned about aircraft and flying. We had a Link Trainer, the first flight simulator, with full motion and blind flying instruments, and a basic open glider, which we rigged on the playing fields and carried out ground slides with a rubber rope catapult. We had the opportunity to go on a week long gliding course with the RAF cadets. This I did at RAF Swanton Morley in Norfolk, and flew solo after 20 flights. This set me up for my life-long involvement with aircraft.

My "Gap Year" Jan 1965 to Sept 1965
The idea of a gap year, common among university entrants in the 1990's came from the Oxbridge system of entrance exams taken in December for places the following academic year. People did not take exotic trips to far parts of the world as often as now (2000): the air transport system had not developed sufficiently and was still very expensive. I spent about 5 or 6 months working at GKN Research Labs in Wolverhampton. I then went camping in the South of France with a friend for about 5 weeks, joining the family in a hotel for the latter part.

That hotel, the Roches Blanche in Cassis, just east or Marseilles, was the one which we, at least my parents, stayed in for 9 summers on the trot (having said they did not want to buy a foreign house and be committed to going there every year!). It was then a very traditional French family hotel, the same families staying there the same weeks every year. My father, particularly, became friendly with some of the others, playing Boule every evening with them. Much later, in about 2010, I stayed there on a night stop with my old friend & co Captain, Les Brodie; it was the most expensive night stop we ever had on Control Techniques. We were originally booked elsewhere as the hotel was full, so we had lunch and a swim there anyway; I had met "Madame" and said who I was. She remembered our family, and when I said to her a little later the it was such a pity that there was not room for us, she said she was sure there was room, and 2 rooms magically appeared: her father was one of my father's Boule friends! Old contacts still work in France! Later, over a cognac after dinner, we talked to Madame again, and she remembered sitting outside on the swing seats one evening with my parents drinking and watching a lunar eclipse: knowing my parents' heads, I should thinks Madame remembered the hang-over!

The Cambridge Years, Oct 1965 to June 1968:
At Christ's College, Cambridge. I went up to read Natural Sciences, but rapidly found that the extension of school Physics and Chemistry was Mechanical Sciences (Engineering). At Christmas, after a bit of drama, I changed to Mechanical Sciences, as my father had originally advised! Having missed a term and being put on the fast course, I did not shine in the first year exams, and did a "long vac" term, and moved to the normal course, taking the electrical option. This course and University suited me very well, and I had a most enjoyable 3 years. I came down in June 1968 with a 2.2 degree, a Silver C gliding certificate and a Private Pilot's Licence, and the beginning of my ability to maintain cars. The latter 2 were both done in the 3-4 weeks leading up to my finals: the XK cracked a piston about then, and as I was off to Austria with the glider immediately after the exams, I had no option but to replace one piston while revising! A photograph exists of the cylinder head coming off ably assisted by a couple of friends, one of whom later became an appeal court judge and the other the Vice-Chief of the Defence Staff.
I remember going to a lecture by Barnes Wallace, inventor of the bouncing bombs which destroyed some of the Ruhr dams in WW2.
Worked for Hawker Siddeley Aviation as an Autocontrols Engineer. Employed on the fault analysis of the Autopilot of the Trident Airliner, the first to be certified for "Category 3" automatic landings (ie with no visual reference). This was not an exciting job and the UK aircraft manufacturing industry did not appear to have a stimulating future. Lived during this period with my oldest friend, Peter Boxer, in a thatched cottage near Cambridge: cold enough for the snow to blow under the kitchen door and not melt on the floor. I left HSA at the end of May, and went to Austria again for 6 weeks.
Worked for Rist's Wires and Cables, Newcastle under Lyme as PA to Managing Director, a post which could have led to an job running another Lucas group company. Another job not to my taste.  I lived back with my parents, but spent a lot of spare time in Cambridge, where I was still a member of the gliding club, and in London, chasing girls.



Worked at Brockmore Bede Aircraft UK Ltd.
This was a very enjoyable period of my life, even though expensive! The BD project gave me the excuse to travel, fly and work with aircraft and build up experience. I learnt a lot of manual skills that have been useful later in life, and of course gained the flight time allowed me to qualify for a UK professional flying licence, by which I have earned my living for much of the subsequent 25 years. Without this connection, I would not have met my wife or fetched up living in and loving the Welsh border country.
An old friend of my parents, Peter Bayliss, and I had the dealership for most of Western Europe for an American kit built aircraft, the BD5. Peter was the business and aviation expert, and I built the prototype in the garage at The Dower House. This project provided the excuse to visit Wichita, Kansas, several times to liaise with Bede Aircraft Inc. This company was run by one Jim Bede, who was a brilliant aircraft design innovator, but should never have been let near the finances! Bede's flew several prototypes/ demonstrators, but never completed the engine installation development. The deal with the US customers (some 4500 of them) was that they were liable to pay the full amount owed when the first of 5 parts of the aircraft was ready for shipment. This money was used by Bede's to finance the BD5 and other projects: in 1977, this all unravelled and Bede's went bust for about $10M! Fortunately, Peter Bayliss had insisted (with little basis in fact!) that this arrangement contravened currency laws in Britain and our customers only paid for what they got, allowing us to escape relatively unscathed. Because of Bede's supply problems, we never received an engine for our demonstrator.
Peter later bought a modified fuselage complete with engine and flew it using my wings and tailplanes; by this time I was married and had to do something more profitable. During this period, I acquired a lot of practical experience of aircraft building, and had the opportunity to fly around Europe visiting our sub-dealers etc. I went to Florida in 1975 Autumn for 4 weeks and completed an American Commercial Pilot's Licence.
During the last 2 years, I completed another of Bede's products, a 2 seater BD4, which I flew around the UK for a couple of years. The first flight of the BD4 (G-BEKL) was on 7 October 1977, and my last flight in it was to Sunderland for sale 22 September 1980. It was subsequently written off. I took a course for the UK CPL in 1977/78 to enable me to continue with my flying, but to be paid for it.
Peter Bayliss became my mentor in all things aeronautical. He was by training an accountant, but an engineering pilot by inclination. He came from a Wolverhampton steel making family and learnt to fly in the 1930's and was recruited into the "ATA" (Air Transport Auxiliary) as a ferry pilot during World War II, moving all types of military aircraft around the UK for the duration of the War. He flew some 135 types of aircraft in the 6 years. When questioned about it, he had a misty look in his eyes and said he had a lovely war - the ATA was like a big flying club. He continued flying his own aircraft until the day before his death 14/11/1992. His wife, Brenda died in December 1993.



A number of flights live in the memory during this period: my first overseas trip –
June 1973, Le Mans for the 24 hours race with Tony Joss & the Baldwins in a Rallye 150.
August 1973: Germany & Switzerland in a Cessna 150
March 1974: Switzerland & France in a Robin Regent
June 1974: Le Mans again with Sue Jenks in the Regent, returning via Norfolk for a party.
August 1974: Balearics to see Sue Jenks – all ended in tears!
April 1979: Shobdon – Haugesund as 2nd pilot in a Howard 500 (twin R2800 2500 hp radial engines). This aircraft was one of only 2 left flying at the end of 2015. When I flew in it, it was owned by a man who moved into the Shobdon area, Duncan Baker, who had previously owned and operated 3 Constellations on freight in & out of Africa.
The Howard 500 was the last great Piston Engined corporate aircraft, and was rapidly superseded by turbine power. It cruised at 350 mph with a range of 2600 miles, and up to 19 passengers.


Sun Valley - 1978-1985:
Worked for Sun Valley Poultry, Hereford, as Company Pilot, flying initially a Piper Aztec and later a Navajo, based at Shobdon in Herefordshire. These aircraft were twin piston engined aircraft, the Aztec seating 6 and the Navajo 8 people. The company had a turkey breeding programme, and at one stage had 65% of the French market. The base load for the aircraft was flying day old poults to France. There was a lot of other flying all over Europe, but mainly in France. I gained a lot of experience of operating a company aircraft as a one man band. The turkey programme changed and it was no longer necessary to hatch the breeding stock in Shobdon; the Chief Executive of the time did not like the aircraft. I had become disenchanted with the time wasting at airfields, reading my way through Knighton library, and let it be known that I would be prepared to try something else. Almost immediately, I was put in charge of the engineering in the feed mill, which made about 180,000 tons a year of poultry feed. During the 18 months at the mill, I learnt a lot of heavier practical engineering, but on the whole was an unpleasant experience, long hours. 7 day weeks and lots of stress: I became well known for going to sleep at parties! The final disaster (for me and him) was when one of the builders who worked for me fell through the mill roof and died.



The Spectrum Years, 1985-1992:
Worked for Corbett Farms on Microlight Aircraft. A friend, David Corbett, had part financed a project to produce a microlight aircraft of new design. The designer had disagreed with the rest and left, leaving David with a part built prototype. He asked me to come and finish the design and put it in production. As found, the machine was to be a single seater with glass fibre wings and tail surfaces. I completed the aircraft, and flew it to prove the wings, whose external shape was somewhat unusual.
The first version of the "Spectrum" flew, but the inherited fuselage design was not satisfactory and the wings as already part constructed were known to be limited strength even for a single seater. The market was by now for a two seater.
A significant investment had been made in the wing moulds and about 50 lengths of special aluminium section. I set about designing a new fuselage, using the existing aluminium section. As we had the wing moulds, I used the same section and planform, although we extended the moulds to increase the area. The tail surfaces were also different from the original. All in all, I designed a new aircraft. I was joined after we flew he original aircraft by an old Cambridge friend, Tony Joss. Tony and I and Pete Cary built a representative prototype with new wings based on the structure of the first set. Unfortunately on a proof load test, there was a big bang and the wind fell to the ground. Much gloom and despondency. After consideration, we decided to retire into out workshop and redesign the wing stressing it by calculation rather than by extrapolation. This took about a year. Tony and I worked well together, he is an extremely good craftsman, and did much of the practical work making up tools and jigs while I did the more theoretical design. This was the early days of personal computers. I used an Apple 2e, which had no fixed storage, using floppy discs of 360k capacity. The maximum size of a spreadsheet was 82K. I wrote a spreadsheet to stress the strutted wing. Because of the feedback of the strut, it took 3 iterations to settle down. Recalculating gave us time to go to the canteen and have a coffee. My first portable IBM computer took 3 seconds to do this and a modern one must do it in about a millisecond, such is progress. We tested (carefully) the surviving wing we had built and then succeeded in making a test wing and adjusting the spreadsheet so that the deflections fitted the calculation and which by modification we made reach the design load without failure.
The demonstrator flew well and had adequate performance. It was decided to put it in production. We built about 20, but could never reduce the costs enough to make it a viable product, and closed the company down. It was a satisfying period, to be able to design, build, flight test and put into production a complete aircraft. I kept up my commercial flying, and became involved in 1989 with some others buying a light twin-engined aircraft which we put out for air-taxi work. For a while, this worked well: a major user was Control Techniques, who were expanding rapidly. However, CT bought their own aircraft in early 1990 and the owners almost completely stopped flying, and we sold the aircraft at considerable (and embarrassing) loss. I continued to fly CT's Commander 840, Microflight subcontracting my time until MFA was closed down when I continued as self employed.
A nice day out I once had as pilot was to take some passengers from Knighton who made retrieve tractors for hauling lifeboats up the beach. We flew to Manston, and then visited the life-boat station at Deal. We went out on a boat, starting with the traditional launch down a ramp: I wanted a good view, but was advised "I shouldn't stand there, you will get wet"... We went out into the Channel for an hour or so on a beautiful cloudless October day. A nice bonus!



Self Employed Pilot.

In becoming a self employed pilot, I continued with the type of flying I had been doing since joining Sun Valley. When MFA ceased operations, I had discussions with Control Techniques who said it would be better for both parties if I continued to operate their Commander as self employed. I thus continued to work as I had for much of the previous 15 year, but with the doubtful benefit of being more my own boss.




A corporate pilot's lot is a curious one: looked at logically, one is very little different from a chauffeur, providing transport to company personnel and customers. The first difference is that the budget for the aircraft is in the order of £250,000 to 500,000, rather more than a car! In fact, one is treated much more as an equal by the passengers and part of the team; when I operated without another pilot, I often spent the evenings with the passengers; not always an advantage if the food and wine is good and there is an early start!  When flying customers, the crew often will be the ones giving the passengers their first impression of the company.
An airline pilot is given a roster monthly and thus knows what he will be doing during that period. The aircraft is presented to him fuelled and all planning done. His worry only starts when he takes over the aircraft and finishes when the passengers have left. It is someone else's worry if the aircraft breaks down, the weather delays everything etc.
On the other hand, the corporate pilot often has little advance knowledge of the future programme and if he thinks he does, it will probably change! (A recent call at 1200: can you go to Madrid this afternoon for the night?) When he finally thinks all is fixed, he usually has to sort out how he will make the travel plans possible: is the aircraft ready for flight, has it enough fuel, are the airports open and willing to accept the flight, can he defeat the mysteries of the Brussels flight plan computer, have we got everyone's favourite biscuits, coffee and booze? When all is sorted out, it is not unknown for the passengers to arrive with more than booked, causing loading problems or upsetting customs bookings, or they may say, by the way, we need to go back home via Timbuktu, leading to a day of replanning and booking. Some pilots find the whole process too stressful, preferring to drive the machine and retire home at the end of the day and forget it all. Others revel in the challenge and the feeling of being part of the organisation. There are usually a relatively small number of different passengers, who one gets to know, and who like to see familiar faces in the front.
Most companies have a few regular destinations, but there are usually frequent trips to random other places. A change in the company's business thrust often leads to new places becoming the norm. One visits a wide variety of places that would not be on any tourist itinerary, some not worth returning to, others delightful. One night the crew might be in a dingy hotel in some cold, grey industrial town having arrived after everything has closed; the next they might find themselves eating delicious fish by the sea on the Mediterranean after an afternoon on the beach. It all adds to life's rich tapestry.
Control Techniques made a sponsorship deal with a Formula One racing team (Jordan GP) in 1995 where Jordans had the use of the aircraft when required for a season. I had a fascinating summer, going to most of the nearer European races and testing sessions. The downside was flying every weekend from April to October – if there was no race, Eddie Jordan would often have something else to do in the aircraft. The involvement with a team made the Grand Prix season very exciting. I spent many races in the team garage, and got to know some of the mechanics.


A Typical week for the corporate pilot:

Week of 3 November 2003:
Monday: organise the week's flying,
Tuesday: send 2 pilots off to Moenchen Gladbach (Germany) in CT aircraft ("BLK"). Drive to Wolverhampton to retrieve Mother from hospital and settle her with Carer and cousin Carol-Ann. Drive to Fairoaks intending to position a second Commander (BMZ) to Angouleme for flight early the following day to Vienna, returning on Friday afternoon, with BLK taking Control Techniques passengers from Welshpool to Vienna midday Wednesday, returning Thursday. Half way to Fairoaks, the French passenger demands the other aircraft for his trip. Some thought and pull off motorway to make phone calls. Confirm that the crew in BLK can fly BMZ. Reschedule to fly BMZ to Welshpool for other crew to take passengers on Wednesday, and wait at Fairoaks until co-pilot comes off duty before flying to Welshpool to change aircraft and fly to Angouleme, to arrive there about 2200.
Take-off at 0800 Wednesday morning for Vienna, drop one passenger and fly remaining 3 to Brno, Czech republic. Lunch there and return to Vienna, arriving about 1700. Organise taxis for incoming flight from  Welshpool. All 4 crew into city in time for dinner - rather expensive, slightly tourist restaurant, but Perch Pike better than at Brno for lunch! Rather too much drink and jollity.
Thursday day off for me and my copilot, late departure for the Welshpool bound crew. Morning visit to Spanish Riding School to watch the Lipizaner horses being schooled. Explored the tram system, starting with the wrong tram in the wrong direction.
Out to dinner with the crew of the 2 Emerson Falcon jets, who return to the US Friday via Iceland. During pre dinner drinks, phone call to say that the Welshpool bound aircraft (BMZ) has a faulty Gyro and Colin is taking our Aircraft to Welshpool. A good dinner with the American pilots, although a bit serious. Return to hotel and try to sort Australian and American paperwork for new aircraft. After some consultation, decide to ferry BMZ to Fairoaks for repair in fair weather and daylight, taking off at 0800, to return with BLK for the French passengers. Arrange with Colin to meet me at Fairoaks with BLK to return to Vienna. Fast run Vienna to Fairoaks, quick turn round there and slow back to Vienna: 1 hour on ground in Vienna and then fast run to Angouleme, quick turn round for Welshpool, flying back in perfect night weather. Superb views of fireworks (Guy Fawkes displays) over South Wales (ATC claimed to have told Lufthansa that it was celebrating the Battle of Britain). Land at Welshpool at 2030.
Borrow car to return home. Take-off at 0730 for Fairoaks Saturday morning to retrieve my car. Meet Isabel at Hatton Cross tube at 0930, drive west and stop in Cirencester to re-tax her new car before the Post offices close at midday. Continue on home with everything finally back in place. Friend for dinner and out to long lunch party Sunday. Off to Vicenza, Italy Monday 0800. Light lunch, but joined a party of Americans, one of whom was a Major in Intelligence, based nearby, with friend from US, an Anglican Priest. Left their house about 0200!
Many years later, I found myself with a party of friends visiting various places with connections to Palladio, who was raised in Vicenza: after a tour of the museum with the director, we had lunch in the same restaurant where the day with the American I corps started!

Another Week 5-10 September 2004.

Sunday 5th: scheduled to leave Welshpool for Berlin Templehof at 1700 with Bob Jones as co-pilot, timing being slightly critical due to Berlin closure. Bob flying helicopter for a horse racing friend, they ran late and we got airborne at about 1815 with apparent headwind, which did not materialise and thus were able to land at Templehof about 20 minutes before closure - at one time it looked as if we would have to divert early to Hanover and leave there early in the morning for the 0800 departure from Templehof. This airport is under threat of closure which would be very sad. It is a convenient airport in the city and was the main airport for Berlin. Built in the 1930's as a monument to the Nazi power, it has a unique curved terminal and hangar, with an overhanging roof over the aircraft parking area. It appears in many films made around the WW2. We made the hotel near to the airport, and had a quick supper (salted herrings) and then retired.
Monday 6th, Berlin: up at 0630 for a 0800 departure with 3 passengers (1 company man and 2 customers) for Egelsbach, a good private airport near Frankfurt, to pick up another company sales executive. Depart for Lyon (Bron) airport. 2 good sectors which ran to time in almost completely clear weather. Bron is the old Lyon airport and is very good for our type of operation, with helpful good looking staff and a small hotel and restaurant nearby. Lunch was made more interesting by there being a large contingent of fashion models also lunching - very young! (Vichyssoise and fish). Spent the hours on the ground in the (air-conditioned) terminal working on family history. A nice tourist flight to Angouleme in the late afternoon. Drinks in the Blues Rock Café followed by pizza at the Scorpitonni with a nice bottle of Cote de Bourg and a calvados at the café.
Tuesday 7th, Angouleme, Hotel de France: Worked in room for the first part of the morning, and then a bit of shopping followed by salad for lunch in the square. Out to the airport at 1430 (via the Citroen dealer to order parts for my car) for a 1700 departure for Egelsbach. On time departure and arrival, met by Colin Morris who had come out scheduled to change with Bob, who had to return to UK. On the Berlin (after some confusion over flight planned departure times, which had been delayed an hour by someone) to deposit the customers, who had had a reasonable meeting. Again stayed in the local hotel, up a bit too late drinking with the barman. Good turkey in lemon source.
Wednesday 8th, Berlin: Up at 0730 for a 0900 departure empty for Montbeliard near Belfort in Eastern France, landing there at about 1045, to refuel (German Jet fuel heavily taxed therefore arrive in France with minimum fuel) and pick up 2 passengers. Had a very pretty flight at low level back to Angouleme in time for lunch. Spent the afternoon at the airfield, and departed (after a slight ATC delay) for Brno, Czech Republic with 5 passengers, after a slow start, we made up time and landed at 2015. Checked in at the hotel and then out to a bar known by Colin, a small brewery where we ate well and cheaply (pork ribs, well cooked) in busy surroundings.
Thursday 9th, Hotel International, Brno: Brno is the second city of Czech and has some nice buildings typical of the area, and very pretty girls in their summer finery, although the weather was cooler than further west. After a little work in the hotel, walked up to the castle and then round the vegetable market - good quality local produce, very cheap. Out to the airport at 1300 to file flight plans, which seemed to work to our surprise (the European Flight Planning computer is notorious for rejecting filed routes - the system, like many centralised bureaucracies, does not cater well for the likes of us operating between small non airline airports - it can be a nightmare trying to find an acceptable route). Lunch in the airport restaurant, and then a little more work in the crew room. High point a spectacular departure by a Belgian F16 fighter - Mach 0.95 and 50 ft and then spectacular climb away. Passengers arrived early with us telling them we had a 30 minute delay, induced we were told by Vienna arrivals. Asked for start up and found that the flight plan was under the wrong registration - refiling the flight plan produced an initial delay of a further 1-45! This was reduced by telephoning the flow control unit in Brussels to 45 minutes. Finally took off 1-15 late, but made up a little and arrived at Angouleme about an hour late, just ahead of a spectacular thunderstorm arriving from the Bordeaux direction, where it had been delaying flights. Just made it into the Blues Rock Café without getting too wet, where we had a congenial evening with the English drummer(?) of a band who were playing that evening - too late and too much to drink.
Friday 10th, Hotel de France, Angouleme: Surface late, and spent some time on family history, before going out for coffee and lunch. Picked up at 1400 for the airport, collecting my car spares on the way. Refuelled and flight planned to return the passengers to Montbeliard, Belfort: they arrived a bit early and we arrived in MB at 1800, where we had a short ATC delay before leaving for Fairoaks to drop Colin and have a drink with Peter Ryan, who has worked there for some time and flown with us, and was leaving to fly in Malaysia the next day. Finally arrive back at Welshpool at 2015 after over 20 hours flying and 6 days. Tired!



Welshpool, Control Techniques and Turbo Commanders

Control Techniques became my principal client as a pilot for 22 years. It was founded in the mid 1970's by three individuals with a good idea and the abilities to put it into practice: they entered the then relatively new field of industrial motor control. When looking for a manufacturing base, they chose mid Wales as being an agreeable place to be and where the grants were good. As they expanded, their European business grew. The then Chairman, Trevor Wheatley already had an PPL, and a share in a small aircraft, which I started flying for them. When the Cessna 340 aircraft came on line at Shobdon as an air taxi, they started using it, and proved the idea of a private aircraft for their European travel. They decided to buy their own, a Turbo-Commander 840 in 1990; this aircraft served us well and was busy from the start; it was later supplemented by a Piper Seneca for the local UK jobs. I initially flew as a single pilot and continued to do so until about 1995, when we moved over to operating with 2 pilots, a change triggered by the sale of Control Techniques to Emerson Electric of St Louis, Missouri. The Emerson influence was also the end of the Piper Seneca, as their corporate rules dictated multi engined turbine aircraft only; the Seneca had never been my favourite aircraft anyway. It was then that Colin Morris joined Bob Jones & myself. We were later joined by another of Colin's ex Concorde colleagues, Les Brodie. The 4 of us flew together until the end of operations, and became good friends. We flew all over Europe including the former Russian satellites in the East: I remember flying to Berlin very soon after the Wall came down and the old regime fell. It seemed very reminiscent of WW2 and the Cold War, flying down the corridor system (which carried on for a while after the beginning of unification) into Templehof, which looked as it had in Hitler's time.

CT started off with the Commander based at Shobdon; this was a long drive from the office in Newtown, and most seemed to live in Newtown or to the North. Trevor Wheatley got together with Bob Jones who had a farm strip on his farm just outside Welshpool on the banks of the Severn River to upgrade to a paved runway and more hangars. With the grant aid from the Development Board of Rural Wales, this happened remarkably quickly and we moved into our new hangar and airport in the Autumn of 1990. Welshpool became my base for the next 22 years. It was very nice being based on an airfield which was primarily there for our aircraft. At the beginning, the airfield was run by an independent tenant, but Bob Jones took it back into his control in about 2000, when he then ran it single handed, while also flying any aircraft or helicopter he could get his hands on. Bob was just as happy working on his airfield with a digger as flying the Commander to Milan.

By 2003, the 840 had become limited in payload & range and needed upgrading as we were carrying more passengers further. We bought the last Commander build, known as 96208, a 1000B. Bob and I flew it back from Texas on the Australian Register, with my licence validated by them. The previous owner, an entertaining laconic Australian, Ted Rear, came back with us. He had previously crossed all the oceans except the Atlantic. We spent some months upgrading it and giving it new paint and interior. During the summer of 2004, we ran both aircraft, with one based most weeks in Angouleme where the sister company, Leroy Somer used it extensively (before they discovered how much it was costing). Colin & I did most of the French based flying with Bob & Les on the UK end. Angouleme became Colin's & my second home! Much of the LS flying was to Eastern Europe, Budapest, Brno & Piestany being regular ports of call.

The CT flying continued until Spring 2012 when it all suddenly finished. The company had been finding the Commander 1000 we had been flying since 2004 was becoming expensive to maintain and was slow for the longer trips to Rumania which had become more common. In the autumn of 2011, we stared the process of finding and getting corporate approval for a new, faster aircraft. The runway available at Welshpool originally dictated the Turbo-Commander as the type of choice with its unrivalled runway performance in its class. There was still nothing to replace it with the exception of the Piaggio Avanti, which in practice might fit with some creative use of numbers! Eventually, the decision from on high was to replace the Commander with a Citation V which Emerson already owned, and which was parked unused in the hangar in St Louis, Missouri; the Citation would not fit at Welshpool and was to be based at Chester. Not the choice I preferred, but logical from a Corporate viewpoint. This was announced to us late January, just after Bob Jones, the founder and owner of Welshpool airfield and one of our team of 4 pilots was killed in an accident. The decision was in fact made shortly before Bob's accident and not directly related to it.
We carried on with the Commander into the Spring, as no decision had been revealed about when the Citation would arrive and who would be flying it. We had a buyer lined up to take the aircraft when it was released. I was expecting to put the new aircraft into operation, and then wind down towards retirement. Eventually on the 20th March, the CEO of CT called me as we were off to renew our type ratings to say that we would not be flying the Citation: at that stage, there were 2 ideas of timing, either perhaps in a couple of months or at the start of the following fiscal year (October). 10 days later, on the 30th March, I received a call from the CEO instructing me that the aircraft, which was airborne from Angouleme, could land back at Welshpool, and then make one more take off to reposition to a "safer" airport! Additionally, it might not be flown by pilots over 60. My reaction to the latter restriction was that as we were all over 60 and there were no other pilots complying with Emerson's training regime, the aircraft was grounded for the foreseeable future. My feelings at the time was that was their problem. The Citation was to be prepared and flown over as soon as possible. My input to that operation was to be nil.
After some discussion about the risks and rewards with Steve Von Gruben, the Emerson VP Aviation, it was decided that for the estimated 4 weeks of flying left, Les or I could fly with a suitable co-pilot less than 60. In the end, I did a few trips from Chester with Allan Wright who was known to us and Commander trained, although low on experience and a young lad of 58! In practice we were limited by the remaining hours left before the next maintenance visit so as to reach the buyer in Florida without another check in the UK. I did a few days flying with Allan in April and then Colin Morris and I flew the aircraft over to Naples Jet Centre in Florida, Colin's experience outweighing his advanced age.



The End of Control Techniques Flying: Welshpool to Naples

We had a nice trip over, Colin having had to rush around to get a US visa, required for US entry on non scheduled flights. We took the usual route via Iceland, Greenland and Canada. We spent a good evening at a recommended fish restaurant in Reykjavik, and a then a long day to the Canadian/US border, night stopping at St John's New Brunswick, on the Bay of Fundy. St John NB is a pleasant small town on the bay (whose main claim is to have one of the greatest tidal ranges in the world), with some nice old buildings. We had another good meal of Lobster. We cleared into the US at Portland, Maine: very easy and well organised by Naples Jet Centre's customs agent, and then on down to Florida with a fuel stop at Richmond, Va: neither Colin or I felt like a range limited flight direct to Florida. A good trip with no weather problems, other than a headwind almost all the way, except between Scotland and Iceland. We managed to collect one of our regular tellings off (bollockings) in Greenland by Gander radio: fortunately, radio transcripts cleared us from getting into real trouble.
We had a few days in Naples, including a night with Steve Von Gruben at his golf condo just up the road. Steve had been put into an impossible position about our Welshpool operation by a US auditor who had interviewed us by phone around Christmas 2011. We felt stabbed in the back by the auditor. We did a couple of test flights so that each of us could have a last landing in the aircraft: Colin's naturally was good, mine less so. Colin then went back to London, while I stayed on to await further developments with the pre-purchase inspections. I drove Colin up to Tampa for his BA flight where we said a formal goodbye to the flying operation we had shared for 17 years: as I said at the time, a typical ending, Colin looking well and me with a slight hangover.
Thus finished a period of my life, and that of my 3 co-captains: I had flown for CT for 22 years, Bob for about 18, Colin for 17 and Les for 7. Other than somewhat later, a half hearted suggestion of a dinner which none of us could make, no one except our old CEO Pierre Sarre made any comment over our service to the company. Being self employed, we just stopped turning up when the aircraft went. Les subsequently went on to fly the Emerson Citation for a period. I was not heart broken not to be driving up to Chester to fly.

I found myself in the 2nd week of May without pressing work related commitments for the first time since the late 1970's. It takes a long time to readjust, but I was ready for a change and to have time to myself and rebuild a more normal life.

The Commander went to a new home, and was extensively refitted with modern avionics, which cost almost as much as we had sold the aircraft for! It needed the refit as it was in 2012 still fitted with what had been the height of modernity in 1986.



Norway & Svalbard/Spitsbergen, Summers 2008-9 and 2017.

     Anders Oberg, the owner of a Swedish company, Wermlandsflyg, for whom Les Brodie and I had ferried a Navajo from Oklahoma to Sweden in May 2005, called me on the phone as I was droning along the M4 one February day, he was short of pilots to fly their photo-survey Commander based in Oslo for the summer. I have an unfortunate tendency to say yes to things without thinking of the consequences, and so agreed that we could help. Life seemed a bit dull at the time! The upshot was that Les Brodie & I were rostered for a week a month each based at Oslo airport, flying initially over Southern Norway taking digital photographs for mapping purposes. The aircraft, although Swedish registered and based, was under contract to an Oslo based company, Terratec, who specialise in producing aerial images.
    We were given the use of a car and a room in a block on the airport, loosely called an apartment, although a mid range hotel room with a cooker and sink. Not having spent much time in Scandinavia, and little of that in Norway, it was an interesting experience. The scenery on the west coast is dramatically beautiful, particularly early in this season (2008), when the snow was late clearing.
    The flying in mainland Norway was a mix of relatively low level mapping with a bit of high level work (at about 20,000 ft). The equipment in the aircraft was modern, costing in the region of 1.2M euros, probably more than the aircraft. An operator sat in the back, setting up photo runs on the pilot's display. GPS based navigation enabled one to fly to surprisingly high levels of accuracy (+/- 10 metres laterally, the target at low level), with the camera taking shots automatically. Resolution was 10 cm at 3500 ft and 50 cm at 20000 ft (a later camera the next year gave 2.5 cms at 2500'). Much of the work was mapping local road systems and buildings. A suggestion was that some of it was to monitor unplanned developments. I was very lucky with the weather, flying most days in perfect summer weather: unlimited visibility and bright sun.
    My last standard week, in early September, included 3 days operating out of Alta, in the Northern Province of Finmark, finishing a high level job of remapping the area. This is an area a little different from the West Coast, rather less mountainous, but drier and more barren with an even longer dark polar winter. The town of Alta has a certain attraction, being on a fjord, and having had significant recent investment. Rather like some mid west US cities, it is clean and spread out with plenty of space. The flying was similar, with no other traffic near us. What little radio traffic there was included the occasional local commuter, a few North Sea Helicopters and a number of regular UK airlines heading to & from Tokyo. The controller was handing traffic to Iceland in one direction and to Murmansk in the other making it all seem rather remote.
     The 2008 southern season finished for me with a week in October flying the same Commander, but fitted with a laser scanner for detailed vertical profile measurements. The flying techniques were the same, but not restricted by sun and sun angle, so much so that on what turned out to be my last day, we continued well into the night to try and finish the last job of the year, hoping the survey plan was correct and that there were no obstacles in the way. We decided to call it a day and stop for the night in Molde as we had to land for fuel, with an hour or so for the morning. As luck would have it, in the morning, the computer controlling the laser would not come on line: a small job for someone the next season.
    I returned for a second season in 2009. The southern weather was not as good as in 2008, but I had some interesting flying up the coast. I also did another 2 week stint in Longyearbjen as described later.
    This sort of flying could seem to be dull, but it has the huge benefit, particularly in country such as Norway, of only being carried out in near perfect days and only in the middle of the day. In normal circumstances, there is a minimum sun angle for the photographs to avoid excessive shadowing. Thus there were no early or late flights, except for positioning to an area before or after the appropriate sun time. The low level flying particularly, was a challenge to do as accurately and economically as possible. For me, it was like a holiday: unlike my normal flying life when I was responsible to the whole operation I was simply the pilot for the aircraft. If there was a defect or the weather was no good, it was not my problem! In reality, I cannot just stand back and let others sort problems out, and in Svalbard became much more involved in the decision process of what we did and when.
      I subsequently spent another summer in 2017 basically full time flying for Wermlandsflyg, using an aircraft I had flown over for them from the US (N73EF – see below).   



    Terratec also had a contract for 5 years to resurvey the whole of the Svalbard (Spitsbergen) archipelago. The Swedish aircraft was based for 6 weeks in Longyearbjen, the principle settlement in Svalbard. 3 of us did 2 weeks each up there. A stint up there was an opportunity not to be missed. The objects of the survey, much of which was to be flown at about 24,000 ft, were various, the 2 main purposes were a standard resurvey of the area and a detailed remapping of the glaciers, which had not been done since the 1990's, while the maps themselves were made from a 1930's air-survey.
    The settlements, the most Northerly in the world, in the archipelago are only there because of the substantial coal deposits which are mined by the Norwegians and Russians. The former still take about 3 millions tonnes a year out. It is strange to find a town with most of the modern facilities about 700 miles from the North Pole in an area where there is nothing to support human

life except for a few fish and some drift wood from Siberia. There is little vegetation with an annual average temperature of -6 degrees, a few reindeer survive, but few other land animals. In the short summer, the temperatures typically reach about 10 degrees aided by 24 hour sun.
    Everything that is used comes in either by sea or air. The main occupations for the permanent inhabitants are tourism and the Norwegian National Institute for Polar Research. The Institute is a world class research organisation, with an additional responsibility for producing the maps of the
           Longyearbjen Town.                 area; we were based in the Institute and so for a change knew what the objectives were. The Institute has parties out in the field for much of the time. The mapping section had a party out making detailed surveys of set points to be identified on our photographs. The precision is such that continental drift can be seen over a relatively short period.
     On arrival, one task made one realise that this was somewhere different: rifle range qualification for Polar Bear defence, using a German 7.62 mm Mauser dated 1941. There is a local requirement to carry a weapon when out of town; we carried one in the aircraft, though bears would be the least of one's problems in the event of a forced landing on a glacier! We were housed in a house rented by the institute, with bedrooms and an open plan living area, adequately comfortable. There are a number of bars and restaurants of varying quality.
    Longyearbjen is surrounded by abandoned coal mine workings, which were all connected by aerial ropeways to transport the coal to the dock. Much of the wooden structure of these still exists, little rot or deterioration occurring in the dry cold. The last one stopped running in the 1980's; this was a company mining town until about 1980. Electricity comes from a coal fired power station, with diesel backup. Heating is supplied by waste heat from the station and is supplied at no cost; if a house is too hot, the locals just open the window. 30% of the coal from the one remaining local mine goes to supply the town.
    There are a few places one can visit without going on a organised tour; there is only about 30 miles of road around Longyearbjen, some paved, some not. The museum is good, particularly its exhibition of WW2 events and memorabilia. We drove up to the Aurora Research Station at EISCAT, with its big radar dishes, an interesting little trip. It is next to the only remaining active coal mine in the Adventdal.

    Glaciers have retreated considerably compared with 1935 survey, but that was a cold spell, the moraines from the old position can be clearly seen. However, in spite of global warming the summer of 2008 was not good for the air-survey: there had been too much snow the previous winter and it was late melting. The sea ice round Svalbard was at least as far south as usual, although the Pacific Arctic had record amounts of open water.
    Rolf, the observer, and I drove West to Bjorndal along the shore with streams of Streams of Northern Fulmars flying along the coast, past isolated holiday cabins, finding an abandoned mine. On a later trip with OAM we saw an Artic Fox and reindeer. Long Tailed Skuas fly overhead in Longyearbyen. The scenery generally varies from impressive to spectacular, but always harsh and unforgiving. I found it strange to be there in tolerable conditions and continuous daylight in August knowing that the temperature would soon plummet and darkness would start in late October, the sun not reappearing until late February.
    We only had 3 days survey flying while there, the first 2 in the east at about 24,000 ft, and the third on the South West of Spitsbergen at about 5000 ft. On the 13/8 we covered the islands of Hopen (with a fascinating tidal swirl of water at SW end) & Edgeoya with its many glaciers; we did not stay up too long, having taken off in a blizzard when landing conditions were becoming doubtful: our nearest alternate airfield being Tromso some 500 nm away so we aimed to land with fuel to cover a diversion there. The following day, we again flew East, and spent about 4 hours covering some of the Islands there, amongst them Edgeoya and Barentsoy. This flight yielded spectacular views of ice shelves, drifting sea ice and the beginnings of the polar pack ice, reaching 79˚N20'.
    On the 15/8 my son Oliver arrived by air from London via Oslo, landing at about 1130pm. He saw the sun rise on the flight north from Oslo. I watched the arrival from the tower where I was making myself known to the controller.
     On the 16/8 we carried out a low level flight at about 5000 ft over Isfjord Radio, Van Mijenfjord, Van Keulenfjord. We had slight hopes of doing Byornoya (Bear Island), but the weather there never cleared. Bear Island figured in the WW2 Artic convoys and was usually fog and cloud covered – it has not changed.
     17/8 No flying, so a trip on the Lance, a research vessel belonging to the NIPR with Oliver. The purpose of the trip was to resupply one camp and clear up another using a helicopter to lift on and off the deck. Sailed up the Billefjorden to NordenskoldBreen (Glacier). A free trip which others would pay a lot for! We had High Tea on board, with traditional Norwegian winter food – mutton and cabbage. As this was an Institute voyage on a Sunday afternoon, various otherwise unoccupied Institute members were free to come along; we had free run of the vessel, and could wander the decks or lounge around the bridge gossiping. We returned into Longyearbjen at about 1 am in bright sun.
    We were scheduled to return in the aircraft to Oslo on the 20th, but the day before, we made an abrupt departure to Kirkenes, on the Norwegian/Finnish border in the far north east, to do two photo lines, via Svea, where we photographed 1 line to fill in shadow of coal ship. As we neared Kirkenes and its pine forests, Rolf, with his lugubrious sense of humour, informed me that this was the Western most range of the Siberian Tiger – we exchanged the danger of Polar Bears for that of Tigers! We landed back at Oslo just at nightfall.

    I returned for the middle 2 weeks of the 2009 season, partnered for most of the time with a young Icelander called Inge, who was an enthusiastic gun man and driver of Icelandic all terrain trucks. We had much more flying than the previous year, flying over 30 hours in the 2 weeks. We had 2 high points, a trip to Bear Island and on another day reaching 80ºN.
   Bear Island is a small island about 20x10 kms, about midway between the north coast of Norway and the south of Svalbard. It is very remote, 250 miles from the nearest airport; the only inhabitants are on a met station. It has a record of extensive fog cover and had not been mapped by air for decades. It achieved notoriety during the Murmansk convoys of the 2nd War when the allies were trying to avoid the U boats and Condor air patrols. It was on the list of jobs to be done.
   On the 5th August, the met office said that it was the best day for years, so we leapt into the aircraft and headed south. There was still a lot of sea fog, but as we reached the Island, the met men were correct and the Island was all clear, albeit only just on the SE corner. We successfully completed the job, being able to see all the land even through very thin fog on the SE shore. Terratec wanted some scenic shots using the aircraft camera, so we decided to take some of Bear Island, and were given VFR descent clearance. We took a number of the cliffs on the SE corner, the most spectacular part. This was not as simple as it sounds: Inge came up to the front with the monitor on a long lead, but even so we could only see what we had taken, not what we were about to take! In the end, I flew at about 1500 ft along the cliffs and rolled the aircraft so that the belly was roughly aimed at the target land and set the camera to run at a high rate in the hope that we would get a good picture or two.
    We got some very good views. We then decided to do a low level run over the Island, with the intention of a low pass over the met station. Half way across I remembered that this was a nature reserve... We still had a very good couple of shots of the station and its small wharf – the water was crystal clear.
    The other job of note was to survey at low level the remote northern landing sites of the small cruise ships which ply round the archipelago in the summer; the object was to establish a base line to see the effect of the pedestrians on the local area. We did the flights at about 2000 ft, unusually on a rather grey day over sea with a lot of pack ice. On the northern most run, I extended the line a few miles to see 80ºN. This latitude was just on the edge of the polar pack ice, which extended on to the North (& then South) to Canada/Alaska. The camera operator this time was uncomfortable being so low so far from anywhere!
   I had an interesting conversation with a young researcher finishing her thesis on the glaciers: she came to see us about what photographs of her favourite glaciers we could supply without impacting her budget. I learnt that the Svalbard glaciers are mostly "surge" type which do not move for decades before becoming so heavy higher up and eventually breaking loose and surging down their beds, often extending 10 km out into the sea. They then freeze up again for some decades, during which time, they melt back up the fjord/valley until they repeat the process. During this process, they leave moraines at the extent of the last surge. It is these moraines which can be seen and lead one to believe that the glaciers are all in major retreat.
   Unlike our flying in the south, in Svalbard we operated closely with the ultimate users, and met other members of the NPI. I watched with fascination the computer using our stereo photos to produce a contour map automatically. Most evenings we met in one of the bars or restaurants on the town. I remember one evening sitting in a conservatory type of restaurant in brilliant sunshine, much too hot and calling my sister in London where I knew the weather was foul. When walking round the town, we would meet reindeer wandering about and multiple bird life: I was attacked by an Arctic Tern when I must have been too close to her nest: she drew blood on my head! The reindeer disappeared when the shooting season started, probably coincidentally! Each permanent resident is allowed to apply to shoot one deer a year during the late summer; some resident take this up, but not all.



     After the demise of the Control Techniques operation, I continued to fly the turbo-Commander fairly frequently, though to n where the extent I had with CT. Until the end of 2016, I frequently flew VPBMZ, owned by Marlborough Fine Arts. I flew a few times with the Duke of Beaufort, but the majority was for Gilbert Lloyd going round the art shows and art world. Very agreeable flying.
     About 2010, a local businessman bought a Commander to be based at Shobdon. He wanted a pilot available full time, which I did not want to do, having had about 30 years at other people's beck and call. The owner has had a full timer since about 2012, but I have filled in when needed, and remain current up to March 2020.




Bob Jones & I had been flying a PA31 Navajo for 2 of the original Control Techniques founders which they bought in August 1995. Bob & I flew this aircraft until early 2012. It was used by the owners for their travel particularly over a 4 year period when one of them was doing penance in the Isle of Man following the sale of the Company. We also had it on a Air Operator's Certificate for most of its life, although we stopped in later stages as under the increasingly bureaucracy European systems it became impracticable to operate one public transport aircraft doing perhaps a 100 hours a year. Very tragically, Bob and another pilot, Steve Carr were killed when HF hit the Long Mountain near Welshpool, whose top was obscured by cloud. Bob was acting as safety pilot while Steve, who had just left the airlines, reacquainted himself with the aircraft and the area. The AAIB report was non committal about any cause of the accident, and the inquest returned a verdict of accidental death.




Cutting from Paper:

Plane Drama After bird hits Engine
  A business trip to France ended in drama for seven Mid Wales business associates when their light aircraft was hit by a bird.
  The plane, which had taken off from the Mid Wales Airport at Welshpool, landed with one engine shut down amid a full emergency alert at Birmingham International Airport yesterday:
   Fire crews were put on standby just after 7am as the Aero Commander twin turbo prop was forced to change course 20 minutes into its flight to Paris.
     Pilot Tony Maitland shut one of the twin engines after the plane was struck by a bird and diverted to Birmingham. He said he had shut down the engine and landed at Birmingham as a precaution and the airport fire crews had been brought in as part of normal emergency procedure.
   "The bird had struck one propeller and had upset the instrument readings. We shut down the engine and diverted to Birmingham as a precaution," said Mr Maitland who was taking six colleagues to a business meeting in Paris.
     The business group had returned to Welshpool by car leaving the plane to be checked over by engineers in Birmingham.
   "There was no external damage but the instruments may have been thrown out."

Repair bill in fact was £40,000. All due to a buzzard hit by the propeller: it did not survive!




Due to generosity of Colin Morris, I flew the Concorde simulator at Filton in 1995, left the runway at Prestwick on landing!
Colin also organised a free trip to New York with CCM 1995 on Concorde. We took the early flight out, Colin as Captain, with a CAA inspector in the right hand seat, as they did from time to time. We arrived in NYC late morning and occupied time going to a museum on an aircraft carrier docked in the Hudson, then on to a golf pro shop. At about 1630, retired to Hurley's Bar, where we drank till we could not stand up, before collapsing in the hotel. We then took the early flight back to London. The CAA pilot was handling on the return. He very pointedly said he was going down the back and would be absent for 20 minutes, knowing what would happen while he was off the flight deck. So I was able to handle the controls RHS on return at M2.0 over the Atlantic.
I did have a seat, but spent the flight both ways on the jump seat on the flight deck. The initial impression on departure was the speed at which the end of the runway at Heathrow approached without much sign of leaving the ground.
It was a remarkable service, usually doing London New York in not much over 3 hours. In my Control Techniques days, I picked the Chairman up at Heathrow off the late Concords flight at about 1030. We had a quick departure to Welshpool, and on arrival, Trevor announced that it had taken him exactly 4 hours from New York to the middle of Wales. That time will never be broken! The best that could be hoped for with a subsonic airliner and car would be about 10 hours.



A FLYING TOUR AROUND THE USA, SUMMER 2000

An Article for a Magazine written by David Corbett describing a trip he and I made to the US in June 2000:

In 1998, a plan was made that the Air Squadron, a group of friends in aviation, would fly across the Atlantic; cross the USA to the south-west corner, then north to Alaska, and back home over the northern wastes of Canada and then fly the transatlantic route again in reverse.
This is my story of part of that epic flight; the statistics and highlights have been summarized as part of the tribute to Phil Lever. Twelve FFA members, one recently retired member, and some who should perhaps be members, took part in this trip.
When the project was announced to Air Squadron members in late '97, I immediately booked a slot for my Europa, which at that time was planned to be finished by the start of the "Millennium" year.  I quickly asked Antony Maitland, a long-standing friend, neighbour and professional aviator, to accompany me as co-pilot.  He readily agreed, and we started our planning.
However, by early 2000, it was obvious to us both that I had not been putting in enough hours on the Europa build project, and that it was not going to be ready, and with sufficient flying hours already in its logbook, to make this trip.
Antony and I therefore hatched plan "B".  He consulted the "world wide web" and soon came up with an organization at Seattle that could rent us a choice of aircraft.
So it was that in early June we boarded a BA "Classic" 747 at Heathrow and arrived 3 hours later (their time) at Seattle.  We took a taxi over to Boeing Field, where we inspected our Cessna 182 RG (at that stage awaiting a new magneto as part of its 50 hours check), bought some "sectionals" (VFR) and IFR charts, and adjourned to a local hotel.  Next morning, I went to the local FAA office for a US PPL – which I could have had there and then if I had not left my passport in the hotel! – while Antony dealt with the paper work.  Later that afternoon, after Antony had undertaken a relaxed IFR flight test, we set off, bound for Washington DC, our first destination in 3 days time.
Our first challenge, that afternoon, was to cross the Rockies. It was IMC virtually all the way – there were occasional holes in the cloud to enable some photos to be taken – and we were eventually icing up, luckily only lightly, at 13500'.  Our descent at the end of that leg, in VFR towards Great Falls, took us through a short spell of the worst air turbulence I had ever experienced.  During the flight, we had experienced GPS speeds of over 200 Kts (our CAS was 135 Kts), and the lee of the Rockies, combined with the high westerly wind speed, caused this massive turbulence.
After an overnight stop at Great Falls, we set off for a two stage flight to Oshkosh.  We refueled at Jamestown, where it rained – in some style!  But we had a more relaxed flight to OshKosh, where we spent the following morning touring the wonderful EAA Museum.  For anyone with an interest in the history of aviation, the museum is a "must" – but preferably not at the annual "OshKosh" time.
We then set off, after our cultural morning, for Indianapolis.  We flew south east, on our first clear and sunny leg, to Lake Michigan, and then turned south to fly east abeam of Chicago, which we passed with the waning sun behind its skyscrapers, and on southwards, in worsening visibility, to land at Eagle Creek, Indianapolis, in another heavy thunderstorm.
We had a second successive excellent dinner, and next morning had breakfast with Matt Hagan, the US distributor for Aero Commander executive twins – Antony's principle business aircraft is an Aero Commander 840. Matt is also a successful NASCAR series race driver, and had some fascinating stories to tell of Indianapolis and other speedways.
After breakfast, we refueled and set off for Washington DC to join up with the other Air Squadron members; they had all arrived two days earlier in a pre-organised "stream" at 2 minute intervals – the slowest aircraft was a DH Leopard Moth, the fastest a Citation – at Andrews Air Force Base, which is on the north east outskirts of Washington.
We spent two full days in Washington; the first, a gloriously sunny day, was spent sight-seeing – initially two hours on a guided bus tour in an open-sided bus; the tour had an excellent commentary, and was fascinating.
The following day we were given a guided tour of the National Air and Space Museum; the morning was spent being taken around the public part of the Museum in the centre of Washington; and for the afternoon, we were taken to the NASM reserve collection where we saw meticulous restoration underway, and an extraordinary collection of flying machines  of all sorts, shapes and sizes, in store and awaiting eventual restoration.  We were told that, with the number of staff currently working on restoration, NASM had enough items in store to last the restoration team 100 years!
We then returned to the centre of Washington to host our formal dinner to thank our U.S. Air Force and other official guests, and to present gifts to celebrate the long relationship between UK and US Air Forces.
Next day we set off westwards, in very loose company, towards our next official stops, Las Vegas and San Diego.  Antony and I routed via Nashville, Tennessee, to Hutchinson, Kansas, just west of Wichita, where we stayed overnight in company with four other Air Squadron crews.  Just east of Wichita, we had to thread our way through a spectacular narrow gap in the clouds associated with two great thunderstorms.
Hutchinson was very much an agricultural town, and our flight next day took us over the most interesting agricultural part of our entire trip; on this leg we experienced the best weather of the trip so far for VFR flying.  We set off to do the entire route to Albuquerque (New Mexico) at 1000' agl.  As Hutchinson is at 1500' amsl, we set off at 2500', and gradually climbed until we were at 12500' to cross the mountains NE of Santa Fe. What a contrast of landscape en route!
We started off flying over intensive cereal farming (all harvested by 20th June) and some very large outdoor cattle lots.  As we climbed gradually, we began to see cereals still being harvested, quite often with "nodding donkey" oil wells scattered around the fields.  There were fields which appeared to be farmed following the contours - which were all gentle in that part of the country.  As we climbed higher, we left behind the agricultural country, and flew on above scrub and desert like country and from there on, with one or two small exceptions, we passed over very little farmed countryside for most of the remainder of our trip around the States.
We landed at Coronado Field, Albuquerque – where the published airfield height is 5280'; for those of you who only think metric, that is one mile exactly – but you cannot qualify for the Mile High Club there!
We stayed overnight, and for half the next day, with my wife's cousins in Albuquerque.  We then set off for Las Vegas – a fairly bumpy trip over some spectacularly rough terrain.  Although we flew south of and parallel to the Grand Canyon, we could not see it because it was covered by another of the spectacular thunderstorms that we saw, and occasionally had to divert around.
Arrival in the Las Vegas area is spectacular.  From the east, we passed the western end of the Grand Canyon, where it turns south and becomes just the river Colorado flowing into Lake Mead, just east of Las Vegas.  There is a ring of mountains and hills to the S, W and N of the flat plain on which Vegas is situated.  "The Strip" is the only part of town which is high rise – the rest of town is low.  With the sun in the west, and an incredible amount of air traffic arriving and departing for aerial sight-seeing tours of the Canyon, arrival was interesting, to say the least.  All three (or four?) runways were in use at the same time; US Air Traffic is fast – and flexible – and incredibly helpful, provided you can keep up with the local accent!  Diversions around weather, for airliners as much as for light aircraft, were the norm, and everyone was helped one way or another.
Las Vegas is another world – unbelievable until you have experienced it.  The hotels are amazing; the shopping malls, and the restaurants are fantastic; the outdoor spectaculars are unbelievable (the water ballet in the pool beside the Bellagio hotel cost $30m. to install); the crowds on the streets were friendly and happy; and the streets (as also in Washington) were completely free of litter and chewing gum.  The gaming halls in the hotels are now, in my view, an incidental side-show to the rest of town.
Our principle visit while at Las Vegas was to Nellis AFB.  There we were shown the USAF's incredible collection of eastern block forces' fighting equipment, both air and land based; all collected surreptitiously in a variety of fascinating ways.  We visited the USAF Thunderbirds hangar (they are the Red Arrows of the USAF, but were away on tour at the time; nevertheless, there was plenty in there to see and talk about); and we were let loose on a hard standing to climb all over 6 of the more interesting and varied USAF flying machines.
From Las Vegas, we flew on towards San Diego – one (relatively) short leg of under two hours.  Antony and I flew  into Gillespie Field, where we met up with Kim Prout, one of the earliest USA Europa builders, and now the West Coast Europa agent.  After looking around the small but progressive  Whirlwind propeller factory Kim took me for a local flight in his Europa, amongst the local hills on what was a hot and thermic day.  A great flight, in a marvellous small aeroplane.  Kim dropped me off at Montgomery Field, San Diego, where I joined up again with the rest of our party.
San Diego is the home of the rebuilt San Diego Aerospace Museum; sadly, the original museum and almost all its exhibits were destroyed by fire a few years ago; but the museum trustees have persevered and established a new museum in another building provided by San Diego City, and successfully built up another interesting aviation collection.
The following day, as part of my sightseeing "day off", (Antony was away visiting relations), I went by the extensive San Diego tramcar system to the Mexican border at Tijuana, some 20 miles south of San Diego.  What a contrast; luckily for me, I forgot to take my passport (again!), so I could not cross over into Mexico.  However, judging by the visible queues lining up to cross from Mexico into U.S.A., I would never have got back, anyway, in the time available!
On our final morning in San Diego, we went to the U.S. Naval dockyard and went aboard the aircraft carrier USS Constellation, which was preparing to return to sea after an extensive refit.  Her Captain, Capt. Kelly hosted our party, and we were given the run of the ship. Standing on the flight deck – a vast area covered in a hard rubberized compound – we looked down across the harbour into the city of San Diego. It is only when you are up on deck, looking down all around you, that you realize what a vast size these great USN aircraft carriers are. The view from the fully enclosed bridge, although much higher than the flight deck, did not give the same overall feeling of towering over the world, because of the relatively restricted view through the toughened glass windows.
After lunch on board in the wardroom, we went straight out to Montgomery Field to start our onward journey, now to the north.  For most of the party the next "official" gathering was to be at a gravel strip called Girdwood, not far from Anchorage in Alaska.  However, Antony and I had friends to visit in Victoria, Vancouver Island, from where we were to return the hired 182 RG the short distance to Seattle, and thence return to U.K. by scheduled B.A.  My plan to transfer at that stage to David Hare's red Aztec, G-TAPE, had fallen through because, quite rightly, David had decided that he wanted to return to U.K. at a more leisurely pace, and therefore could not be certain of returning me to U.K. in time for a scheduled trip to Belgium that was a "3 line whip" for me.
From San Diego, we flew up the western edge of Los Angeles – their Air Traffic, as elsewhere, was completely relaxed about us flying, under their supervision, so close to their extremely busy principal airport. We then flew on towards San Francisco, passing over an amazing concentration of "nodding donkeys" oil pumps on the way. As we approached San Francisco, we could see that the seaward side was covered with low cloud, so we altered course to pass to the east.  The Golden Gate bridge was however just visible on the inland side of the cloudbank, some 15 miles to the west of us.
Just north east of San Francisco we flew overhead the Napa Valley airport, which itself looked quite bleak.  However, the majority of our single engined aircraft went in to Napa Valley after we had passed, and reportedly had a highly entertaining evening tasting Napa Valley wines and enjoying an excellent dinner.
In the hills north of Napa Valley we passed over an area with enormous shiny pipes lying on the sides and tops of quite steep hills, leading to occasional enclosed buildings, usually perched on the tops of the hills. We learned at Lampson that this was a series of small power stations, using thermal heat collected from the hills in the pipes that we had seen. As we had passed near to a nuclear power station on the coast just south of Los Angeles, we had therefore seen three different sources of power being produced on one leg of our journey.
Kim Prout had recommended that we visit Lampson, northern California, which he described as   a small Lake Geneva. He was right – it was a fascinating and beautiful location, with vineyards all around our side of the lake and with a small airport which, like so many other unmanned (air traffic sense) airfields, had its own automatic weather station broadcasting on a separate frequency; if only we could have the same facility in the U.K…………!
We had had a very warm and interesting flight – but by the time we had touched down, we were parched.  Luckily, adjoining the aircraft park that we chose, there was bar and restaurant.  I think that arrival at Lampson was the first and only time that I have had a cold beer in my hand in less than 5 minutes from closing down the aircraft.
Next morning, after leaving our lakeside motel, we refuelled our aircraft from the self-serve, credit card operated, fuel supply.  We were lucky also that the bar owner arrived in his immaculately restored ex USN T34 trainer, and that an equally immaculate unpainted and highly polished Beech 18, used as one of the local maintenance organisation's runabouts, was about to depart. After a good look around inside, the Beech pilot gave us a low fly past for a photo shoot as he took off.
From Lampson, we had a wonderful flight up the stunning west coasts of Oregon and Washington states back to Seattle, where we thought that we had to clear immigration out bound to Canada; we did not need to in fact, but we did refuel at the aircraft's base at Boeing Field.
We saw many amazing sights on that leg, just one of which was an airstrip perched on the top of a very prominent small but high hill; it would have been supremely satisfying to have landed there for a quick visit – but we had a target arrival time to be at Victoria, so we pressed on. The redwood forests, some perched on the side of precipitate hills, were an amazing site – especially when viewed from the same height!
From Boeing Field – where we were in good company parked almost on the next door stand to King Khaled's private Boeing 757 - we had a short leg (less than 2 hours!) over the relatively flat and low lying U.S. islands en route to Victoria.  There again, in excellent visibility, our arrival was into a multi runway activity operation.  A charming girl from Victoria Flying Club gave us a lift into Victoria itself (about 25 minutes); Antony spent 1 night there before returning our 182 to Boeing Field and going down to Portland by car to see relations.  I spent 2 nights and a day in the Victoria area, including a 3 hour whale watching trip in a RIB – rough, but a wonderfully rewarding experience with up to 30 killer whales seen in one school. The following day I returned to Seattle by float-plane, landing on a lake almost in the centre of the city itself.  Thence by taxi to the main airport to join up with Antony and return, again by BA 747, to UK; en route we flew over the barren wastes of northern Canada, which I judged from my window seat to be about 70/80% lakes; country that the rest of our party were to fly across on their way home a week or so after our flight.
What were the statistics, and my impressions?
5700 nm; 45 hours flying time; 22 films; cheap fuel and almost always free FBO minibus rides to a hotel that the FBO booked for us immediately on our arrival. Courtesy and an aim to help everywhere; wonderful real-time weather self-briefing at every airport, large and small; no landing fees anywhere but – twice only – a small overnight parking charge, left as a ticket in a plastic bag attached by rubber band to one of the tie-down rings; pay by post, later, if that suits the pilot best. There is no doubt – flying in USA is a different world; everyone should try it, as a priority.
An amazing scale of country and a vast variety of different terrain, from barren mountains, through desert and scrub, to all sorts of agriculture, and occasionally horticulture as well. Regular north/south tracks, easily visible from the air, which were the old "sectional" marks for the mapping of the whole of the country.
Incredible friendliness and cleanliness everywhere and – as already mentioned- amazingly flexible and helpful Air Traffic.  And, although there was a great hiatus going on nationally about road fuel increases in some states at the time we were there, aviation fuel was cheap to our eyes!
All in all, a much more rewarding trip than I had expected, particularly after the amazingly successful and challenging trip that the same group of aircraft had made to Pakistan in 1997.
Next time my Europa – now just signed off and awaiting Permit to Test Fly – will be on the trip!    



I have been asked to ferry a number of aircraft from point to point in the world, mostly Turbo Commanders, on which I have amassed a lot of experience. The Commander is a turbo-prop 8 seat executive aircraft, with good speed and short runway capability.


Cessna 340 Florida-UK January, 1989.
Lakeland, Fl; Manasses, Va; Washington Dulles; Goose Bay; Reykjavik; East Midlands, Shobdon.
This aircraft was being bought by a group of local business people, principally for their own use, but to be used for outside charter work when available. I had a sixth share in the aircraft: the other owners wanted me to share in the business. We commissioned an acquaintance at Shobdon to find the aircraft in the US, and he and I were to ferry it back. Alice and I went out to the US to come back in the Cessna, which at the time was in Montrose, Colorado. We had come out via New Orleans, where we had a few days in the week leading up to Mardi Gras, staying on Bourbon Street (where else if in New Orleans?). We were very taken with the city and did the tourist bit, with a trip on a paddle steamer etc. The exercise went wrong on arrival in Montrose to find the aircraft nowhere ready. Alice and I immediately took a schedule back from there to London, via Denver. I went out again about a week later and met up with the Cessna in Lakeland Florida where it had gone to have ferry tanks fitted.
Our first sector was from Lakeland to Manasses airport, Virginia, where we stayed the night with Peter Boxer, who was working there at the time. We had to go to Dulles airport to clear customs, and then on to Goose Bay, Labrador where we landed on a beautiful night with spectacular aurora borealis displays. The starter motor failed on one engine at Goose, and I had to hand swing the engine to start it in temperature of -23°C. We loaded all the tanks and set off in the dark for Reykjavik, Iceland, the first part being again surrounded by the northern lights. These 2 sectors were notable for the low air temperatures at cruising altitudes, -50°C.  A quick flight with good winds and arrival in Iceland in time for breakfast, refuel and on to East Midlands for customs, and finally to Shobdon, 241 hours from Washington. A good introduction to Atlantic ferrying.



Turbo Commander Bergamo-Toronto December, 1996
Bergamo; Fairoaks; Shobdon; Glasgow; Reykjavik; Narssassuaq; Goose Bay; Sept Isles; Toronto Buttonville.
    This was an old aircraft which had not flown for some time: I ferried it solo to Fairoaks for some work before crossing the Atlantic. (I went to Bergamo from London City on a new airline and new BA146 with myself and a journalist as the only passengers). As the Commander had no operative auto-pilot, an old friend, Tony Joss, came with me. He had done a lot of glider towing, but not much straight-line flying. The cabin pressurisation was very poor, and to enable us to fly high enough to reduce the fuel consumption to make the longer sectors, we carried 2 large oxygen bottles, normally used by Alice. We had a night stop in Iceland, having dinner in Reykjavik city where we were disagreeably surprised by the prices, but otherwise enjoyed the place!
    The next sector was to arrive at dawn in Greenland. The result was a spectacularly beautiful arrival over the southern icecap as the sun was rising, with the rocky peaks bathed in salmon pink light as they poked out of the snow fields. The arrival at Narsarsuaq from the East comes in over the high snow fields and steeply down into the blue hole of the fjord.
     The remainder of the flight via Goose Bay, Sept Isles (on the St Laurence) to Toronto Buttonville was undramatic, except for arriving at Buttonville in the dark, pouring rain and low fuel. Buttonville is a small GA airport west of Toronto International Airport. The aircraft was destined for Indianapolis, but as neither of us had US visas, we did not enter the US: the visa waiver programme was only valid when arriving by scheduled airline. We returned to the UK the following day.



Turbo Commander Johannesburg-Indianapolis, March/April 1997
J'burg; Harare; Nairobi; Finch Hatton's; Jeddah; Athens; Fairoaks; Reykjavik; Narsarsuaq; Mont Joli; Indianapolis.
    I was asked to make this flight by Doug Jacob, a colleague who wheels & deals in the Turbo Commander community. The aircraft was a Commander 840 with long range tanks. It had been bought by a dealer in Indianapolis after a life in South Africa. Basically, not a bad aircraft. I flew out to Johannesburg when the aircraft was said to be ready: it was, of course not quite! I was able to spend a few days with an old friend, Pinty Rivera and reminisce over the past 30 years.
    Eventually, the aircraft was ready for the air. On the 7th March, I set off north with Doug and a friend of his, Bob Willhelm, a Canadian living in Southern Africa, who was setting up a new maintenance operation in Nairobi. We therefore had the aircraft full of kit for his business. Bob had been a test and demo pilot for De Havilland Canada and had a fund of stories of near escapes in aircraft.
    The 840's range is not quite enough to make Nairobi direct, and so we refuelled in Harare, where a confusion over fuel amounts led to an extremely heavy aircraft for take-off. The weather in Johannesburg had been bad, but from the Zambezi on was perfect, flying at 27000 feet giving good views of the rift valley. I bought some new topographical maps and so was able to follow what we actually saw (the high level airmaps do not show more than coastlines). Although new from the shop, it became apparent that they were not the most recent survey: Harare was still called Salisbury about 20 years after independence! Still, the rivers and mountains do not change much in that time. Real navigation was conducted entirely by a small, hand held Satellite navigation receiver, which performed flawlessly over the whole trip.
    First action on arrival in Nairobi was for Bob to disappear into a corner with the Customs man to settle the matter of all his kit we had in the aircraft. Bob returned, satisfied, saying that the Customs man did not know how much duty had been saved! We then moved the aircraft to a discrete fence and offloaded all the equipment into a scruffy Range Rover in which one felt like a local.
    We had 3 nights in Nairobi with Bob: he had some potential buyers for the aircraft. To that end, we took them to a game lodge in which they had a half share for Sunday lunch. The lodge was called Finch Haddon and was on the North side of Mount Kilimanjaro. It had a 1200 metre gravel strip. The lodge itself was made up of elegant canvas huts with a good restaurant, where we had a good Sunday lunch, before flying back to Nairobi. We then waited for a further day while the possible clients decided not to be clients.
    Doug and I then set off back to England with a long day from Nairobi to Jeddah to refuel and then on to Athens, both 6 hour flights of about 1750 miles. The views over Ethiopia routing over Addis Abba were fascinating, making one appreciate how dry and barren a lot of it is. I was particularly struck by the grid pattern of tracks & roads in the wide plain South of Addis, showing how it must have been developed: it was apparent that the population was relatively dense there. This is presumably why that region is so susceptible to its recurrent droughts. North of there, the flight passed over the high mountains and the source of the White Nile and over the Red Sea to Jeddah.
    Unlike the earlier part of the flight, Jeddah was a model of efficiency, with a 45 minute refuel. The next sector took in the Red Sea  coast of Saudi and Sinai peninsula, a spectacularly rugged place, followed by the north-east corner of Egypt and across the sea to Athens, arriving on a windy night.
     Our night in Greece was spent at a mediocre hotel near the airport, and so I still have to see Greece from the ground. We left Athens promptly the next morning for another 6 hour sector back to Fairoaks. It was as well that we were early, as my wife's health had deteriorated seriously between talking to her in Athens the night before and arriving in Fairoaks: fortunately the CT aircraft was there and flew me direct back to Shobdon: she died less than 48 hours after reaching home.
     After her funeral on the 21st March, the children having gone back to school, I needed some distraction and so I continued the job, leaving Fairoaks on the 25th for the US. Doug again accompanied me. We routed direct to Reykjavik for fuel and then to Narsarsuaq, Greenland, where we stopped for the night, partly because I had never stayed in Greenland and partly because I had already been "on-duty" for over 11 hours, having done an early (0450 take-off) flight for Control Techniques. We were not due in Indianapolis until the following day and so there was no hurry.
     The settlement at Narsarsuaq is, to say the least, small, with a local population of about 500 people. The hotel was adequate being a converted US airforce barrack block from the era of the 1950's when the airport was used for ferrying fighters from the US to Europe. At this time of year, the whole inlet was still icebound, although the actual weather was not too cold. When the weather is good, it is spectacularly beautiful, with the inlet being fed by glaciers coming direct down from the high ice-cap to the East. Without taking surface transport, an afternoon is enough to see the sights! The local road only goes about half a mile down the inlet and perhaps a couple of miles up the inlet. There are small settlements around much of that coast, served by helicopter links and boats. The survive on fishing and farming. Rather surprisingly, quite a bit of lamb is grown there, with a plant processing about 50000 head further south. The Greenland economy, however depends totally on grants from Copenhagen to the tune of $50M for a population of just over 50000. And some talk of independence!
     The following day we flight planned to Sept Isles for fuel, but had to divert to Mont-Joli further up the St Lawrence due to snow: a warm front was approaching from the West, clearing the snow. The next sector was relatively straight forward direct to Indianapolis, arriving at 1730 local, half an hour late on the estimate given several days before.
I had a quick dinner there with Matt Hagen, the dealer. I had to talk to his daughter on the phone, who wanted to hear a real English voice! By about 2000, I was on the late flight back to London via Chicago: I was away from England exactly 48 hours! A tiring trip that took my mind off family woes.
2017: by coincidence, I ferried this aircraft, as N73EF, from Indianapolis to Sweden, where it became SEMFN, in which I did some photo survey work.
Turbo Commander Johannesburg-Oshkosh September 1997
Jo'burg; Lilongwe (Malawi); Nairobi (Wilson); Asmara; Alexandria; Bari; Cannes; Fairoaks; Shobdon; Glasgow; Reykjavik; Sondrestrom; Iqualuit; La Grande Rivier; Sault St Marie; Chippawa; Sturgeon Bay; Oshkosh.

    Another flight organised by Doug Jacob. This time I was moving the aircraft for a private buyer, Bill Sheppard from Wisconsin. It was a relatively early Turbo Commander with basic old radio kit. I went on this occasion with an old friend, David Corbett from Herefordshire. He is an experienced private pilot, with whom I had been involved in the microlight years.
    We both stayed with Pinti again, and had an entertaining time with her, one very noisy evening at an Italian restaurant with a bunch of their friends. Again, Johannesburg was wet and cool, and again the aircraft was not ready for our arrival. I had the slightly taxing task of ferrying it from Jan Smuts (the international airport) to Lanseria immediately after arriving from London on the overnight flight. There was then a couple of days rectification and paperwork before we could set off.
    This Commander had a shorter range than the later ones, and we limited our sectors to about 1100 miles. We left on the 11 September in pouring rain for Lillongwe, Malawi. This is a big runway with a small terminal, set within sight (from the air) of Lake Malawi. The turnround there was comparatively efficient, with friendly people. The view on departure of the Lake with the mountains to the East was beautiful, blue of the water and green of the land, set off by towering cumulus clouds (which did not get too frighteningly large).
    We then flew as before up to Nairobi through Mozambique (to whom I never spoke: no answer) and Tanzania, leaving Kilimanjaro on our right, and the rift valley, stopping to circle over and photograph some craters. We were carrying more supplies for Bob Willhelm. On arrival at Wilson, the Customs remarked on it all, but when Bob's name was mentioned, relaxed: as his friends we were obviously OK. He arrived shortly after and settled the matter in the local way. We overnighted in Bob's house as on the previous trip.
    Two memories of the airport this time were taking a dead-end taxiway, when normally a Commander can be rescued by using the reversers: they did not work (found in England to be a fault in the way the overhauled propellers had been assembled), and so we had the ignominy of having to be manhandled out. The other, more seriously was a large pool of fuel on the apron the next day from leaking fuel tanks (the older marques have bag tanks which decay in the African heat). I had idly thought there seemed to be oil in the rainwater in Lanseria. An official quoted some huge charge the airport made for fuel spillages, but I realised rapidly that his charges would be less! We cleared customs with one engine running to avoid anyone coming too close!
    We left Nairobi after just the one night for Asmara (Eritrea) and Alexandria. The route was similar to the one I had taken six months before past Addis Abbaba, but the visibility was not quite as good. We passed through the short rains in Ethiopia as they moved south with the sun. Asmara was a small quiet airport set in a high dry plateau, blocked from the Red Sea by high mountains. At this time of year it is relatively green and flowery, the rains just having finished. Unfortunately, we were not allowed to visit the town, which is said show strong Italian influence from their occupation in the 1930's. It looked interesting from the air on climb out, and might be worth a visit on another occasion. This was a period of calm in the ongoing war between Eritrea and Ethiopia (who were one, if not a united, country for a while) who fight over the borders in the middle of deserts - seems a bit pointless.
     Leaving Asmara, we flew up the Red Sea via the Sinai to Alexandria, arriving late afternoon to find the place in more chaos than usual: eventually we found that Madeleine Albright, US secretary of state, was due later that day for talks with the Egyptian President. The immigration officials were slightly puzzled why I could not speak Arabic having been born in Cairo: my first visit since the age of 3 months! We were booked into a hotel on the shore slightly East of the City centre, and so never saw what I believe is still and attractive place, in which my parents had been during the second war. In the morning, we were collected by the airport handling agent in the person of a beautiful girl called Sahar (spelling? Means sunrise I seem to remember): the contrast between this elegant creature and the taxi in which she arrived was, I suppose, a true reflection of Egypt.
     We left Alexandria for Bari in Italy, with a slightly reduced fuel load because of the leaks. After the charges we had had to pay in cash and my inexperience of operating in areas without credit cards, we were very short of that commodity by the time we left Africa. The flight took us over Crete, which was particularly clear and beautiful. The cash crisis worsened when we found that Bari would only take cash for fuel: I had to raid all the cash machines with my various cards to find enough! Next stop was Cannes, where we at last arrived at an efficient airport which took credit cards: a 25 minute turn round and out just before dark for Fairoaks. The aircraft remained there for a couple of weeks while the fuel tanks in the left wing were changed and the propellers reset so that the reverse thrust worked.
     After the running repairs, I flew WS to the US alone: rather selfish, but I wanted to do a solo transatlantic crossing. I positioned the aircraft to Shobdon for the weekend. Son Oliver had started at Shrewsbury that term and was coming out every weekend. I took him out for Sunday and then left Shobdon just before dark for Glasgow and Rekjavik where I arrived on a calm night about midnight (with a pressure of 956mb). The General Aviation Terminal there is very convenient for the airport hotel, being about 25 yards walk. No-one was about at that time of day and so I went to bed. The Customs man appeared the next morning, saying he had come to visit the aircraft, but finding it locked up and dark, waited to see me in the morning - very relaxed!
     The following day was stormy, with winds gusting about force 9, but mild. I set off at a reasonable hour for Sondrestrom in Greenland and had a good passage, arriving there on a clear day for a quick turnround for Frobisher Bay. This was a more northerly route than usual which had the effect of missing the strong headwinds further south along the St Lawrence River. The approach into Sondrestrom is over the icecap, which inland rises to about 10000 ft (exact height unknown): it was fascinating to see the low cloud slowly becoming smoother until I realised I was looking at snow fields. The route drops down to the Fjord along a wide valley, with the approach over the water (still open at that time of year). The airport has a big runway available for diverting airliners on the Atlantic routes. Like other Greenland settlements, it must seem very quiet and remote for much of the time.
     Flying on to Frobisher Bay (Iqualuit on Baffin Island) passes over the beginning of the pack ice and wild uninhabited islands. The approach into the airport was over the inlet, again still open, on a blue afternoon with bright sun. On leaving the aircraft, the reality set in: -10C and a brisk wind, cutting right through my rather inadequate European Autumn clothing. The airport was fairly active, playing an important part in serving the remote settlements of the area. A short stop there to refuel and then on down Canada to La Grande Riviere, a large runway and small airport near the coast of Hudson's Bay.
     When I chose it, I assumed that with and airport of that size, there would be a reasonable size town nearby: a false assumption! I arrived there late in the afternoon and took a 30 minute taxi-ride through seemingly endless Christmas Trees to the local town, which consisted of a couple of small hotels, a few shops and houses. It exists to serve the extensive hydroelectric power installations in the area, and for some hunting in the summer. A night stop in a Scandinavian style hotel was followed by an early start south for Saulte Ste Marie, Canadian side.
     Saulte Ste Marie is on the US border NW of Detroit and in an area of lakes, on the junction between Lakes Huron and Superior. I then hopped over to the US side of the border to Chippawa county airport. There I went through the rather lengthy process of formally importing the aircraft into the US, whiling the time away having an American lunch etc. Customs finally satisfied  on the Sturgeon Bay on Lake Michigan to meet up with the owner's pilot/instructor who wanted to do a bit of refresher training before launching off with the new owner. I then made the final sector to the final destination of Oshkosh, Wisconsin.
     My stay in Oshkosh was a nice break. As luck would have it, the Commander owners association were having their annual convention at the headquarters of the Experimental Aircraft Association and a couple of colleagues from England were there. We had an interesting couple of days of lectures and tours round the museum (one of the best light aviation museums around). A highlight was a flight in a Ford Trimotor from the 1920's during which I had the right hand pilot's seat for a 20 minute ride round the town and lake. We had a memorable evening out at a local micro-brewery with many of the experienced Commander owners, including Ted Rear, and Australian whose aircraft Control Techniques subsequently bought (2003). Oshkosh is an attractively set town on the shores of Lake Winnebago with a number of old (by North American standards) houses of typical clapboard construction.
     I left Oshkosh a day before the other English, supposedly flying from a local airport to Chicago. Unfortunately, the flight was cancelled and we were bussed to Green Bay. As a result, I only caught the London flight by about 5 minutes: naturally, my baggage did not. Doug and Dave saw it on the carousel at Heathrow the next day!


Aztec Welshpool-Galveston January 2000.
Welshpool; Wick; Reykjavik; Sondrestrom; Iqualuit; La Grande Rivier; Sault Ste Marie; Detroit; Springfield, Mo; Galveston, Tx.

    A cold trip: between taking off from Wick and 150 miles north of the Gulf of Mexico, I saw only sea, ice and snow. This trip was also different as it was an old aircraft and the first unpressurised aircraft I had flown over the Atlantic; it was turbo-charged and so could climb higher than normal. I did this one solo on behalf of Tony Beynon who was at the time operating the airfield at Welshpool.
   I had an enforced 2nd night in Reykjavik due to a dirty fuel injector on one engine; the cheesy fish pie in the Icelandair engineering hangar canteen was particularly good! The sector to Sondrestrom was uneventful. However, soon after leaving Sondrestrom, the fuel fired heater failed, leaving me to sit in -30°C for 2 hours: fortunately I was wearing a quilted suit as I knew it would be cold at Iqualuit, and the aircraft was not very warm at the best of times. I was able to reach round to my suitcase and extract extra socks, gloves, scarf and hat and so survived.
   On arrival in Iqualuit, I was able to put the aircraft in a hangar: the repair itself was straight forward, and I was able to do it myself. One foot had become numb with the cold as the boot was too tight: extremely uncomfortable thawing it out from near frostbite. I was so incensed with the charge for putting the aircraft in the hangar for an hour or so, I decided to push on south in the late afternoon, leaving with the ground temperature -32°C, ice fog developing from all the exhausts. I arrived at La Grande Riviere, where I had stayed on the previous crossing 3 years before. This time it was a night arrival, in low, low temperatures. I stayed in the small, warm hotel in the town as before. The following day dawned brilliant sunny and coldish, only -28, fine until the wind got up. I fell in with some local aircraft mechanics over breakfast, who took me out to the airport. They had just finished retrieving one of their 748's which had landed wheels up in the North: repairing an aircraft outside in temperatures of -40 beggars belief! When they had dispatched their HS748 turboprop airliner, they turned to help me get the Aztec started. Three hot air blowers did the job, one on each engine, one on the battery for a while and then in the cabin. When I was ready to leave, the aircraft started and felt inside like a normal English day - great luxury.
   I had flight planned to Sault Ste Marie (US), but was diverted to Detroit by Toronto Centre - the US would not accept a UK registered aircraft in that airport, in spite of having got freight agents etc standing by - for some reason the Dept of Agriculture refused, though what they had to do with it I do not know! My arrival at Detroit airport at 1700 on a winter Friday was a bit stressful for me and everyone else. The Customs agent at first was very severe until I told him the story and said that I was fully expecting to have to wait over the weekend. As I had not made any fuss so far, he immediately set to work to get freight agents over late on Friday evening - that's what they are paid for he said, and cleared me that evening; a very helpful man. Stayed locally by the airport and returned there promptly on Saturday morning.
    The following day, I set off over a frozen US via Springfield, Mo, to Galveston, Texas. The aircraft was still on its British register: the only comment I had the whole trip was from Houston radar who asked if it had flown the whole way! I spent a couple of nights there awaiting a cheap flight back to the UK, relaxing and walking on the beach - not very different from Blackpool in the winter. I had a meal in a fish restaurant which seemed familiar, and I think it was the same one that Peter Boxer had taken Alice and me to when we visited him in Houston on our honeymoon.
    Galveston is on an island on the Gulf coast and has the remains of its old town centre. It was an important port until the 50's when it suffered from bad labour problems when the introduction of container ships started in the same way as Liverpool, and like Liverpool died as a port.



Turbo Commander Phoenix-Southend February 2002. (N67TC)
Scottsdale; Kansas City; Toronto; Goose; Narsarsuaq; Reykjavik; Glasgow; North Weald; Southend.

This was another of Doug Jacob's trips. The aircraft was being bought by 3 people from the London area. I flew out scheduled to Scottsdale: a welcome break from English winter - about 70° in the first week in February. The aircraft was in reasonable condition and I was joined by Mark Persaud, one of the owners and a friend of Doug's for the return trip. As usual, the aircraft was not quite ready on arrival, and Mark had to be back in the UK by a specific time to take his family skiing in his helicopter. This led to a rather pressurised return trip when we were ready.

The flight home was good, with no great surprises, and quite a bit at night, being mid winter. The aircraft seemed to go well. The first sector was to Kansas City, a place having little apparent attraction on a cold snowy night in February. (I had stayed there in 1984 and formed the same view). On to Goose Bay via Toronto International airport in the rain. Night stop in Goose where the temperature was about -20°C. I was the only one of us prepared for the cold - the girl greeting us looked at me and commented I knew what to expect! Put the aircraft in the hangar and my tray of fresh grapefruit (donated by the nice receptionist in Scottsdale, fresh from her garden) in the office to protect it from frost! When we stopped there was always some amusement as the first thing to come out of the baggage bay was my new Sears strimmer, followed by my new chain saw (an end to the strimmer story was being able to buy a new Cylinder and piston by pre-ordering them for collection in OKC another year). Stayed in the nice little hotel in Goose near the airport.

The next day was long, and against to clock changes. One slightly surreal impression was to eat a fresh grapefruit picked 2 days before in Arizona over the frigid Davis Straight. We flew to Narsarsuaq, arriving in good weather, and we were struck as ever by the spectacular beauty of the fjord. On to Iceland for fuel and to Glasgow for the night, it being too late to go on to the South East. Saturday morning a short sector to North Weald to meat the rest of the owners. The approach was enlivened by a 10 foot length of deicing boot on the left wing coming unglued.

I spent some time in the ensuing weeks training the owners to fly this aircraft. Perhaps not too successfully as this aircraft was subsequently written off in a heavy landing at Courchevel, France! A pity as it was a good one. This event led to the Florida trip in 2005 however to bring back its replacement.



Turbo Commander Dallas-Welshpool May 2003: (VHPJC, became VPBCT)
Addison; Toronto; Goose; Narsarsuaq; Welshpool.

This aircraft is the last Commander built and was being bought by Control Techniques to replace their exiting Commander 840. It has a lot of improvements over their old one. It was being sold by its Australian owner through an agent in Texas, with English, Australian and Swiss based lawyers involved. The cost of these gentlemen in phone charges alone had to be seen to be believed! The discussions went on until the afternoon before departure from Texas. The US agent produced a contract on one side of a sheet and by the time the lawyers had finished it had grown to 15 pages.

Ted Rear, the vendor, was an entertaining Australian in the mine drilling machinery business and a very good engineer, but also a good party person. We finally completed the deal while Bob Jones and I were already in Addison (in the Dallas metro area), with Ted. Before leaving, we were taken out to dinner by the agent, a meal distinguished by the price of the wine I was asked to choose - $150 a bottle for a middle range choice – Ted said the agent could well afford it with the amount he had made on the deal!

We set off from Addison for Toronto on 20th of May into a stormy sky going almost straight into cloud. Bob and I have flown together a lot and so the team worked. Sadly, we remained in cloud all the way to a rainy Toronto International Airport for fuel and lunch and then on to Goose Bay; the weather improving quickly after departure. We arrived at Goose to a clear blue day with the temperature in the upper 70's. There were however piles of what looked like sand leaking water; in fact they were piles of snow still melting! We stayed the night there, having a nice meal outside, and then looked round a bit in the morning before leaving for Narsarsuaq, flying out over fascinating sea ice flow patterns, a real contrast to the warm weather on land. Bob as handling pilot on this sector, was impressed with the arrival in good weather into Narsarsuaq, over high ground into the fjord located runway. We night stopped there for interest, and ate surprisingly well. The other surprise was the ability to use our cell phones there. We walked down to the end of the road by the water, about ¾ mile, the extent of the settlement. As before, I was impressed by the facilities to maintain a small settlement in a inhospitable place. The hotel had a lot of rooms to cater for the occasional airliner in from Copenhagen with summer tourists, and the possibility of a trans Atlantic diversion. The area has hiking and climbing possibility, but not for the faint hearted.

From Narsarsuaq, we decided to fly direct to Welshpool, the aircraft's future home and built on Bob's farm. This is not the most frequently used international route! The winds suggested a rather southerly route over the water, but my nerve failed a bit. As it was at one time, the nearest land was Iceland about 500 miles to the north. In fact this flight was uneventful and reasonably quick, just rather a lot of cloud and grey water, until Eagle Island off Northern Ireland, and then over Belfast and the Isle of Man to Welshpool. As usual, we arrived at Welshpool with no formality, having faxed our intentions to Customs as usual. It transpired much later when we did the formal import of the aircraft, that the Customs computer did in fact know what we had done and when.

The aircraft then disappeared into the workshop for updated radios and navigation equipment. There was also a long list of defects to be fixed. As seems normal, this process took far longer than forecast, the aircraft not being finished until January the following year.



Turbo Commander Welshpool-Peoria October 2004 (VPBLK)
Welshpool; Glasgow; Reykjavik; Sondrestrom; Iqualuit; Sault Ste Marie; Peoria.
I did this flight with Bob Jones again and was a slightly sad one as we were taking the Commander which had served us well for 15 years to the US for sale, having failed to sell it in Europe. Doug Jacob who had been assisting us both with the purchase of the replacement and sale of this one, came with us for the ride.

Bob and I decided to take it fairly easily. Unlike other ferry trips, this was much less stressful as we were flying an aircraft which we had been using regularly for many years and thus had confidence in it not letting us down. We left early on Sunday morning 3 October, cleared out from Glasgow, unusual paperwork required to extract the aircraft from the UK VAT system, and flew to Reykjavik in good weather. We arrived in time for lunch, hired a car and drove out east towards Geysir on a day with a stiff cold easterly wind, but beautifully clear with spectacular mountain generated cloudscapes. The country is ruggedly beautiful and the autumn colours were fascinating. As expected, there was evidence of Iceland's volcanic nature, the hot water at Geysir, the sulphur colours in the rocks and the plumes of steam when flying in of the geothermal power plants. The area outside Reykjavik has many lakes, which looked beautiful in the clear air and mixed blue skies. We saw a glider landing near the road and turned off to find a gliding club, one of only 2 in Iceland. They were hospitable and had a nice clubhouse and hangar, and were just finishing for the winter: everything put away until the spring. Talking to them, it seems probable that there must be some spectacular flying to be done by an adventurous pilot one day.

We made the next day long, heading for the Canada US border, the clocks working in our favour. We routed across Greenland to Sondrestrom for fuel and food, with good views over the icecap. Then on to Iqualuit (Frobisher Bay) again for fuel and food, where I picked up an interesting book about the rigours of the early Arctic explorers. We have it easy! The next sector was long, down Hudson's Bay looking grey and cold, rather west of track to avoid headwinds to Sault Ste Marie, Ontario. We stopped the night there as we had had a long day and to allow time to arrange custom for Bob, who had no US visa. We had a pleasant stay there in a hotel which had the distinction of owning a water tower: they had to buy it when it became disused by the city as the hotel was named after it. Sault Ste Marie is on the river between Lakes Huron and Superior and at this season was still pleasantly wooded with lakes and water in plenty. The trees were just beginning their fall colours.

We delivered our faithful aircraft to Byerly Aviation at Peoria, Ill, for sale the following day. Very sad. Bob left the same afternoon for the UK to fly our other aircraft while I stayed on for a couple of days, before returning in comfort thanks to Doug's cousin who works for BA check in at Chicago! Peoria is an old industrial town, the headquarters of Caterpillar which has helped to protect it from some of the industrial decline of the west. It is set on the Illinois river, with gentle hills on either bank. There are some attractive older streets with typical houses, and the remains of some of the brick town buildings. Bruce Byerly took me to see the site of his new house, in a nice development overlooking the river, with wooded grounds down the hillside. Fascinating to see the construction of the houses of timber frame with whatever cladding takes the owner's fancy, wood, stone, brick etc.

I returned there in January by airline to discuss progress on the aircraft. It was very different then, with snow lying. I went on down to Oklahoma City for our annual simulator training, to another weather change.



Piper Navajo Oklahoma City-Gavle/Sandvik Sweden May 2005 (N41462)
Wiley Post; Peoria; Toronto City; Goose Bay; Narsarsuaq; Reykjavik; Bergen; Gavle.

This flight was organised by Doug Jacob on behalf of a customer for whom Doug had found this aircraft. It was to be a survey aircraft in Sweden. Curiously enough, in its former life it had been owned by Robertson's jams in England, under the registration GOLLY (their trademark was a golly); I had even flown it in England under that number. I made this flight accompanied by one of my other Commander pilots, Les Brodie, who has the distinction of making the last landing ever in a Concorde when they were retired by British Airways in December 2003.

We went out airline to St Louis Missouri (BA via Chicago, upgraded to Club thanks to Les), where we had a meeting with the Emerson Flight Department (Emerson are the owners of Control Techniques) before airline onto Oklahoma City (OKC). We raised the security alarm by arriving at St Louis airport and asking for one way tickets on the next flight.

The trip as is usual with these was planned at short notice: book the airlines on Wednesday (with a forecast completion of the aircraft on the Friday, 2 days later), flew out Sunday, to get to OKC on Monday night very hopefully to fly on Tuesday. Arrived at the hangar Tuesday morning to find the aircraft still in pieces on the hangar floor. In fact we flew it later on the Tuesday. It still had paintwork to be done, with a forecast completion on Friday, only a week later than forecast the previous week! Les and I then went off to waste time for a couple of days. Wednesday we spent in OKC, shopping etc. We knew OKC as the Commander flight simulator centre was there and we had made 5 or 6 annual trips there. It was a new experience to have time to spare to roam around the state. West from there the country is pleasantly rolling, unlike Kansas further north which is very flat. Driving out on the Thursday on I45, which follows much of the old Route 66, to the Route 66 museum and a small museum devoted to the career of an astronaut, Shepherd who came from a small town outside OKC, returning on the smaller roads was as quick and more interesting, straight empty roads through open country.

Returned out to the airport at OKC on Friday afternoon, drove to the aircraft parking area with all our luggage to find the tractor driver had damaged the nose undercarriage leg  - just the thing to find a 1530 on a Friday afternoon. In fact one was located in California, which could be dispatched by the Monday, to reach OKC Tuesday. We returned to our accustomed hotel to rethink our plans! It was certainly not worth leaving the US.

Les' wife, Sally, had a cousin in Abilene, Texas and so we decided to drive there for Saturday night. We had a leisurely drive on Saturday down the freeway to the Texas border and then on smaller roads through the rolling Oklahoma and flatter north Texas to Abilene where the first proper hills appeared. Jim and ?? lived south of Abilene on the hills near Buffalo Gap. The high point of the drive down was Les driving (not on the hire car paperwork) being stopped for speeding a running a red light in some small Texan town north of Abilene. However, Les talked his way out of the problem, and the policeman sent us on our way with a hand shake and an admonishment to enjoy Texas.

The land there is fairly barren and dry, but supports cattle and oil. Jim, a broad Texan complete with the hat, has a small construction business and was fully employed in constructing sites for oil drill rigs. With the rise in oil prices over the past couple of years, it had become worth drilling many small wells to tap the remaining Texan and Oklahoman oil reserves. Jim took us to a recently completed site in the middle of the bush - an interesting little visit which one would never normally have done as, say a tourist or business visitor. Both Les and I were struck by the extent of the oil business there. There are still a lot of the old "nodding donkey" type pumps in the fields, but the newer wells have electric pumps, the only evidence of which is the storage tanks in the fields (and the occasional smell of oil: Les thought that Texas either smelt of dead skunk of crude oil!).

The weather, which had been cool in OKC was very pleasant in Abilene, about 75°, and dry (cool by their standards!). We were taken out to dinner on the Saturday night to a Mexican restaurant with Jim's brothers, all of whom lived locally. A nice way to meet more people and see how they pass their time. Living with Jim were his daughter and son. She, aged about 21, was a school in Amarillo. The son was in the process of selling a quarter horse and buying another. He had been successful junior dirt track bike rider, but has taken up a local sport of roping (cattle) using quarter horses.

We decided not to outstay our welcome and left after lunch for Amarillo - not for any good reason, except that, like a mountain, it is there. We headed WNW across the flat Texas panhandle lands (real big sky country) towards Amarillo. To my surprise, a major crop, in addition to corn, is cotton. Vast areas were awaiting planting at this time of year. We passed a line of hills surmounted by the biggest wind generator masts ever seen - everything in Texas is bigger. We night stopped at Snyder, Texas, very much a rural town. We ate surprisingly well at a Chinese restaurant where there was a flat charge to eat as much as you wished. The food was good, the only slight drawback being that it was dry (alcohol free), but better for us! Synder is a typical small Mid West town, very spread out with low buildings, wide streets and a multitude of retail outlets. Being way out in the farming country, there is a heavy preponderance of farm machinery outlets etc.

The following day dawned cool and bright and we set off towards Amarillo, through more oil fields and cotton plains. Arriving at Amarillo there was a surprise - snow on the car roofs! Mid America can experience violent changes in weather at short notice! Amarillo in fact had the most May snow since 1917 that night. We bypassed Amarillo and headed for the local beauty spot - the Red River Canyon. We descended down the canyon to the river, which we had last seen outside OKC; the canyon is quite spectacular (although not in the league of the Grand Canyon), cut through very soft red sandstone, hence the colour of the water. It was a noticeable change descending from snow and slush at the top to a more equitable temperature on the canyon floor. Scenery like that can still look well even in poor, cloudy showery weather. We had a sandwich at the small store at the bottom and headed on our way back towards Oklahoma.

The return drive from Amarillo through the Oklahoma panhandle was again through rolling country which became progressively richer, both agriculturally and economically as we neared OKC. Again, there was much oil activity. This 3 day trip was interesting and filled an otherwise empty period. A feature of these trips, and much of my other flying is that one often sees interesting areas that, in other circumstances, one would never bother to visit. The triangle, OKC - Abilene - Amarillo - OKC is hardly one which and English tourist would normally cover.

These big empty areas of the mid west make one understand the American insular attitudes towards the rest of the outside world, and their need for their own transport.

We finally left OKC on the Tuesday afternoon for Peoria, Ill, where we knew there would be assistance if required, and stayed the night there. Had dinner with Paul Boriaski from Byerly Aviation, who had brokered the sale of Control Techniques 840 the previous autumn. We went to the usual good Italian restaurant. Wednesday we set off fairly early for Toronto City airport where we met a friend of Les's for lunch. The airport is on a small island right in the downtown area: a spectacular approach with tall buildings just off the right wing. Would have been improved by better weather! The next sector was a long one to Goose Bay, about 51 hours. The route runs past Montreal and along the north side of the St Lawrence and then over about 300 miles of wilderness. We flew high (about 13000 ft for a period to keep out of the cloud, but even so fell off the edge of the communication world - told to call Moncton when in range. The heater then failed and so we descended to low level and had an interesting couple of hours low over the wild desolate Labrador country, on a nice clear day, avoiding snow showers. Interesting but very bleak and hard.

Reset the heater on arrival in Goose and modified the carpet to clear the cabin outlets. Night stopped in the nice hotel in the town. Goose is the capital of Labrador with a population of about 15000, and is a loose sprawl of buildings, set low out of the weather. It is effectively cut off from surface transport for the winter, although 4 wheel drives can usually pass along the snow covered tracks to civilisation. It exists for its harbour and the airport, which has been used by NATO forces for training over the Canadian arctic. European cut backs have reduced this presence a lot over the past few years. The RAF had a permanent staff there until recently. The restaurant we went to had a novel system for food. There was an indoor do it yourself barbeque: the bar attendant produces meat from the fridge and off you go. An effective and cheap way of providing food.

It requires a particular sort of person to live in a place like Goose, where there is little contact with the mainstream outside world. One of the girls at the airport had worked for a while in Newfoundland, but did not like the city atmosphere and returned to Goose. There are bonuses like low crime, wide open spaces and wildlife. A refueller who I met on one visit was ex RAF who had been stationed there and never left. His comment was that you do not have to lock anything and can let young children run around without fear.

From Goose, we set off for Narsarsuaq with very poor weather at destination, but the forecaster at Sondrestrom was predicting an improvement by our arrival time (based on his feeling!); our alternates were Nuuk (Godhab), the Greenland capital, where the weather was reasonable, but not cast iron, and just enough fuel for Sondestrom. The forecaster was correct however, it was just landable. Les was surprised by my unusual lack of enthusiasm to descend on the approach until he turned back and saw the cloud covered cliff over which we had flown the approach. No food available as it was Ascension Day and a Danish holiday (Greenland is a province of Denmark, and uses Danish currency and language), but the controller shared his pack lunch with us!

From Greenland on to Reykjavik, arriving at dusk, but too late for dinner in the hotel. We spent a while in the bar with the crew of a factory demonstrator Beechjet on its way to South Africa via Ireland and Europe and Egypt who had relayed our radio calls to Reykjavik. They left about the same time as us. By coincidence, I met the crew in Geneva at a show later in the month. We set off on the last day for Sweden, routing over the Faeroe Islands, only visible through broken cloud; a place I would like to visit. Refuelled at Bergen and the last sector to Gavle, about 100 miles north of Stockholm. Arrived on a rainy late afternoon to be greeted by the new owner. Put the aircraft into the maintenance hangar and gave them the usual long list of defects (and shortcomings) which we found on the way. A night in a reasonable hotel in Sandvik, dinner with the owners and then off to Stockholm Arlanda for a flight to London. Les knew the Cabin Services Director, and so we were seated in first class: I never expect to travel in the back when with Les or Colin, my ex BA friends.

Trips such as these lead one to places that one would never visit from choice, but by making use of enforced stays one sees interesting places and meets interesting people. Who goes to Oklahoma City for a holiday for instance?

This flight lead some 3 years later to my couple of seasons survey flying in Norway, described elsewhere.



Turbo Commander Lakeland, Fla to Southend, November 2005  N51WF
(about 5000 nm, 5750 statute miles flown) – N51WF.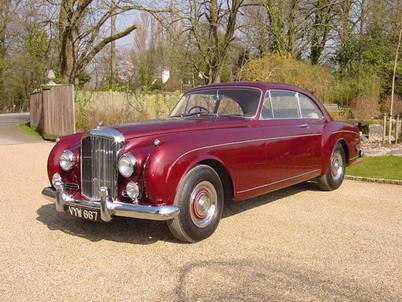 The aircraft was a Commander 840 which had been bought by Henry Selman, one of the group owners of the Commander I brought back from Arizona in 2002. Doug Jacob was again the liaison man for this job. Henry flies himself, but has not the experience to fly unsupervised over complex routes such as this. My main function was to flight test the aircraft, retrain Henry and supervise and organise the flight back. Not much hands on flying for me on this trip, except when required to assist Henry.

This trip was longer in time than any other, and while there are worse places to be wasting time than Florida, as so often in my travels, I was there not by my own choice. Florida is not the most scenically attractive place I have ever seen, but the weather of course was very nice, only about 1 day rain in over 2 weeks, and temperatures mostly in the 80's. Much of the spare time was spent at the airport where Doug was overseeing the work.

I flew out with Doug Jacob on Sunday 30th October Gatwick to Tampa, drove to Lakeland Florida, expecting to find the aircraft ready or nearly so for flight home. Out to airport next morning to find the aircraft with no instrument and radio panels fitted. Not pleased, obviously a long way from flying! Spent the next days gently pushing project along and shopping, tools for son Oliver, Harley Davidson parts for mechanics at Fairoaks and Ipods for neighbours at home (later in the week, visited my tailors, JC Penny's department store for more clothes as it was becoming apparent the stay was going to drag on). With the power of hindsight, I should have taken the next flight back to London as things turned out.

A highlight in this period was a flight to Hilton Head, North Carolina, what must be the best Commander around with an English customer of Doug's for lunch. Hilton Head is very attractive place, really a development. A wooded headland, with many expensive houses and several good resort hotels. We had lunch in the sun overlooking the water followed by a tour of the island's best bits with an ex New York taxi driver, who told us who lived where and how much their houses were worth! We were surprised how close even the multi million dollar places were to each other. No real privacy.

Doug decided to return to UK for his son's 18th birthday on Saturday. I drove south to stay in a Radisson hotel on Marco Island. This proved to expensive and not very good, albeit on the beach. Whilst the area had suffered badly from a hurricane 3 weeks before, the hotel was fairly run down. It was on the beach, which had perfect white sand and sea shells. Had a day in getting sunburnt (too mean to pay $20 for a beach chair) and decided to return to Lakeland on Sunday after a walk on the beach at dawn, watching pelicans, plovers (killdeer) and sandpipers. Turkey Vultures were all over the place, soaring away in flocks, hoping for road deaths! The stay was improved by finding a nice restaurant opposite the hotel and spending a peaceful eveining there.

Sunday 6th: Left Marco Island early along CR92 through Collier Seminole State Park, onto US41 and CR29 to Everglades City for breakfast in a typical small town restaurant, cheap and good. Everglades City, again hurricane damaged, is a centre for boating in the Everglades, but has little other purpose. It has a certain charm of wide open, unsophisticated southern style of buildings. Then up SR29 to Immokalee through the edge of the Everglades National Park, along CR846 and CR 833. To this point, the drive had been through the Everglades on relatively minor roads, with no traffic to speak of, good surfaces and straight; running north on the 833, there was a 21 mile straight. The vegetation varied from wet swamp with low trees with dense exposed root systems to wet grass lands.  There was little sign of wildlife except for turkey vultures soaring everywhere and egrets, an exotic from Africa which has spread up from South America. I was intrigued by the signs for panthers along the road, and by a large bridge structure, in a settlement, which claimed to be for panthers to cross the road. If I were a panther, I would be deeply suspicious of it!

Partly because of the roads and absence of traffic, it was very pleasant driving (in perfect weather and with blues on the CD player). There was very little habitation although some areas had a few cattle and, further north, orange groves. I joined the SR80 briefly to Clewiston on the shores of Lake Okeechobee, bought snacks from a petrol station had a look at the lake, big and calm, and then back along SR80 to the CR720 and SR78 to Moore Haven looping round the lake, not visible behind a levee. The country here beginning to look more prosperous than further south and past Lakeport and left to CR721 through Brighton Seminole Reservation to SR70 East at Brighton. The northern half of the 721 drive was through extensive orange groves; there was little evidence of it being an Indian reservation except for a Casino; for some reason, gambling seems to be a feature of the Reservations. Back on the CR721 north to US98 round the north side of Lake Istokpoga through rather scruffy country to turn north on CR623 via Sebring Raceway to Sebring town and then on SR17 to Avon Park, nether of the latter 2 towns having much to recommend them! Briefly on US27 before turning east onto ALT US27 through Frostproof. The area around Frostproof is a big centre of Citrus growing. Cargill, for whom I once worked (Sun Valley Poultry) have a major crushing centre. There were rows of big artic trailers full of fruit on the yard. The town smelt strongly of slightly rotted citrus fruit! On through more citrus groves to Lake Wales. Return on the SR60 to Bartow & US98 to Lakeland.
Florida is the biggest citrus producer in the US, the only other really significant producer being California. The forecast crop for 2005/6 (the harvest starts in November) is 190M 90lb boxes of oranges and 24M 85 lb boxes of grapefruit. A lot of juice! There are extensive groves down the east coast as well. It does mean that the oranges in mid November in the supermarkets are sweet and fresh.

Frostproof's name has a rather nice story attached, found on the internet:

Nestled between two pristine lakes, this rural community is likened to "Mayberry." It is the hub of the Florida citrus industry with orange groves to prove it.

When the Post Office Department rejected the name Keystone City because it might be confused with Keystone Heights, another Florida post office, the townspeople submitted the name Lakemont--at least they thought they did. No one had taken Joe Carson seriously when he suggested Frostproof. It was just what you'd expect from an ambitious young man who had just gotten his real estate license and hoped to make his fortune buying and selling land for citrus groves.

Walter Overocker listened to Carson make his case even as he wrote Lakemont on a government form and put the form in an envelope.   Before being sent to Washington, D.C., the form had to be signed by the postmaster in Fort Meade, 18 miles west. Carson said he'd be glad to take it there--he could use a good ride--and Overocker could see no reason why not. But a few weeks later he got back a letter from Washington saying he had been appointed postmaster of Frostproof, Florida, Post Office. Carson had crossed out Lakemont and written Frostproof beside it. Overocker was angry, but didn't want to put off opening the post office any longer, so he let it go.

The name did not come with a guarantee. Eight years after it became official (1886), the town had its first recorded frost--December 29, 1894, followed closely by its second, February 8, 1895. Orange and grapefruit growers who had put off picking until prices rose lost a year's pay. Others saw the frost kill the buds on what would have been their first commercial crop the next fall.  After another killing frost in 1897, the townspeople, embarrassed about the misleading name, successfully petitioned to have it changed to Lakemont. But the powerful Carson family never gave up and managed to get it changed back to Frostproof in 1906.

In June of 1899, J. W. Carson (of the first family of Frostproof) wrote: "A thousand other places have names beginning with 'Lake'. There is but one Frostproof in the known world. It is between Lakes Clinch and Ystopogayoxee in southeastern Polk County".

Several phone calls from Colin Morris about the weeks flying for CT in my absence.

The aircraft programme slipped further and further. Doug and I occupied time by visiting the NBAA show on one day and a very good private aircraft museum not far away (Kermit Weekes Fantasy of Flight) on another afternoon and taking a float plane lesson at the well know Jack Brown's sea plane base at Winter Haven. Having only been in a floatplane once, I thoroughly enjoyed my hour's flight, making numerous landings on a variety of local lakes, and finding a large alligator in one.

I finally flew the aircraft on a test flight on Tuesday 15th over the Gulf of Mexico and over Sarasota: the beaches looked very nice. A couple of days to fix some defects, much what one expects at this stage of the process. Off to West Palm Beach Lantana airport on Thursday afternoon, checking some settings on the way. Fairly exciting arriving at a small, busy airport in the half dark, low cloud etc. Night stopped there, good dinner with Henry and dubious hotel. Back to Lakeland next morning for him to pay the bill and then some training and back to West Palm to pick up Thomasina, his wife of 40 years, intending to go straight to Charleston, but Henry found he had forgotten his papers at Lakeland, so back there again. Some confusion over where the papers were, but then off in the dark to Charleston Johns Island airport.

Friday and Saturday nights in very good hotel in Charleston (very busy with a big local society wedding, lots of pretty girls!). Spent the day walking round: a lovely and fascinating town (inhabited it seems by art galleries and lawyers). Many tourists, but not too overbearing.

Sunday and off again to the North East. First sector to Portland Maine, a relaxed flight up the East Coast, over the North East end of Long Island with good views, over Plymouth RI and Boston to a quiet airport at Portland (Maine, not Dorset!) for fuel. Away again into the evening and night to Goose Bay, Labrador: very easy, direct track from 15 miles from Portland. No real views, but the Northern Lights visible as a glow in the North. Slight excitement with faults on the aircraft on the approach to Goose, but all settled down for landing, good night, cold but clear and a few inches of snow. Stayed as usual in the Hotel North, dinner in the adjoining restaurant.

Monday and the main Atlantic crossings, from Goose to Godhab, the capital of Greenland. Not as spectacular as Narsarsuaq, the favourite (the forecast there was not good), but a very pretty late afternoon, with rugged hills and snow cover. Met an interesting Englishman who works there 3 weeks on and 3 off, flying a dash 7, and returning to Kent for time off. Then another night flight to Reykjavik; why does the moon seem to rise in the North at 65°N? Very worrying for a  time - was the compass accurate?? Yes! Arrived in Reykjavik unlike on the last flight in time for dinner at the hotel by the private terminal - very good Monkfish.

Tuesday flew at a leisurely hour over mostly cloudy skies to Aarhus in Denmark where the VAT on the aircraft was being settled - there are favourable arrangements in that country for private small aircraft. The agents doing the deal put us up in a very nice hotel in the town, newly restored rooms decorated in an antique style. The customs paperwork was completed on Wednesday morning and at last we returned to a cold foggy England (& Wales).
Turbo Commander Johannesburg to Fairoaks, February 2006

This was another flight organised by Doug Jacob. The aircraft, a Commander 840, was at Lanseria Airport, Johannesburg. It had been bought by an Irishman for use around Europe. It was to be flown by Gerry Humphreys. Gerry was an ex RAF Harrier pilot of considerable experience, but non on the Commander. He had been with us in Houston for simulator training the previous week. I had been in Houston from Saturday til Wednesday night, getting into London Thursday morning, waiting at Fairoaks until our Commander was back from a trip and then flying it back up to Welshpool. Bob Jones and I took it to France on the Friday afternoon, and I returned it to Fairoaks for maintenance on my way to Heathrow for my second long haul overnight in 4 nights (Gerry was worse than I, not having returned from Houston until the day before!).

As I had done 9 years before, I stayed with old friends, Pinti and Cecco Rivera, in Johannesburg. We had a relaxing Sunday, before going out to the airport on Monday to fly the aircraft, which we did in the afternoon. There were the usual defects to rectify, and we eventually left for Europe on the Thursday. The first day was from Johannesburg to Lillongwe in Malawi, a nice quiet airport with friendly office staff. I have been there before and as before thought how attractive the area looked, green bush with the Lake in sight. The next sector was up to Nairobi Wilson for the night. Wilson seemed even busier and scruffier than it had on my previous visits. We were put in the Stanley Hotel in the centre, a good hotel, with a nice evening in the Thorn Tree bar restaurant.

The following day we flew from Nairobi to Egypt stopping at Khartoum for fuel; surprisingly, this was an efficient stop, taking less than an hour to turn round and set off for Alexandria. The amazing feature was the cost: about $US500. A awful lot for a country where the wages are so low. On arriving in Egyptian airspace, we found that the weather in Alex was on the limits with a sandstorm. It continued to deteriorate and we elected to divert to Cairo. Cairo proved to be a good destination, with a new Private Terminal, well equipped with nice helpful people there. They booked us in a good hotel in Heliopolis.
I realised that this (23rd Feb) would be the first time I had been in Cairo for 60 years +/- 2 days. We sailed from Port Said about 27th February 1946. As we arrived at sunset and were leaving early the next day, I did not feel it was worth trying to see anything of my babyhood haunts.

We set off the next morning for home, intending to route to Fairoaks via Corfu and Geneva to drop off Antoine, a friend of Gerry's boss who had come along for the ride. Antoine is a resident of Geneva and flies a high performance single from there. Gerry and I were also familiar with the place. We were completely fooled by a message relayed by Brindisi ATC to say that we could not land at Geneva as we had no slot; none of us understood this. It transpired that Geneva, normally relaxed and unrestricted, required landing slots on Saturdays in the ski season. After some thought and sums (Corfu fuel was cheap so I had loaded extra), we elected to keep as high as possible and make use of the unusual tail wind and divert direct to Fairoaks: the longest diversion in my flying career!

Arrived home thinking that was it the last long haul for a while to find I had to go out to St Louis, Mo. a few day later. Three long haul trips in 5 weeks.


N425RR Turbo Commander Fairoaks to Johannesburg, October 2006

Was :OY-BEO  ROCKWELL TURBO COMMANDER 690A    11259
1982-93 TO SE-KYY
Landed (undamaged) on Greenland icecap in 1985, helicoptered off.
Became N425RR.

The following was written for a magazine article by my co-pilot for the trip, Sarah Brodie.
Ferrying an aircraft to South Africa from England must be one of the most amazing experiences in my aviation career to date. I feel very privileged to have had the chance to retrace some of the footsteps of the pioneering people who set up the Empire routes. It seems incredible what they achieved by building aerodromes and rest houses in desert and jungle.
Joint Aid Management (JAM) a Christian charitable organization was the primary reason for the trip. They required suitable transport for their staff to get from their base in Johannesburg to parts of Southern and middle Africa. They decided a1976 690A Gulf Stream Turbo Commander on sale in the UK was ideal for their needs.
The aircraft in question had been based at Fairoaks in Surrey for a decade. The British owner no longer in need of the commander put it up for sale through the acting broker Doug Jacob. Doug manages the maintenance of twin commanders for his clients working closely with Mann Aviation who specializes in twin commander engineering and maintenance. With the deal all wrapped up all that was left to do was ferry the aircraft to their new owners. The expert pilot for this job was Antony Maitland.
Tony's whole career has been based around general aviation. He has over sixteen thousand flying hours in total, with eight thousand of those on twin commanders. He first became interested in aviation when he took up gliding whilst studying engineering at Cambridge University. Taking his private pilots licence three weeks before his finals he was obviously taking his flying very seriously.
His first job was with Hawker Siddeley as an engineer working on trident auto land systems before moving on to building the Bede 5 aircraft, achieving his CPL in his spare time. Alongside spending a few years designing micro lights Tony started his corporate flying career flying Aztecs out of Shobdon. Later he worked directly for an electronic company who realized the benefits of owning their own aircraft asked Tony to find an aeroplane that could take three to four people to go from Shobdon to Milan and back in a day.
The twin commander fitted their specification ideally. His first experience flying the plane was a demonstration flight where he was able to fly from Fairoaks to twenty thousand feet and then land at Shobdon. It's not hard to tell that Tony is quite enthusiastic about the twin commander and rightly so. It is a great aircraft for climbing, range and short fields.
Apart from being a lovely aircraft to handle and good value for money; to do the type of work described above it is the quickest aeroplane that can operate off eight hundred metres in all weathers. In the dark and rain it will stop on the runway without any problems. Tony tells me that the shortest runway he has landed on was five hundred metres, although he did add that he wouldn't recommend it.
As the aircraft is Bermudan registered (CAA registration is not particularly economical) to fly the commander with a UK license requires completion of a short type-rating course. It involves about three to five hours on type. There are two twin commander instructors in the UK who can do this. Tony's company also puts him through additional simulator training with Flight Safety in Houston, USA.  With an FAA license you can fly the commander with just an MEP license.
Even with the type rating the commander is still flown as single pilot, another money saver.  It is therefore not necessary to have a second pilot on board, however, for a long trip to South Africa it is better not to do it alone so Tony sought a young and enthusiastic safety pilot and that is how I fit in to this picture. Tony has done several ferry flights across the Atlantic and a few bringing commanders from South Africa to Europe. This was his first time going in the direction from Europe to South Africa.
There are several factors that contribute to the flight planning. The 690A burns about four hundred and forty pounds (or around two hundred and forty litres) of fuel per hour flying at two hundred and fifty knots. That gave us an endurance of just under five hours. Newer commanders can cruise at two hundred and eighty knots. Without passengers and minimal luggage we were light and because the majority of Africa either has extremely high temperatures or is at high altitude or both, all the runways have plenty of length to them.
A lovely lady in JAM called Abigail whose job is to organize flights across Africa prearranged handling agents for us at every stop. As well as giving us confidence, it is nice to have someone to greet you or have someone to look for when you arrive at a destination. This is especially so when you find yourselves tight for time and you need to get fuel, sort out the payment of the landing fee and get on your way as quickly as you can.
To do the trip independently you can apparently find an Abigail equivalent through the international directory acuquick or on the Internet. The logistics of a trip like this costs thousands of pounds. For example landing fees at Cairo were approximately four hundred pounds. In Khartoum, Sudan the cost was around two hundred pounds and interestingly actually sold some of the cheapest fuel in the world at approximately thirty pence a litre for jet A.
With clearances and factors such as whether certain airports could provide fuel for us we could decide on the route. We aimed to do four-hour sectors and apart from one small detour that I'll explain later, our planned and actual route was; Fairoaks, UK to Turin, Italy to night stop Corfu, Greece to take leave and night stop Cairo, Egypt to Khartoum, Sudan to night stop Eldoret, Kenya to Lilongwe, Malawi to Lanseria, South Africa.
With flight plans filed the aircraft serviced and the weather near perfect I arrived at Fairoaks. Doug was there to see us off. Tony had taken the plane for a pre-ferry flight a few days previous. We did a walk round and loaded the luggage up. At this stage I was offered two pieces of advice. Never turn the propellers anti-clockwise or else you'll damage the engine and know how to fuel the aircraft.
The 690A has twelve tanks each side which saves the wing from having to be fuel proof. The pipes that connect the tanks are small and it takes time for the fuel to get to the tanks. The method is to fuel the left inner then right wing then left outer then back to the right and this takes some communication and management down route. This fuelling situation has been improved with later models. The different construction of modern commanders enables half the amount of tanks and refueling is much quicker.
As we set off for Turin, our first stop. My attention was brought to beeping associated with the automatic trim. It is there to warn of trim runaway but over a long trip you cannot turn it off and it can get a little annoying. The Alps looked beautiful and coming into Turin I had my first real taste of the commanders versatility when we were kept high at FL170 before being cleared for a visual approach with a couple of turns in the descent we were effortlessly descending four thousand feet per minute.
From Turin we made our way to Corfu. I quite enjoyed looking at a copy of the Pilots Atlas as we were flying along spotting features. It is easy to flick through compared to folding aeronautical maps on your lap. The runway at Corfu was surprisingly bumpy as, for reasons unknown to me, it had many holes. Apparently it is due to be resurfaced in the very near future.
The next day we set off to Cairo. I was greatly amused when I heard a First Officer friend of mine Jo Tait flying an Airbus out of Alexandria transmitting on Cairo's control frequency at the exact time as me. As she flies to that part of the world on a more regular basis I think she was probably more surprised to hear me but either way it was a real coincidence. Cairo was covered in hazy smog but you could see the Nile and the Pyramids quite clearly from base leg.
One of Tony's hobbies is to trace family history so we took the opportunity to spend the afternoon touring Cairo, the place where he was born and retraced some of his parent's wartime footsteps. The next day we set off to Khartoum cruising at FL290. Commanders, particularly older models, have a tendency to be a bit leaky. Pressurization was keeping cabin altitude at around fourteen thousand feet so we needed additional oxygen. For the rest of the trip we went no higher than FL270.
Southern Egypt and Northern Sudan was just vast desert but it is quite an awesome sight especially for the part following the Nile, which turned into a hazy blue in the distance. When we opened the doors in Khartoum the heat was immense and all anyone can do is move slowly, I felt for the guys refueling. We also found that our handling agent didn't know what time to expect us so Tony had to do some pursuing.
At and above forty degrees Celsius performance from the Garrett 331-5 engines is limited. The –10's on later models are apparently much more tolerant of temperature. We were consequently quite sluggish taking off from Khartoum, a drop in performance quite noticeable compared to previous destinations.
Moving on from Khartoum I really noticed a change in radio service compared to Europe. For this part of the trip the next frequency was Dar es Salam, Tanzania but without HF there was no coverage for us, we lost Khartoum before getting contact with Dar. It was a matter of being patient but we actually went for an hour with no radio contact at all. Considering the landscape we were flying over we were both pleased when we got communications back.
I also found this African sparseness applies to their aeronautical charts. There are areas of Africa which are so vast and remote they are obviously not worth mapping so there are blank areas on the map with 'relief data incomplete' printed over it. I was also surprised to see the date on the VFR map I was using to be 1986. When I gave Tony a look of concern he told me that Maps of Africa are not updated often and that it was in fact the most up to date map available, purchased in Johannesburg in February of this year.
Khartoum to Eldoret, Kenya was our longest sector and it meant that we were going to arrive at night right on airfield closing time. Eldoret is a small airfield to the Northwest of Nairobi and was built by the government around ten years ago to serve the many politicians who live in that area. We were warmly greeted in Eldoret, but oddly they were only able to sell us fuel if the sale had been prearranged. This was quite a surprise to us because we thought they were going to accept the BP card that we had.

There was no negotiating the purchase of fuel so we were forced into detouring to Eldoret's sister airfield Kisumu, twenty miles to the South of Eldoret on Lake Victoria. Kisumu airport was originally built to support the flying-boat air mail services which routed down the Nile to Durban in the late nineteen thirties. The relatively short hop from Eldoret to Kisumu was a beautiful part of our overall journey especially as it was our first opportunity for us to fly at lower levels. By air we were able to spot some beautiful tea plantations, another stamp from colonial times.
Having successfully obtained our fuel from Kisumu we were then able to carry on with our journey. Over Southern Kenya looking down at small rings in the landscape you could actually make out that they were Masai Mara villages. We then routed overhead the Serengeti National Park where we had spectacular views of Lake Nakuru and the N'gorongoro crater with a huge mass of dust within it being kicked up by all the animals that live there.
The next stop was Lilongwe, Malawi. In the dry season it looked particularly colourless although against the back drop of Lake Malawi was still a fine-looking country. A little tip I had learnt from previous travels in Tanzania and Malawi was that giving pens that click in and out to local children makes you very popular: African ground crew are thrilled to receive Waitrose chocolate biscuits. At this stage we were informed by the met office at Lilongwe that we might meet our first bit of weather for our whole journey from London as there thunderstorms forecast at Johannesburg.
The weather thankfully was no problem to us but the more civilized radio of South Africa was busy with people avoiding rain showers. I was quite stunned when checking in to Lanseria, a more general aviation appropriate airport as opposed to Johannesburg international, when the controller casually asked us to use the right as opposed to the left runway because there had been a crash on the left. For your information everyone involved was fine but it was bizarre landing parallel to a nosed in Cessna and a couple of fire trucks, in the UK we would have certainly had to divert.
Having spent so many hours in the plane we had really got to know its particulars. Handing over the plane to the new owners engineers we were able to let them know several details such as that the overhead dimmer light was unserviceable. They are intending to make some modifications to the plane particularly to the avionics by adding TAWS and TCAS. Production of twin commanders was discontinued in 1986 but as JAM will find they are fantastic commuter aircraft and as I found on this trip great fun to fly.
For me the overall experience making a journey from England to South Africa in a plane so small in comparison to most aircraft used for long haul, I really got to appreciate the distances we now effortlessly cover in airliners whilst stopping to experience the vast changes in culture and scenery. I still can't quite believe that on the Friday night we were gate crashing Ramadan in sandy Cairo and on the Monday we were touring JAM's missionary base in grassy South Africa.
For further information on Joint Aid Management visit www.jamint.com. If you'd like to find out more about Tony's previous ferry flights and flying career or indeed share an interest in tracing family history go to www.antonymaitland.com where I recommend looking up his autobiography.

Sarah soon got a job flying Airbusses for British Midland Airways, who at about the same time acquired British Mediterranean one of whose routes included Khartoum; Sarah was 1st officer into Khartoum, and had the distinction of being the one on the flight deck who had already been to this airport! Later, after BMW was taken over by British Airways, she continued flying to BA on the Airbusses.




N980 HB, Thurrock to Portland Maine, January 2008.
N980HB, Commander 980 Thurrock, Fairoaks, Reykjavik, Narsarsuaq, Goose Bay, Burlington, Albany, Portland.

This trip was to take a beautiful Commander 980 New England for sale, with the prospective buyer in the right hand seat. With such a nice aircraft, I thought that this would be the one with no hassles...
We set off one Sunday afternoon from the owner's grass strip in Essex for Newcastle for fuel & customs (we could not take much fuel out of the grass at Thurrock). Climbed out with the military, but found that we could not go above 16000 feet due to lack of pressurisation – recovery back to Fairoaks. Fred & Doug Jacobs made a first attempt the next morning, but again a return back to Fairoaks. The second attempt worked adequately for what we needed for cold weather across the Ocean. The aircraft had long range tanks, and so at least we were able to go direct to Iceland from Fairoaks. We had an uneventful crossing via Iceland and Greenland, with good weather into Narsarsuaq and Goose, and tolerable temperatures (-15C in Goose, hot by January standards). One slight alarm was a fire warning on the left engine on departure, but it rapidly cleared, so I put it down to a wiring fault: subsequent investigation revealed a small leak in an exhaust gasket which heated up the sensor over the oil cooler.
After Goose, we intended to fly direct to Albany, New York, where Mike, the possible buyer, lived. Boston centre however said that Albany would not accept us for Customs, and suggested Burlington. I had not a clue which state Burlington was in, let alone where it was, and had no charts for it. Mike had some idea of the place, having been there VFR, so we accepted the diversion.
On arrival at Burlington, we were met by an irate Customs man who threatened us with all sorts of dire penalties for arriving unannounced. He disappeared with our passports for 30 or 40 minutes, and was slightly less unpleasant when he returned, I suspect having found that our story was true. We should have booked customs ahead, and we thought that Albany had decided they did not want to wait for us to arrive at about 5 pm and went home. The diversion to Burlington must have been done by ATC with no reference to the Customs people I think, so the first thing the Customs agent knew was us arriving outside his door.
Having cleared that hurdle, we moved over to Albany for me to night stop. The following day, I did another local trip with Mike, and then positioned the aircraft to a Service Centre at Portland, Maine, for inspection. I then shot off by bus to Boston for London that night.
The deal on this aircraft eventually fell through, and the owner brought it back to his hangar in England.


Ferry From Zweibrucken - Johannesburg March 2008

The aircraft was a Commander 690B, which had been unused at Zweibrucken since the previous summer. We were a party of three this time. One of the others was Bob Jones, the owner of the airfield where the Control Techniques Commander is based, and one of the four of us who fly that aircraft. The other member of the party was Fiona Brittion, a South African who, with a partner, owned an aviation business at Fairoaks; Fiona had always wanted to do the trip to South Africa in a small aircraft.

We all gathered on a March Monday morning, and somewhat to my surprise, the aircraft looked operable; we ran the engines and tried the radios: I thought that maybe unusually, that we might be able to leave promptly. I went off the sort the paperwork, leaving Bob & Fiona to sort out fuel etc. On return to the aircraft, I found it surrounded by fire engines with a lake of fuel under the left wing: a major fuel leak from one of the bag tanks!

After a bit of thought, we drained the fuel down to a level where it did not appear to leak, and, after consultation with Doug Jacob, our tour organiser, decided to ferry the aircraft immediately to Friedrichshafen. We arrived there (VFR) on the point of legal dark, in low cloud and rain, to be greeted by the maintenance people. On return the following morning, we found the investigation well under way. It became apparent that a fuel cell had sprung a leak, as they often do (see my trip back from SA in late 1997). There was certain to be a delay while we waited for a new cell from the US. I passed some time flight testing another Commander for an Italian photo survey company.

Bob & I took a car and went to St Anton for the night. We took the lift to the top station on a beautiful blue day, with the two of us dressed in whatever clothes we had - me in cloth cap & shooting coat. I was able to say to some other English on the lift that we had expected to be in Nairobi at that time! As usual, we managed to make the best of an enforced stay somewhere unexpected.

We finally left Germany on the Friday morning for Corfu for fuel, and Cairo for the night, arriving about dark. After a long wait for the hotel transport, we finally reached the hotel. The following morning, we finally reached the aircraft to discover a flat tire! However a man appeared quickly by Egyptian standards, inflated the tyre and departed many dollars the richer. Time was critical as we did not want to arrive in Nairobi Wilson airport in the dark - some hope!

The flight down to Khartoum for fuel was uneventful, though slightly spoilt by rather hazy visibility. As usual, Khartoum turn round was surprisingly good, once the agent had turned up: between Cairo and Khartoum a confusion between GMT and local time had arisen. On to Nairobi, it becoming apparent it would be dark on arrival. On my previous trip, I had avoided Nairobi, but since then, there had been a mini civil war in the West of the country, particularly Eldoret and Kisumu. An old acquaintance, Bob Willhelm, was in residence in Nairobi, adding the attraction of that route.

We arrived into the Nairobi area at dusk; I had not been to Wilson in the dark before, a slightly taxing idea as it has no radio aids. Listening to traffic ahead gave us a clue how we were supposed to arrive: it was still difficult finding a poorly lit airport on the edge of the city! Bob was however there to greet us.

There were no spare rooms at the Aero Club, where Bob W. lived when not with his family in Florida. We had drinks and dinner in the Aero Club, which is nice and old fashioned, with a fire burning in the corner of the bar. Our night stop was in the Kenya Club, reasonably priced and traditional. Our taxi took us for a bit of a tour the next morning, heading for the International Airport, until Bob J. questioned him; an abrupt about turn.

One reason for not using Eldoret as I had 15 months before was the problem of paying for fuel. Wilson had now introduced a foolproof system for payment, the use of a Shell credit card. Unfortunately, we did not have one and there seemed to be no alternative way of paying. This on a Sunday morning! In the end, a friend of Bob W. came out to the airport and waved his Shell card, and I waved $1000US at him; this solved the problem, but again delaying our trip.

The flight down to Johannesburg via Lilongwe went well, with rather better visibility; we went down low level over Lake Malawi to avoid some tropical storms on the ITCZ, further improving the tourist aspect of the trip. There had been heavy rains over this central portion of the trip: it all seemed greener than I had seen it before. Bob J. said that his most enduring impression of the trip was the immense size of Africa, hours and hours of flying with little between places. Again, we arrived at our destination at dark, but Lanseria aiport at Johannesburg was a lot easier to find than Wilson the night before.

We parted company with Fiona, who was staying with a relative nearby before heading off to Mozambique to look at some property, and generally recover from winter in England. She certainly looked very different when she finally reappeared in England about 6 weeks later!

Bob and I stayed with my old friend Pinti Rivera, Cecco being in Europer skiing at the time. Pinti and I spent a very happy, if a little drunken evening reminiscing over old times. Sadly, due to the earlier delays, Bob & I decided we had to get home, Bob to run his airfield and I to lamb my sheep (as luck would have it, one lambed on time, and then little else for a week - I could have stayed in SA with little problem!).

As I had done before, we delivered the aircraft to Doug's contact, Dave Bellingham. We met the new owner, and made a short flight before returning to England via BA.


North Weald – Peoria – North Weald, March-May 2009

N840TC – North Weald-Glasgow-Reykjavik- Sondrestrom – Iqualuit - Sault Ste Marie-Rockford-Peoira
Peoria-Eagle Creek-Chicago Exec-Goose Bay-Narsarsuaq-Reykjavik-North Weald.

These two trips were in a UK based Commander 840 which the owner was taking to Byerley Aviation in Peoria Illinois for a re-spray and some other maintenance work. My function on this trip was to assist and advise Bill where necessary with him doing the actual flying.

We routed out via Glasgow & Reykjavik for a night stop, then on to Sondrestrom and Iqualuit, finishing for the night at Sault Ste Marie, Canada, there being little point in making an overlong day and arriving in Peoria when everyone had gone home. We stayed in the Water Tower Hotel, where I had stayed before in 2004.
The following day we found we had to go to Rockford Illinois for immigration – the officer in Peoria had not got the machine for reading all finger prints as then required by US Border Patrol. A very nice, helpful officer turned out of bed early to meet us (we were on UK time, woke up early and assumed the phone number we had was the office – no, it was the phone beside the officer's bed!). Then on to Peoria for Bill to hand the aircraft over. We were flown in the Commander to Chicago Executive (Palwaulkee) for a short taxi ride to O'Hare for the return to London on BA. A kind cousin of a friend of mine on the desk arranged for us to travel in more comfort than we were expecting!

I airlined out a day before Bill to accept the aircraft and test fly it. Again a nice comfortable BA flight, with an upgrade to Club; no apparent reason, but very welcome. I saw the aircraft briefly before retiring for the night – it looked very different from six weeks before. The following day, at short notice, I took the aircraft over to Eagle Creek for them to look at it and photograph it for sale; and interesting little flight in good weather, but a bit short on charts for the visual arrival expected by Indianapolis radar, who was very helpful to the strange sounding accent on the radio: "see the lake on your right, the airport is to the left of the dam at the far end". The terrain warning went off because of a TV mast ahead – I did not know how to turn it off, and it blanks the navigation screen, just when you need it. All came out all right in the end. A short stay at Eagle Creek, and then off back to Palwaukee to meet Bill, who came in on the late BA from London, again with a slightly tense arrival on a busy late afternoon. However, the tower man must have realised I had little idea where anything was and cleared me in no. 1 for a visual arrival; as at Eagle Creak made more difficult as I had no visual charts, having expected a comfortable radar to an instrument approach. As long as you do not run into anything, it all comes out all right in the end!

The return flight was characterised by Bill's need to get home as soon as possible. We made an early start after Bill's arrival late the night before, planning to route via Quebec for fuel and then on to Goose Bay. The winds turned out in our favour, and it was apparent we could miss out Quebec. I told Canada Customs, but left the flight plan alone. On transfer to Toronto, a northern English accent turned out to be a controller from Manchester, who recognised the Commander I normally flew! We asked for a diversion to Goose – immediately cleared direct, 900 miles to run, the wind increasing to about 150 kts on the tail. We landed at Goose with just enough time to reach Narsarsuaq before it shut. We made it by 10 minutes!

An early start the next day, down the runway on the dot of the opening, to Iceland, and another quick turnround, and a good route to North Weald to arrive again about 10 minutes before closing.



N840TC Fairoaks-Houston (Lone Star) August 2010.

Fairoaks-Reykjavik-Narsarsuaq-Goose Bay-St Catherine, Ont-Buffalo-Houston, Lone Star.

    This was a quick trip to deliver Bill McSweeney's Commander 840 to a Venezuelan owner in Texas. I went on this flight with another pilot, Gwyndaff Williams. We routed as usual though Reykjavik for the night, and then on to Narsarsuaq, and Goose Bay. After Goose, we went to St Catherine's, Ontario near Niagara to sort the problem of getting Gwyndaff into the US without a visa, required when not entering the US on public transport. A quick call to the Customs at Buffalo International solved the problem: jump in a taxi and go across the bridge over the river and enter the US there where no visa was required. I flew the aircraft to Buffalo to be met by an extremely friendly and helpful CBP official who had all the papers completed by the time I arrived.
    We night stopped in Buffalo, Gwydaff's first experience of the US, and set off about 6 am the following day – easy for us being on UK time. Passing about 15000 ft Gwydaff was surprised to be cleared direct to Lone Star, our destination about 1000 miles away, unknown treatment in Europe, but common in the US. We landed about 0930 local time, and after a quick session on the BA web site, caught the 1630 flight back out to Heathrow.



N700L Eagle Creek, Indiana – Welshpool December 2010

A 1000: Eagle Creek-Buffalo-Goose-Narsarsuaq-Reykjavik-Isle of Man-Chester.

    This started with a private individual living near Hereford deciding to buy a Commander to be based at Shobdon, and asking me to crew it. After a little toing & froing, we selected an aircraft for sale at Naples Jet Centre in Florida. We went out to see it and specify a scheme of works to upgrade it. Naples Jet Centre/Eagle Creek Aviation made a beautiful job of it, complete with respray, new interior and cabin systems, Sat phone and moving map display.
  Like all these projects, it ran over budget and over time. In this case, the latter caused the greatest problem. As a private owner, the VAT due on import could not be reclaimed, so the increase in the UK rate from 17.5% to 20% at the end of 2010 drew a deadline for departure.
   I went out to Indianapolis where the aircraft was being completed, to find, as usual an aircraft in a million pieces. We did in fact fly it briefly the first day (Tuesday) I was there as a quick check on the bits & pieces, principally the Sat phone. Bob Jones was to fly back with me, and he arrived on the Thursday night. We made another test flight on the Friday after he arrived, a flight made more taxing by an absence of good maps and the local landmark reservoir being ice and snow covered into a hazy low sun! We then gave Eagle Creek a deadline of midday on the Sunday for departure. At this stage, most of the interior had to be fitted. We agreed to accept the aircraft with know defects to be rectified in England. At this stage Bob & I made ourselves scarce to let them get on. The crew worked about 30 hours straight through to get us away on Sunday morning.
     We had to clear out of the US at a Customs field, so elected to use Prior Aviation at Buffalo as we had a good experience there with in August. As expected, we turned round in 30 minutes or so for Goose Bay and a night stop. Supper in the Trapper's Cabin where you grill your own steaks. Next morning produced a bit of a delay with a chip warning light, a false warning caused by a broken cable. Other than that, we had a good run through Narsarsuaq (low level run up the glacier!) to Reykjavik for the night. A prompt start the following day for the Isle of Man and the VAT payment, a very easy process. At this stage, we ran into the weather problems which had blighted Britain while we were away. We could not get to Welshpool due to snow, and had to leave the aircraft in Chester over Christmas.
   This trip was memorable for the weather contrasts. England and Western Europe had been having an extremely cold December, with a lot of snow and very low temperatures. The central US was also unseasonably cold, with temperatures 10-15 degrees below normal, and quite a bit of snow. So Indiana was bright, cold and snow covered. However, Goose Bay, Labrador, which should have been -20C, was above freezing and rather wet. Narsarsuaq was about -4C, but bright and sunny, with little or no snow below about 2000 ft amsl, Reykjavik was also relatively mild, again with no snow at sea level. What a change to see the Hebrides, with snow down on the beaches, very unusual even for somewhere so far North. The Isle of Man had had snow on the airport for the first time for 40 years and London Heathrow was severely restricted for 4 days, delaying many flights for hours or days. We arrived 10 minutes late in the IOM on the time declared 4 days before! The other contrast was officialdom – we arrived at Ronaldsway (IOM) from North America etc and imported the aircraft into Europe, and saw no one but the handling agent. We then flew from IOM to Chester, a deeply suspicious activity(!), and had to be met by the police there, who were fine, but local rules meant they had to be present.
    This aircraft became M-BETS, Isle of Man registered, and based at Shobdon in its own purpose built hangar. I continued to do much of the flying for the first 12 months or so, but the owners wanted a full time pilot, and as I was still flying for Control Techniques decided against that post, so they appointed another pilot to be on full time call. I have continued to back up holiday periods and so on.



VPBCT Welshpool – Naples, Fla, April 2012
Described under "Welshpool & Control Techniques.



N907AT – Friedrichshafen – Johannesburg, April 2014
A 690A. Friedrichshafen – Zurich – Corfu – Cairo – Khartoum – Wilson – Lilongwe – Lanseria.
   An uneventful trip, except that the weather for sightseeing was poor, thick haze in Egypt & Sudan, cloud the remainder, except for a pretty evening arrival into Nairobi Wilson. Zimbabwe and RSA looked much the same as Europe in winter with low stratus covering the whole area, which was a pity for my companion, who had not done the trip before.
   The aircraft had been bought by a South African engineer for his own use. Although old, it had been fitted with new generation Garmin flat displays, and had a nice interior. Antony English, the new owner, and I spent a lot of time figuring out how to work the new equipment.
    We stayed the first night in the Novotel in Cairo by the airport: a hotel of no great note. The second night was at the East Africa Aero Club at Wilson: we had dinner there with an old acquaintance, Bob Willhelm, who had been a test pilot for a number of aircraft firms. It was nice for me to have company on the flight, and Antony knew his way around African officialdom, sometimes a problem (usually financial).
   The highlight of the trip was staying with Antony, who lives on a 600Ha game farm outside Johannesburg, with all sorts of antelope, zebra and Rhinos wandering about. A sideline of his is the design and conversion of electric vehicles, particularly 4x4's intended for the game park service who find the ability to drive silently about enhances the opportunities for game watching. He drove me around the farm on which he lives and then to the airport. It was a very capable vehicle, although not over blessed with range for more distant road travelling, but that does not matter for the short distances in game parks.
   I had thought that may be we should have done a local flight on the day I left, but as the aircraft was locked up in the hangar and it was a holiday, I did no suggest it. In the light of subsequent events I am glad I did not: on the next flight, to test some engine changes, the nose leg collapsed on landing due to a pre-existing bracket failure up in the back of the nose leg bay...


N900PW (VPBMZ) Fairoaks – Indianapolis December 2016
This was a straight forward trip in an aircraft (a Commander 900) which I knew well. It had been owned by Marlborough Fine Arts, the main users being Gilbert Lloyd of the Gallery and David Beaufort; I had many enjoyable flights with them over the 20 or so years when I had stood in for the regular pilots. It was sold to Eagle Creek Aviation Services of Indiana. The most difficult thing was the short notice for the trip, not being confirmed until Wednesday evening (after a day's shooting in Sussex) for a departure the next day.
I was accompanied by Jim Worrell, who had negotiated the sale. We went via the usual route, Reykjavik, Narsarsuaq, Baie Comeau (on the St Lawrence) and Indianapolis International for customs. The weather was kind to us, with headwinds only on the first sector (-100kts at 60N!). The major problem was a lack of charts due to download problems, and the GPS database being expired and refusing to give us any. I told Jim I had no worries about finding 13 at Reykjavik in the dark however! We (Jim) managed to extract the charts we needed from the internet in Iceland.
On arrival at customs, I was somewhat surprised when I said where I lived to be addressed in Welsh by the CBP officer! We made the short flight to Eagle Creek to be met by Matt Hagans and taken to dinner at Rick's boatyard restaurant, a very popular and good place just off the airport. A good nights sleep and then American Airlines back to London.


N73EF Eagle Creek – Thorsby Sweden, April 2017
The flight was the latter part of a complicate couple of weeks. I left home on Easter Saturday by train to London for lunch at Oliver's, staying with Lindley; Easter Sunday with the Baldwin's in Hampshire, supper at Lindley's. Off to Heathrow and Denver on Easter Monday, night stopping near Fort Collins. Next day, driving up to Casper Wyoming, where I spent 4 nights on the Cub project.
Saturday, drive to Denver, airline to Indianapolis, met up with David Johnstone, a PPL friend from Shobdon, who was to do the trip with me. The hotel had given us one room, not 2 as ordered, so I was condemned to the Comfort Inn on the other side of Indianapolis: a severe shortage of rooms that night in the city. This proved to be an on going problem that week.
The aircraft was a Commander 840, owned by Wermlandsflyg, the survey company I had flown for in 2008/9. It had had a camera door fitted by Eagle Creek Aviation at the eponymous airfield in Indiana. On the Sunday, we flew the aircraft, finding the usual crop of defects, the pressurisation being the most significant. These were fixed in time to fly again on the Tuesday. We were set to leave for Goose Bay on the Wednesday, but payment failed to appear from Sweden, so that was delayed to Thursday. With the time zones, it is difficult to get to Greenland in the working day, so we did not try to do that on the first day, a good decision as the weather was poor in Greenland. A night stop in Goose is improved by the cook your own steaks at Trapper's Cabin.
An early start from Goose saw us heading for Narsarsuaq, where we arrived immediately behind a DH dash 7 (4 engine turbo prop), nameless except for the N registration. It was a "survey" aircraft, belonging to the US government, based in the Eastern Med; it was covered with extra antennas and did a lot of hours a month from Crete (towards Syria?!?!). Its main effect on us was that the fuel truck broke down trying to fuel them before us, which delayed us by over an hour. However, Greenland was stunning in the sun with fresh snow down to sea level. David took some very good pictures and some film of the area.
Iceland on the other hand was foul with 40kt winds and pouring rain. The Atlantic winds were not kind to us, with very little of the strong tail winds one would expect. We headed off from Reykjavik rather later than planned and arrived at Thorsby at 11 minutes past midnight (Thorsby is about 75 miles NE of Oslo).
The worst part was trying to get home late on a bank holiday Saturday from Heathrow: the train from Reading stopped at Didcot, with no information of when it would go again (signal failure down the line), so we summoned a taxi to meet Fran, David's wife, driving the other way.
David had his Ipad running all the way with Sky Demon software recording our passage: the track we made, dropped on Google Earth was almost exactly at great circle, the only deviation being round a Canadian military zone which became active for a while. It showed:
                              Dist Flown  Times             G/S
Eagle Creek – Goose Bay,      1356 nm     1414-1836         310 kts
Goose Bay – Narsarsuaq,       682 nm      0950-1226         262 kts
Narsarsuaq – Reykjavik,       681 nm      1415-1656         253 kts
Reykjavik – Thorsby,          1005 nm.    1820-2311         261 kts
Totals:                       3724 nm     13hr30mins        276 kts

As can be seen, the first sector was the only one with a significant overall tail wind; the TAS was generally 275-280kts.
    I later found that this was the former N840LC, which I had ferried from Johannesburg to Indianapolis in Spring 1997, during which period, Alice died. The maintenance guy, Torbjorn, and Thorsby found my signature in the paperwork of March 1997. It became SEMFN.
   This trip had repercussions: soon after arriving home, Stefan Mork, who was running the day to day ops of Wermlandsflyg, called me to ask if I could help them for the summer – how much time could I give? The upshot was that I was rostered pretty much full time once again flying photo survey in Scandanavia, including several weeks in Finland. The latter part of the summer weather was poor so I did not do as much flying as hoped, but still got paid! The extra income helped a lot to lessen the effect of daughter Isabel's wedding. With that, a 3 week stint in Wyoming and finally the next trip to Oklahoma & South Africa, I was away for 153 nights in 2017.



N695MG, Namibia, Oklahoma and Johannesburg, November/December, 2017

    This trip started off as holiday to join my old friend, John Bally, in Namibia where was with the gliders he operated for a Saudi friend. The plan was to fly with John in the back of his EB28 glider, the highest performance multi seater glider around. Kiripotib, Namibia, is one of several sites south of Windhoek where some of the foremost glider pilots go in the northern hemisphere early winter to fly tasks of up to 1400 km over the Kalahari and Namib deserts.
    I flew out from London on the 26th November via Johannesburg. The next day was a good day, and though I was not on top form after the rigours of 36 hours without sleep the day before, we set off on what for the area was a fairly standard 1150 km multi turn point flight, operating up to about 18000 ft. I came down coughing, and the next day retired to bed for the day. I remained coughing and with a head full of cold so elected not to fly the next few days. I was glad I did not as the subsequent airline flights were all right, but not that comfortable.
    I had had some warning before leaving home that a ferry trip might come up from Oklahoma to Johannesburg, though I did not really expect them to get the deal together in time for Christmas. Any way, I packed for a temperature range of +35 to -30ºC! As it turned out, the deal was completed in time, so I was committed to go direct from Namibia to Oklahoma.
    I had a few days when I felt somewhere normal, although not up to flying a 9 hour day in the back of John's glider. We had a couple of non flying days, on one we went to a new gliding operation called Veronica, on a very nice game lodge which has been done up very well by a Swiss. The second was to another game lodge, Kik...., where we had a very nice lunch and tour of the farm, enlivened by the antics (rather ponderous) of a 4 year old tame rhinoceros who was refusing to join the wild. An interesting figure was that he represented $250,000 worth of horn wandering around.
    As I left on Wednesday 6th December for the US, John said he had caught my cold, as had Justin Wills who was also flying there. I left Kiripotib by taxi at about 0830 local time (0530 GMT) for Windhoek, Johannesburg, Heathrow, Dallas & Oklahoma, arriving there at 1830 local (0030 GMT) the following day, completely exhausted! However, I achieved what I wanted which was to get to the airport at Yukon/Page for a working day to see what needed to be done to get ourselves under way as soon as the new owner, Michael Johnstone, arrived to fly back with me. He arrived very late on the Sunday, having been delayed 4 hours at Heathrow by 1" of snow; an interesting comparison with what the Canadians coped with a couple of days later!
    The aircraft concerned was a very late model Commander 1000B, 4 serial numbers earlier that the one we had operated for Control Techniques. It had had a complete avionics refit with modern flat screen Garmin sets, only retaining the original autopilot. We saw just shy of 300kts in cool air at 27,000 ft.
    As usually happens, all was not ready when I arrived, in this case it was paperwork. The broker made various excuses over the time the FAA were taking to clear the registration change, but we realised the delay was in clearing the Mortgage register. We eventually set off on the Tuesday for London Ontario & Goose Bay: our preferred 2nd stop, Sept Iles at that time was -23C, 40 kt wind and ¼ mile in snow. Not very attractive. In the event, after take off, the pressurisation failed to work on climb out, so we returned to Page, feeling thankful that at least we were somewhere it could be fixed. It was a very unusual failure of a pneumatic valve in the door for the seal. By the time it was rectified, it was too late to set off.
     We tried again the next day, and this time all went well: we reverted to plan A and night stopped at Sept Iles, even they said the pervious day had been a bit rugged. We were most impressed by the efficiency of the ground handlers who had the aircraft in a nice heated hangar before Michael had time to get out. They were equally efficient the following morning: we got in our seats and shut the door, whereupon the hangar opened, we were refuelled, and as we did not need deice we set off for Narsarsuaq, where the weather was good, though not as spectacular as I have seen it. I had been hoping to go direct to Wick In Scotland, but looking at the winds, decided to go to Iceland; a major disadvantage of Wick is it closes at 2030 and costs £69 per 15 minutes thereafter. With the 5 hour time change from Canada, it would have needed a very early start to make it anyway.
     As it turned out, we had an easy run to Reykjavik, with a pretty visual night arrival, followed by a dark departure the next day for a fast run to Fairoaks for fuel and then on to Brindisi. We made up some of the flying time to Southern Italy via the London area by pressure pattern flying round a depression over middle Europe. Brindisi turned out to be an attractive town, with few people about, not what it might have been in July or August. We left Brindisi the next morning for Luxor: I had not tried this stop, having been thought Cairo a number of times, slightly for nostalgia as I was born there, but it is a busy airport with the middle eastern overly bureaucratic nightmare, I decided to make a change. There was a small track mile saving. We had a night stop in Luxor; it was not possible to make Italy to Nairobi before the GA airport closed. So we did the Temple, and then retired to the hotel for a bottle of wine beside the Nile. Egypt must have been really suffering: there were no Europeans in the hotel and the airport apron empty. In hindsight, had I not been fixed on Wilson airport in Nairobi, we could have, with the winds as they were have done Brindisi, Luxor, Khartoum and Nairobi International in the day. Khartoum was somewhat surprisingly very efficient, with the cheapest fuel in Africa: the tanker drew up in front of us as we shut down, plans had already been filed by the handlers: we were ready for off in about 30 minutes.
     I have been through Nairobi's Wilson airfield a number of times and whilst busy and somewhat chaotic, it has had a certain attraction. This time, partly because we had no handling arranged, it was dreadful, with everyone with their hands out and extremely irritating bureaucracy. Both Michael & I lost our tempers! To cap it all, we found ourselves in a dry hotel. We escaped the following morning for Lilongwe, Malawi, my usual stop on this route. Here we found, as ever, a nice big empty airfield with charming helpful people in the office and efficient refuelling: I told them that they made it a joy to stop there. I rather regret not having ever stayed there, it always looks lovely green pretty country. Then it was on over Mozambique and Zimbabwe to Lanseria, back to 1st world air traffic.
      Having cleared customs and packed the aircraft into Dave Bellingan's hangar, I went into the city to stay the night at Michael Johnstone's house. I was off on the late London flight the next day, but before that I had a fascinating hour and a half with Michael's food chemist at his food flavours company.
     The great circle sum of the sectors was 9689 nm (this compares with a theoretical 8000 nm direct), and the aircraft time was 34.37 hours, and average of 282kts. I had looked at a Southern route via Brazil: there is a theoretical possibility of flying from am Island off Recife to Monrovia in Liberia, but that is right on the limit of the range, with no prospect of any wind. Somewhat surprisingly, because of the dogleg to Recife, the southern route only saves about 3-400 miles without any real prospect of any wind assistance, whereas, even though the winds were not brilliant over the Atlantic, we probably averaged 30kts tail wind for 20 hours, worth 600 nm. Since leaving home, I had done about 90 hours in the air and 12 countries in 3½ weeks. I made the engagement party at the RAC in London the evening of the day I arrived.


N980HB – Thurrock to Peoria, October, 2018.
Another flight organised by my old friend, Doug Jacobs. This aircraft, a Commander 980, was one I had known for many years: I first came across it and its owner in Lakeland, Florida in 2005. It was owned by Terry Holding who, for many years, used it to commute to his holiday house in Lakeland. He had it refitted with what was then the latest kit, full flat screen instruments and RVSM approved.
This was not the first time I had ferried it across to the US: in 2008, Terry had a buyer, who had paid a deposit and wanted to do the pre-buy in Maine. The deal subsequently fell through and Terry repossessed the aircraft, and kept to fly between in Guernsey home and his house and airfield at Thurrock. He has an enviable setup, a paved runway and hangar attached to his house.
I went with an old friend, Kevin Jones, who had just completed his Commander type so as to fly the 1000 based at Shobdon. He also had a current US medical, while I had  allowed mine to revert to a 3rd class certificate. Kevin is a very experienced ferry pilot, but had only the bare bones of Commander experience.
As the weather looked reliable, we elected to split the trip into 2 12 hour days: Thurrock to Narsarsuaq, night stop and then on to Illinois the second day. We knew the pressurisation was very poor, so we were limited to 20,000 ft, somewhat reducing our range.
We left Thurrock for Newcastle (for fuel and range) and Reykjavik, and on the Greenland, the weather and winds were good for us, and there was no trouble in getting to Narsarsuaq in daylight, with the usual spectacular views coming in. It is a bit of a risk night stopping there, in case you get stuck with weather in the morning, but the forecast was cast iron. We had a leisurely evening there, with a little cake and candles for my 73rd birthday.
The plan the following day was to stop ant Goose Bay and Val d'Or in Quebec and direct to Peoria. However, an email that morning said that we could not go direct into Peoria, so, with a bit of searching we selected Appleton, Wisconsin, whose customs were open until 1700L, with a $180 charge thereafter. All this caused a delay (as usual, the online US CBP website needed a new password...). We set off for Val d'Or for fuel, which turned out to be one of those backwoods airfields: huge runways, small terminal, but little organised GA services. We got to Appleton about 1720 to be met by a nice customs man (the overtime helps!), and on to Peoria on a beautiful evening.
We stayed the night, and Kevin went straight home and I went on to Denver and Wyoming to progress the Cub project I was involved in.
As it turned out, one of the Cubs was legal to fly, so, after a couple of days sorting it out, it was ready to fly. I tried one circuit, but the power was very low, so I just made a low level short flight and landed. We had a replacement engine computer sent out with a lot more fuel mapped, and tried again. This time I climbed well to about 1500 ft above ground, when I had a gearbox oil warning, so landed. On taxying in, the engine stopped suddenly with a seized gearbox. This gave worse problems next time.... (In flight engine failure and collapsed undercarriage...)


N51WF – Southend to Peoria and beyond January 2019.
     The Commander 840 was the same one I had flown back from Florida in November 2005, and had flown intermittently ever since. My most recent experience in it was a trip helping the owner, Henry Selman, to Venice in summer 2018, when we had a total radio failure while in the approach sequence into Venice, caused by a permanent transmit on either radio. The weather was perfect, so no real danger to life and limb; we re-established contact using a hand held radio and relays.
    51WF had been kept outside at Southend, so looked rather the worse for wear. I co-opted Tim Skinner, who is responsible for the Cubs I was involved with in Wyoming, to assist me. Our first problem was to get access to the aircraft which lived on the maintenance side of the airport – eventually I called the tower on the hand held and they sent someone round.
     Our first sector was to Teuge, in Eastern Holland, to have a pressure regulator for the bleed air changed. On the way over, the radios, which had behaved perfectly since the Venice incident, again became stuck on transmit: this time, I knew the escape route – switch off the audio box and regain one radio. By great good fortune, the maintenance people had another audio box in stock, which then performed perfectly. The approach into Teuge was down on the limits for the RNAV let down. We left there early afternoon for Wick for a night stop and refuel. The fault on the bleed pressure remained, the overpressure light appearing intermittently all through, we had established that the new valve had been set at too high a value.
     The arrival at Wick was the next challenge, wind 55 gusting 69 knots, but down the runway, with heavy showers. In fact, the landing was fine, and I took a lot of care taxying. With some difficulty, we taxied direct into a very big ex military hangar, the wind being strong enough to blow the doors shut. As it turned out, this night stop allowed the worst of the winds to pass over night, giving us a reasonable run up to Reykjavik for refuel before heading off the Narsarsuaq: the upper winds had dropped to almost nothing by then.
      On approaching Narsarsuaq, we were given weather which sounded quite reasonable, and I expected to do a visual approach. When we got down below 2500 ft still in the cloud, I thought "this is not what they said"! We broke cloud within limits, and landed. When I went to briefing, they said that it was now below take-off minima: so we had a night stop in rooms in one of the old barracks – the hotel was full. The hangar was good and warm though. The next morning was beautiful and clear with about 4" fresh snow. So on to Sept Isles and then London Ontario, in both places landing with shallow blowing snow with a cross wind – very strange sensation.
      The final sector was to Peoria, and for once included a nice easy visual approach. We had a quick wrap up with Byerley's and then off by car to Indianapolis, Eagle Creek, at 5 the next morning.
      At Eagle Creek, I was to fly another Commander, due to come over the UK soon. A good thing I did, as the pressurisation did not work and the undercarriage needed some adjustment. Otherwise, a lovely example of a Commander. Then it was car to Chicago and home on Norwegian airlines, who offer a sensible price for one way flights, about £2000 less than BA.



March April 2019, Sweden and USA.

     As always, even now, happens, everything bunches up together. Wermlandsflyg, the Swedish survey company had 2 aircraft to be flight tested and taken to Toresby; Mark Evers, at Cambridge had the Commander 980 I had flown in Indianapolis to be ferried back to the UK at much the same time.
     The first aircraft was a 690B (SELZX), which had been at Antwerp for about a year having an engine change and other work done. I was asked to fly it to Teuge in Holland, doing the engine checks on the way and then on to Sweden. I flew down to Elstree and then tube to St Pancras, Eurostar to Brussels, and train to Antwerp. Out to the airfield the next morning, and, after some trouble gained access to the aircraft. Taxied round to the main apron and fuelled it fully, whereupon it started leaking fuel badly, much concern from the fuellers and the fire brigade. By moving the aircraft so it sloped the other way, and draining a bit of fuel out, it stopped leaking, at least long enough for me to get airborne to Teuge. On arrival there, it became rapidly apparent that the aircraft was not going anywhere that day, or weekend, so I leapt on the train to Amsterdam and KLM to Heathrow. Then train to Birmingham to spend the night with a friend there, and home Saturday morning. One failure so far!
     Next job, off to Fairoaks by car on Monday morning to do the first air-test on SEGSS, which had had an engine change and new avionics. All went well with this, so I went off for the night with my old friend Colin Morris, so I awoke the next morning feeling as I so often do after an evening with him – wine etc. I met up with Les Brodie to do the avionics tests on GSS, which we did in the west as the weather cleared. Very nice kit, which all worked well, so we filed a plan and flew up to Toresby, where we had a short night stop, ready for a 0600L commuter to Stockholm, to be greeted by a taxi to Hagsforth – our aircraft had broken down, then into Arlanda from there, with plenty of time for breakfast in the lounge and off to Heathrow, and collect my car from Fairoaks, and into Putney to stay with Lindley. I then went out to Heathrow, leaving my car in the park at T5, expecting to reappear from Norway after ferrying LZX to Sweden, after going to collect the 980.
     So, off to Chicago, flight 1-15 late, so late in O'Hare, 2 hours to clear in there: they have an automated system, but an officer still has to see you, so it achieves little, except there were only 4 officers for about 1000 people. Then a drive in rain and rush hour to Indianapolis, arriving at about 2330 local (0430 UK). We were a party of 6, with myself, and engineer, and Mark, his wife and 2 teenage children. Jacki is a flight attendant on Tui, so is used to this sort of travel, and is a very entertaining travel companion. We flight tested the aircraft on the Friday after arrival, all went well.
     We headed off to Canada on Saturday morning, via Quebec to Goose Bay: with the load we were more restricted than usual on ferry trips. Quebec was cool and had had a lot of snow, mountains of it everywhere. The FBO were very good and took us into the local McDonalds to refuel the teenagers, the glamour of a pilot's life! The off to Goose, where there was even more snow, they had had 15 feet in the latter part of the winter. A good night stop in Trapper's Bar and restaurant with do it yourself barbeque steaks.
    The intention was to route via Narsarsuaq and on to Reykjavik. However, the weather did not look reliable, so, with the reduced fuel load, elected to go via Sondrestrom. However, we could not do Goose direct there without HF radio, so had to go via Frobisher Bay, on Baffin Island, an extra 2 hours on the day. Other than that, the flying went well, except for the popular misconception that the wind blows westerly over the Atlantic... A significant change had happened over the Atlantic in the previous few weeks, with the introduction of a satellite based surveillance system. This removed the 7 decade old system of voice radio position reports every 10º of longitude. There is now effectively a real time radar coverage over the area; we were cleared direct from mid Greenland to the approach fix at Reykjavik. The downside of this part of the journey was that Greenland charge a lot of money to open on Sundays, and we were being charged for both Narsarsuaq and Sondrestrom.
     The original expectation was to fly the aircraft to Bournemouth for its import, and for me to go straight to Holland to collect LZX to Sweden, however, they were still waiting for one fuel tank, so that did not happen. Then we decided to go to Cambridge, via Prestwick for fuel. I therefore had to train to Heathrow to retrieve my car, and drive home, getting back at about 2300, exhausted.
     The final chapter of this saga was going out to Teuge the following week via train and airline – Flybe and Birmingham are now added to my no fly list! This time, LZX was ready, and I had a pleasant flight up to Toresby, a commuter (which worked this time) to Arlanda for a night stop. The following day, I airlined back to Heathrow, taxi to Basingstoke, train to Bournemouth and positioned the Shobdon based Commander 1000 back home.
Saudi Flights, more and less successful

    By way of the maintenance people, I was asked in June 2013 to help moving an American registered Commander from Jeddah to Fairoaks for its annual check. The aircraft was operated as a camera aircraft by a New Zealand Company. As I had no Saudi visa, the local crew, who could not get a European Visa, positioned it to Cairo. There were sundry reported defects, so Fred Gomez and the New Zealand engineer went out ahead to inspect the aircraft. I followed a couple of days later, carrying 2 hydraulic pumps in my bag (I insisted on being met off the BA flight for assistance through customs!).
Fred & John fitted the pumps and we set off for Heraklion, Crete for fuel; the departure from Cairo was stressful as I had never flown that avionics set up before, but it all worked out all right in the end.
    Cleared for the approach at Heraklion, gear down – no green light for the nose! Fred said he though that the previous landing at Cairo had been hard: maybe they really had bent it! Heraklion were not interested in us landing there on a Friday afternoon in June – they had aircraft lined up all the way across Europe for landing on their sole runway. We were instructed to go to Athens: I at that moment had no idea where Athens was or how far it was – a helpful, unknown voice said 175 miles. Off we went, and Athens airport could not have been more helpful giving me the left runway to play on. They even put down a foam carpet. In the event, we landed OK, to the disappointment of the Fire Crews: the bracket holding the indication micro-switch was bent, which Fred adjusted in the Olympic Airways hangar in the middle of the night. The subsequent return to Fairoaks was uneventful.
    After the maintenance had been completed and the season for Saudi survey arrived, I was asked to take the aircraft to Jeddah, being assured that the local agents would take care of crew entry requirements. I duly arrived via Cairo etc in the middle of the day, to be asked if I wanted fuel and what was my next destination. My announcement that the aircraft was remaining at Jeddah caused considerable gloom and despondency: I had no Saudi visa, and there was no-one to meet me, nothing had been done. Immigration marched off with my passport, and I had to remain airside in the private terminal to await the next London flight, sometime about midnight. I was escorted to the gate and given my passport back. In fact that was the flight I had expected to take anyway, so I only missed out on dinner in town. If it all became too difficult, I had thought I might contact a Saudi friend, Bandar for assistance. What I did not know was that his father was Governor of Jeddah, so the immigration officers might have been overruled!
My third encounter with this operation was less successful. The company went into receivership, with Price Waterhouse as receivers. They wanted to get the aircraft out of Saudi, the initial idea being to take it to New Zealand. That was a problem for me as we could not see how I could get a visa to stop in India: I was not a tourist, not airline crew and not on business (with no sponsor); early enquiries did not show any way round the conundrum. Later, it was decided to take the aircraft to Fairoaks. By this time, all their local people had disappeared, so we had little idea what state the aircraft was in or what would happen if I tried to take it away. PWC obtained me a visa this time, and sent me off to see what was the status!
    I arrived on an overnight Emirates flight; I had said I would not fly after such an airline flight, but would at least check the aircraft and get it fuelled and the engines and avionics started. The poor old thing looked very unloved on the apron, covered in dust etc, but the tires and undercarriage legs were up. I fuelled it, called for a GPU and got the engines running. Then all hell broke loose, with people springing out of the bushes demanding money for unpaid bills, much what we had feared might happen. After the dust settled a bit, I was told I must see Captain Hanno. I met up with him, and found that he was a major shareholder in the mapping company, and also well in with the local aviation network. The amounts owing for fuel and parking etc were not too bad, but Hanno had been financing the operation by way of unsecured loans to a total of about $1.5M, more than the aircraft was worth. After some discussion, I concluded that I had gone far enough without much more legal backing, and after discussions with PWC in Auckland, we decided that I should return home; fortunately, all the cheap seats had been sold, so at least I came back in comfort.
    I fear that this aircraft will end up as one of the wrecks one sees in places like the Middle East and Africa, abandoned where they last flew.
    Post script, it did return to service in the middle east with another survey company.
10 days in Retirement, August 2014:

Up to Holmes Chapel for my 6 month medical, then straight to Heathrow for a flight to Jeddah, where I was sent to try to retrieve the New Zealand Commander, as described before. I stayed on for a couple of days to see how things developed, and then went back to Heathrow by Emirates, having left the decision late – only business seats left!
I had planned to drive down the France with Isabel in the Aston, thinking I would either be back in time to go home and change before going to Dover. The case I had not anticipated was to arrive at Heathrow at 7, meet Isabel at the coffee shop and go straight to Dover in the Maser, which I had in London, with just time to make the boat to Calais, We drove on to visit my old friend Peter Boxer to the East of Paris, where we stayed a couple of nights before heading off south towards Nice & Villefranche, with a night stop in Gap. Isabel had rented an apartment there for a week. I stayed a couple of nights and then we went west to have lunch with my Baldwin cousin's family outside St Tropez. From there, I carried on towards home, and Isabel back to Villefranche. Even mid week, the traffic up to Lyon was dreadful, I just made the hotel in ST Etienne before the restaurant shut. I set off early the next morning for Caen, anticipating more traffic, but in complete contrast, I set the cruise control and left it there for about 6 hours, a very easy run, and good crossing to Portsmouth, and late night drive home. Just in case I was bored, I flew from Shobdon to Elstree the following day! Such is retirement!


Silver #1943, 20/3/67, Gold 268 21/6/70, Diamond BGA 16, FAI 927, 21/6/70.

An Early Glider as we had at Charterhouse: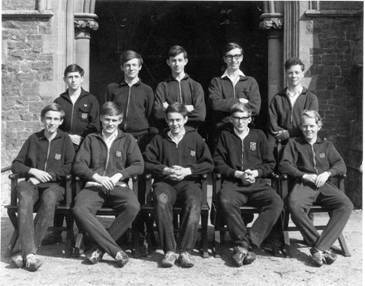 Gliding was my major recreational activity for about 20 years, and I became one of the more experienced pilots around, having had the opportunity to fly in a number of different places, both in the UK and abroad. It is a challenging aviation sport, combining the hand-eye skill of flying the glider to its best with the cerebral challenge of optimising ones ability to make the best of whatever the air might through at one. Decisions are often made on very tenuous evidence on which hang the success of the whole flight.
I started gliding at school in April 1963 with the Combined Cadet Corps on a course at Swanton Morley, Norfolk, and went on second course at Halesland, Somerset, in April 1964, and a 3rd course at Halesland, April 1965. I continued gliding with the Cambridge University Gliding Club, becoming Undergraduate Secretary. Bought a share in a Skylark 3f (Comp number 317) in 1966, gaining a Silver C in 1967. Flew in Zell-am-Zee, Austria in 1967 with partner, Sigfrid Neumann a German ex POW married to a Swede and resident in Cambridgeshire since release from camp. He had flown gliders with the Hitler Youth during the war and continued with the CUGC: he is reputed to have landed his glider at an active military airfield while still a prisoner: he was incarcerated for the night, but sprung from jail by fellow club members! (He died in 2004).
Spent 6 weeks in gliding in Zell after sitting finals (1968), Syndicate changed to Diamant 18 in 1969, gaining Diamond height (5000 metres gain) in 1969 flying a Dart 15R, which we had in Zell that summer in addition to the Diamant which I picked up from the factory, and Diamond Distance and Goal in 1970. Flew in Zell in 1971 and 1972. My visits were for between 3 and 6 weeks: I contrived to change jobs in the summer and extended the time between them to allow a long summer break. After 1972, I flew more with a friend, Justin Wills at various competitions, Enterprise in England and the French Mountain competition at Vinon sur Verdon for 2 years and then at the Spanish Nationals in Mora del Toledo (due to weather, the latter Comp was written off: 4000 miles driving for nothing!).
After the mid 1980's, the amount of gliding I did decreased and I have only done a few flights since 1990. Pressure of family life and my work being on small airfields removed the pleasure of being at a gliding field. At the time, I regarded gliding as being "on hold", rather than finished.
My best flights were a 590km distance in the French Alps (taking over 9 hours!) and a climb to 31500 feet asl from Shobdon. The Austrian Alps provided me with some of the best flying, but a flight from Vareze (Calcinate del Pesce) in the Italian Alpine foothills north of Milan, takes a lot of beating for sheer beauty: I ended up at 17500 feet over the Matterhorn on a completely clear Alpine afternoon in June, followed by a beat up of the top of the Monte Rosa before descending into what I now know was typical Milan basin murk.

in 2014, I bought a share in a Duo Discus with my old partner in the Diamant, Phil King and his wife. This is one of the modern, relatively high performance 2 seaters with a retrieve motor so one should never need to land out again (thereby hangs a tail – I ran it out of petrol during Competition Enterprise in Yorkshire in 2015).


Cutting from Express and Star, Monday March 20 1967:
(DH P36-04)


  Under ideal weather conditions glider pilots were able to produce excellent performances at the Midland Gliding Club, Longmynd, Church Stretton, over the week end.
  Fourteen pilots were able to climb over 12,000 feet, one of them, Mr. Ronald Rutherford, of Cheshire, reaching 18,000 feet.
  With this performance Mr Rutherford will, subject to ratification by the British Gliding Association, receive a diamond award for height.        
  Tony Maitland, of Wolverhampton had a near miss with 17,450.
(19 March 1967).



Young men, fast cars and flying from the Mynd
15.8.09  Rhoda Partridge (The Midland Gliding Club 75th anniversary)

All my favourite varieties of treats! But which, as I entered my ninetieth year, I was unlikely to achieve.

An invitation from the Midland Gliding club. On 15.8.09 they were celebrating the 75th anniversary of opening the club, would like me to come. Hum. Drive up on my own, cope with a lot of people I don't know, unlikely to get a flight. Then down the dreadful Asterton hill and 40 miles home. I accepted.

Anthony Maitland, (60 and a gliding friend since he was at school) phoned and said "Rhoda, shall I come and collect you for the Mynd "do"?"
 I said, " But I don't want to stay for the dinner."
  " That's fine. I'll bring you back whenever you say."

He phoned the day before the "do", he would pick me up at 11 and he would be driving his new Maserati. (he said it with a special soft emphasis that meant he was enchanted to have a Maserati, and no wonder).

I heard the deep roar and there it was on the yard. Silver, huge (compared with the cars I drive) and looking exactly like a very dangerous shark. Anthony, grinning like a schoolboy, standing proudly beside it. I'd got the fast car and a young (by my antique standards) man.

Anthony is a magnificent driver, razor reactions, fantastic speed, swooshes and swirls and sudden stops that can cause whiplash. He knows I admire his driving and he was eager to give me the drive of my life along the narrow twisty roads to the Mynd. He was indeed superb, but the Maserati is a hard, sporty ride. After ten miles, I had to beg for mercy. I felt as though my head was coming off. Anthony was very good and came down (with regret) from bullet to tennis ball. When we came to Asterton hill we got nearly to the top and there were two cars coming down and he had to reverse almost to the bottom with a car behind him. There are no passing places big enough to take a large silver shark (plus the following car) and to the left is a cliff-like drop to the valley below with nothing to stop you rolling over and over into a field 300 feet down. He didn't like it but he did it beautifully.

The club was so very familiar. I'd flown there for some twenty years. Now I was back and was astonished that people remembered me. It did my ancient ego a power of good. So many people came to talk to me. We had all aged, but the club had given us name cards to stick on with the name in large thick letters for failing eyes. The socially correct way to cope was to try and get a glimpse of the name without its owner spotting you doing it  "Oh Jim! What a delight to see you. I'll never forget when you came to retrieve me from that field near Banbury." You hadn't recognised him but had peeked at the name badge. Bald and two stone heavier. And it WAS a delight to see them. They recognised me because I was one of the very few women who had flown with them and I'd written a lot for Sailplane and Gliding (and also because, although very elderly, I had retained my hair and not gained two stone). There were so many Rons and Daves and Bobs and Johns and Keiths and Bills: they were so warm and friendly to me and I had to talk and talk and talk and I'm not used to talking so much any more and started to feel exhausted. We had lunch (still talking and nearly choking from time to time) and then Anthony came up to me and said "I've arranged for you to have a flight in the two-seater in about half an hour. I think you'd better have a quiet time in the car." What an ANGEL!  I sat, crunched up in my sporty black leather seat, and slept like a baby.

I'd considered the difficulties of climbing into a glider and I wasn't sure that I'd be able to do it and if I did manage  to climb in, how was I going to climb out?  Anthony drove me over to the launch point (in THE Maserati). Strong south west wind, gusting to 20 knots. Cloud base over the Mynd only about 1200feet. Not very good conditions but some gliders were scratching about and finding weak lift.

My glider (a K23 with the  pilot, Bob Williams, who was going to fly me, strapped into the back seat) landed and was pushed to the launch point.
" What do you weigh, Rhoda?" " About ten stone." " We'll need ballast" Someone went to fetch the lead. By then three men had decided that it was up to them to get me properly strapped in and ready to fly. I'd told them of my anxieties and they were reassuring, but determined. First they got me into my parachute. Weight twelve pounds. Then they decided that I needed a different seat back in order to reach the rudder pedals. That was fetched and installed. Then they looked at me and said  "Right, in you get." Nothing to hold on to. Carrying an extra twelve pounds. Ninety next year. Arthritic, stiff. But they were so encouraging that I had to try. I almost managed it but one of my parachute straps got hooked up on something and I couldn't let my bottom sink onto the seat. The three eager men became very active. " Lift your bottom Rhoda."  Hands inserted themselves under me and one of the men said " Don't worry Rhoda, he's a doctor" (He said it completely seriously, to reassure me). At one moment they told me to climb out again, with a twelve pound parachute. It took a long time and I got rather bruised, then I had to climb back in again.

Finally I was in, safely secured, ready to go. They decided that the wind had gone round to the south and that they would have to move the winch and the launch point. It would take at least half an hour. "You'd better stay in, Rhoda." They pushed me across the grass to the new launch point. I began to get dreadful anxieties. Not fear of the flight, but terror that I might have to go to the loo which would mean being got out of the cockpit, unflown, after all they had been through. Fortunately it didn't happen and after a long wait the cable was brought to the glider, the correct checks were made and we were ready to go. The cable was attached, the pilot asked the man holding the wingtip "All clear above and behind?" The man affirmed "All clear above and behind". The pilot said "Take up slack"  The wing-man signalled the radio man who radioed the winch. The cable tightened. As the glider started to move, the pilot called "all out" and the winch gave full power.

I'd done heavens knows how many winch launches and had been excited and energised by them. Once the glider is airborne you had to keep the angle flat until you got to 100 feet and then you hauled back on the stick and she'd shoot towards the sky. Too much angle and you can overstress the glider or break the cable, too little and you won't get a lot of height. The judgement is delightful and to gain considerable height makes one feel triumphant.

Whew! I was told later that, since my day, the new winches had double the power and the club employs professional winch men. ( Club members used to drive winches and one dreadful Saturday morning I was sent up to do it and got my knickers in a terrible twist, but no accidents thank heavens) But THIS winch launch! No sooner had the glider started moving than the pilot hauled back on the stick and we shot into the sky like a bullet. There was a lot of noise and wind and shaking. To calm myself I looked to the right, and there it was. The most peerless view I know, the Mynd at its best; sun dappled summer landscape, stretching for miles and miles and miles.

The rocketing and shaking eased and the pilot hung on, to gain the last few feet, the glider stopped, the cable released, the glider dropped its nose and my tummy dropped with it. We were almost at cloud base and I could see nearly as far as Cader Idris to the West and, clearly, the Malvern hills to the East. It was all so blissfully familiar; nosing about to see where the air rose and, when finding it, pushing down a wing and curling tightly round it to stay in the thermal. It wasn't much of a day for soaring, we did gain a few hundred feet and made the flight a little longer. There had been times in the past, when flying solo in one of my brilliant little gliders, I'd gained ten thousand feet or more in lee wave and stayed up for hours, but just to be there after fifteen years! The beauty of it! The freedom!

"I'm afraid we'll have to go in now, we need plenty of height in this wind" I didn't mind, I'd felt the glory of flight that had been a love affair for twenty seven years  (my longest love affair). The landing was the final delight. Along the ridge, turn into the hill, flying fast and collected, final turn over the gully, turbulence and then the gentle, definite touch down and the short run before she laid her port wingtip onto the grass.

I thanked Bob Williams, breathless with delight, opened the canopy, undid my parachute and, without help, climbed happily out. Kind helpers so pleased that I loved it so much.

It doesn't sound like such a big deal. A short flight from the Mynd on a blustery day. But, for the middle part of my life, from forty one to about sixty eight, gliding had been the central passion of my life. It had given me self confidence, it had shown me such splendours of weather and landscape, world wide, it had introduced me to wonderful people and it had chosen Presteigne (where I still live so happily) on a wave flight when Presteigne, seen from 11.000 feet, had been framed in a slot in the cloud, the little town bathed in sunlight, with dark shadow all around it.

 I'd been reminded of exactly why I had loved gliding so much. The memory of flying over that wonderful view in dappled summer sunlight will stay with me for the rest of my life.    



     In 2012, I started to find my way back into gliding, and was invited to join a friend, John Bally, to fly in Namibia at the end of November. John is in the enviable position of looking after 2 gliders on behalf of a Saudi prince. The gliders were an EB28 2 seater and an EB29 single seater. They are the best in their respective class in the world. Namibia in November-January is arguably the best place in the world for gliding, with reliable good weather and sometimes spectacular weather. John was to be there from mid November until just before Christmas.
     There are 3 sites operating in Namibia at this time of year, and we were based at the smallest. Kiripotib is a farm owned by a Namibian of German extraction who has diversified into having a gliding airfield on the farm. It hosts a select group of about 15 of gliders, all self launching, about 70 miles SE of Windhoek. Accommodation is in a mix of rooms in a single building and separate chalets. We all ate as a group; the food was not for vegetarians, consisting mainly of locally shot game. Being a relatively small number of pilots and hangers on, one was able to at least know most by sight, and many to talk to. There was a good mix of nations there: Germans, Italians, Brits, Poles and Slovenians, and of course one Saudi.
     The flying was a complete eye-opener: last time I had flown serious cross country pre-dated the use of GPS. Now the gliders carry a complete moving map nav display with traffic shown, and current flight statistics. The EB28 2 seater in which I flew with John has a performance some 40% better than anything I used to fly. The performance coupled with the conditions meant that a moderate day was good for 800km, a good day 1000km and a really good day 1300km, all closed circuits. On the good days, cloud bases allowed cruising at altitudes in the mid teens, giving high speeds. Averages of 150 kph are not unusual; much higher speeds are possible when the convergence zones between the maritime desert air to west and the inland air over the western mountains further inland. The other new experience was flying a self launching glider: such a machine opens up areas previously unusable in a pure glider. After take-off and climb to a suitable height, the engine is retracted and the flight continues as with any other glider. When one gets low, one treats the flight as with a pure glider in case the engine will not start (not unknown!) and positions towards a landing sight, which in Namibia might only be a dry pan or a road. We did not have to use the engine, but most others did. Flights are uploaded from the nav system to a web site which shows all the flights entered in the world. On 2 days we were #3 in the world!
     We did not find the convergence while I was there, but we had a spectacular flight over the famous Sussus Vlei sand dunes, and another interesting flight well into Botswana for a total distance of just over 1000km. The border is very obvious, a straight line north & south as far as the eye can see, along the 20E longitude. Bandar arrived after I had been there for a few days and we then usually flew loosely in touch with him, and often with another English EB28 out there for the season, flown by Robin May, who had a stream of English pilots visiting, changing each week.
     We had a rest day and drove down to Pokweni, the bigger of the other two sites. It was not as attractive as Kiripotib; being on a pan, it was much hotter, although easier to operate from. One advantage it has is to be a bit further from the Windhoek controlled airspace to the north of Kiripotib.
     There are direct flights from Frankfurt to Windhoek, but from the UK one either has to get to Frankfurt or go London-Johannesburg. I opted for the latter as I was able to use some of my Credit Card points, amassed over years of Control Techniques expenses. This routed me by Virgin airlines, who I had sworn not to use after they weighed my cabin bags in Miami and made me check the bag in -  they have at this time a ridiculously low limit of 6kgs for cabin bags. However, I could not complain as I was not paying! My impression of Namibia, albeit very limited, was that it is a nice place and looks well run. It has a low government debt, and seems to have learnt from the disastrous state of Zimbabwe not to pursue too aggressive a policy of land distribution. The Government has first refusal on any land being sold, when it is offered to the local African population. Where farms change hands like this, the more enlightened neighbouring (white) farmers try to assist the incomers, who often have little or no knowledge of farming on the scale usual in the arid areas of Namibia.
     Three weeks later, I had another new, very different, experience – New Zealand.


   In about 1988, an old friend of mine, Justin Wills and his wife Gillian, made a life changing move from central London to a sheep station on the South Island of New Zealand, about 3 hours drive SW from Christchurch, not far from the well known gliding site of Omarama. I had met Justin on one of my gliding trips to Austria, and we flew in a number of competitions together; Justin took it all much more seriously than I, and has become one of the top pilots in the world. They had been on at me to visit New Zealand for many years and so finding myself with the time, I decided to go immediately after Christmas 2012, and plucked up courage to book comfortable airline seats.
    They lived at Irishman Creek, an historic homestead set in about 30000 acres of sheep land. A cousin of Justin's father married one Bill Hamilton, a self taught, brilliant engineer who set the place up with amongst other innovations with its own hydro electric plant still producing 17.5 KW from the 90 year old turbine, albeit driving a more modern alternator in place of the dc generator originally used. The setting is spectacular, with views of the mountains from the house, and of Mount Cook from the property.
    We had a mixed couple of weeks. The gliding weather was not all good and so we spent time repairing the irrigation system, damaged by careless mowing, a couple of days tourism, and visit to a DH Moth rebuilder whose house magazine in a recent edition had a picture of the Moth Minor in which I have a share. Colin Smith of Croydon Aviation is one of the great experts on pre war DH aircraft, and was even building a new Comet racer.
    We had a couple of days gliding, the first on New Year's Eve with a wave flight to 19500 ft behind Mount Cook. The second day was better: the idea was to fly to another site to the North, Lake Station, stop the night there and fly back the following day. The plan did not quite work out. The day had a much better wave than expected, but with extremely strong winds at altitude (100 kts). We were ready to fly for Lake Station when we were told to hold by the controller for the Emirates Sydney flight to pass, running late. So we climbed higher to 25600ft, at which height we succeeded to making a ground speed to 39 kts backwards (and 190 kts the other way). A very fast run to Lake Station where we found the strip to be unmanned, covered with sheep and with a 40 kt wind off the runway direction, so we climbed back up and set course for Blenheim, to the North east about 100km. At Blenheim we had more than enough height to go to the North Island, but felt that it was not worth it: Gillian would kill us because of the hassle of getting back. The following day, the forecast wind was still 70 kts against us so we decided to stay up there and await Gillian and the trailer, and to drop me at Christchurch on the way back.
    Blenheim is the centre of one of the main wine growing areas of New Zealand, so we ate and drank well. We stayed a couple of nights with friends of Justin and Gillian, Robert and Barbara Stewart, whose local house is in the sound that leads to the old port of Picton. Their house is in fact on the mainland, but reachable only by water. Robert has a RIB for transport into the town, and a long distance ocean cruiser moored on his dock. Robert has classic cars and races a Jaguar C Type replica. His son-in-law, Richard McGowan, an architect in Christchurch owned a DBS V8 very similar to mine.
    We set off promptly for Christchurch, via the airfield at Blenheim to derig the glider, then down to meet Richard with his Aston to take me into the airport. Then the rigours of the long trip home, which for reasons unknown the system had lengthened by parking me in Bangkok from 0100 to 0930. By the time I got home, I had been on the road for 52 hours.
    I went out again in 2015 for a repeat performance, but without the trip to the north, but with more spectacular wave flying, particular some very fast runs at medium altitude. Part of the reason for the visit was that the Wills's were selling Irishman so I wanted to have a last experience of the place.

    In August 2015, I took a varied trip to the Americas and was away for the longest period since Miami in 1975. I went to Jamaica for one of my regular research visits, a weekend in St Elizabeth, 6 days in the archives and a weekend in the Facey's farm in St Ann. I then went on to Colorado to join John Bally gliding from Salida; Bandar Alfaisal joined us after a few days.
    The airfield at Salida proved to be very restrictive, particularly for the 2 seater EB28 due to the altitude and temperature, so that I only flew on 2 days of the 12 I was there. We found other tings to do: an outdoor concert by Mumford and sons with some 15-20000 others: we probably were slightly high on the passive smoking. Bandar, urged on my John had the idea to buy a pair of modified Cubs to use on the expeditions when not flying the gliders so we drove firstly to Wyoming to see one manufacturer, and later we flew to San Francisco in Bandar's Gulfstream for the night and then up to Washington State to visit another manufacturer.
    I was relieved by my ability still to cope with the altitude: Salida at 7500 ft, and our accommodation at 9600 ft. After 10 days or so, I did not notice the effects at the top of the passes at 11300 ft. On having my 6 month medical soon after my return, my haemoglobin level was measurably higher than it normally was.
    I had done a similar trip in 2013, though slightly shorter, but again via Miami to the southern Rockies, starting in Alamogordo.


    I bought this aircraft with Bob Jones at Welshpool; after Bob's death, Dave Edwards from Shobdon bought Bob's share and described the history of GAFPN:

    By 1936 De Havilland could see the writing on the wall for biplanes. Most of the competition were producing monoplanes, and indeed the RAF were introducing the Hurricane and Spitfire. So Sir Geoffrey instructed his young team of designers to come up with a modern training machine to provide ab initio flight experience for budding fighter pilots.
    They came up with the sleek and beautiful from any angle DH 94 Moth Minor.
The prototype first flew in 1937, but on a spinning exercise with Geoffrey junior and John Cunningham on board the aircraft refused to come out of a spin, the pilots elected to bale out, and the prototype ended up as a pile of wreckage.
Amazingly, presumably because it crashed near Hatfield, the bits were gathered up and rebuilt, re numbered and sold to Australia. Last I heard of it, it is about to be rebuilt, yet again, in New Zealand, in the Bay of Plenty. The spinning incident delayed production until 1939, during which year nearly 100 DH 94s were built. The aircraft proved popular with flying clubs, whose members appreciated a modern looking aeroplane with good performance and a reasonable price of £575.
    With the outbreak of war in September '39, all unfinished airframes, jigs and tooling were sent to De Havilland Australia, at Bankstown Airfield, where a further 40 were built.
    I first came across G-AFPN s/n 94016 in 2008, when it flew into Shobdon for it's annual from Welshpool. It was owned and operated by Bob Jones and Tony Maitland. Being instantly attracted to this lovely machine I had to find out more about it and what an interesting story it had to tell.
    Built in May of '39, it's first owner was Leonard Halcomb, he kept it at Firbeck Hall Country Club, on the attached airfield built under the direction of Capt. Tom Campbell- Black, but by February '40 it was taken on charge by the RAF, and given the s/n X9297.
    From 20 MU Aston Down it was issued to the Air Gunnery School at RAF Stormy Down near Porthcawl, then to it's home for the rest of the war, No. 1 Empire Air Armament School at RAF Manby. It's many duties there included air experience flights, communications hack and training. It was also given to John "Cats Eyes" Cunningham, for him to fly around the night fighter bases during the day, to boost moral.
    After a fairly hectic war 'PN must have been looking forward to a more peaceful time, but not a bit of it. She was totally rebuilt and in 1951 sold to Don Robertson. Don was a pioneer of aviation in Alaska during the late 1920s, where, flying for his uncles flight company, he opened up routes to small settlements, to improve the lot of prospectors and trappers alike. Eventually taking up his countries call to bear arms at the start of the war, he joined the Royal Navy as a test pilot, under Eric "Winkle" Brown, giving exemplary service throughout the war.
    Don was a member of the Royal Aero Club, and raced 'PN as "Race 20", for ten years, winning the 1953 Grosvenor Challenge Trophy at Southend, where he came third the next day in the Kings Cup. All this proved a bit much for 'PN, as on the way home the engine lost oil pressure and Don was forced to land at Gravesend which was rapidly becoming a housing estate, thus becoming the last light aircraft to ever use that airfield.
    For more about Don, the Moth and several other machines, read his excellent book, "Those Magnificent Flying Machines: A Pilots Autobiography".
    By 1976 'PN was living in the Strathallan Aircraft Museum, owned by Sir William Roberts, where she ventured into the air for various displays. Sold from there in 1986, she passed through several owners to end up at Welshpool.
    Following the untimely demise of Bob Jones, I approached Tony Maitland in 2012, to see if I could acquire Bob's share of the Moth, and he agreed I could. So now I am the proud part owner of a rare aircraft, 'PN is the only airworthy Moth Minor in the northern hemisphere, there are two in Australia and one in New Zealand.
    She is a delight to fly, 100 mph cruise at 2,200 rpm on 90hp, is the sort of performance you expect from much younger machines, not bad for an aeroplane that is eighty years old next year.
    She is rubbish to land in a crosswind on a tarmac runway, there are brakes but they are the original De Havilland ones, so long may we remain ground loop free, on the grass at Shobdon!



    In 2016, a friend of mine, John Bally, involved me in a project on behalf of a Saudi friend to build 2 bush aircraft, derived from the Piper Cub. The selected design was a kit produced in Douglas, Wyoming; whilst officially a home built, the American system allows for the owner to have an assistant. In our case, this was a small company in Casper, about 40 miles west of Douglas, pretty much in the centre of the state.
   The kit comprised of the main structure ready welded and assembled. The builder is responsible for the fabric covering, control runs, electrics, fuel plumbing and engine installation. In our case, an experimental conversion of a turbocharged Subaru diesel car engine was selected.
    John and I took turns going out to work on the airframes: we completed the fabric covering in the first 9 months or so. There was a delay in getting the engines, and a further delay in installing and cowling them. By autumn 2018, one aircraft was ready for flight. I was in the US after a ferry flight, and so went over to Casper to give it a go. After a few low hops, I got airborne but there was a major lack of power. I waited about a week for a remapped computer to arrive: this allowed much more power. I was then able to climb to about 1500 agl, when I had a gearbox oil warning, so descended to land: on slowing up outside the hangar, the engine stopped abruptly: the gearbox had seized.
    A new gearbox was sent out and filled with a different oil. On this occasion, Tim, who had lead the engine project was with me. We got the new box installed, and tried a flight: a loud bang at about 500 ft lead to an immediate landing ahead. A clip had failed and one of the pressurised inlet hoses had blown off.
    The next flight went well to about 800 ft, when the engine stopped stone dead, seized again. I had had trouble flaring the Cub on landing, needing  bursts of power to get the tail down. With a dead engine, the aircraft came down very steeply: I tried to get onto the runway, but did not have enough height, so elected to land diagonally across the runway -  a bush aircraft with big tyres, so no problem! However, on pulling back to flare, the aircraft failed to do so and hit very hard, the left main undercarriage collapsed and we slid across the grass to a halt. The damage was not very great, and we were unhurt, although rather chagrined.
    It transpired that other cubs like this one had also had engine failures, and none had pulled off a successful forced landing. We looked a number of alternative routes, but our patron was not inclined to continue what would be a further development programme, so at March 2020, the project is stopped.
     I very much enjoyed my time in Wyoming. Except for around Yellowstone Park, the state is empty: it is the same area as British Mainland, but with a population of just over ½ a million as opposed to nearly 60 million in Britain. The terrain varies from mountains in the west and south to relatively flat open range in the north and east. It has a fierce continental climate and is technically a high desert, with an annual rainfall of less than 10", and temperatures varying between -20C in winter to +40C in summer. 




From the time I left school, I have always driven a high annual mileage  around Britain, with many European trips, mostly towing glider trailers (about 35 ft long). My driving career has covered some of the best times for driving, although the national 70 limit came in early in my time. It was not however particularly strongly enforced before the days of speed cameras. I was lucky enough to be able to have had a couple of interesting, high performance cars when the roads were good enough but empty enough to be able to use their performance. My early foreign trips were to Europe without speed limits although usually with the glider on the back.

The first car I had for my own use was a BMW Isetta - a "Bubble Car" - one of two bought by my uncle Peter Waddell during the Suez crisis to take advantage of their low fuel consumption when there was a threat of petrol rationing. It was a 4 wheel car, but with a very narrow rear track. To get in the car, the whole front was hinged, with the steering column on a pair of universal joints. It would do about 55 mph, powered by a single cylinder engine.

When I left school, I had the use of my mother's Morris 1000, now surplus to requirements. I fitted twin carburettors to this car, and a tow bar. A friend and I drove to the South of France in this car with his boat in tow. The 1000 was followed by a Sunbeam Rapier, which I had in my second year at Cambridge (I kept it at the gliding club as we were not usually allowed cars there, although as secretary of the club in my last year, I was given permission to have one). The Rapier was a slightly warmed up family mid size saloon, and had sporting pretensions. It was fun to drive and seemed at the time to go well. My first serious car was a 1960 Jaguar XK150S saloon, which I bought in the Easter Vacation 1968 (for £450). I picked it up in South London and succeeded in running out of petrol on the Edgware road on the way home! This XK was the immediate predecessor of the "E type", and had a similar very high performance, reaching 60 in some 6.5 seconds and a top speed of about 135-140.

I had a lot of fun in the XK: I had it at a time when I was exploring the freedom of my own time and a powerful car. It also had a number of taxing mechanical problems around the place! To everyone's horror, I had the cylinder head off to replace a damaged piston in the 4 weeks before my finals at Cambridge: I was booked to go to Austria with the glider as soon as the exams finished and so I had to do it then! I had a number of memorable trips in it: 3 trips to Zell-am-Zee, Austria, in 1968 going on to Vienna and returning to Zell with very low oil pressure caused by a broken spilt pin stuck in the relief valve and a broken oil pump, which I repaired in the Gliding Club carpark with the help of a local welder.
Another trip was one to join the family in Cassis, South of France, in 1969. I took a girl friend, Anna Jane Stewart, with me and set off from the Channel, flat out for Cassis, reaching there the same afternoon: my Uncle Pete could not understand why I had not taken the maximum time; AJ was a very beautiful girl! (and a very good looking woman in 2017). We returned via my old friends, the de Richemont's chateau near Limoges, overstaying our time, and missing the boat in Dieppe. I found that there was one from Calais(?) which was just possible: I had to change money in the casino and get fuel. We did 98 miles in 80 minutes in the middle of the night on ordinary roads. Long before speed cameras! As usual, the car had minor problems: a broken spring, which I changed for one flown out to Marseilles in the Roche Blanches car park.

From there, passing through Le Mans, I could not resist doing 135 mph down the Mulsanne straight of the race track, parts of which are public roads for most of the year. The trip finished with a midnight drive from Newhaven to Boulogne to try to catch a ferry: we did, by 5 minutes having done 98 miles in 80 minutes on ordinary roads.
Yet another memorable drive was returning from Zell in 1970 with the glider on the back: the engine blew a hole in a piston on the autobahn, half way between Cologne and Frankfurt at 5am. Fortunately, some other English glider pilots from Zell came along and towed me to the next service area and gave me a lift back home: it took about 4 days to tow the car and trailer separately back to England with an old diesel van.
In about 1969, I built up a new engine for the XK with cleaned up heads and inlets, balanced crank and lightened flywheel, bored out to 3.9L with D type cams. This was a significant improvement on the standard. I carried out all the work myself except for that requiring machine tools. I have followed the same principle on all cars since then, including the Astons and the Scimitar.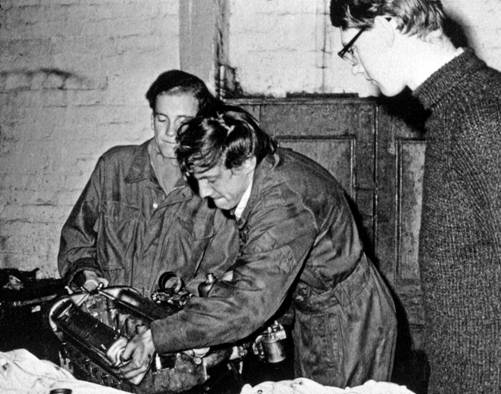 The restored XK150 in 2013 at the Midland Gliding Club, Long Mynd



The XK was replaced in September 1970 by an Aston Martin DB4, which I bought (£1050) from Richard Williams, then running a specialist maintenance and preparation service from premises under a railway arch in Brixton (he has since moved to Cobham in Surrey). During the next couple of years I rebuilt the engine and upgraded it from 3.7L 2 carburettor to 4 Litre with 3 SU carbs and Vantage cams, cleaned up head and valves and rebuilt body and revised overdrive ratio. By luck, it had a close ratio gearbox: 50 in 1st, 70 in 2nd, 95 in 3rd etc. It became a very quick road car with lovely handling, a much better car than the XK, which I kept (never got around to selling) and last drove in early 1972. An indication of the Aston's performance was reaching 148 mph before running out of road - it would have made the 150.
The Aston proved more reliable than the XK, perhaps because my skills had improved. I made a number of European trips in it, 2 to Austria and one to a competition in the French Alps. An example of its performance even with a glider behind was driving back from Zell overnight to the Channel in just over 12 hours for 750 miles. Another fast trip was my parents house in Oaken to Cambridge, 126 miles in 95 minutes (80 mph/128 kph) with only about 30 miles of dual carriageway: a fast car and roads which were much emptier and no speed cameras! Over 6 years I did about 120000 miles in this car, and courted Alice in it (who asked half way back from London what it was, so she was not that impressed). On our return from honeymoon in 1976, we went to Cardiff to collect some prize won by a Californian relative of Alice's. Returning late night, doing about 90mph, I was dazzled by headlights, drove round to the left of them only to find that they were from a car in a layby on my side of the road by which time it was too late to change direction: the car was damaged beyond economic repair. Not frightening, just very sad. This was followed by the most unwise thing I have probably done (in hindsight): I was offered another DB4 for £1500, with a valuation of £350 on the salvage on my own. I thought I was a newly married man and should have a sensible car and bought an Austin Maxi for the same money, which I scrapped 5 years later due to rust; the Maxi was an early 5 door hatchback, with a good concept, very poorly executed.

For those who may not know, a good DB4 in 2015 will go for about £250,000, and the DB4GT I looked at first in 1970 for £1250 (and did not buy as it had no rear seats and was too short to tow glider trailers!) would be worth much more that that, nearer a million. My old car, 116 DLC, became a donor car when a number of factory sanctioned DB4GT Zagatos were produced by Richard Williams in about 1991; it was DB4/874/R and became one of the 4 "sanction II" DB4GT/0197 and in 2005 was owned by MR Oliver, but has since left the AMOC register, maybe for Austria. How I lost my first and only million!

The Maxi was followed in about 1981 by a company Ford Escort and then a Rover 2200TC, a comfortable car with a little performance, eventually scrapped with rust and mechanical problems. I then (following my father's footsteps of a decade or more earlier) bought a Reliant Scimitar for £500 with an engine with run out bearings.

The Scimitar was the first of the fast estate cars, with a fibreglass body and Ford V6 engine. Mine had been retrofitted with the later 2.8L engine. I had this engine out a number of times during my ownership of the car - 13 years. I modified it with a faster cam and 5 speed gearbox. When in a good mood, it was a nice car to drive, with adequate performance and handling. With its estate body, it was a practical car for my lifestyle. Eventually, it was becoming very tatty and I had had it too long to summon the enthusiasm to restore it and so sold it. I also still had the XK150S awaiting restoration (which finally took to the road again in 2013 after 41 years).

The Scimitar was replaced first by an Citroen Saxo VTS, a complete change of style from the Scimitar, being a modern small hot hatchback; it was fun to drive and very economical. This in turn was replaced by a Seat Leon Cupra R, a very fast medium size 5 door saloon, capable of 145 mph. It was the fastest car I had owned since the DB4, and by far the quickest point to point on English roads up to then. A lovely car to drive.

For my 60th birthday to myself, I bought my first car as a toy, all preceding models having to serve as everyday transport. I now have a 1971 Aston Martin DBSV8, which I acquired with a non running engine. 6 months later it was on the road with a rebuilt engine (by myself as always). After a summer of driving it, I decided I was not yet old enough for an automatic gearbox and therefore fitted a 5 speed manual box in place of the old auto. This revealed some shortcomings in the mechanical fuel injection system, which took me many months to sort out: as usual having to learn about the system as no one else seemed to know much.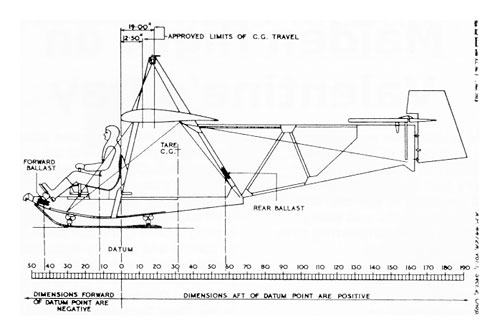 1961 DB4, Troyes, France            1971 DBSV8, Lower Dolwilkin Farm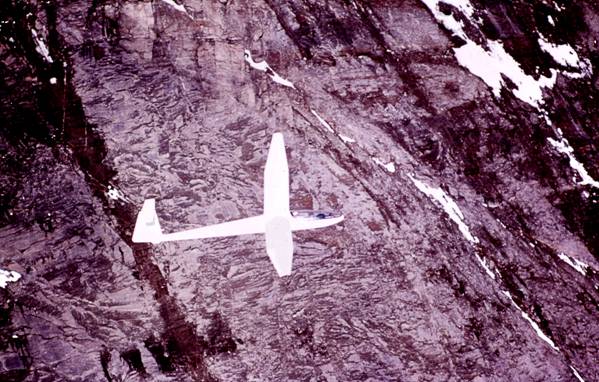 This what became of  my DB4, a Sanction II Zagato.


In early 2009, I was on our annual training visit to the US with time to spare, which the 4 of us used trying to persuade the others to buy unsuitable cars: I was the sucker who bought one. I acquired a 5 year old Maserati 4200 coupe with 28500 miles on it for £15000. This is for a car which cost £60,000 when new, and the current version of which cost about £75000. The effect of the recession then hitting Britain!
I had always had a feeling for the idea of a Maserati from prep school days and the magnificent 250F GP cars of the day.
This car is now the fastest I have driven, being tested to 60 mph in 4.5 seconds and a maximum of 177 mph. I have had the engine remapped, improving the general engine response and, reputedly, increasing the power by about 10%, and an aftermarket exhaust (fitted because of the very high cost of the factory system) supposedly giving another 18 bhp,  making the probably power output somewhere in the region of 430; - it must now be good for 180 mph! At 150, there is still a lot of power to spare, with still relatively fierce acceleration available; where I have driven that car at 150 is not to be revealed!

The XK's 2nd Life


When I bought the DB4, I never got around to selling the XK, simply parking it up in the corner of the chicken run at the Dower House, where it rested under polythene for several years. It was pretty rusty when I last used it in early 1973, and deteriorated further. About 1978, I moved it under cover, where it remained, firstly at the Dower House, then at the Gables (with the engine removed at Shobdon on the way past) and finally at Dolwilkin. I had the vague intention of repairing/restoring it myself, and made a couple of false starts, removing the body on the second attempt. In 2011, I happened to see a similar car advertised for a huge amount of money; I realised that my car ought to done properly and that I was not capable to do that quality work. So, via a friend, Stephen Barratt, shipped the car over to Leaping Cats near Nuneaton for a body rebuild. They repaired & straightened the chassis (slightly bent in an incident in about 1969) and then rebuilt my car's body on that chassis. They then put my body on a spare chassis for painting.
I then took the chassis home and fitted it out mechanically and installed and ran the engine, before returning the complete running chassis back to Leaping Cats for them to refit the body. When this had been done, I took the car home again and installed all the electrics, body fittings and interior.
Once the engine had a few miles under its belt, I started to sort the setup out, remembering the blown piston in 1970. With the availability of modern instrumentation it became evident that the carburettor needles I had used after removing the aircleaner in the 1960's were on the lean limit at mid range, probably contributing to the piston failure. Once I had reset the mixtures and ignition, the engine ran very well.



In 2010, I succumbed to the children and bought a 1930 Austin 7 Cambridge Special to use as a VSCC trials car. True to form, I had to strip it and rebuild it to make it competitive. As we bought the car, it did not have the performance to compete in the specials class of the VSCC hill trials, so I had the engine extensively modified by a local engineer who had made a speciality of Austin 7 engines. The engine was bored and fitted with slim "racing" pistons made by Dave Flake himself, the biggest valves possible, forged crank and a trials cam; unfortunately Dave died as he finished the engine, so I never had the details of what cam was fitted. I bought the car with a 4 speed gearbox, but refitted an original 3 speed unit in order to qualify for our local trial, the Welsh. A subsequent minor shunt necessitated slightly reconfiguring the rear end, and a lower axle ratio much improved the trials ability. Oliver has driven quite successfully in the trials, me less so.
I now have a pile of bits which will make up 2 1920's Chryslers, one a complete though rusty 1928 75, the other to become a 60 series 1927 trials special.



Australia 2016 – Great Ocean Road – 1922 Ballot

I went out with Douglas Blain to go to the Motoclassica car show in Melbourne in October 2016, then on to meet Justin & Gillian Wills in Sydney to visit Brad Edwards to the north of Sydney to glide. I then returned to Hobart, Tasmania, to see Douglas's new hotel and stay at his existing country farm hotel. Then back to Melbourne for the Melbourne Cup race. The climax of the trip was the following:

The plan:
MEMORANDUM No 3  *  RUNNING SHEET AND PLANS
TO:   Douglas Blain, Tim & Jenny Jackson-Stops, Paul Cooke, Antony Maitland, Phillip & Susan Schudmak, Allison & Roger Cameron, Rowan Swaney, Alistair McArthur, Rosalind Stansmore, Louis Santin, John Lenton, Adam & Janne Kempton
FROM:       Alistair McArthur
            35 Union Street,
            Armadale, Melbourne, Victoria 3143
Telephone: (03) 9509 2517
E.mail:           "Alistair McArthur" <a.mcarthur@c031.aone.net.au>
DATE:       Saturday 29th October 2016
Dear All,
THE BLAIN 1922 BALLOT 2LS GREAT OCEAN ROAD RUN  *  UPDATE (8 pages)
Wednesday 2nd November to Saturday 5th November 2016
Four days | Three nights.
Herewith MEMO No 3 of our planned four day trip to celebrate the second historic run of Douglas Blain's newly bodied 1922 Ballot 2LS.  (MEMO No 1 was dated 24th May 2016, MEMO  No 2 was dated 16th August). We plan to showcase the spectacular Great Ocean Road by traversing east to west and then reverse most of the route west to east. There will be various side trips. Please read this memo carefully.
Douglas has invited four friends from the UK to join him. Tim & Jenny Jackson-Stops, Paul Cooke, and Antony Maitland. The "Poms Party": Total 5.  The "Down Under Party": Total 6.
Total: 11 participants and five (5) cars. (Louis Santin will be on 'standby" in Ballarat to deal with unexpected, intractable Ballot 2LS problems!)
HIGHLIGHTS:  Here are some of the highlights that may be included in the trip:
Point Addis Marine National Park & Kangaroos on the Anglesea Golf Course
Erskine Falls at Lorne
Maits Rest Rainforest Trail & Melba Gully
Turtons Track (a 5 kilometre stretch of road that takes perfect curves through towering rainforest, a drive along Turtons Track will have you feeling like the star of a new sports car commercial. It is considered the prettiest section of road in the forest, linking Tanybryn with Beech Forest)
12 Apostles & Loch Ard Gorge. The Shipwreck Coast of Victoria, Australia stretches from to Cape Otway to Port Fairy, There are approximately 638 known shipwrecks along Victoria's coast)  Note: 100 ships per day passing Cape Otway.  In the height of the gold rush just after the 1850s, there were over 100 ships a day coming past the Cape Otway lighthouse. They were traders as well as clipper ships with gold-seekers coming to Australia, seeking their fortune
Weeaproinah (regarded as the wettest place in Victoria, averaging 75 inches (1900 mm) of rain per annum. [Melbourne average 640 millimetres – 25 inches]
►For further information GOOGLE:  "Great Ocean Road", names mentioned above and associated websites. Lots and lots of information available on the internet related to this area.
DATES: Wednesday 2nd November to Saturday 5th November 2016
START TIME: 9.00AM on Wednesday 2nd November
START VENUE: 52 Cubitt Street, Richmond (Cremorne) Melbourne. Phillip Schudmak's"shed" Mobile phone:0412560 563
FINISH: Geelong – mid  afternoon on Saturday 5th November.
ROUTE DETAILS, ACCOMMODATION & MEALS: Route has been selected. Hotels in Lorne and Warrnambool have been booked. Restaurants have been booked. (PLEASE ADVISE ANY SPECIAL DIETARY NEEDS)
PARTICIPANTS: 11
CARS: Total 5
SEATS AVAILABLE: 14
SPARE SEATS: 4
HOTEL ROOMS REQUIRED: 8
NOTE:  Passengers/navigators will swap around during the four days
PARTICIPANTS:
Car #

Driver/Participant

Navigator/Passengers

Car

Engine and Chassis Numbers

Seats

1

Douglas Blain

0011 44 781 329 8025

Paul Cooke

1922 Ballot 2LS (ex Wes Southgate car)

Engine No 43

Chassis No 43

Total: 2 seats.

No spare seat

2

Roger Cameron

0419 108 157

Allison Cameron

1927 Bugatti Type 44

Engine No 44926

Chassis No ?

Total:2 seats.

No spare seat

3

Alistair McArthur

9509 2517 (h & w)

0447 514 155

Mobile ONLY for this trip

Antony Maitland

1921 Ballot 2LS

Engine No 16

Chassis No 16

Total:2 seats.

No spare seat

4

Rowan Swaney

0419 522 921 (m)

5779 1193 (h)

Jenny Jackson-Stops

1927 Alvis 12/50 TG or

2009 Mercedes C2 20 CDI

Engine No 5297

Chassis No 4948

Total: 4 seats.

Two spare seats

5

Phillip Schudmak

0412 560 563

Susan Schudmak

0418 560 563

Tim Jackson-Stops

1927 Lancia Lambda (7/8 Series) or 1925 Bentley 3 litre

?

Total 4 seats.

Two spare seats.
PROPOSED ROUTE
**PLEASE BRING YOUR OWN DETAILED MAPS AND CHECK THE ROUTE Reference:  (i) Gregory's UBD Victoria Street Directory showing Country Victoria and (ii) RACV VICROADS COUNTRY STREET DIRECTORY
DAY ONE
Wednesday 2nd November
Melbourne to Lorne
Approximately: 150 kms
Driving time: Majority of the day – side trips planned.
DAY TWO
Thursday 3rd November
Lorne to Warrnambool
Approximately 200 kms
Driving time: Majority of the day – side trips planned.
DAY THREE
Friday 4th November:
Warrnambool to Lorne
Approximately 200 kms
Driving time: Majority of the day – side trips planned.
DAY FOUR
Saturday 5th November
Lorne to Geelong (Waurn Ponds Railway Station) or Melbourne
Approximately: 200 kms
Driving time: Majority of the day – side trips planned.
MEALS AND ACCOMMODATION | Plans in place. Expect changes.
………………………
Please advise further details/additions/corrections/errors. Thank you
NOTE:
This is the third and final notice.
More information will be forthcoming during the trip.
Please advise correct car details. (Year, Make, Type, Engine and Chassis numbers).
Please bring your high quality camera and serious warm and wet weather clothing. Do not expect to see a car roof. Travelling in an open vintage car in bad weather is akin to being on the open deck of a yacht in a serious storm!
Please note that this trip is not being organised by a car club or association. Each person is responsible for their own expenses, insurance and liability.
Flexibility, patience and tolerance will be required on this trip. Stuff ups will occur. Cars will break down. Be prepared to laugh and have a good time. Anything could happen!!!
Comments welcome.
OBJECTIVES:
Douglas to have a second test drive his newly bodied 1922 Ballot 2LS (sister car to Alistair's 1921 Ballot 2LS)
Showcase the best of our motoring routes close to Melbourne
To have a relaxed and fun run.
Kind regards,
Alistair
In summary:
We ARE seeking spectacular scenery close to Melbourne
We are NOT seeking fine food and five star accommodation.
We will drive cars that remind us of this great quote from VSCC:
………………………….
Quote re VSCC:
…. "Today's members still enjoy the feel of a fine turn of speed of which these cars are capable, they delight at the rakish often skimpy bodywork with a distinctive radiator framed by large headlamps, the howl of straight cut gears, the purposeful mechanical din from beneath the bonnet, the throaty exhaust bellow, the challenge of magneto ignition, cable brakes, whippy chassis and wire spoked wheels, and the pervading smell of engine oil and leather upholstery"…………….
Part extract from "THE VINTAGE SPORTS CAR CLUB OF AUSTRALIA"
Information sheet for potential members of VSCC (Victoria) as published on
Page 16, Mt Tarrengower Hillclimb Program: Maldon on 22nd October 1989
DAY ONE  *
Wednesday 2nd November * Melbourne to Lorne * Approximately: 165 kms?
Driving time: Majority of the day – side trips planned.
Time

Route

Kms

Approx time

Notes

09.00 – 11.00am

Melbourne to Narana Aboriginal Cultural Centre, 410 Surfcoast Highway (aka 410 Torquay Road) Grovedale (Geelong) (intersection Boundary Rd)

90 kms

2.0 hours

(allow for late start, stuff ups etc!)

Narana Art Gallery, Café, Cultural Centre Geelong

(authentic Aboriginal Arts, gift shop, café, native garden walk, resident emus)

www.narana.com.au 5241 5700

11.00 – 12 Noon

Tea/Coffee Narana Cafe

1 hour

Tour of Cultural Centre.

12.00 – 12.45pm

Grovedale  to Point Addis Marine National Park

30 kms

45 mins

Info session per favour Susan Schudmak (5 mins)

12.45 – 1.15pm

Point Addis Marine National Park

30 mins

Beach and National Park

1.15 – 2.00pm

Point Addis to Anglesea Golf Course

15 kms

30 mins

Kangaroos at Golf Course (option )

2.00 to 3.15pm

Lunch:  McGain's Nursery Café, 1 Simmons Court, Anglesea.

52 633 841. Confirm booking in the morning. 1.00 to 2.00pm booking.

3.15 – 2.30 pm

Aireys Inlet, Fairhaven, Moggs Creek, Eastern View. Great Ocean Road Memorial Archway

689/721 Great Ocean Rd, Eastern View.

30kms

30 mins

Stop at Memorial Archway.

Rowan Swaney Oration (5 minutes)

2.30 – 5.00pm

Memorial Archway, Cinema Point, Lorne Mantra Hotel/Resort

Mountjoy Parade, Lorne VIC 3232

t. (03) 5228 9777

12 acres - beachfront

15kms

2.5 hours

Possible trip to Erskine Falls * 20 kms * 2 hours.

Side trips???

Teddy's Lookout? 30 mins

5.00 – 6.15 pm

Free time

6.15 – 7.00

Drinks Mantra Hotel/Resort

Alert: Possible wild duck poo on your car! Bring dust/poo cover!

7.00

Dinner Mark's

122 Mountjoy Parade, Lorne |

(03) 5289 2787

Contemporary 14/20 The Age Good Food Guide

Confirm booking.
DAY TWO  
Thursday 3rd November * Lorne to Warrnambool * Approximately 200 kms
Hours: 7 (approx.)  Driving time: Majority of the day – side trips planned.
| | | | | |
| --- | --- | --- | --- | --- |
| Time | Route | Kms | Approx time | Notes |
9.00 – 9.45am

Lorne to Wye River

10 kms

45 mins

Slow start – stuff ups?

9.45 – 10.30am

Coffee at Wye Beach Hotel – Bistro

45 mins

10.30 – 11.30am

Wye River, Apollo Bay, Mait's Rest*

to Lavers Hill

50 kms

1 hour

Mait's Rest

An easy 800m self-guided circuit walk through ancient, cool temperate rainforest

11.30 to 1.00pm

Lavers Hill, Melba Gully State Park, Princetown, to Port Campbell for lunch

30kms

1.5  hours

Melba Gully

35 minute walk. Jewel of the Otways, The gully has prolific plant growth and is a dense rainforest of Myrtle Beech, Blackwood and Tree-ferns, with an understorey of low ferns and mosses.

1.00 to 2.00pm

Lunch Port Campbell. Forage on the Foreshore

32 Cairns Street

55 986 202

1 hour

(no need to confirm booking)

13 persons. Joined by Ros Stansmore (sister Alistair McArthur) and John Lengton (Auto enthusiast – Timboon)

2.00  to 5.00pm

Port Campbell to Peterborough,

Bay of Islands.

Warrnambool Motor Museum.

Warrnambool – Deep Blue Hotel &  Spa

(Quality Suites Deep Blue)

A 9-minute walk from the Foreshore Promenade set along the Bass Strait coastline,

Address: Worm Bay Rd, Warnambool

Phone: (03) 5559 2000

60 kms

3.5 hours

Bay of lslands Coastal Park.

Dean Montgomery, owner of the new Warrnambool Motor Musuem may be in residence. TBC

Troy Kelly, Site Manager. 4.00pm

TBC by Roger Cameron

Side trips???

5.00 to 6.15pm

Free Time

6.15 – 7.00

Drinks –  Deep Blue Hotel &  Spa

7.00

Dinner – Nonna Casalinga, 69 Liebig St, Warrnambool

5562 2051

Confirm booking on Thurs.

Italian 14/20 The Age Good Food Guide

13 persons inc

Adam & Janne Kempton (local identities!)
DAY THREE  * Friday 4th November: *  Warrnambool to Lorne * Approximately 200 kms *  Driving time: Majority of the day – side trips planned.
| | | | | |
| --- | --- | --- | --- | --- |
| Time | Route | Kms | Approx time | Notes |
9.00 - - 9.45

Warrnambool to Peterborough

50 kms

50 mins

9.45 to 10.30am

Peterborough Hall – Coffee with Ros Stansmore (nee McArthur) and friends.

(opposite new Antique shop)

45 mins

13 persons.

Ros Stansmore (nee McArthur) info session on "Loch Ard" shipwreck 1878. (McArthur family connection)

10.30 to 1.00pm

Peterborough, London Bridge, The Arch, Port Campbell, Loch Ard Gorge, The Twelve Apostles, Gibson Steps, Princetown, Lavers Hill

40 kms

2.0 hours

Dramatic coastline

Viewing platform

Loch Ard Gorge

1.00 to 2.00pm

Lunch Otway Central | Lavers Hill Café – Roadhouse – Bistro Section

1.00 hour

52 373 251

12 persons

Confirm booking in the morning.

2.00 to 3.00pm

Lavers Hill to Beech Forest (via Weeaproniah) to Turtons Track and Skenes Creek

30 kms

1 hour

Turtons Track  (5 kms) is a narrow and winding sealed road between Beech Forest and Tanybryn. It winds through some of the most magnificent sections of the Otways

3.00 to 4.00pm

Skenes Creek to Lorne

25 kms

1 hour

4.00 to 5.00pm

Lorne to Erskine Falls

(or option Saturday morning)

20 kms round trip

1 - 2 hours

Teddy's Lookout option?

Erskine Falls option?

5.00 – 6.00pm

Lorne Mantra Hotel/Resort

Free Time

1.0 hour

Alert: Possible wild duck poo on your car! Bring dust/poo cover!

6.00 – 6.30pm

Drinks Mantra Resort

30 mins

6.30pm

Dinner Ipsos

48 Mountjoy Parade, Lorne | Greek

(03) 5289 1883

Early sitting at 6.30pm
DAY FOUR
Saturday 5th November
Lorne to Geelong (Waurn Ponds Station) or Melbourne
Approximately: 200 kms
Driving and train time: Majority of the day – side trips planned.
| | | | | |
| --- | --- | --- | --- | --- |
| Time | Route | Kms | Approx time | Notes |
9.00- 11.00

Erskine Falls asnd/or Teddy's Lookout (options if not done on Friday)

20 kms round trip

2 hours

OPTION: Early morning round trip walk to Erskine Falls

11.00- 11.30am

Lorne Coffee

30 mins

11.30 – 12.30pm

Lorne to Airey' Inlet

15 kms

1.0 hour?

Side trips?

12.30 – 1.30pm

Lunch a La Grecque, 17 Beach Rd, Airey's Inlet

52 89 6922

1.5 hours

Confirm booking in the morning.

1.30 to 3.00pm

Airey's Inlet to Waurn Ponds Railway Station  (Geelong)

Blain Ballot picked up by Louis Santin.

END of the "Blain Ballot Great Ocean Road Run" at 3.00pm

50 kms

1.5 hours

Kangaroos at the Anglesea Golf Course ?

3.37 to 4.54pm

Train from Waurn Ponds (Geelong) to Melbourne.

UK Visitors on this train, except Douglas Blain. Douglas one hour meeting with Louis Santin at Waurn Ponds Station (TBC)

90 kms

1 hour and 17 minutes

4.37 to 5.54pm

Douglas Blain on train from Waurn Ponds (Geelong) to Melbourne.

(TBC)

90 kms

1 hour and 17 minutes

Douglas Blain and Antony Maitland depart Melbourne Airport at 10.50pm.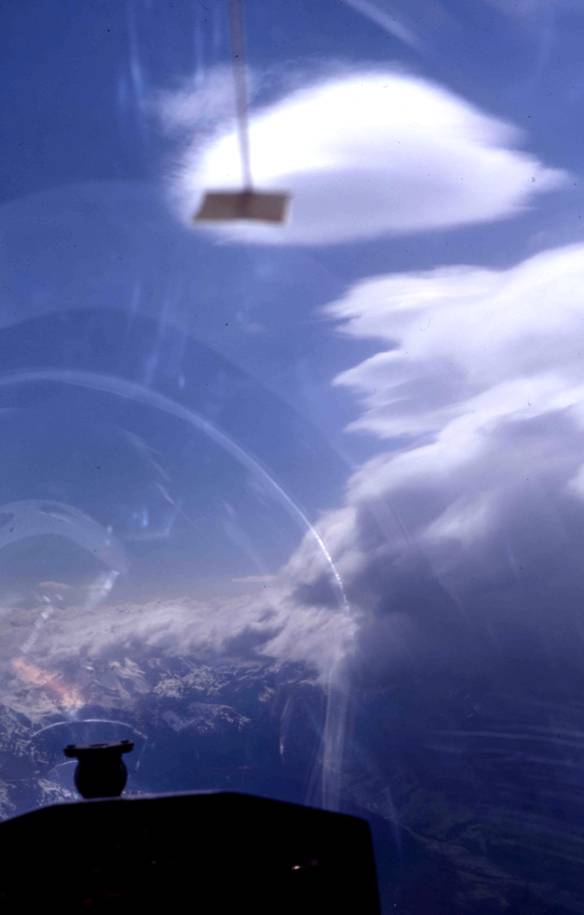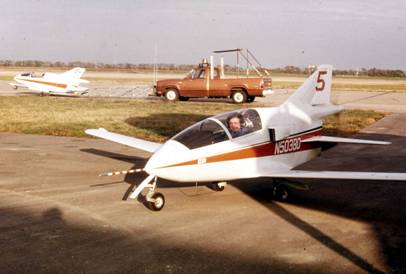 Austrian Trips - A Breakdown by the XK in 1970 and others
This event occurred on the way back from Zell am See, Austria, where I had been gliding on one of my 6 week stays. I had gone out with the XK on a new engine: the outbound journey was marked by the oil cooler hose being holed as referred to above, and also by a fan belt shedding while doing about 100 on a very hot day: the speed with which the water temperature gauge rose to meet the oil pressure needle coming the other way had to be seen to be believed: I killed the engine to the sound of superheated steam from the radiator cap. I had to fill up with water from the ditch by the autobahn.

For the return trip....
An extract of a letter written by Richard Brown to his parents, relating the incident mentioned earlier in this section (transcribed and slightly edited by Richard in February 2015).
                                                      01/08/1970
…..Nothing much of interest has happened here except my jaunt across to the Continent, so I'll write about that.

Tony Maitland phoned up the Rolphs on Sunday evening and asked if I could assist in retrieving his car and glider, which were stuck in Germany. I asked him to ring me at work on Monday so I could get some leave before finally deciding……Tony then came to Ascot on Monday evening with a Commer van which he had persuaded a mutual friend to lend us.

We then drove down to Dover in the van, on the way hitting a bus (it stopped at a bus stop and Tony did not pull out far enough as he went round it.) The bus removed our left-hand wing mirror and the left hand door handle.

We then caught the boat to Ostend (12.30 at night) arriving in Ostend at about 4.30 in the morning. We set straight out, with two girl hitchhikers who were going to Norway via Bonn to work in a hotel for a few weeks. The girls went to sleep in the camp bed and mattress we had installed in the back of the van - which was unfortunate because Tony & I were quite tired by that time and would have liked to sleep.

We stopped for breakfast when we got onto the E5 auto-route past Brussels and Tony discovered that he had left the saucepan behind. We had a butane cooker and tried boiling water for eggs in an oil tin but this caught fire and had to be abandoned. One of the girls marched up to a caravan with a G.B. plate in the same layby (curtains closed and everyone asleep), hammered on the door and borrowed a saucepan. We all ate cornflakes out of the one bowl he had remembered to bring and drank coffee out of two cups. There were of course no egg cups.

We reached the Cologne by-pass at about 11 o'clock (the Germans were dubious about letting the battered, rusty old van through, but let us in) and dropped the hikers at the Bonn turn-off. We then drove straight through to Montabaur, which is about half way between Cologne and Frankfurt, where the car and glider were. We had lunch there (Tuesday) and then set off, towing the glider back to Ostend. At the border, the Customs took an appalled look and waved us through. We told them we would be back, towing a broken-down car and they didn't believe us. We reached Ostend at midnight after a trip of 380 miles each way.

We parked the glider in Ostend station car-park (everyone was most helpful) and set off again to get to Brussels if possible before stopping for the night. At 2am we pulled into a service station for fuel and were immediately met by an American girl whose motorcycle had broken down on the auto-route. She said she had walked to the service station, having left her motorcycle for dead and within 2 minutes of her getting there, two English speakers in a van had arrived in answer to her prayers. We fetched her motorcycle for her and she was so grateful she almost kissed our feet and said she was sure we must be angels from heaven.

Apparently she was given the motorcycle by a friend who owed her some money and who was unable to pay. The motorcycle was worth much more than the debt but she didn't want it and couldn't ride it. She had met an English woman with children who owned a yacht in Malta and was driving down to sail it, she (the American girl) had been invited by this woman to sail with her. They were going down in convoy as there was not very much room in the car for the girl, but as she was unable to ride a motorcycle she was relying on hitch hikers to ride it for her, while she sat on the pillion. We finally left her trying to sell the motorcycle to the garage mechanic. Funnily enough, Tony and I are convinced we that have met the English woman with the yacht before.

We stopped for a couple of hours at about 3am and slept, then set off again, reaching Montabaur at about midday Wednesday. I transferred the interior driving mirror to the left wing so that we could see properly and we rigged up an intercom between the van and Tony's broken-down car; the car has servo assisted brakes and since the engine was not working the brakes were very hard to operate. We felt that it would be safer if he could tell me the traffic conditions ahead since, sitting in the car, all I could see was the back of the van. Tony had brought along some headphones, a throat microphone and an oxygen mask with a microphone in it. When we had done all this we set off again for Ostend.

On the way back a German lorry overtook us. The driver was so surprised to see the Jaguar being towed, with the driver of the Jaguar apparently taking gulps of oxygen from an oxygen mask (me talking to Tony) that he failed to notice the van at all and cut in too early, thereby removing the interior mirror which we had put on the outside. Tony was now blind to cars overtaking us and had to rely on me for warning. This was unfortunate because I was having to concentrate very hard on the tow-rope and as a result had such a stiff neck I couldn't move my head. Shortly after this we came once again to the customs between Germany and Belgium and the Customs man, rolling his eyes to heaven, waved us through. His eyes then boggled at the sight of Tony, driving the van, wearing head phones and throat microphone and me using an oxygen mask.

Shortly after this, going through Maastricht, the rope parted and the only thing connecting us was the intercom cable, attached at one end to the car bonnet and at the other end to Tony's neck (the throat microphone). The cable promptly took the strain, the bonnet flew open and all the spare cable rushed out of the back of the van. Tony hearing the noise, looked round and saw my bonnet waving around in the breeze, guessed what had happened and stopped before his neck took too much strain!

We carried on until it was too dark to see, then slept until first light. As soon as it was light enough to start we did so, arriving in Ostend at about 8am. We caught the 9.30 boat, parking the Jaguar at the front of the queue so that anyone wanting to board the boat jolly well had to push the Jaguar onto the ship. Once on board we more or less collapsed exhausted!

We had a bit of trouble with the Customs at Harwich with the glider trailer, but eventually we managed to get through. We left the car in the car park and took the glider to Cambridge. We slept the night at Cambridge then set out to Harwich next day to collect the car and take it to Wolverhampton. The port was jammed with container trucks but we got through and towed the car up to Wolverhampton on Friday. Fifty miles from home the intercom caught fire and smoke filled the Jaguar. I was unable to tell Tony to stop (intercom U/S) but fortunately succeeded in ripping out the power leads, which stopped the fire before it did too much damage. We reached Wolverhampton at about 9pm and there endeth the longest glider retrieve in history, I think.

….P.S. Tony rang and apparently the damage to his car in not too serious.

This was not the only eventful trip back from Zell. In 1969, Tony Joss & I towed the Dart 15R trailer back overnight from Innsbruck, where I had landed. Somewhere about Garmisch, when we stopped for petrol, Tony climbed out, looked at the side of the trailer and started roaring with laughter: a 4ft square of ply was missing from the side of the trailer. Unfortunately, the trailer had been designed by Cambridge engineers with s stressed skin: over the next 200 miles or so, it started to break its back. Two more Cambridge engineers, Tony & myself, however came up with the fix: dismantle a fence and use the rails & wire to cross-brace the hole, using straightened nails from the fence. The owners of the glider were not too impressed on return to Cambridge!

The record for one of these drives was one by Tony Joss and myself in the DB4, overnight from Zell to Zeebrugge: 750 miles in 12 hrs 20 minutes, including stops with a 35 ft trailer, at 12 mpg.

Another trailer incident occurred, again aided and abetted by Tony Joss, in France on the way down to Vinon sur Vidon for the French Mountain Soaring Comp, when the Diamant trailer started to break up where the tow bar feeds into the trailer body. A length of tow rope wrapped around the front end held it together long enough to get to the airfield... The Italians nearly died of heart failure at the sacrilegious sight of an Aston Martin towing a glider (radio call sign, Aston, which I still hold in 2015!).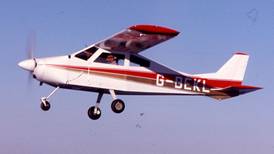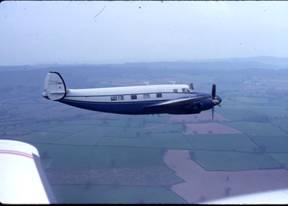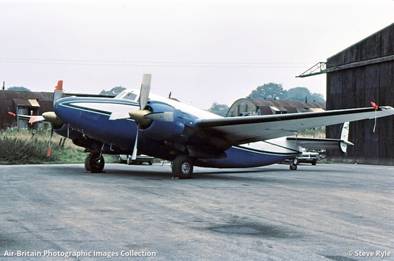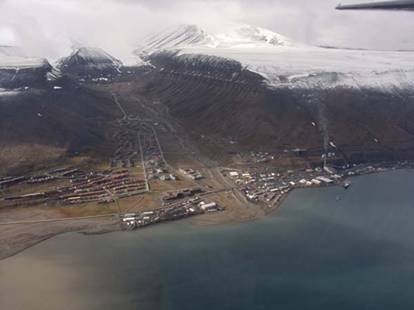 We bought the Gables in 1978 with about 5 acres of grazing land, and for the first couple of years a friend in the village kept her horses (in training for "point to point" races) there, using our stables. Alice had the luxury of having splendid horses provided for her to hunt, with them being delivered to the door, ready tacked and polished.
    As a number of our local friends were sheep farmers (young and enthusiastic like us), I had a couple of orphan lambs to rear one spring. They should have gone for meat, but survived to breed: "small lambikin" surviving into old age having produced many offspring. Sue about this time removed her horses and so I bought 10 ewes at market, it being more interesting to have my own stock than let the ground out for grazing.
    After a false start with a peculiar Welsh breed, I started keeping Hampshire Downs, being the "Norton" flock of the Breed association. By 2003, the flock was predominantly pure, pedigree, except for a few old mongrels who always survive beyond their normal span. One intention when moving house was to farm them better: during their first summer (2003) at Dolwilkin Farm, they performed better than they ever had at The Gables, with 2½ times the area and an exceptionally dry year, which always benefits sheep. The ground at Dolwilkin was not in very good heart when we moved, being much less productive than The Gables, whose grass I had spent some time improving with weed control etc.
    Sheep farming in this small way should be a cheap hobby, with the possibility of adding interest and maybe income from the sale of breeding stock.




Calder Hall 1st nuclear generating station in the UK, October 1956, when I was at prep school. We were given a talk by the headmaster on the importance of the plant. It was thought at the time that electricity would be so cheap that it would be free. When my father was specifying the rebuild of the Dower House, he put thermostats in each room: each room would have its own electric heater, the energy being so cheap.

JFK assassination: at school in "Markenhorn", a temporary house. All of us struck by Jackie's beauty etc!

Falklands War: on the night the Argentineans invaded the Falklands, I was in a pub B & B on a night stop in Kent. I had taken Peter Prior, then Chairman of Bulmer's Cider in Hereford, there for him to attend the annual dinner of the Army Intelligence Corps. It would appear that nobody at the dinner knew that the invasion was likely to happen, and continued with their dinner!

9/11: at home with Isabel, during university holidays. Called by Mary Small, who was at work at the BBC World Service news desk, to turn on TV immediately.

Space shuttle Columbia crash:
Jan 2003: At breakfast in hotel in St Louis Missouri, with flying colleagues prior to going on to Oklahoma City for further training.

Extract from local paper during Foot & Mouth epidemic in 1967. Mr Holloway was a neighbour to the Dower House. AM had helped on the farm as a boy. The cattle were buried in the field just outside the Dower House boundary on a cold foggy winter day. It all seemed very gloomy. Like many small farms, this one has disappeared and the farm house in Oaken gentrified.

PLAGUE IN 'TOP' HERD
By Allan Weir, our agricultural
            correspondent
    For 30 years, farmer Harry Holloway has been rearing pedigree Friesian cattle. His Crackley herd, on his Nursery Farm, at Middle-lane, Oaken, near Codsall, has twice won for him the Staffordshire Agricultural Society's small herds competition. Up till now, these dairy cattle have averaged 1,300 gallons, at 3.95 per cent. butterfat content.
    But, late last night, Mr. Holloway knew that this was all over. Foot and mouth had struck. Complying with  Ministry advice, Mr. Holloway had kept his 70 Friesians under cover for eight weeks, to avoid the risk of the disease. Despite this, he noticed a slight lameness in one of them, yesterday. He promptly called in a vet and his fears were confirmed.

    CAN'T BE BOUGHT
    Now these fine dairy animals, including three stock bulls which Mr. Holloway had reared for sale, are being destroyed.
    He will start again, but, as he says; "You can't buy blood like this."
    The outbreak at Nursery Farm is about a mile from the recent outbreak at Mr. Bert Ingram's Husphins Farm.






Phone, Manual Codsall. I sometimes think as I call from my cell phone from the middle of nowhere in Africa or the Arctic of the changes in communication in my life. Until after my parents moved house with us in 1956, the local exchange was still manual: to make a call, one picked up the handset and waited. After some unpredictable interval (my grandfather used to say they had an outside toilet, hence the long delay sometimes!), a voice would say "number please"; they would then connect your call. My mother used to call her father frequently (Codsall 14), and one day the operator said to her "if you want Colonel Parkes, he is having tea with Mrs Smith". This had some advantages, but also meant that someone often would hear your conversation. A call abroad was something momentous: a call to the US had to be booked a day or two ahead – a far cry from dialling anywhere in the world to a car or aircraft in motion. Telegrams were still used for urgent written communication, and would be delivered by a messenger; my A level exam results were telegrammed to us on holiday in the South of France. SMS messaging vocabulary shares some of the constraints of telegrams – a cost per word.
As it happened, Codsall leapt from a manual exchange straight to direct trunk (long distance) dialling soon after we moved house, so away went the wet cell batteries each house had to power the phones and in came direct dialling. International direct dialling was still some way off, my first experience being calling a girl friend in New York using engineers test codes, which gave free dialled calls, from call boxes in London in about 1969.
Even when I started at Sun Valley in 1978, the local exchange had no international dialling so my boss, Andrew Gilliat, had a special line from through another exchange which supported international dialling for his interminable calls to France about turkeys.

Nuclear electricity from Calder Hall & thermostats at the Dower House.
 
Radio – valves
TV
Records – tapes, cd mps
cars – 60 mph, journey time to DH Surrey
Locks FS877
Flying Brabazon, 1st flight in Auster
Parents, Comet SA
1st Jumbo 1972
Cost ICT 1972
Computers & Calculators
Slide rules, Log tables (cf accuracy, false precision)
Speed
DIY & Repairs
Power Generation & consumption.

Computer use & David Corbett – Apple 2e. GKN.

Trivia:
Model for Thelwell ponies at riding school outside his house in Oaken when he was teaching Art at Wolverhampton Technical College.?




The Gables 1978-2002 & Moving House 2002/3
    In July 2002, events in my life made me decide that the time had come for a change of home. I had lived at the Gables for 24 years, the last 5½ on my own: by this time, the children's departure was becoming more visible and I needed a change. The Gables, where we had lived for so long was a big, rambling Victorian house, with large rooms and long corridors. When Alice was alive and the children young, the house was always full of people, but in later years, it was underused. It had a garden of about an acre or more, which needed more work spending on it than I, as a reluctant gardener, did not have. It was time to move on.
In the Autumn of 2002, we found a property all 3 of us liked, a small (relatively) Georgian farmhouse with 73 acres (later reduced to 28). Most important, its garden was much smaller than the Gables and much simpler. It still had the original farm buildings, which I needed for car work and my sheep flock. It was set in a side valley of the upper Teme Valley, about 2 miles NW of Knighton, and was very secluded and quiet.
     After procrastinating for as long as I could, I bought Lower Dolwilkin Farm, hoping to sell The Gables relatively quickly thereafter, borrowing a large sum from a friend at more reasonable rates than the Bank. We completed on 14 February, 2003. My optimism was reinforced by accepting an offer on the house 17 March: then started an extremely frustrating period, with one legal delay after another. Part of the problem was that the house had not changed hands for some time and the buyer's rather particular solicitor wanted everything exactly right. The worst hurdle was over the easement for about 3 metres of drain: that took 3 months to finalise! We finally completed selling The Gables on 15 October 2003, thus bringing to a close one of the most stressful and frustrating 15 months of my life.
     It was a great relief to have completed the transaction. The style of the house and the style of living was very different from The Gables, which had an aura of grandeur about it: Dolwilkin was a house as opposed to a cottage, but compact and tidy, much more suited to the small numbers of people I meet and entertain. It would be warm in winter!
House Sale Particulars 8/2002
(from the sales literature).
The Gables
Norton
Presteigne
Presteigne 2 miles, Leominster 16 miles, Hereford 25 miles
(Distances approximate)
A handsome Listed village house
· Reception hall · Sitting room · Dining room · Drawing room · Kitchen/Breakfast room · Cloaks · Pantry · Cellarage · 7 Bedrooms · 3 Bathrooms · Box room · Coach house, Stabling and Garaging · mature Garden and grounds and pasture Paddocks
In all about 6½ acres
For sale freehold with vacant possession
Radnorshire/Herefordshire Borders
The Gables is located in the attractive village of Norton which is set amidst glorious marches countryside, a magical blend of open hills and moorland and productive farmland and river valleys.  The area provides some of the finest walking and riding country in the UK and offers a timeless quality of life.  The local centre of Presteigne (the old assize town for Radnorshire) has good local amenities whilst the larger centres of Leominster and Hereford provide more extensive shopping, recreational and educational facilities.
The Gables is a particularly attractive Listed village house originally built in about 1875 for one of the local Gentry family.  The house is substantially built in stone and provides well proportioned and elegant interior accommodation ideal for family occupation.
There are some interesting architectural features throughout with a fine period staircase, traditional fireplaces, charming period windows and some interesting gothic style arches.
The house stands in mature grounds of considerable charm and has open aspects to the west.  A cobbled courtyard with the original coach house and stabling is complimented by two pasture paddocks, making the property ideal for a family with equestrian interests.
The Gables is set near the centre of the village and is approached by its own driveway to a courtyard.  Built of stone under a slate roof the accommodation comprises:-
Ground floor
Enclosed Entrance porch with leaded light windows, quarry tiled floor. 
Reception Hall with oak parquet flooring and a splendid oak period staircase, double panelled radiator.
Sitting room (About 18'3" x 17'6") east facing and with an open fireplace with a heavily carved fireplace surround and an inset "Jet Master", 2 panelled radiators.
Dining room (About 17'9" x 17'6") with an east facing bay window with a window seat, an open Victorian fireplace with marble surround, tiled inset and a cast iron grate with brass canopy, 2 radiators.
An Inner Hall with parquet flooring and radiator, has a door to the garden.
Cellarage extensive cellarage is divided into two compartments with a part vaulted ceiling and flagged floor.
Pantry (About 14'6" x 7'6") with flagged floor, ample shelving, sink unit (h&c) with side drainers, plumbing for dishwasher.
Cloakroom (About 10' x 6') with a low level w.c., handbasin (h&c), this room can also double as an office with computer desk, shelving over, parquet flooring and radiator.
Kitchen/Breakfast room (About 24' x 14'9" overall) facing east and west.  An "L" shaped room the Kitchen area (About 15' x 7'6") has a double bowl sink unit with twin drainers, built in cupboards and drawers under, base units with work surfaces over and complimentary eye level units, parquet flooring.  Archway to the Breakfast Area (About 16'9" x 14') with a recessed fireplace incorporating a Rayburn oil fired stove, built in storage cupboards, part panelling, exposed beams and parquet flooring.
Drawing room (About 22'6" x 18') south and west facing with a splendid open fireplace with carved panelled oak surround in the Tudor style, a recessed multi fuel burner on a slabbed hearth, parquet flooring, exposed ceiling timbers, recessed storage, a low archway leads to double French windows to a terrace and a the garden.
First floor
The principal staircase leads to the first floor landing serving;
Bedroom 1 (About 17'6" x 16") east facing with Victorian fireplace with handpainted tiled surround, built in wardrobe, radiator. Vanitory style washbasin, radiator.
Bedroom 2 (About 17' x 15'9") east facing with an open fireplace with a Victorian grate and tiled surround, radiator, handbasin.
Bathroom with panelled bath, low level w.c., radiator.  Enclosed storage cupboards and electric heater.
Bedroom 3 (About 15' x 14'3") west facing with open fireplace with hob grate inset, double radiator.
Bedroom 4 (About 22' x 18') "L" shaped maximum measurements and having south west and north aspects.  Open fireplace, 2 double radiators, charming bay window with bench seating making the most of the westerly outlooks.  This room has a separate connecting door to a secondary staircase and:
Bathroom 2 with panelled bath with tiled surround, handbasin, low level w.c., radiator and wall mounted heater.
Bedroom 5 (About 16' x 13'9") east facing with handbasin and radiator.
Bathroom 3 with bath, low level w.c., handbasin, radiator, built in airing cupboard with hot water cylinder and immersion heater.
The main staircase continues to the Second Floor Landing and
Bedroom 6 (About 17'9" x 15'6") "L" shaped, east facing.  Enclosed wardrobes, night store heater.
Bedroom 7 (About 16'3 x 11') east facing with a dormer window, night store heater.
Box room (About 18'6" x 13'4")
Outbuildings
The Outbuildings which are an attractive feature of the property are mainly located around a cobbled courtyard on the north side of the house.  They include a brick and slate roof traditional Coach house now providing a Garage (About 15' x 10') with a flag floor.  Garage No. 2 (About 16' x 14'6") doubling as a workshop and having an inspection pit. 
Tool Store.  A continuation of the L shaped range is timber clad and comprises a Stable (About 14' x 10'), a Tack room (About 14' x 9'3"), a
Fodder Store (About 15' x 6"), Stable No. 2 (About 15'6" x 13'6"),
Stable No. 3 (About 15' 9" x 13'8"), Workshop (About 15'3" x 6'9"). 
Adjoining the Coach house is a lean to Garage/Car port (About 22' x 12'3").
Set in the gardens and forming part of the western boundary of the property is a period stone and slate Granary, the first floor of which belongs to the property and is accessed by granary steps and measures (About 28' x 15'6").
Gardens and grounds
The mature gardens and grounds are an attractive feature of the property and help to provide a delightful setting amidst the village.  High hedges and mature specimen trees give the property privacy and eclusion. 
Fronting the house is a terraced lawn flanked by shrub, flower and ornamental borders.
To the West of the house is a charming mature garden on various levels served by gravelled pathways, stone retaining walls and box and privet hedging.  Lawned areas with shrub and ornamental borders lead to a secret garden at the southern corner of the property.  There is a productive caged fruit garden and a number of fruit trees.
To the north west of the house are two large pasture paddocks as shown on the plan annexed to these particulars.  The whole of the property extends to about 6½ acres.
Services
Mains water, electricity and drainage are connected to the property. 
There is a supplementary septic tank.  Oil fired central heating,
telephone subject to B.T. Regulations.
Outgoings
The property is in Band F for council tax purposes
Directions
From Presteigne take the B4355 road to Knighton.  Proceed through the village of Norton and the driveway to The Gables is on the left handside of the road prior to the church which is located on the right handside.
Ref: TPGJ/188427
Photographs:      August 2002      
Particulars:      August 2002
One of my god fathers:
He and my father grew up close to each other in Byfleet, in Surrey, outside London. Stan was an orphan, and brought up by relatives (grandparents?) in Byfleet. They went to the same prep school (aged 8-13), I think and certainly the same public school. That was Charterhouse, near Godalming in Surrey, where I too went - as far as I remember, both their names were carved on the boards of house monitors one after the other.
Stan went into the RAF as a regular, while my father went on to Cambridge, and then into the RAF for war service. Stan flew fighters in the Battle of  Britain and then in Malta during the siege I think. He was posted to Cairo for a period when my parents were in Egypt. My parents used his flat when they were in Cairo at weekends and then Stan used theirs when he was mostly away from Cairo and they were posted to the city.
Retired in the 1970's as Air Vice Marshall, C in C Gulf (Persian). He would have risen higher, but had a serious heart attack and retired early.
My parents and Stan remained close all their lives, particularly when Stan was in England when we was married to his Barbara, his first wife who died in the 1970's, and later when he and Christianne, his second wife lived in Provence. My sister was quite friendly with his daughter, Julia, but lost contact with her. I remember Stan as being a man of great charm and enthusiasm. To a small boy, he was a good godfather, producing suitable presents and having the glamour of being a pilot.
Email exchange September 2005 with Chloe Grant[1]


My father is Hamish Grant, son of Norman Maling Grant who was Stanley's uncle? (I think I have that right).  Stanley lived with my grandfather (who died when Dad was 12) in Patna, Bihar, India for some time, I don't know exactly when but it would have been before WW2 and I believe it was during Stanley's holidays from school.  At the same time a mother and daughter were there; a lady called Gladys who was my grandfather's cousin with her mother was taken in by my grandfather as Gladys's father had left the family.  The only reason I know this is because I met someone at my best friends wedding; her husband is RAF and a colleague called Matt Best was there.  Matt & I were talking and for some reason India came up in conversation and it turned out that his grandmother is Gladys!!!  Gladys was still alive in 2003 but not quite all there, but when asked by Matt and his mother about India (after this conversation) she started chatting away madly about Norman & Stanley.
The other little bits I know of Stanley are through books.  My father (helpfully!) pointed out that fat thighs run in the whole family as pictured in a book (by Laddie Lucas?!) and not much more.  Matt Best had no idea that anyone else in the family was in the RAF and certainly not to Stanley's seniority!  My father was an airline pilot too; I'm desperate to get my PPL started at Carcassonne airport here and spend a lot of time with air traffic control who were my English students – they know I'm mad keen on flying!
This probably sounds very jumbled to you … I know that Dad & I would love to hear more about him, as I remember Stanley or his son were working for Alvis at some stage?  Dad has a 1924 Alvis Firefly, his first car he bought in the early 60's!

http://www.bbm.org.uk/airmen/GrantSB.htm

Stanley Bernard Grant was born on 31st May 1919 and educated at Charterhouse. He entered the RAF College Cranwell in January 1937 as a Flight Cadet and graduated in December 1938 with a permanent commission.
At the outbreak of war Grant was serving with 65 Squadron at Hornchurch. Over Dunkirk on 26th May
he claimed a Me110 destroyed and on the 27th another Me110 probably destroyed and a Do17 shared. Grant claimed a Me109 probably destroyed on 9th July 1940.
Above: 65 Squadron at Hornchurch
L to R:
F/Sgt. RR MacPherson, F/O JBH Nicolas, F/O SB Grant, F/Lt. CGC Olive, Capt. Balfour (Air Ministry), S/Ldr. HC Sawyer, F/Lt. GAW Saunders, F/O T Smart, Sgt. JR Kilner
*********************
He made his last flight with 65 on 31st July then went to 5 OTU Aston Down next day as an instructor.
He rejoined 65 Squadron at Tangmere on 24th February 1941 and was made a Flight Commander in August.
Grant was posted to 601 Squadron at Duxford in December. In February 1942 he went to Gibraltar in the carrier HMS Eagle, with sixteen Spitfires for Malta, the first to be allocated to the defence of the island. He led fifteen of them off the carrier on 7th March, leaving one behind with engine trouble.
Grant joined 249 Squadron at Ta Kali as a supernumerary squadron leader. He took command of 249 Squadron on 14th March 1942. He probably destroyed a Me109 on 11th March, damaged a Me109 on the 17th, claimed a Ju87 and a Me109 on the 25th, probably destroyed a Ju87 and damaged a Ju87, a Ju88 and a Me109 on 1st April, shared in a Ju88 on the 21st, and destroyed a Regianne 2001 on 10th June.
Awarded the DFC (gazetted 5th June 1942), Grant was posted away to the Middle East on 30th June 1942.
He returned to Malta later in the year and took command of the Spitfire Wing. He shared a Me110 and destroyed a Ju52 on 11th December.
He was awarded a Bar to the DFC (gazetted 29th January 1943).
Grant later went to 203 (Training) Group in the Middle East and in 1944 was at Advance HQ Mediterranean Allied Air Force in Italy as Command Training Officer.
After the war Grant served at the Air Ministry in 1946/47, with Flying Training Command from 1948 to 1954, with Fighter Command in 1955/56, after which he went to SEATO as a Group Captain.
Grant returned to Fighter Command in 1960 and did a course at the Imperial Defence College in 1962. After two years with NATO, 1963/64, as an Air Commodore, he was appointed to the staff of the IDC remaining there until 1968.
Grant's final duty was as Commander of the British Forces in the Persian Gulf. Created a CB (gazetted 1969), Grant retired from the RAF on 6th June 1970 as an Air Vice-Marshal (below).
He died on 4th July 1987.
Stanley Bernard                        b: 31 May 1919                    r: 6 Jun 1970                d: 4 Jul 1987
CB – 1 Jan 1969, DFC – 5 Jun 1942, Bar – 29 Jan 1943, MiD – 1 Jan 1945, MiD – 1 Jan 1946.
Plt Off: 17 Dec 1938, Fg Off: 17 Jun 1940, Flt Lt (WS): 17 Jun 1941, Act Sqn Ldr: 7 Mar 1942?, Act Wg Cdr: 30 May 1942, Sqn Ldr (WS): 24 Sep 1942, Sqn Ldr 1 Jul 1943, Wg Cdr: 1 Jul 1950, Act Gp Capt: 27 Jun 1955?, Gp Capt: 1 Jan 1957, A/Cdre: 1 Jan 1962, Act AVM: 23 Jul 1965, AVM: 1 Jan 1966 .
xx Jan 1937:            Flight Cadet, 'B' Sqn, RAF College.
17 Dec 1938:          Appointed to a Permanent Commission
17 Dec 1938:          Pilot, No 65 Sqn.
xx xxx xxxx:            Attended CFS?
xx Feb 1941:           Instructor, No 55 OTU.
xx Aug 1941:           Flight Commander, No 65 Sqn.
xx Dec 1941:           Flight Commander, No 601 Sqn.
 7 Mar 1942:           Officer Commanding, No 249 Sqn (Spitfire Vb)
30 May 1942:         Air Staff, HQ RAF Middle East.
xx Aug 1942:          Wing Leader, Takali Wing, Malta
19 May 1943:           Air Staff, HQ No 203 (Training/Maintenance) Group.
xx xxx xxxx:            Attended RAF Staff College.
21 Nov 1944 :        Command Training Officer, HQ Mediterranean Allied Air Forces
xx xxx 1946:           Staff, Directorate of Policy (Air Staff).
xx xxx 1948:           Served in Flying Training Command.
27 Jun 1955:           SASO, HQ No 13 (Fighter) Group.
xx Nov 1956:          Staff Officer, SEATO, Bangkok.
27 Jul 1959:            Officer Commanding, RAF Stradishall.
xx Jan 1962:            Attended Imperial Defence College.
21 Dec 1962:          Assistant Chief of Staff (Intelligence), HQ Allied Air Forces Central Europe.
24 Jul 1965:            Senior Directing Staff (Air), Imperial Defence College.
 4 Apr 1968:           Commander, HQ British Forces Gulf.
He represented the RAF College at Soccer and attained the rank of Flight Cadet Corporal.  On 7 Mar 1942, he led the first group of Spitfires into Malta from the American aircraft carrier USS Eagle.  On arrival the aircraft were used to re-equip No 249 Squadron with him as the new CO.  In May 1942, he and four of his pilots were sent back to Gibraltar to lead a further group of  Spitfires from the carrier USS Wasp, which took place on the 18th of that month.  His final tally of victories was six confirmed and one shared, one unconfirmed, three probables and two shared, five damaged and two shared.  He retired on account of medical unfitness for air force service and lived in France for the remainder of his life.
Citation for the award of the Distinguished Flying Cross.
"Acting Squadron Leader Stanley Bernard GRANT (33417), No.249 Squadron.
This officer is an excellent fighter pilot.  On one occasion he led a force of fighter aircraft over many miles of sea into Malta.  On the same day, after his aircraft had been refuelled, he took off and destroyed a Junkers 88.For the rest of the day he remained at the head of his squadron in a series of fierce battles over the island.  He has destroyed at least 4 enemy aircraft and damaged many more."
(London Gazette – 5 June 1942)
Citation for the award of the Bar to the Distinguished Flying Cross.
"Acting Wing Commander Stanley Bernard GRANT, D.F.C. (33417).
In December, 1942, this officer flew the leading aircraft of a formation acting as escort to a force of fighter bombers.  During the flight, 63 enemy air transports escorted by 5 twin-engined fighters were intercepted.  Leaving the fighter bombers to attack the transports, Wing Commander Grant led his formation in an attack on the enemy fighters, all of which were shot down.  This officer, who displayed great dash, destroyed 2 of them. He has participated in many sorties and as a result of his outstanding work, much success has been achieved.  He has at all time's proved himself to be an inspiring and courageous leader."
(London Gazette – 29 January 1943)
GRANT Stanley Bernard Wing Commander raf no. 33417
Stan Grant was born on 31 May, 1919, attending the RAF College at Cranwell as a cadet in January 1937-December 1938. He was posted to 65 Squadron early in 1940, seeing action over Dunkirk and during the Battle of Britain. He became a flight commander in August 1941, and in December was posted to 601 Squadron. Promoted Squadron Leader, he led the first reinforcement flight of Spitfires to Malta from HMS Eagle on 7 March, 1942, taking over command of 249 Squadron which received these aircraft on arrival. On 30 April he was flown to Gibraltar with several others to lead in a further group of reinforcements, flying off USS Wasp on 9 May. He was awarded a DFC on 20 May 1942 and on 30th was promoted Wing Commander and posted to HQ, Middle East, in Egypt. He returned as Wing Leader, Takali, during August, remaining on the island well into 1943, and receiving a Bar to his DFC in January. He then went to the Middle East again to 203 (Training) Group. In 1944 he was posted to Advance HQ, Mediterranean Allied Air Forces in Italy as Command Training Officer. He remained in the RAF, becoming a CB in 1969 and retiring in June 1970 as an Air Vice-Marshal. He died on 6 July, 1987.
1940
26 May

Bf 110

Spitfire I

N3161

off Calais

65 Sqn

27 May

V2 Do 17 Probable

   "

  "

near Calais

  "

   "

Bf 110 Probable

   "

   "

N Dunkirk

  "

9Jul

Bf109E Unconfirmed

E Ramsgate

  "

1942

11 Mar

Bf 109 Probable

Spitfire V

AB262 "B"

Grand Harbour

249 Sqn

17 Mar

Bf 109 Damaged

    "

Malta

25 Mar

Ju88

    "

    "

    "

  "

Bf 109(a)

    "

sea off Gozo

    "

1 Apr

Ju88 Damaged

    "

Malta

    "

  "

Bf 109 Damaged

    "

    "

    "

    " 

JU87 Probable

    "

    "

    "

99

JU87 Damaged

    "

    "

    "

21 Apr

½

Ju88

    "

    "

    "

10 Jun

Re2ooi (b)

    "

BR176/C-25

    "

11 Dec

½

Bfi 10

    "

near Lampion

Takali Wng

    "

JU52/3m

    "

    "
TOTAL: 5 and 2 shared destroyed, 1 unconfirmed destroyed, 3 and 1 shared probable, 4 damaged.
(a) Bf109F of Stab II/JG3; Fw Max Fischer baled into sea and rescued; (b) Re200i of 150° Squadriglia, 20 Gruppo Aut CT; Scrg Giovanni Dringoli killed.
October 2016 – Germany & Australia

Return to busy, complicated trips!
First part to complete the training of a new pilot for the Shobdon based Commander, the new pilot requiring 10 hours under supervision for insurance
17 October: Shobdon-Hawarden-Elstree-Fairoaks-Biggin-Chichester; failed to get back to Shobdon due to closing time at Hawarden.
18 October: Hawarden to Shobdon for other pilot's bags, expecting to return to Shobdon then Berlin. On arrival, passenger announced no requirement to stop and Shobdon. To simplify clearances, low approach at Shobdon, then direct to Berlin Schoenefeld.
On arrival, some 45 minutes of the 10 hours required, so airborn, twice round the hold and land back.
19 October: Berlin to Gatwick, taxi to Ollie's for supper then back to Lindley's
20 October: Etihad to Abu Dhabi & Melboune.
21 October: night stop Melbourne Club
22 October: Motoclassica show
23 October: National Gallery Melbourne. Airline to Sidney, met up with Wills at Hertz desk, night stop with school friend of Gillian's
24 October: Car to Armidale to stay with Brad Edwards, former World Champ gliding friend of Justin's.
25 October: Armidale
26 October: Armidale, gliding with Brad in ASH25
27 October: Armidale, Keepit Dam in Cessna 185
28 October: Airline, Armidale, Sidney Hobart. Night stop in Hobart Club.
29 October: Visited Museum of Old & New Art Hobart, at Corinda, DB's new hotel to be (his G grandfather's house) then drive to Douglas Blain's farm at Brockley.
30 at Brockley
31 Brockley to Hobart and Melbourne to stay in the Club
1 November: Melbourne Club. Dinner in Sofitel
2 November: met for the Blain Memorial Great Ocean Road Drive.

5 November: return via Abu Dhabi to London, Chauffeur car to Bromsgrove to collect Maserati from defect rectification.


Changes
7/3/2001: Add DUC trip description.
14/6/2001: resaved HTML from Word
10/8/2002: add the Gables particulars.
8/12/2003: extra info.
24/11/2005: ferry flights and others
26/11/2006: more trips
29/12/2006: reformatted
3/6/2007: edited.
17/8/2008: March SA trip, Svalbard.
19/1/2010: more trips.
1/10/2016: Bentley picture
7/11/2016: Australia 2016
14/1/2018: More Flying exploits
20/3/2020: additions of ferry flights and Cubs
Capital Legacies:[2]
Ones that got away:[3]

OAM Letters:
                                            The Gables,
                                             Norton,
   16 March `96                              Presteigne.
Dear Isabel,
            How are you? I just thought I would do this
properly.  How's school, Moor Park is O.K at the
moment. Thank-you for the letter, so here's the reply. I
haven't met Ulrika but I'll see her on Sunday night. She is
supposed to be too pretty! My exam results:
        Subject   %   Position   Comments
        English  48%    ?       I need to improve. Scholastic
                                paper.
        R.S      52%   =11      32+20, revise.
        French   48%    14      Crap   "
        Maths 1  69%     5      Good, get me past my C.E.
        Maths 2  ??%     ?      G.C.S.E standard, made by
                                MR. Brindley.
        Geog     58%     2      Good.
        Spanish  54%     8      8th! 1 year less Spanish than
                                everybody else.
        Science  66%     1      Square I beat all C.E
                                candidates, beat 2nd by 10%!
        History  55%     8      1st pass!
        Latin    46%   =13      Crap, but not last.
  I did well in science, maths and geog. But Spanish I got
54% and came 8th. Mummy is having a dinner party, Sarah just
reminded me about Mothers Day. Got to fly to get some flowers
and a to make card. Ulrika has got a new second hand car plus
a second hand television, with tele-text. She's supposed to
have nice clothes and speaks very good English. The dinner
party went on until 2 o' clock! I've got a cold, so I'm
drinking loads and smothering my self in Vic. Last night
Posie and Teddy had a lovely night finishing all the uneaten
food, without permission. They ate all mine and Sarah's
cucumber mousse, Sarah thought that I'd eaten her supper!
It's 12 o' clock and mummy isn't up. Animals vast supper:4
Profiteroles roles, 2 cucumbers mousse, 1 bar of Cadburys
chocolate (32 squares!), quite a meal and plus their normal
meal. I'm going to try and get the video Demolition Man.
Thanks again for the letter. I'll probably see you at the end
of term. This is the longest letter I've typed to you. See
you then, Bye. Lots
                    of
                       love Oliver.
---
[1] Chloe Grant   +33-615-62-87-15
[3] I met in late 1972, Sophie Williams, dau of Pauline E.L.A. de Bearnaz de Morton de La Chapelle (formerly Mrs Marsh). Pauline was the 2nd wife of Simon William Peel Vickers Fletcher whom she had divorced by early 1949, when Pauline Fletcher married her third husband, Richard G. Williams.
SWPVF was the father of actress Susannah (York) Williams by his first wife. Sophie was at the time (1973/4) a dancer and had been with "Pan's People", a well known TV dance troup on "Top of the Pops".
BMD: Index Sophie-Terese de B. de M. de La C., mother in index de la Cuareus (spelling?), Q4 1949.
At the time, one Sue Jenks was the favourite!
---
[i]   Date:         Thu, 30 Jan 2003 7:26:47 BST
   From:         Ollie Maitland (Nepal).
Ally and I met up with the others from the GAP challenge group yesterday and today we are going to find out where we are staying for the next 3 months. The others seem pretty nice although perhaps restrained. Having wicked time in Thamel (Kathmandu) at the moment, founds some very cool cafes and bars. Spend lots of my time in a cafe called 'New Orleans' where they play cool jazz and have superior coffees. Then progress to a little place to eat some Daal Bhat (rice and lentils) for about 1 pound. Then there is a little bar called Tom and Jerry's where most of the young western ppl chillout. There is even a club in Thamel but most of the time we chill in a cafe called Boogie Woogies until the early hours here they show all the latest films, inc Chicago.
I have met a Tibetian monk, called Khedup, who is on a holiday from the north east of India (in the mountains) and he has invited me to stay up there if I want. I'll see how long I have after teaching but i hope i can go because it is supposed to be amazing there.
[ii] 1959 Bentley S1 Continental Saloon Coachwork by H J Mulliner, VYW 667, last in October 2002 for just under £50,000, probably by Roger Bayliss's family, Peter's brother.