Date: 10/12/2012


4: Miscellaneous Dublin Information
6. Murder of Richard Chadwick (1800-1827)
7. Rev Richard Chadwick. (Parson Dick, 1757-1817)
9. Beatty Family: EMC's wife's family  (added 27/4/2003)
10. Richard England (added 28/4/2003)
11:  Donald MacDonald of Sanda  (added 1/12/05)
12:
The Iron Church, Victoria BC 1
Appendix 1. Priscilla Bell Descendants 7
Murder of Richard Chadwick (1800-1827) 13
THE BIG HOUSES AROUND CAPPAMORE  CO LIMERICK   IRELAND 17
Appendix 9 - Beatty Family: EMC's wife's family 19
Appendix 11: Donald MacDonald of Sanda 29
Appendix 12 Mockler Canada & Ireland: 29
Headstone in Magheragall Grave Yard 32
Edward Marion Chadwick's Law firm: 33
Hercules Rowley v. John Moore and Thomas Jackson 64
An Historical Account of the Macdonnells of Antrim 68
INTERNET EXTRACTS OF TOPOGRAPHICAL RELEVANCE 69
HALDIMAND COUNTY, ONTARIO, HISTORY 73
Industry an Industrious Population 80
William Eade Will – proved 1824 115

The Iron Church Story

An extract from "The Iron Church" (1860-1985), by Stuart Underhill.

A history of St John's Church, Victoria, B.C.

The extract begins at the move from the old "iron church" to the new one, built on Quadra St. FAP Chadwick became rector shortly after the move.

      One week later, on December 22, 1912, the first services were held there. It was nearly Christmas, a time for rejoicing, and the ladies had outdone themselves with their decorations. The sadness of departure was forgotten in the excitement of the new surroundings.
      For several weeks Sunday School classes continued in the hall on Herald Street but at last the basement in the new church was considered ready for the children.
      Meanwhile a new problem arose: what to do with the Iron Church? Some people though the synod should take it over and preserve it as the first church consecrated in the province. The suggestion was declined. A proposal to present it to the parish of St. Mark's also was vetoed.
      Mr. Jenns had the last word: "Leave the old landmark to the contractors to dispose of as they deem best." In 1913 the old church was pulled down at a cost of $220. The organ that had been used latterly went to St. Paul's, Esquimalt, where it still does service.
      The way was now clear for the Hudson's Bay Company to begin construction of its new store. A start was made but eight years were to elapse before its doors were opened to customers.
      The bubble of British Columbia's prosperity was about to burst. Overseas investors began pulling out of the province. Astute local entrepreneurs liquidated their holdings while property values were high. Land prices began to sag, then crashed, wiping out the investments of thousands of speculators. In 1914 came the final catastrophe - the Great War.
      Before that happened Mr. Ard resigned as assistant priest of St. John's. Was he upset because he was not chosen to succeed Mr. Jenns, whose replacement was imminent? We do not know. The honour went to the Rev. Frederick Austen Pakenham Chadwick, a more experienced churchman with an impressive record of parish-building. Ard returned to England.
      Mr. Jenns spoke of him affectionately. Bishop Roper told the synod: "It is a happy experience when, after 10 years of work together, an aged rector can say of his younger assistant: "He has been like a son to me."
      The Chadwicks were a handsome couple with family connections that passed muster with the sternest social critic. He was born in Guelph, Ontario, which made him, when the time came, the first Canadian rector of St. John's. His line reached back into English peerage.
      She had been Creina Russell Henderson of Windsor, Ontario,

Page 46

her father a civil engineer who later became vice-president of the Canada Salt Company. They met when Chadwick was rector of All Saints', Windsor. He had been wed once before and brought two sons of that match to their marriage, which took place a year before they came to St. John's. A boy and a girl were added to the family.
      Their positive virtues were soon tested in Victoria. When Chadwick gave up St. Paul's, Vancouver, it was understood that after a trial period he would take over from Mr. Jenns. The transition was slow. The old gentleman showed no sign of giving up the rectory which meant the Chadwicks had to manage in rented premises. During their first year in Victoria they moved four times.
      Nor did Jenns absent himself from the church. He spent much time there, shuffling along the aisles in his bedroom slippers, pausing now and then in reverie. He still loved to preach although his voice was almost inaudible.
      "He wanted to die in the church. That's why he kept on preaching," Mrs. Chadwick said many years later.
      Patience won the day. In December, 1914, Jenns formally retired and Mr. Chadwick was appointed rector. The following month, January 22, 1915, Jenns died. Rose and his other children were at his bedside.
      After a proper interval the Chadwicks moved into the rectory. It was an attractive house with its large, panelled downstairs rooms, its glassed-in bookcases, its six rooms upstairs. The single bathroom was a drawback for a family with four children, especially when visiting clergymen came to stay. Necessity taught everyone the way to the church washrooms.
      Mr. Chadwick flung himself into his work enthusiastically. He had strong ideas of how a church should be run. He left his mark on every parish he had from Port Arthur, Dunnville and Windsor in Ontario to St. Paul's in Vancouver. In each one he left behind improvements, be it an extension to the church, a new organ, a new rectory or parish hall.
      He was shocked by Mr. Jenns' indifference to missions and quickly acted to rectify it. He often told his congregation: "Christ's command is 'Ye shall be witnesses to me in Jerusalem (our own parish) and in all Judea (our diocese) and unto the uttermost parts of the earth (our foreign missions)."
      An auxiliary for missions was set up, its fund-raising efforts including fairs and teas in the gardens of parishioners or in the

Page 47

church grounds. He was an energetic gardener and improved the surroundings of the church by putting in a lawn and a rockery.
      Jenns in his later years had been unable to do much parish visiting, though Mr. Ard tried to make up for that. There was a revolution when Chadwick took over. Nearly every weekday he could be seen somewhere in the parish, spinning along on his bicycle rain or shine. He averaged some 600 home calls a year. He was also in great demand at funerals, there being three funeral parlours close by St. John's. He was asked to officiate at so many - over 60 a year - that it interfered with his holidays.
      Chadwick had been educated at Trinity College in Toronto, the training-ground of so many outstanding clerics. He was active in athletics there - captain of the rugby, cricket and baseball teams and president of the debating society.
      Surprisingly he did not win high marks from his congregation as a speaker. His preaching voice was not compelling. "It was scratchy," said one parishioner. "My brother used to say it was like a gramophone that needed the needle changed."
      It grew weaker as he was increasingly affected by diabetes which plagued him for much of his ministry. He read most of his sermons. He favoured a low church form of service so was spared from trying to sing any of the liturgy. He was intensely devout, marking Good Friday with a three-hour service.
      He showed a calm courage in difficult situations whether it was helping to fight a house fire or standing up in public to speak his mind. He was active in Rotary and at one supper meeting blanched to hear a member tell an off-colour story.
      Chadwick was on his feet in a flash. Such conduct was indefensible and must never be repeated at a Rotary meeting, he declared. The Rotarians applauded him.
      "Well done," said his neighbour when he sat down. "That was a brave thing to do."
      "My knees were shaking," Chadwick confessed.
      The church groups knew him well, for he was always turning up at their meetings and stirring them to new endeavours. He was not noted for his sense of humour but his friendly smile won people to his side. He liked young people and encouraged them to participate in every aspect of church life.
      How bitter to him were those 1914-18 war years which saw so many of them leave Victoria, never to return. Two hundred and eighty men and women from St. John's served overseas. Twenty-five lost their lives.

Page 48

      Sixty-five years later Mrs. Chadwick shuddered when she thought of it. "Those dreadful casualty lists," she said.
      It was a time to test men's faith. Thoughtful churchmen wrestled with the conflict between sturdy patriotism and their Christian teaching.
      Bishop Augustine Scriven, who succeeded Bishop Roper in 1915, summed up their dilemma at the 16th diocesan synod in February, 1916. He spoke of the war in these terms:
      "Of the ultimate result we are in no doubt, for it cannot be that the cause for which our Empire and her allies are fighting shall fail. We stand for Truth and Righteousness and Liberty; for the sacredness of treaties; for the defence of weaker nations; against the spirit of militarism; against the doctrine that right is might; against the overweening ambition of a nation which seeks to impose by force its tyranny upon others.
      "It is not then in the courage of our soldiers, though that has been proved a thousand times to be worthy of the best traditions of our race; nor in the strength of our navy, though we believe that navy to be, as it has ever been, invincible; it is not in the arm of the flesh that we trust but in the justice of our cause and in the defence of the Almighty.
      "It is with the sincerest conviction that we are fighting on the side of righteousness that we boldly claim the help of God against our enemies and say: 'The Lord of Hosts is with us: the God of Jacob is our refuge.'"
      The bishop agreed that there were those on the other side who would be praying for the same things. God would be the judge. Whatever He decided, the nations should emerge strengthened morally and spiritually.
      "Meanwhile it is our duty to pray for victory, to work for it and fight for it, because we believe the things for which we are fighting are the things that God would have prevail upon the earth. God is the arbiter of battles .
      "Good shall assuredly come out of evil and both we and they against whom we are now fighting shall share alike in the blessings which will eventually accrue. Only, let us prepare our hearts to learn and profit by the lessons of war.
      "God is calling us to a purer, an honester and a higher national life which - since the nation is composed of individuals - means that God is calling us all - men, women and children - to greater purity and honesty and to higher ideals of life."

Page 49

Chapter Seven


Bishop Scriven did not live to see his pious hopes for the post-war world put to the test. He died soon after his address to the synod, to be succeeded by Bishop Charles de Veber Schofield. The new rector of St. John's, incidentally, was immediately active in the affairs of the synod, sitting on several of its committees.
      Scriven's patriotic fervour found ready listeners within and outside the churches of his diocese. Sometimes they reacted in a way he had not intended. Antagonism toward the enemy easily became hatred of all things German. Otherwise gentle people turned into zealots. There were violent incidents in which property was damaged and men and women with German connections were harassed. A forgiving heart won no merit marks where the Hun was concerned.
      St. John's struggled through the war years despite a depleted congregation. Practically all the male members of the choir enlisted. Those who remained felt it was their sacred mission to preserve and enhance the church for those who would one day come back from the wars. When they sang of "soldiers of the Cross" they thought of allied troops fighting for them in the dreadful conditions of the western front.
      Sometimes the meagre attendance was augmented by church parades. There were overflow congregations when local regiments or their reinforcements came to St. John's on the eve of their departure from Victoria. When the khaki-clad figures marched away the church seemed emptier than ever.
      "A large number of our church members have enlisted in the service of their king and country," the wardens reported in 1916. "This makes it all the more incumbent upon those of us, who through various causes are unable to go, to maintain to the very utmost of our ability the services of our beloved church."
      Church committee meetings ended with the singing of God Save the King. The little jokes that once enlivened the sessions

Page 50

with laughter were seldom heard. Apart from the war news there was constant anxiety over church finances. The Sunday School property on Herald Street had been mortgaged to help with building expenses and it was difficult to meet the interest payments. Eight thousand dollars was still owed on the organ. Taxes were overdue and it took a superhuman effort on the part of the Ladies Guild to raise $550 to clear them.
      No one complained - least of all Mr. Chadwick, already locked in his personal battle against diabetes. The rule of the day was to carry on, like good soldiers. In these and subsequent years he had stalwart support from laymen of the parish. It was not unusual for son to follow father on the church committee.
      The relief brought by Armistice Day on November 11, 1918, was tempered by sorrow for those who would not return. They were remembered by a reredos installed behind the altar below the tall east windows which portrayed major events in the life of Jesus.
      Returned soldiers carried out the work on the reredos in the Red Cross workshop on Johnson Street. Gracefully arched panels of oak took shape under their hands. It was unveiled and dedicated on April 18, 1920, at a morning service attended by Lieutenant-Governor E.G. Prior, Premier John Oliver and other dignitaries. The Rt. Rev. A. U. de Pencier, known as "the soldier bishop of the Canadian church," preached the sermon. He spoke again at evensong and at a special afternoon service for soldiers.
      The congregation loosened its purse strings generously for the memorial. The giving did not stop there. The war had frustrated Mr. Chadwick's talents as a builder and fund-raiser. Now he could give them free rein.
      His first ambition was to clear the church of debt and this he promptly set about. By now he was well acquainted with his flock. Substantial gifts were needed and he went to those who could make them. He was a persuasive talker, at ease in the presence of moneyed people. D. R. Ker (commemorated in the south side windows portraying the apostles Peter, James and John, called by St. Paul "pillars of the church") is one of those mentioned as instrumental in the liquidation of the Herald Street mortgage.
      In 1920, Chadwick was able to announce that the church was free of debt except for money still owed on the organ. That too was cleared away in 1923. In June, 1924, St. John's was consecrated at morning service by Bishop Schofield. In the evening a special "service of praise" was held. For a long time thereafter similar

Page 51

evening services were held from time to time in remembrance of the consecration.
      There were other grave financial problems that were not solved so readily. The Rectory Trust Fund, set aside in 1912 with high hopes that it would ensure forever the rector's stipend, was not living up to expectations. It had been invested mostly in mortgages which at the time seemed "safe as houses." Interest rates fell and during the war some mortgagers defaulted on their payments. The church committee pledged $50 a month out of church funds to bridge the gap between trust fund revenue and the rector's salary.
      These difficulties did not deflect Chadwick from a pet project. He wanted to build a parish hall. It would provide better facilities for the Sunday School and the church's numerous social groups. The 1924 annual general meeting heard reports from the Ladies Guild, the Boys Corinthian Club, the Anglican Young People's Association, the Men's Society, the Women's Auxiliary, the St. John's Athletic Association, the bowling club and the Girls Beacon Club.
      Television was unknown. Radio was a noise on the distant horizon. Religious observances aside, St. John's was a place where many people went during the week for fun and companionship.
      It took time to get the ball rolling. People grumbled about demands on their purses, especially now that the cathedral was soliciting funds for a new building. Chadwick pressed on. In 1929 additional land was bought on the east of the church property. Maj. Spurgin, designer of Oak Bay High School, was invited to draw up plans for a parish hall.
      He envisaged an auditorium with a gallery that would seat 500 and would be equipped with folding partitions to create separate classrooms, a luxury the Sunday School never enjoyed. Manipulation of the partitions would also make possible a Guild room, a kitchen, a stage with dressing-rooms, a young people's classroom, a chapel, a gymnasium and a men's club room.
      Alas for Mr. Chadwick's hopes. They shrivelled before the chill economic winds which now began to circle the globe. He was lucky, perhaps, that before the year was out the church committee decided to install a new oil-burning furnace in the rectory, which everyone agreed was disagreeably draughty.
      The parish hall project was shelved with $1,683 left in the fund. Just as the Great War checked Mr. Chadwick's expansionary dreams, so did the Great Depression. It brought a new kind of casualty: the unemployed who were

Page 52

not hailed as heroes but as rather frightening spectres of a crumbling social fabric. Their tragedy touched churches throughout Canada. Conscience demanded that the unfortunates be helped. Falling revenues dictated that such help would be minuscule. The seeds of church involvement in social and economic problems were sown in those years known as the Dirty Thirties.
    The story was the same across the country. Church attendance fell off because people were too poor to put anything on the plate; too poor, some of them, to dress in what they considered a respectable manner. These were years when children were kept home from school because they lacked shoes.
      Churches could not meet their apportionments. Mr. Chadwick noted a marked decline in the number of weddings. Every day desperate men came knocking at the rector's door in search of alms. Some were suspected of spending money on drink so all were given food tickets redeemable at the local soup kitchen. Morning often disclosed ragged figures huddled in the church garden where they had crept for overnight shelter.
      St. John's counted every penny twice. Emergency expenditures were especially painful, as in 1932 when the copper sheeting fell off the steeple during a storm and had to be replaced. Economies were sought everywhere. The wages of the organist and janitor were reduced. Mr. Chadwick volunteered to surrender $10 of the $50 the church provided each month to make up his salary.
      If the chronicle of St. John's at this point seems joyless, it was not. Hard times bring people together. There were many examples of unselfish sharing, many laughs over the stage props and costumes improvised out of unlikely materials for amateur theatricals. Church groups still had their annual picnics. The Anglican Young People's Association had its dances, its hikes, its Pancake breakfasts.
      There was excitement too. One Sunday while Mr. Chadwick was reading the lesson there was a commotion at the back of the church. A naked male figure (he had disrobed in the vestibule built at the Quadra Street entrance to reduce draughts) came streaking down the aisle, shouting "Christ is risen!"
      Mr. Chadwick went on reading as if nothing unusual were happening. Two sidesmen darted into the vestry and reappeared with white choir robes which they wrapped around the distraught intruder before bundling him out of the church.
      Mrs. Chadwick never forgot the pleasant contacts she had with parishioners especially when they invited her into their sum-

Page 53

mer gardens. She loved flowers and openly begged them for church decorations. Sometimes the response took her aback. On one occasion she admired her host's flowering cherry and asked for a few branches for the next Sunday's decorations.
      He stared at her horrified. "Madam," he said, "I would rather cut off one of my arms than cut a branch off that tree."
      Sometimes it was Mrs. Chadwick's turn to surprise the parishioners. She tried to persuade one gentleman to join the choir, in which his wife already sang. No, he said, he had served on committees and in other capacities for 16 years and so had done his Bit for the church.
      Mrs. Chadwick retorted: "Sixteen years, yes, a long time. I wonder how long eternity is going to last."
      She had been trained as a Sunday School teacher and social worker before she married Chadwick and threw herself enthusiastically into all church activities. Now the care of her ailing husband absorbed her increasingly and limited her participation.
      She had always been fascinated by medicine - had, in fact, wanted to be a doctor - so she did not flinch from the snacks, medications and injections which he required. She fought like a tigress to obtain insulin for her husband after reading in a popular magazine of its discovery. She pursued every treatment that might ease his condition.
      Chadwick was a good patient. "He was easy-going and didn't let it worry him," Mrs. Chadwick recalled when I interviewed her. At 94 her laugh was as bubbly as a girl's. "He did what I told him."
      As his illness grew worse there was a drift away from St. John's. The cathedral offered a counter-attraction in Dean Cecil Quainton, a powerful preacher. Those who worked most closely with Mr. Chadwick refused to hold him responsible for the decline. Stanley Hawkins, a cheerful power-house who kept many of St. John's activities alive through those difficult days, blamed it on the Depression.
      Chadwick's friends fretted over his condition and tried to make life easier for him. Within the limited means available there were efforts to provide him with an assistant. None was successful. One called for St. John's to make a contribution to the stipend of the rector of St. Saviour's in Victoria West, who would also act as Chadwick's assistant. The arrangement did not last long. It would have been worse without the Rev. Montague Bruce who for years helped out at services, refusing any remuneration.
      By 1936, Canon Chadwick as he now was had to recognize the

Page 54

limitations imposed by his ill health. He told the church committee that if only a curate could be found he would forgo $400 a year from his own salary. By year's end the Rev. G. R. B. Bolster had joined St. John's as an assistant.
      The previous year - 1935 - saw St. John's celebrate its 75th anniversary. There was no sign of weakness in the messages that Canon Chadwick delivered in a special leaflet prepared for the occasion. His devotion to his church and to the mission field shone through them.
      He dissected St. John's fixed commitments to the diocese which included a synod assessment of $135 a year, a sum of $720 a year to the Diocesan Mission Fund and $200 to the Missionary Society of the Canadian Church (MSCC).
      The Diocesan Mission Fund, he explained, was to help outlying parishes on Vancouver Island where populations were too sparse to yield the incumbents' stipends of $1,200 a year.
      The MSCC had a wider task. It maintained mission work among the Indians and Eskimos, and helped struggling missions on the prairies, Oriental missions in British Columbia, missions to the Jews in large cities of the East, and the Columbia Coast and other missions in B.C.
      In the foreign field the MSCC was fully responsible for the diocese of mid-Japan which had a bishop and staff of 26 workers, plus 18 Japanese clergy and five celebrants. In China it supported the entire work of the diocese of Honan where the British had recently withdrawn, leaving nine Chinese clergy "holding the fort."
      In India the Canadian church supported 16 missionary workers in the diocese of Kangra. It had representatives in Palestine, Chile and Korea.
      "When we consider that the whole Canadian church contributes annually the splendid sum of $350,000 for all this work, surely we will cheerfully assume our small share of $200 and consider it the irreducible minimum," he said.
      Another section of the leaflet dealt with "duplex" envelopes which had been introduced some years before but were slow in catching on. The envelopes were divided into two sections, one for the parish, the other for missions, "reminding us of our duty to support the church at home and abroad." They were supposed to land on the collection plate each Sunday.
      "The two parts also remind us of the TWO SERVICES (at least) each Sunday," he said. "Give the one half at the morning service, the other at evening service."

Page 55

      He stressed the need for regular giving.
      "The burden of the support of the church rests upon a few devoted attendants, which burden often becomes too heavy for those few to bear, and the work suffers.
      "Usually those who attend but occasionally give but occasionally. It is a sad fact that but a few realize the responsibility for giving as the Lord has prospered them. The Scriptures teach that systematic and proportionate giving is the only proper giving."
      He found space to revert to his old love: the need for a parish hall. The fund now stood at $3,400. It took a little while to blow the spark into flames but by early 1939 the people of St. John's once more seemed ready to support the project.
      There were signs that Canada was emerging from the worst of the Depression. Few associated the improvement with preparations for an approaching world war. "Peace in our time" statements calmed anxiety about the situation in Europe; Japan's aggression in China was a distant altercation between yellow men.
      Once more the parish hall appeared on the agenda of church committee meetings. Estimates were obtained. They ranged from $5,650 to $10,000. Would the project finally get off the ground? The answer was No. By June the slide toward war was unmistakable. Once more the parish hall was set aside until times were more "propitious."
      Mr. Chadwick's days of activity were nearing an end. He knew it, his wife knew it, the congregation knew it. He was subject increasingly to diabetic comas. The main obstacle to an early departure was his pension but at last that too was cleared.
      In January, 1940, Canon Chadwick announced he was leaving St. John's, the church he had served so bravely for 26 years. He died in 1952, aged 79.
      Selection of a successor provoked some friction between the church committee and the Rt. Rev Harold Sexton who had succeeded Charles Schofield as bishop of British Columbia. Strong-willed, outspoken, the Australian-born bishop liked to get his own way.
      He had his own ideas about who should be the next rector. His candidate preached at St. John's without stirring up much enthusiasm. The church committee was homing in on its own candidate. Once they found him they pressed stubbornly for his appointment.
      By this time radio had invaded nearly every home in North America as a source of entertainment and information. Religious

Page 56

programs were popular. In southern British Columbia there was a wide audience for a Sunday evening broadcast from a Vancouver station. Called At Eventide it followed a simple pattern: some sacred music, a few prayers, a few words of comfort and exhortation from an unidentified preacher.
      The program had its listeners in Victoria. More were added when the vacancy loomed at St. John's. It was easy to discover the identity of the speaker. He was invited to preach at St. John's. He was an instant success.
      The church committee passed a resolution asking for his appointment and sent their representatives to present it in person to Bishop Sexton. The bishop was not pleased by this turn of events and hemmed and hawed. The representatives stood firm. They would not leave the bishop's office until he telephoned the invitation to Vancouver.
      Sexton yielded reluctantly. "But mind, you'll have to pay for the 'phone call," he growled as he reached for the instrument.
      That was how the Rev. George Biddle was asked to become rector of St. John's, a post he occupied for the next 25 years.


57




Appendix 1. Priscilla Bell Descendants

Maria Suffolk[i] Sun 20 Jan 2002

Dear Antony Maitland,

An internet friend, Hugh Casement in Germany, sent me your website details regarding the fascinating account you've posted reg. Chadwick families, including Bell, Gurney, Fry and Wakefield.  Everything in it is interesting, thank you so much for sharing this.

I'd like to ask whether you ever came across any mention of the Wakefield brother, John Howard, who went to India for East India Company in the army ?  The relevant passage in your website is above (66).

   Priscilla, married to Edward Wakefield and had issue, one of whom was Edward Gibbon Wakefield, founder of the Colony of New Zealand;
   Katherine, married to John Gurney, of Earlham, County Norfolk, and was mother of Elizabeth Fry, the philanthropist also of Hannah, wife of Sir Thomas Powell Buxton, Baronet.
Actually, and it probably isn't terribly important with regard to your website, Priscilla Wakefield (nee Bell) and Edward Wakefield had children, one of whom was named Edward Wakefield again.  This Edward married Susannah Crash, and it was they who sired Edward Gibbon Wakefield & siblings, one of whom was John Howard Wakefield, my own gr.gr.grandfather.  I'm only mentioning it for clarity's sake.  So, Priscilla Wakefield was the grandmother of Edward Gibbon Wakefield and of Arthur, of John Howard, and others.
    Priscilla's sister Katherine Gurney and she were very close.  I've borrowed from the NZ Turnbull Library the microfilms of copied diaries of Priscilla Wakefield, quite famous herself for work among deprived women in east end of London.
    I myself live in a tiny village in Australia, so most of my research is done via the internet and libraries, and the help of a very good friend in UK who has beavered in the India Office, London.
What I found absolutely fascinating was to read the account of the visit of the King of Prussia, with a Mr Bunsen present.  The Bunsens were in the diplomatic service for Prussia.
   Elizabeth Fry was a cousin to Edward Wakefield and his wife Susannah Crash.  The daughter of Elizabeth Fry, Katherine who looked after the house, would have been a second cousin to JHW, my gr.gr.grandfather.
   You see, the daughter of John Howard Wakefield, born in India to him and an Indian aristocrat who took the name of Maria Suffolk on baptism, was called Lucy Catherine Wakefield. 
   Lucy Catherine Wakefield married Count Hugo Radolinski, Prussian, in 1863.  He later became Prince Radolin, working as Private Secretary to the Kaiser.  I have read somewhere that she married from a Gurney household in London, her father having died the year before in London (her mother in India in 1852).




I've always wondered why Lucy connected with a Prussian - your website does offer an explanation.   I would welcome hearing from you.
My own line of research at present concentrates on finding the background to John Howard's wife, who unusually took Suffolk as part of her name. Descendants of theirs Germany have a photocopy of a portrait, showing clearly Maria Suffolk Wakefield as a full name, and this is also given on her burial certificate (obtained from India Office in London).

It has been Hugh Casement who put me in touch with these relatives, who descend from Lucy Catherine (nee Wakefield) and Hugo Radolin.

You might also be interested to know that a son of :

67
    Rebecca, married to Abel Chapman (c).

given in your website was called Henry Chapman.  He became an Assistant Surgeon to the East India Company and, further, married in 1836 (in India) the sister of John Howard Wakefield above, one Priscilla Susannah Wakefield who had gone to India to teach.

Well, I do hope you don't mind my approaching you on this matter and very much look forward to hearing any ideas you may have regarding my "quest". 
With kind regards, Maria Suffolk

p.s. I took my gr.gr.grandmother's name by deed poll many years ago.


21/1/2002:-

Priscilla BELL m. Edward WAKEFIELD (she being the sister of Catherine GURNEY, nee Bell, who was the mother of Elizabeth Fry)

Among their issue was :

Edward WAKEFIELD m. Susannah CRASH

Among their issue were :

Edward Gibbon WAKEFIELD m. Eliza PATTLE (famous Pattle family of India)

John Howard WAKEFIELD (East India Company) m. Maria SUFFOLK (Indian aristocrat, converted) in India

Priscilla Susannah WAKEFIELD m. Henry CHAPMAN (son of Abel CHAPMAN) in India.

Among the issue of John Howard & Maria Suffolk WAKEFIELD was:

George Edward WAKEFIELD (born in India) m.
(1) Eliza Bastard (a Devon family) and
(2) Ruth Adalaide Allsop (a Cork/Dublin family) in India

Among their issue was :

Violet Mary WAKEFIELD (born in India) m. Owen Chilton Goodenough HAYTER in India

Among their issue was :

Janet Mary Wakefield HAYTER (born in India) m. John Duncan LOGIE in UK.  She later divorced, and deed-polled her name to Janet Mary Wakefield HOLMES.

Among their issue was :

Mary Elizabeth LOGIE m. Peter James WILDBLOOD in UK.  She later divorced, and deed-polled her name to Maria Isabel SUFFOLK.

Their issue is :
Sean Andrew Gavin WILDBLOOD
Angus Jeremy Ross WILDBLOOD

So, I am the fifth generation down from John Howard & Maria Suffolk WAKEFIELD.




BOURCHIER DESCENDANTS
Descended from Charlotte Chadwick

18 Jul 2002  "Cara Stewart"[ii]

Stumbled across your web site and discovered my husband's family on it.  His grandfather is Wilfrid La Rive Bourchier who is a descendent of Charlotte Chadwick and John Bourchier.
In case you're interested, we have a miniature portrait of Sara Aher's mother Suzanna Wilkinson and Sara's grandfather William Cumberland Wilkinson as well as a sister of Sara's.  Kate Aher died when she was about 14.  There is a very good possibility we have some small bits of Chadwick silver. Several years ago I was told by an elderly aunt that the  family crest on the silver was Chadwick.   I've checked the marks on the pieces and think these might date to the late 18th century which could mean they came into the family with Charlotte.  However, until more research has been done this is only speculation.
In case your're interested a book was published in the 19th about the Aher's and other branches. My husband, Simon Dalby, son of Nina Marion La Rive Bourchier, is now living in Ottawa, Canada.  Given the number of your ancestors who ended up in Ontario I am tempted to say that "all roads lead to Ontario".  (My family also arrived in Canada in the 1830s via Ontario.)

I was impressed with the amount of work that you've put into your family research.

8 Sep 2002:-

My husband family connects with the Chadwicks when Charlotte Chadwick marries John Bouchier in 1797.  Their eldest son, John, marries Sarah Aher (I have miniature portraits of her, her father, and her daughter Kate) and a handful of generations later my husband, Simon Dalby, comes along.  This particular Bourchier line seemed to suffer due to the consequences of WW1 so that despite a huge number of brothers and sisters only one of them produced children and these were girls. You might be interested to know that these Bourchiers are descended from the Bourchier regicide who signed King Charles 1 death warrant.  I'm still trying to figure out precisely how they ended up in Ireland but so far it doesn't seem to have anything to do with Cromwell or the need to flee. To the best of my knowledge I believe that Charlotte and John lived at Baggotstown in Co. Limerick.  The house/estate was confiscated by the Irish in 1905 so it is no longer owned by Bourchiers but the house is still standing.  It looks a bit tired but still seems to exude a degree of charm. My Stewarts came from Banff, Scotland and first arrived in Canada East in the 1830s.


From:
Julie Bouchier Perry[iii] on September 19, 2009 from Orinda, California

I come from the Bourchier/Bouchier family from Kilcullane and Baggotstown in Limerick from my father, Henry Bouchier.  Earlier, they spelled it Bourchier, and I have a copy of my GGrandfather's Marriage Certificate from the Hall of Records in Dublin, wherein he signed it, Thomas Bourchier, his father signed it as Henry Bourchier, and his brother, as John Bourchier.  That was in 1862.  They left Ireland in a few years after my Grandfather, Henry Bouchier was born in 1864 for Toronto, Canada.  Eventually they moved to Chicago and then to Los Angeles, where my father, Henry Bouchier was born in 1906.

I see where some of my relatives married into the families which you discussed.  I have a family letter written in 1948, suggesting that our family came from the Beningbrough Bourchiers of York, or the Bourchiers, Earls of Bath.  I have reserached this, knowing that the Earls of Bath came earlier, and that Sir George Bourchier, of that group, was given much acreage in what is now Limerick, and that part of that grant from QEI, was given to our relatives by Oliver Cromwell, whose Aunt had married into the Barrington family.  He had married an Elizabeth Bourchier, who does seem to be also connected to the Beningbrough family in some fashion.  They all came from John Bourchier, Lord Berners, originally, who came from the marriage of Anne Plantagenet and William Bourchier in the 1400s.

I f you may have any information about just who in the Beningbrough group was the father of John Bourchier, 1664, of Baggotstown, my relative, I would so appreciate knowing it.  I think it was the son of the regicide, Sir John Bourchier of Beningbrough, or a very close relation of his.
 


Appendix 3:
More on Sally Chadwick

From Hugh Casement March 2003[iv].

Sally Chadwick and George Casement:-

he was the 4th and youngest son of George Casement, naval surgeon, of Larne, Co. Antrim, younger son by his 2nd wife Martha Montgomery.  He was thus a half-brother of Maj.Gen. Sir William Casement of the supreme council of India. He was b. in Larne 1 May 1788 and d. at Mhow, Indore, 1 Nov. 1822; they m. at Bareilly 16 Apr. 1821.  George was in the 21st Native Infantry.

      She m. James Graham at Agra 24 Feb. 1823, less than 4 months after George's death.  An indecently short period of mourning by our standards, but women of a marriageable age were in great demand in India and under considerable pressure.
      I came across a story of a sergeant who proposed to a widow when she got home from burying her husband.  She burst into tears, and he apologized for his undue haste.  Turned out that the reason for her distress was that she'd already accepted an offer at the graveside -- from a mere corporal!
      I believe James Graham came from Drumbo, Co. Down.

From Hugh Casement, 29/3/2003:
I've been sent the following details of Surgeon James Graham:

b. 28.1.1797.  MD Edinbgh. Ass. Sgn 1.20; Sgn. 9.30; killed by mutineers
Sialkot 9.7.57.
In actions: Gwalior 43-4 (battle of Panier); 1st Sikh 45-6 Sobraon and
Fierozeshahar; 2nd Sikh 48-9 siege of Multan.
Some posting refs: 22 Sappers & Miners; 29 civil station Mahidpore; 36
Artillery; 42 Horse Arty; 50 and 52 leave; 56 supervisory sgn Transravee.

I don't know where my correspondent got it from, and presume it refers to the one who m. Sally Casement, née Chadwick.  Apparently he was the son of William Graham of Drumbo, Co. Down (about 10 km S. of Belfast, near Lisburn).

Do you happen to know the date of the marriage?  I was told that the card index at the India Office says it took place in Agra on 24 Feb. 1823.  According to Hodson's List of Officers of the Bengal Army, George Casement d. 1 Nov. 1823.
Hodson could have mistaken the year, but there's further evidence: in the East India Directory for 1825 is a rather belated announcement of the birth of a son to the lady of Capt. G. Casement on 15 Mar. 1823.  Even if it was a posthumous child (and Graham wasn't claiming paternity) I doubt she'd have been described like that if she'd already remarried.  I conclude that George must really have d. in late 1823, and Sally remarried in 1824 (or even 1825).

Admittedly, there were other G. Casements alive in 1823, but this particular George was the only one both in India and of an age to be fathering children.

Do you know anything about that son?  It was news to me; either d. in infancy or was adopted by Graham, I would think.  Unfortunately E.M.C. doesn't give dates of birth for the Graham children.

Where I think E.M.C. may have made a mistake is in the date of Phoebe's marriage, which I copied from your web site as 1841.  I believe they m. at Meerut on 14 Apr. 1847.  He's in the Dictionary of Indian Biography and his family in Burke's Landed Gentry under Dingwall-Fordyce.

Also in Hodson is Col. Thomas Chadwick (1789-1861), 2nd son of Thomas of Barnascounce.  His sister m. Charles Hamilton Bell of the Bengal Army. 
Presumably that means Bell is also listed -- unfortunately I don't have the books.





Appendix 4:
Miscellaneous Dublin Information

Dublin National Library, 5/2/1998

Griffiths Valuations:

Tipperary, Ballinard, Shronell Parish, Clanwilliam Barony.  Ord 58&66.
William Chadwick, 7 entries as immediate lessor, 51 acres.
                one of these occupied by Edward Chadwick, esq Occupied
                House and land of 200 acres from Lord Portalington.
Ballinglanna: William Chadwick, 442 acres as immediate lessor and occupied 44 acres leased from Lord Portalington.
Ballycoury: Mrs Anne Chadwick, immediate lessor of 87 acres, occupied 73 leased from Lord Portalington.
Ballycohy: Edward Chadwick occupied 8 acres from Lord Portalington.



23/10/2000
MS8734:

a rent roll for "Mr Upton's estates and debts theron chargeable at the intermarriage with the daughter of Wm Stewart of Killymoon".
      Rent payable: £205-3-4        Freehold:     £377-11-11
      Interest:     £348-0-0        Ld Dungannon: £463-1-0
                                £553-3-4        Other lands:  £364-0-0
                                                                     £1204-12-11
                                                      Less            £553-3-4     
                                                      Net:            £651-9-7


Nat Library of Dublin has a collection of papers (MS 8734) containing rents rolls for mid 18thC:
a) Undated income:
   Freehold Rent: £2287-5-5
      Church lands:  £2424-9-11
                                 £4711-15-4      
b) 1772:
      Freehold Rent: £2287-5-5
      Church Lands:  £2359-5-4
c) 1764:
      Recd Arrears of Nov 1763: £709-12-10
      Recd Rent for Nov 1764:  £1168-13-5
      Arrears at Nov 1764:     £3676-3-11-3/4
                                             £5547-10-2-3/4
   Also
      Arrears at Nov 1763:       £2176-15-3.5
      May & Nov 1764 rents:    £3370-14-11.25
                                             £5547-10-2.75

      Note increase in arrears! Document lists all tenants.

Also included a bundle of letters to James Stewart of Clare St, Dublin about his standing in the General Election, which he won.
Also two letters from a friend, AH Trench.

MS103 p113:
Certificate of Arms of Henry Stewart of Starnorlar, Donegal, 2nd surviving son of the later William Stewart of Killymoon. 20/2/1799.

MS105 p41:
Note of rights to use arms to descendants of William Stewart of Killymoon.

MS108 p73:
Richard Cooper of Killenure Castle, Tipperary, and Catherine Chadwick dau & co-heiress of William Chadwick of Ballinard co Tipperary allowed to use surname Chadwick after their marriage: he became Richard Cooper Chadwick, 1855.

MS111c p31:
Grant of Arms to Major General William Wallace Kenny 1922, younger son of Randall Young Kenny of Killeshandra co Cavan, & Anna Maria his wife and daughter and co-heiress of William Armstrong of Kilbracken, Leitrim, and grandson of William Kenny of Drumboory co Monahan.

Analecta Hibernica Vol 15 1944 p372:
Baker Papers
Lease by Edward Water of Bolboe, Co Limerick to Richard Chadwick of Ballinamoght, Co Tipperary for a fine of £120 and rent of £45 pa for 3 lives (viz William Bourke, 2nd son of Dr Ulises Bourke of Drumkeene, Arthur Blenner Hassett of Ballinagananagh Co Limerick, and said Richard Chadwick) or 300 years, of the lands of Castlelaughny in parish of Kilcornane Co Tipperary containing 300 acres lately enjoyed by Alexander Crease.

Also in this issue under Longford papers:
Marriage settlement of Michael Cuffe of Ballinrobe, Mayo and Frances dau of Henry Sandford of Dublin 30/7/1718.





Murder of Richard Chadwick (1800-1827)
Back to Richard Chadwick family.

BOHERLAHAN – DUALLA Historical Journal 1999.

The Betrayal and Execution of Paddy Grace

  By John J. Hassett


Richard Chadwick 1800-1827 a local magistrate as well as weight master in Tipperary and land agent for Billy Sadlier of Sadliers Wells  Tipperary, was a man of some importance in social and property circles in West and Mid Tipperary in 1827. His uncle, Billy Sadlier was landlord of considerable properties in County Tipperary and an active supporter and promoter of the Orange Order in Tipp Town. Chadwick resided at Reddins Walk, Tipperary, was about twenty-seven years of age and as weightmaster of Tipperary Town and district as well as a land agent, enjoyed a good income.

As a land agent he was firm by the standards of the time. He was in his second year in that capacity when he began to experience difficulty with some tenants on the Sadlier lands at Rathcannon. Evictions followed which led to unrest and the burning of a house and a few lots of hay. As a magistrate, Chadwick had the power to transfer police to the area. In May 1827 he had permission to erect a police barrack at Rathcannon, to curb and monitor the activities of secret societies operating in the area. On the last day of June 1827 he was in Rathcannon, to supervise the marking out of the foundations for the building to house the police, where the Balicourt in that townland now stands on the road linking Bohernacrusha to Clogher and Clonoulty. Having completed some rent collections the previous day and earlier on that Saturday morning of June 30th 1827, he arrived on the site at Rathcannon, about 1 1.20 am. The foreman on the site was Philip Mara, who with two of his brothers and nine locals were part of the building team present and ready to start work. At noon the first sod of the site was dug. Philip Mara the foreman was a tenant of Sadlier's, had difficulty meeting his rent, and was under pressure from Chadwick around December of 1826. After the usual deliberations in the wake of the cutting of the first sod, Chadwick, accompanied by Mara and a Malachy Neale proceeded towards Holycross; another worker, Gleeson, was also with them.
Feehan and Ryan were left in charge of the other six workers. After about eighty yards Gleeson turned and went back to the building site. When Chadwick had proceeded a further hundred yards he looked back and saw the men idling and sent Malachy Neale to put them to work. It was the last order he was to give on earth. Their business in travelling to Holycross was to purchase culm. When midway between where Rathcannon Balicourt is and Bohernacrusha, Chadwick leading his horse and Mara walking beside him were accosted by a gunman who demanded they give themselves up. Turning to Chadwick the gunman said "give yourself up you rascal!" Mara pleaded with the gunman not to shoot Chadwick when suddenly a second gunman shot Chadwick who then said, "Oh Mara I'm shot", he went on to say "I am killed". Mara ran from the scene to Bohernacrusha Page 89about 400 yards away, glancing back only after hearing a second shot. Mara proceeded to inform Mr. Lloyd and Captain Wilson who called the police. Chadwick's body was brought to Ned Carey's house. On examination of the body three wounds were visible to the head, hip and breast; any one of them would have been fatal. The drama of early afternoon ending in the death of Richard Chadwick at about 12.50p.m. resulted in a murder hunt starting about 4 pm the same day. No one of about forty people in Bohernacrusha village responded to Mara's alarming news immediately after the shooting except to retreat indoors. The building site to which Mara, one would consider, should have gone first, and from which the shots could easily be heard was close by, but this did not result in workers rushing to the scene to offer help. The alleged two gunmen left the scene of the crime and calmly faded into the high-hedged fields of the countryside. The police from Thurles arrived in Bohernacrusha around 4 pm. Chadwick's body had been moved to Ned Carey's house and a medical examination of it took place and a murder hunt was initiated. Mara was put under close examination by Lloyd and Wilson as well as the police. Realising he was a prime suspect, he identified Paddy Grace as one of the two alleged gunmen, and went on to give a dramatic account of Chadwick's killing. When it became apparent after a few days that Mara was an informer he was given police protection. On Mara's information twenty-six year old Paddy Grace was arrested on Sunday morning July 1st 1827 at about 4 am by the police on suspicion of involvement in the murder of Richard Chadwick. Grace was the eldest of four brothers and three sisters all residing in their parents home at Ballytarsna. They farmed forty acres of quality land at Old Road, Ballytarsna, close to Ballytarsna Castle, Their dwelling was almost opposite the current residence of Owen Bennett. Grace was a noted foe of landlord oppression and would be known as such to the police. His family were good farmers and by the standards of the time were better educated and financially stronger than the average tenant farmer. Paddy, as the eldest son, had marked out a site for a new house beside Ballytarsna Castle a few days prior to Chadwick's death. On the morning of Chadwick's killing, according to his brother John in court evidence, Paddy and he were shovelling clay up to potatoes, known as 'earthing' them. Tradition has it that Grace was about to get married and the site where his new home was to be, is still visible today one hundred and seventy two years later. As suspicion grew that Philip Mara had turned informer a fury and hatred of great intensity grew towards him and his family. Grace on arrest was conveyed to Thurles and on Monday July 2nd brought to the Bridewell in Cashel. As a highly popular, respected, and in some places, a feared man, his arrest was a cause of excitement and anger among the people.
They were volatile times in County Tipperary especially mid-Tipperary, as campaigns against the payments of tithes to the established Protestant Church and for further

 Page 90

reform of the law restricting Catholics' involvement in certain State activities were under way. On Wednesday June 17th 1827 at 6 pm a party of men attacked James and William Scott of Ballagh on their return from valuing tithes for Rev. Pobert Carew Armstrong, Rector of Ballintemple. They seized their valuation books.
James Scott was severely beaten, though an old man, and William, who ran away, was shot at and seriously wounded. On Saturday 30th as Chadwick was being killed at Rathcannon two men named Davern and Ryan, also tithe valuers, were attacked by another party of men near Knockaville. Both men were on the anti tithe group's list as enemies of their cause. On Monday July 2nd close to Tipperary town a man conveying a load of potatoes was accosted and his potatoes taken from, him by a mob. On Friday August ]7th the trial of Paddy Grace was held in the Criminal Court at Clonmel. The Solicitor General, Mr. Doherty, and a high powered legal team acted for the Crown. judge Burton and a jury comprised of Orangemen presided. Mr. Hatchell K.C. an able barrister, defended Grace. Philip Mara was the key witness for the prosecution. He knew Grace, was a member, with his brothers, of the secret society which Grace controlled. Mara probably supplied Grace with the information on Chadwick's presence in Rathcannon and knew that a plan to kill Chadwick as a result of his actions against tenants was in place. The remarkable return of Gleeson and Malachy Neale to the building site after accompanying Chadwick and Mara a short distance two minutes before Chadwick was accosted was suspicious also. Mara was in protective custody from early July and maintained firmly his account of events, and his identification of Grace as the man who accosted them. The Holycross stone mason became the object of ridicule, scorn and hatred immediately. Edmund Kelly for the defence stated that Mara in his presence stated at Christmas 1826 that Chadwick should be met and killed, to ease the woe of the Rathcannon tenants. William Burke and Michael Ryan who were cutting soil, possibly turf, close to the Rathcannon river the day Chadwick was shot, saw two gunmen who warned them not to tell the police they passed that way; neither of them was Grace. The judge in a careful summing up to the jury outlined the legal issues and highlighted the aspects of the case they had to address. Within fifteen minutes of retiring they returned a guilty verdict. Sentence of death was passed by the judge to which Grace replied in a firm voice, "welcome be the grace of God." He was immediately moved under a massive military guard to the local jail. On Monday August 20th 1827 under a heavy military escort he was moved from Clonmel jail at 5 am bound to a common car for conveyance to Rathcannon for execution. The convoy comprised of the police in a circle around the car to which Grace was bound, and a company of the 58th regiment then in Clonmel. Ahead of them were two vehicles containing the scaffold on which Grace was to be executed and at the rear the hangman surrounded by a party of police. Despite the early

 Page 91

hour, 5.30 am, from Clonmel to Rathcannon people gathered in vast numbers to witness the final trip of Paddy Grace to his place of execution. At ten o'clock the convoy reached Cashel where fresh military reinforcements comprised of a company of rifles and a troop of Scots Greys from Cahir relieved the Clonmel escort.
At Cashel, Grace was led into the Bridewell by Captain Wilcox who was attentive and kind to the prisoner. Grace took some refreshments including bread, wine and water offered him by the Captain. just before noon the procession left Cashel. All along the route to Rathcannon huge crowds joined the convoy. At Tubberadora the convoy halted to let Grace have a final look at Ballytarsna. At 2.45 pm they reached Rathcannon. While the scaffold was being erected Grace met his family and spoke to them for about ten minutes. With the prison chaplain he spent several minutes in prayer before ascending the scaffold. In a brief address delivered in a firm voice he advised against drunkenness, vice and crime, which were contrary to the laws of God. He also, according to tradition, condemned the system that made people act in the manner which he had done. In a veiled hint, he said, "before 1 am twelve months in my grave, things will happen over which we will have no control." His words were to prove prophetic. After Grace concluded, the prison chaplain as if surprised at his words, uttered a firm warning to all and sundry against involvement in Secret Societies. Within seconds of the Rev. Brennan concluding, the hangman did his job and Grace was dropped to his death. His brothers prayed beneath the scaffold and were granted permission to take down his body. They embraced his remains and requested that they be allowed to bury it in Ballytarsna at little Church. This was refused and the body was returned to Cashel Fever Hospital for dissection. Tradition has it that members of the secret society with the co-operation of some medical staff removed Grace's body from the hospital for burial in Boytonrath. Within weeks of Grace being laid to rest things began to happen over which he had no control, a story that must await for another year to tell. Paddy Grace was the last person to be executed in Ireland at the location of the crime. He was a defender of his people against a cruel system who paid the supreme sacrifice for his actions on behalf of an impoverished downtrodden community.





Back to Richard Chadwick's Family
Extracts received from John Kelly,  Hillview, Chadville, Cappawhite Co. Tipperary Ireland: J Kelly[v] 9/2002.

Extract from Toemverig by Áine Ryan 1992 ie history of Toem in the parish of Cappawhite Co Tipperary

In 1781, Richard Chadwick was appointed curate to the Civil parish of Toem and Donohill in the Cashel Diocese Co. Tipperary Ireland until 1792.  He was then appointed Prebendary of Doon Co Limerick an adjoining parish.
The earliest allusion that we can find to the church that stood at Toem is in the Down Survey (1657), when it was stated to be in ruins. It was rebuilt after the Restoration, as appears from a church‑list of 1667‑70. From the middle of the 18th century Toem allusions are fairly numerous in the Visitation Books. It was in repair in 1744 and 1753.

In 1780 it was reported that the church, churchyard, books and vestments were in very bad order, while in the following year there was said to be "no church." However, some repairs were effected., from 1782 it was described as been in excellent order. In 1784 the Rural Dean complained that boys played handball against the church, "which is indecent . We can hardly blame them for utilizing such a tempting surface of bare wall. This practice went on with respect to other churches in the diocese, but in one instance at least a stop was put to this by the simple expedient of ploughing up the ground where the ball hopped. In 1788 it was reported that the pulpit and the pew belonging to the Rev. R. Chadwick (who resided at Chadville) were in good order, but that the remaining pews were in decay as the parishioners would not take the trouble to get them mended. In 1777 and 1797 the outside was being repaired, while the interior was in a very bad way; however, in 1805 matters were improved in this respect. Yet, in 1834 the church is described as ruinous, impossible to repair, and inconveniently situated, and it was then proposed that a new one should be erected on the townland of Cappawhite; this proposal was not carried out. Nothing was done immediately, for Lewis, writing three years later, says: "The Church is a small dilapidated building, and it is in contemplation to erect another; in the meantime service is performed in Cappagh House." The latest church must have been erected shortly after this, though we have not been able to find out the exact date. Subsequently to the erection of Donohill church in 1856 (Aghacrew) service was held in the two simultaneously, but Toem gradually fell into disuse, and for some years before 1880 was only used for occasional services. A baptism was administered there as late as 1886. It was taken down about 1890 as in the Vestry Book a resolution stands under that year to the effect that the bell which formerly hung in the tower should be sold to the Rev. W.H. Lindesay, L.L.D., for four pounds while three years later portion of the money realised by the sale of the materials was used to repair the roof of Donohill church. The tower still remains, a conspicuous object in the landscape.
Rev Richard Chadwick : extract from the "Dún Bleisce ~ a History "1990 ie History of Doon Co. Limerick Ireland
Accordingly to the Succession of the prelates & Members of the Cathedral bodies of Ireland for the Diocese of Cashel 1790.
Richard Chadwick MA collated July 20tth. Installed August 4th.. He resigned on 29th January 1811 for the parish of Doon Co Limerick
In 1781 Richard Chadwick was curate of Doon Union
From the 4th Ecclesiastical Commission Report for Ireland in 1838:"Doone Glebe House and offices in excellent order, built under the old acts in 1800 at the cost of six hundred and forty six pounds, three shillings and one penny. But of which sum ninety two pounds six shillings and two pennies was granted in way of a gift by the late Board of First Fruits, and the residue of five hundred and fifty three pounds, sixteen shillings and 11 pennies was supplied out of the private funds of the builder (Rev Richard Chadwick) to whom the present incumbent (Rev Charles Coote) is second in succession, and having paid his predecessor four hundred and fifteen pounds seven shillings and eight and a half pennies on account of the sum last named and since expended £1,053 British in improvements under cert­ificate, he will be entitled to receive £1,066 thirteen shillings and five and a half pennies from his successor, on account of the building and improvement changes. Incumbent is constantly resident in the glebe‑house."
This house was two storeys over a basement with a southerly aspect. The main entrance was from the Knocknacarriga side with a sweeping drive through the lawn on which still stands many beautiful mature trees. There is a completely enclosed court‑yard directly at the back of the house, one side of this is taken up by a protruding wing from the back of the house, with the other two wings taken up by stables and staff quarters. Because the house is built on a steep north sloping hill there are fine brick vaulted out‑houses and cellars under the left hand wing of the courtyard, these are connected by an unusual passageway to the house itself. 30 metres to the east is a fine kitchen‑garden much intact. The outline of a large conservatory to the right of the house when facing it can still be traced. It also had tennis courts and a billiard room and tradition has it that there was a Mass Path through the yard during the Penal Times.
The house was maliciously burnt down during the 'troubles' and is beyond repair, but as is usual with a lot of these country houses, the stables and outbuildings are in remarkably good condition.
John Kelly ,
Mon, 9 Sep 2002 From: "John Kelly"

John Kelly in Chadville Cappawhite Co. Tipperary



CHADWICKS of CHADVILLE

"John Kelly" 6/9/02

John Kelly , Hillview, Chadville, Cappawhite Co. Tipperary Ireland:

…… the Houses of the Chadwick Family Ballinard and Chadville formerly known as Bearna Dhearg were owned by two different Denis Kelly's. Bearna Dhearg's name was changed to Chadville owning to the name Chadwick and the "Ville" meaning house or place…..




THE BIG HOUSES AROUND CAPPAMORE  CO LIMERICK   IRELAND

GLEBE HOUSE  Built by Rev  Richard Chadwick Preb. of Doon Civil Parish Co. Limerick Ireland

The 'Glebe House' which is situated in the townland of Knocknacarriga in the East end of the Parish was the residence of the Protestant Clergy for the Parish of Doon as Knocknacarriga was in that parish until 1973. This magnificent house was built around the year 1808 by Rev. Richard Chadwick at the expense of £700, of which £100 was received from the Board of First Fruits. This following extract is from John ODonovan's Ordnance Survey of 1840

"This Glebe contains 41 acres, which are arable with limestone. The latter is sold through all parts of the parish. The Glebe House, the seat of the Rev. Thomas Atkinson, Preb, is situated near the centre of the Glebe, and is 3 stories high. It was built in 1808 by the Rev. Richard Chadwick at the expense of £700, of which £100 was from the Board of First Fruits and exclusive of the above sum, a further £1, 143 was spent on it in 1831".

Glebe House was a three storey mansion complete with an enclosed courtyard at the back of the house containing cellars, stables and servants quarters. (1). It also had a walled in orchard and kitchen garden. For entertainment there was a billiard room and in later years a tennis court and there was a conservatory adjoining the house. There was also a gate lodge although there is no trace of it left now. This lodge is referred to in the Protestant Church Records for Doon and is also referred to in the Official Documents of this holding. There are two entrances up to the house, one from the Gortnascarry side and the other on the Knocknacarriga side, this being the main entrance. The gates, it is said were made by a local man, Mr. Crowe who lived in Knocknacarriga and they are said to have had his stamp on them. (2). The hill on which Glebe House was built was once covered in 10‑15 acres of trees and the avenue up to the house was lined with trees but now there are very few left.

A number of vicars have resided at 'The Glebe'. Rev. Richard Chadwick B.A. was the first. He was succeeded in 1811 by Edward Labeste M.A. and in 1813 by Rev. Charles Coote M.A. who has been referred to in the Tithe War. The tithes were a form of tax paid by both Catholics and Protestants for the support of the Established Church. C.1831 a number of Catholics refused to pay the tithes encouraged by the local Catholic Priest, Fr. Hickey. 7. Rev. Thomas Atkinson M.A. succeeded Rev. Coote 1838 and was therefore in residence during the Famine Years' in Ireland.

During the Famine, people were dying of starvation and many were being evicted by their landlord for not having paid their rent. Rev. Atkinson saw this as an opportunity to increase his flock. Bible schools and soup kitchens were set up. Food was offered as a bribe, and in exchange for food a person had to renounce their Catholic faith and become Protestant. There was a soup kitchen in the Glebe (3) and also in the Erasmus Smyth School, which was set up by Rev. Atkinson in this Parish. John Bogwell Cordon, M.A. succeeded Rev. Atkinson in 1865.Rev. Alexander McLoughlin was the next occupant in 1872. According to the Church records; '1874 August 23, Arthur Mansell son to Grace and Alexander McLoughlin of Doon Glebe (clergyman)" was baptised. Rev. McLoughlin was succeeded by Canon John White Bell as Rector in Doon when Cappamore was united with Doon in 1893.

Canon J. White Bell was the last Protestant minister to have charge of
in Doon Glebe, although it appears that he continued to reside in
Cappamore Glebe. He ministered in Cappamore from 1878 and in the united
parish of Doon and Cappamore from 1893. He had two children a son,
Willie who joined the British Army in 1914 and who was killed during
World War 1 and a daughter Mary (Mollie). Mollie married a Captain Parr
who was a son of William Parr, Bank Manager.M. Captain Parr was also
Commissioner Chinese Imperial Maritime Customs. (5). He bought the lands
and Glebe House in March 1904 from the 'Representative Body of the
Church of Ireland' (sic).
On the 12th November 1908 Kathleen Molly was born to William and Mary
Parr and died on 13th March, 1909 aged 4 months.


By 1918 Captain Parr had moved to Shanghai in China and the House and
approximately 5 statute acres of land were temporarily let to the
Munster and Leinster Bank for the purpose of a Bank Managers
residence.(6). The letting was for two years commencing on the first of
January 1918 and thereafter on a yearly tenancy terminable by six months
on either side on 1st.January and 1st. July. on  side and the rent was £45
payable half yearly on lst January and 1st July. The Munster and
Leinster Bank opened in Doon on Thursday 14th February, 1918 at a
temporary premises which was at James O'Dwyers (Hibernian House).M.
There were also sub‑offices in Cappamore, Cappawhite and Kilcommon. Then
on the 7th February, 1919 a plot was purchased to build a bank house
which was opened for business on September 27th, 1921. The Bank Manager
was Mr. Kelly Lynch.8

In 1919, Captain Parr, now Major Parr, put the property and Glebe House
up for sale by Public Auction.



House up for sale by Public Auction.

REFERENCES
1. John O'Donovans Ordnance Survey Letters
2. John Lonergan
3. Diocesan Archives Thurles.
4. Cappamore Church Records, Stradbally Church Castleconnell.
5. Cappamore Church Records, Stradbally Church Castleconnell.
6. Official Papers relating to Glebe House.
7. Official Papers relating to Glebe House.
8. Diocesan Archives Thurles.
9. Official Papers relating to Glebe House.
10. John Lonergan.

SALE by Public Auction of a very desirable residence and tillage and grass lands adjoining same‑To be sold in one lot by Public Auction on Wednesday the 29th day of January 1919 by Messrs. Lloyd and Lloyd, the Auctioneers, at Pallas Court House County Limerick at the hour of one O'clock. (g).

Besides selling the Glebe House and property, he was also selling lands in Knocknacarriga and Ballycoshown. The tenants on these holdings were Thomas Quigley, John Ryan, Mary Kelly and John Cilbert who rented the Lodge. The new owner took over their leases.

At this time the house was described as follows:

The property offered for sale consists of a very desirable residence known as Doon House with stabling for six horses also out offices, orchard, shrubbery, kitchen garden and Paddock. The House which is well sheltered contains on the ground floor Drawing Room, Diningroom, Billiard Room, Morning Room, Front and Back Halls, Large Kitchen, 2 Pantries and Scullery. It Contains 9 Bedrooms, 2 Bathrooms with Lavatories, also servants apartments, Harness Room and Coachhouse. An ample water supply is obtained from tank on the top storey which is fed by a powerful force punp.

The lands offered for sale contain 79 acres 1 rood 13 perches statute measure or there abouts and are of excellent quality and suitable for pasture of cattle and sheep. There is a valuable and extensive turf bank which adjoins the public road and is quite convenient to the house. The turf is of   excellent quality and can be readily let, the rent being estimated each year according to the quantity cut. The Poor Law Valuation of said Dwelling house is £25 and of the lands £58.5.0
The property lies about one mile from Cappamore and about 3 miles from Pallas which is the nearest Railway Station".          
Mr. McCarthy purchased Glebe House and property through the Irish Land Commission under the Land Purchase Acts. Mr. McCarthy continued to let the dwelling house to the bank. During this time the War of Independence had commenced. During these troubled times, the Glebe House was burned down, as information was received that the British Army were going to 'take' the house as a look out position because it was built on a hill and had a commanding view of the surrounding countryside. (10). It is believed that petrol which was stolen from Castlegarde on the said night was used for the inferno which could be seen from the
adjoining parishes.
In old Church records, the names of people, who had been employed employed at Glebe House throughout the years, occur, Mr. James Bovinger, who came from West Limerick, and Bob Best and George Church who were from the North of Ireland served as Emergency men. These Emergency Men were brought in by landlords to take over and work farms from which tenants had been evicted. They also provided work on behalf of boycotted landlords and were under police protection. They were financed by an Emergency Committee of the Orange Order. Bob Best was married to Mary Ann Church and they lived on the Doon Road.
Mr. James Moylan once served as farm Bailiff at the Glebe. Others include Edward Bibby and Tom George who worked as Coachmen and lived in the Gate Lodge. Samuel Switzer also worked as Coachman at the Glebe around 1904. Mr. Willie Martin was employed as Driver to Rev. John White Bell.
Since 1921, the Glebe House stands in ruins, partly covered in ivy, its days of elegance long over.
                   177
Source : Extract from The book of "Cappamore a parish history by Cappamore historical Society (Pages 172-176)
John Kelly .




Appendix 9 - Beatty Family: EMC's wife's family
http://homepages.rootsweb.com/~bp2000/summaries3.htm
LINEAGE 180.
1 William Beatty - 180 d: Abt. October 1685 in Ireland - Co Tyrone - Diocese of Armagh - Cookstown
. +Margaret Russell d: Abt. 1691 in Ireland - Co Tyrone - Diocese of Armagh - Cookstown
... 2 Jenett Beatty
... 2 Mary Beatty
... 2 Margaret Beatty
... 2 William (Capt.) Beatty b: Abt. 1671 d: Abt. February 12, 1774
.... 3 James Beatty d: Bet. 1780 - 1784 in Ireland
...... +Margaret
.... 3 William Beatty d: December 13, 1735 in Ireland - Dublin
...... +Mary
....... 4 Robert Beatty b: Abt. 1723 in Ireland - Newry
......... +Ellen Butler
.......... 5 Robert (Dean of Ardagh) Beatty b: Abt. 1774 d: September 04, 1821 in Ireland - Co Longford - Moydew
.......... +Eliza Beatty d: Bef. January 31, 1820 in Ireland
............ 6 Eliza Beatty b: 1810 d: January 18, 1889 in Ireland
.............. +William Carlisle Henderson
.......... 5 James Beatty d: Bet. November 18, 1806 - January 30, 1807 in Ireland - Dublin
....... 4 William Beatty b: Bef. 1735 d: Abt. 1805 in Ireland - Co Tyrone - Diocese of Armagh - Cookstown
......... +Ann Creighton
.......... 5 James Beatty b: May 10, 1792 d: May 03, 1865 in Canada
.......... +Anne McKowen b: 1806 in IRE-DUBLIN? d: May 08, 1879 in CAN-ONTARIO-TORONTO
............ 6 William Henry Beatty b: December 10, 1833 in CAN-ONTARIO-TORONTO
.............. +Charlotte Louisa Worts
............ 6 James Beatty b: in CAN-ONTARIO-TORONTO d: in childhood.
............ 6 Joseph Walker Beatty b: March 29, 1846 in CAN-ONTARIO-TORONTO
.............. +Charlotte Elizabeth Boomer
............ 6 Elizabeth Beatty b: in CAN-ONTARIO-TORONTO
.............. +John Craven Chadwick
............ 6 Jane Louisa Beatty b: in CAN-ONTARIO-TORONTO
............ 6 Annie Beatty b: in CAN-ONTARIO-TORONTO d: March 19, 1910
............ 6 Ellen Byrne Beatty b: in CAN-ONTARIO-TORONTO d: 1864
.............. +Edward Marion Chadwick
............ 6 Diana Mary Beatty b: in CAN-ONTARIO-TORONTO
.............. +Alexander Campbell
.......... 5 Jane Beatty b: Bef. 1792
.......... 5 Isabella Beatty b: Bef. 1792
.......... 5 Joseph Beatty b: Bef. 1792
.......... 5 William Beatty b: Bef. 1792
....... 4 Palmer Beatty b: Bef. 1735
......... +Jane Richardson d: Bet. December 13, 1773 - April 07, 1777 in Ireland - Armagh
.......... 5 William Beatty
.......... 5 Archibald Beatty
.......... 5 Mary Beatty b: Abt. 1744
.......... +Nicholas West
.......... 5 Isabella Beatty
....... 4 Joseph Beatty b: Bef. 1735 d: Aft. 1773
....... 4 Adam Beatty b: Bef. 1735
....... 4 Vincent Beatty b: Bef. 1735 d: Bet. April 03, 1781 - June 19, 1783 in Ireland - Co Down - Downpatrick
.......... 5 William Beatty b: Bef. 1781
.......... 5 James Beatty b: Bef. 1760
.......... +Anne Smyth
............ 6 William (Sir) Beatty d: March 25, 1842
............ 6 Vincent Beatty b: Bef. 1792
.............. +Belinda Butler
............ 6 George Beatty
............ 6 James Beatty b: 1784
............ 6 Anna Beatty b: 1782
.............. +John Popham (Capt.) Baker
............ 6 Eliza Beatty b: Abt. 1788
.............. +Robert (Rev.) Beatty
.......... 5 John Beatty b: Bef. 1781
.......... 5 Ross Beatty b: Abt. 1752 d: Bet. May 04, 1804 - January 26, 1805 in Ireland - Co Monaghan - Clones
.......... +Anne Graham d: Bef. May 04, 1804
............ 6 Margaret Beatty d: Aft. 1804
............ 6 Vincent (Capt.) Beatty b: Bet. 1773 - 1803
.......... 5 Thomas Beatty b: Bef. 1781
.......... +Elinor
............ 6 John Beatty d: Aft. 1781
............ 6 Mary Anne Beatty d: Aft. 1781
............ 6 Elizabeth Beatty d: Aft. 1781
.......... 5 Vincent Beatty b: Bef. 1781
.......... 5 Annie Beatty b: Bef. 1781
.......... +Baker
............ 6 Frederick Walter (Rev.) Baker
....... 4 Henry Beatty b: Bef. 1735
.......... 5 James Beatty d: Aft. 1780
.......... 5 Child Beatty
.......... 5 Child Beatty
....... 4 Thomas Beatty b: Bef. 1736 d: Aft. 1736
....... 4 Ralph Beatty b: Bef. 1735

mailto:jcameron@oncomdis.on.caJulia Cameron
mailto:RCBDJR@aol.comRay Beaty
Researched by Alyson Vivienne (PAYNE) Wormald
Downloaded as 2 files, combined into the following:
"Grand" Father-in-law of William Chadwick 1.
First Generation
      1.    Richard ENGLAND .
of Cahiculla
General research on the England name in Ireland
Elizabeth 1 pardoned Thomas Engient of Englanstown, also Oliver England.
Thomas England's son Philp was hanged for rebellion.


1586 survey of Ballyengland
   Tuath of Askeaton
      Thomas England held Ballyengland with castle and wood called Kyllmore- inhabited.  The Englands resided at what is now known as Castlehewson.

Englands present in Ireland from 13th and 14th century.
Richard had the following children:
+     2     M     i.    Richard ENGLAND died in 1759.
+     3     M     ii.   David ENGLAND .
      4     M     iii.  Patrick ENGLAND .
      5     F     iv.   Alicia ENGLAND .
Alicia married William GABBETT .
Second Generation
      2.    Richard ENGLAND (Richard) died in 1759.
Will 1759 of Rockmount, Co.Clare
c1712 the Earl of Thomond made leases in perpetuity
Cahercallamore to Richard England for 20 pounds
Richard married Ann DAVIS in 1712.
They had the following children:
      6     F     i.    Diana ENGLAND .
Diana married John HINCHEY in 1750.
or Kennedy?
      3.    David ENGLAND (Richard).
1697  Freeman of Ennis
Petitioner 1700 in court of co.Clare
Will 1728 registered
Probate Jul 1751
Mentioned in will of Sir Donat O'Brien for "faithful services"
From the large number of petitions to the Court of Claims to which the signatures of Englands are attached as witnesses, it would appear that they were attorneys in Ennis. The news of Sir Donat's death was conveyed to Mrs Catherine O'Brien in a letter from the Dromoland

factor, David England 1717

David married Ann .
They had the following children:
+     7     M     i.    Patrick Richard ENGLAND died in 1785.
+     8     M     ii.   Joseph ENGLAND .
      9     M     iii.  Michael ENGLAND .
of Cahirculla. Convert from Popery 1761
      10    F     iv.   Mary Anne ENGLAND died in 1781.
Mary married Henry MCMAHON .
      11    M     v.    Theophilus? ENGLAND .
Third Generation
      7.    Patrick Richard ENGLAND (David, Richard) was born in Lifford, Co.Clare. He died in 1785 in Ennis, Co.Clare. He was buried in Drumcliffe, Clare.
Address: Lifford, Co.Clare
JP 1737, High Sheriff of Co.Clare 1747,
Convert Rolls 1703-89
 England, Patrick, Dublin 28 Jan 1731
 England, Joseph Michael of Cahirculla, Co.Clare  5 Jun 1761
Patrick married Margaret HICKMAN daughter of Poole HICKMAN and Mary WESTROPP on 6 Mar 1738. Margaret was born in 1719 in Doonagaroge, Kilmore, Clare. She died on 28 Oct 1786 in Ennis, Co.Clare.
They had the following children:
+     12    M     i.    Lt-Gen Richard James ENGLAND was born in 1745. He died on 7 Nov 1812.
+     13    M     ii.   David ENGLAND was born in 1749. He died on 6 Jul 1791.
+     14    M     iii.  Capt. Poole Hickman ENGLAND was born in 1754. He died on 10 Oct 1813.
      15    F     iv.   Ann ENGLAND died in 1796.
+     16    F     v.    Margaret ENGLAND was born in 1760. She died on 3 Mar 1789.
+     17    F     vi.   Mary ENGLAND died in 1811.
      18    F     vii.  ?Christina ENGLAND .
c/- Ennis Post Office in Slaters 1856 National Directory?
      8.    Joseph ENGLAND (David, Richard).
of Cahercalla
High Sheriff 1752, Will 1794
Joseph married Margaret MCMAHON daughter of Thomas MCMAHON. Margaret died on 14 Nov 1807 in Cahirculla.
Joseph and Margaret had the following children:
      19    M     i.    David Arthur ENGLAND died on 7 Apr 1796.
Property of Caherculla, Ennis was in the hands of David Arthur England in 1814.
Claremen in favour of the Union 1799
Grand Juror 1815
David married Alicia SCOTT on 5 Feb 1796 in St.Thomas, Dublin. Alicia was born in 1775. She died on 20 Mar 1834. She was buried in Killone Cemetery.
Fourth Generation
      12.   Lt-Gen Richard James ENGLAND "Great Britain" (Patrick Richard, David, Richard) was born in 1745 in Ennis, Co.Clare. He was christened on 10 Nov 1745. He died on 7 Nov 1812 in London.
Entered the Britsh Army on 20 Nov 1765 as an ensign in the 47th Foot. Captain in 1770.  Went to North America in 1773 with brother Poole, fought in the Revolutionary War and were both wounded at Bunker Hill, Mass.  He took part in the relief of Quebec in 1776 and accompanied Burgoyne's expedition in 1777 and was taken prisoner at Saratoga(with George Preston Vallancey)  On his release he was promoted to Lieutenant Colonel  of the 24th Reg. of Foot to command the British forces in the garrison at Detroit, Upper Canada.  He surrendered Detroit to the Americans in 1795.
He was six foot six inches tall, and of large dimensions. A 'cheerful, open countenanced, masculine soldier and fond of good living. His nickname in the army was "Great Britain"
He commanded the British Garrison at Plymouth, England until his death in 1812
Richard and his family were taken prisoner and sent to France.  Richard was allowed to escort his wife and son back to England if he promised to return to France.  He did.
Lieutenant Governor of Plymouth
Richard married Anne O'BRIEN daughter of James O'BRIEN MP and Mary PATTERSON in 1787/1788. Anne was born in 1762. She died in 1848.
They had the following children:
+     20    M     i.    Sir Richard ENGLAND was born on 13 May 1793. He died on 19 Jan 1883.
      21    F     ii.   Annella ENGLAND died in 1814.
Annella married Richard PULLSON .
      22    F     iii.  Mary Anne ENGLAND died in Oct 1814 in Whittingham House, Worcs..
Mary married William MILLEN on 5 Jan 1806.
      13.   David ENGLAND (Patrick Richard, David, Richard) was born in 1749 in Lifford House, Ennis, Co.Clare. He died on 6 Jul 1791 in Ennis, Co.Clare.
1769 Freeman of Ennis
David married Abigail GREEN daughter of Robert GREENE and Abigail BLOOD on 2 Nov 1767. Abigail died in 1808.
They had the following children:
      23    M     i.    Patrick Richard ENGLAND .
Died in infancy
      24    M     ii.   Richard ENGLAND .
+     25    F     iii.  Abigail ENGLAND died in Jan 1808.
      14.   Capt. Poole Hickman ENGLAND (Patrick Richard, David, Richard) was born in 1754. He died on 10 Oct 1813 in Kingston, Upper Canada.
Served in the 47th Reg. with his brother Richard and wounded at Bunker Hill.  Settled in Kingston, Canada. on half pay. 1793 Clerk of the Peace
Poole married Ann SARGEANT daughter of Samuel SARGEANT on 1 Sep 1774. Ann was born in 1757.
They had the following children:
      26    F     i.    Margaret Hickman ENGLAND was born on 21 Oct 1777 in Toronto, Canada.
Margaret married (1) HERCHMER .
Margaret married (2) Maj.Gen. Aeneas SHAW . Aeneas died in 1815 in York, Upper Canada.
Margaret married (3) LEEMING .
+     27    M     ii.   Gen. Poole Vallancey ENGLAND was born in 1787. He died in 1884.
      28    F     iii.  Charlotte ENGLAND .
      29    F     iv.   Frances ENGLAND "Fanny".
      30    F     v.    Mary O'Brien ENGLAND .
      16.   Margaret ENGLAND (Patrick Richard, David, Richard) was born in 1760 in Ennis, Co.Clare. She died on 3 Mar 1789 in Dublin.
Margaret married George Preston VALLENCEY son of Gen. Charles VALLENCEY and Mary VIRGIN in 1786. George was born in 1747 in New Windsor, Berks.. He died on 20 Dec 1809 in Windsor, Berks.
They had the following children:
      31    M     i.    Charles VALLENCEY was born in 1786. Died in 1818.
      32    F     ii.   Frances VALLENCEY was born in 1788. Died in 1862.
+     33    M     iii.  Richard VALLENCEY was born in 1788. ied in 1867.
      17.   Mary ENGLAND (Patrick Richard, David, Richard) died in 1811 in Limerick, Ire.
Mary married James O'BRIEN MP son of Christopher O'BRIEN and Mary MACDONNELL on 2 Jun 1769.
They had the following children:
      34    M     i.    Maj.Gen. Edward James O'BRIEN was born in 1772. He died in 1855.
He joined the 24th (the 2nd Warwick) Reg. as an ensign in 1788.  The regiment was stationed in Ireland and commanded by his brother-in-law, Lt.Colonel Richard England, the husband of Edward's half-sister, Anne. In April 1789 the regiment was posted to Canada on garrison duties and to protect the settlers in the Detroit district from Indian attack. He returned to England in 1801 and his wife Charlotte was burned to death in Exeter that year. He returned to Ireland on half-pay whilst serving as a recruiting officer

Edward married (1) Charlotte FROBISHER on 1 Apr 1797 in Quebec, Canada. Charlotte died in 1801 in Exeter, Dev.
Edward married (2) Frances Ann WILLAN in 1804.
      35    M     ii.   Patrick Richard O'BRIEN .
Fifth Generation
      20.   Sir Richard ENGLAND (Richard James, Patrick Richard, David, Richard) was born on 13 May 1793 in Detroit, Upper Canada. He died on 19 Jan 1883 in Dover, Eng.

He entered the army as an ensign in the 14th Reg. of Foot on 25 Feb 1808.   He was promoted to lieutenant on 1 Jun 1809, and served in that year in the expedition to the Walcheren and in the attack on Flushing. Adjutant-general's department in Sicily in 1810-11 Captain of the 60th Reg. on 11 July 1811 and exchanged into the 12th on 1 Jan 1812.  He went on leave to join his father in Canada in 1812 and after father's death, he returned to England.
He married Anna Maria Anderson, sister of Sir J.C. Anderson in 1814 and in 1815 he joined his regiment after the battle of Waterloo.  He served as adc to Major General Sir Colquhoun Grant, commanding at Dublin from 1821 to 1823. Promoted to Major in the 75th Reg. in 1825 and went to the Cape in 1833.

Son of Lieutenant-General Richard England of Lifford County Clare, Colonel of 5th Regiment. by Anne, daughter of James O"brien, a cadet of the family of the Marquis of Thomond.

1836 Made  Knight of the Guelphs, a Hanoverian order
1838 41st Regiment of Foot (The Welsh) Lieutenant Colonel
1840 Brig. General Madras
1854 -55  Commanded third division during Crimean War and at the battle of Alma.
1856       Grand Officer of the Legion of Honour.
1877       Retired list.
Residences: 10 Chester St, Belgrave Square and St. Margarets, Titchfield, Hants

"A man of meagre talent and reputation"

Richard married (1) Anna Maria ANDERSON . Anna died in 1839.

They had the following children:
      36    M     i.    Henry ENGLAND was born in 1806. He died in 1847.
Henry married Sophia OSBALDESTON .
      37    F     ii.   Nancy ENGLAND .
      38    M     iii.  Richard ENGLAND was born in 1831.
Richard married (2) Theodosia Fountayne WILSON in 1844. Theodosia died on 4 Jul 1880.
They had the following children:
      39    F     iv.   Theodosia ENGLAND was born in 1846. She died in 1890.
      25.   Abigail ENGLAND (David, Patrick Richard, David, Richard) died in Jan 1808.
Abigail married William YOUNG son of Robert YOUNG on 30 Apr 1792 in Ballykilty, Clare, Ireland. William died in 1813.

Address in 1801: Annsbrook, Co. Tipp

Clare Journal 3 May 1792
Monday last were married Wm Young Esq. Attorney to Miss England, daughter of the late David England of this town Esq.

Ennis Chronicle 3 May 1792
Last Tuesday. at Ballykilty, Quin, Co.Clare, the seat of Robert Young Esq., William Young of Dublin to Miss England, daughter of the late David England of Lifford and niece of Col. England of the 24th Regt. of Foot.

Clare Journal Mon 9 Oct
William Young, married at Belcamp Co.Dublin.  Wm Young Esq. of Annbrook to miss Ball sister to Sergeant Ball

Limerick Chronicle. 6 Feb 1813
Advert.  To be let, the lands of Ballygibbon (150 acres) within 2 miles of Cloghjordan, and the house at Annbrook adjoining the town of Nenagh, part of the lands of Shallee, and 14 acres at Cranagh, all the property of William Young of Annbrook deceased.


William and Abigail had the following children:

      40    M     i.    David England YOUNG was born in 1793.
David married Jane NELLIGAN .
      41    M     ii.   William England YOUNG was born in 1795.
Griffiths Valuation 1854
Townland of Tullig
Wm England Young: House office,orchard and land.24 acres.Rates 23 pounds.

  Ennis Chronicle 26th Aug.1826
  ' On Saturday at St.Johns Church Limerick, Wm England Young Esq of Nenagh, to Gertrude, eldest daughter of the late Richard Taylor Esq. of Rock Abbey, Co.Limerick.'

  Ennis Chronicle 7 May 1828
   William England Young, a daughter, at Strand Lodge, Limerick

William married Gertrude ANN TAYLOR daughter of Richard TAYLOR and Anne HUNT on 19 Aug 1826 in Limerick, Ire. Gertrude was born in 1805.


      42    M     iii.  Robert Arthur YOUNG was born in 1797.
      43    M     iv.   Francis England YOUNG was born in 1799.
      44    M     v.    Richard YOUNG was born in 1801. He died in 1832.
Richard married Unknown .
      45    M     vi.   Thomas YOUNG was born in 1803.
      27.   Gen. Poole Vallancey ENGLAND (Poole Hickman, Patrick Richard, David, Richard) was born in 1787 in New Jersey, USA. He died in 1884 in Dover, Eng.
2nd Lieutenant Royal Artillery 1805, Colonel 1854
General 1873
Poole married Mary LUTWYCHE .
They had the following children:
      46    M     i.    Edward Lutwyche ENGLAND was born on 21 Mar 1839. He died in 1910.
Major-General.  Col. of Prince Albert's (Somerset) Light Infantry. Educ. Cheltenham College.  Joined 13th Light Infantry (Prince Alberts)1855. Served in the Indian Mutiny and South African Campaigns of 1878-9.
Edward married Mary REID .
      47    F     ii.   Catherine Frances ENGLAND .
      48    F     iii.  Mary ENGLAND .
      33.   Richard VALLENCEY (Margaret ENGLAND, Patrick Richard, David, Richard) was born in 1788. He died in 1867.
He had the following children:
      49    F     i.    Isabella Eliza VALLENCEY .
Arrived Australia 1852
Isabella married Richard KELLY .
Modified Register for Abigail ENGLAND
First Generation
      1.    Abigail ENGLAND died in Jan 1808.
Abigail married William YOUNG son of Robert YOUNG on 30 Apr 1792 in Ballykilty,Clare, Ireland. William died in 1813.
Address in 1801: Annsbrook, Co. Tipp
Clare Journal 3 May 1792
Monday last were married Wm Young Esq. Attorney to Miss England, daughter of the late David England of this town Esq.
Ennis Chronicle 3 May 1792
Last Tuesday. at Ballykilty, Quin, Co.Clare, the seat of Robert Young Esq., William Young of Dublin to Miss England, daughter of the late David England of Lifford and niece of Col. England of the 24th Regt. of Foot.
Clare Journal Mon 9 Oct
William Young, married at Belcamp Co.Dublin.  Wm Young Esq. of Annbrook to miss Ball sister to Sergeant Ball
Limerick Chronicle. 6 Feb 1813
Advert.  To be let, the lands of Ballygibbon (150 acres) within 2 miles of Cloghjordan, and the house at Annbrook adjoining the town of Nenagh, part of the lands of Shallee, and 14 acres at Cranagh, all the property of William Young of Annbrook deceased.
William and Abigail had the following children:
+     2     M     i.    David England YOUNG was born in 1793.
+     3     M     ii.   William England YOUNG was born in 1795.
      4     M     iii.  Robert Arthur YOUNG was born in 1797.
      5     M     iv.   Francis England YOUNG was born in 1799.
+     6     M     v.    Richard YOUNG was born in 1801. He died in 1832.
      7     M     vi.   Thomas YOUNG was born in 1803.
Second Generation
      2.    David England YOUNG (Abigail) was born in 1793.
David married Jane NELLIGAN .
They had the following children:
      8     M     i.    Frederick N YOUNG .
Clare Freeman 28 Feb 1853
Marriages At the Church of Killraine in the Diocese of Killaloe, Frederick N Young Esq., son of David E.Young Esq., of Ballygibbon, Tipp to Bessie, daughter of Rev. William Fry of Highlands
Frederick married Bessie FRY on 28 Feb 1853 in Killraine, Killaloe.
      3.    William England YOUNG (Abigail) was born in 1795.
Griffiths Valuation 1854
Townland of Tullig
Wm England Young: House office,orchard and land.24 acres.Rates 23 pounds.
  Ennis Chronicle 26th Aug.1826
  ' On Saturday at St.Johns Church Limerick, Wm England Young Esq of Nenagh, to Gertrude, eldest daughter of the late Richard Taylor Esq. of Rock Abbey, Co.Limerick.'
  Ennis Chronicle 7 May 1828
William England Young, a daughter, at Strand Lodge, Limerick
William married Gertrude ANN TAYLOR daughter of Richard TAYLOR and Anne HUNT on 19 Aug 1826 in Limerick, Ire. Gertrude was born in 1805.
They had the following children:
      9     F     i.    ? YOUNG was born in May 1828 in Strand Lodge,
      10    F     ii.   ANN YOUNG was born on 20 Dec 1832 in Kerry. She was christened on 30 Dec 1832 in Ballymacelligot Church.  Sponsors at baptism: Robert Hunt, Inchivorock, Misses Eliza and Frances Hunt
      11    M     iii.  William England YOUNG was born on 3 Apr 1835 in Kerry. He was christened on 16 Apr 1835 in Ballymacelligot Church. He died on 30 Oct 1879 in Mount Rivers, Kerry. Sponsors at baptism: Lieut. Henry Young and Mary Taylor
William married Margaret Clementia .
+     12    M     iv.   Richard England YOUNG was born on 17 Oct 1837. He died on 14 Jul 1888.
      13    M     v.    Robert YOUNG was born on 12 Nov 1840 in Kerry. He was christened on 24 Nov 1840 in Ballymacelligot Church.
      14    M     vi.   Vere Hunt YOUNG was born on 12 Dec 1844 in Kerry. He was christened on 24 Dec 1844 in Ballymacelligot Church.
Clare Journal, 19 Dec 1844
Birth At Mt Prospect, Co.Kerry, the lady of William England Young Esq. of a son
      15    F     vii.  Gertrude YOUNG .
      16    F     viii. Jane YOUNG .
      6.    Richard YOUNG (Abigail) was born in 1801. He died in 1832.
He had the following children:
      17    M     i.    Sidney William YOUNG .
Third Generation
      12.   Richard England YOUNG (William England YOUNG, Abigail) was born on 17 Oct 1837 in Castleisland, KERRY. He died on 14 Jul 1888 in Lake Cudgellico, NSW.
Arrived Melbourne Jul 1863 on"Star of India" out of Liverpool Address at marriage: Hay. Occupation:
Horsebreaker
Address at death: Lake Cudgellico
Occupation Chemist, Burial. Lake Cudgellico
Richard married Isabella SCOTT BALHARRIE daughter of James BALHARRIE and Margaret SCOTT on 22 Dec 1867 in Deniliquin, NSW. Isabella was born on 14 Dec 1840 in Blairgowrie, SCOT. She died on 25 Jun 1911 in Maitland, NSW, Aust.
Isabella arrived on board "Arabian" 12 mar 1865.Her occupation was cook, religion,Presbyterian and
she could read and write.She was accompanied by her sister and engaged by Mrs.J.Hood of South
Melbourne Address at marriage:Deniliquin
     "       at death:    High St East Maitland Burial Sandgate.
Richard and Isabella had the following children:
+     18    F     i.    Gertrude Annie YOUNG was born on 9 Aug 1868. She died on 22 Feb 1946.
+     19    M     ii.   William England YOUNG was born on 6 Nov 1870. He died on 8 Jun 1957.
+     20    F     iii.  Mary YOUNG was born on 2 Feb 1873. She died on 29 Sep 1955.
+     21    F     iv.   Jane Abigelle YOUNG was born on 2 Feb 1873. She died on 23 Nov 1955.
      22    M     v.    Richard England YOUNG was born on 6 Mar 1875 in Cudgellico, NSW. He died on 9 Jun 1942 in Liverpool.
+     23    M     vi.   de Vere England YOUNG was born on 4 Jun 1877. He died in 1957.
+     24    F     vii.  Mabel Margaret YOUNG was born on 6 May 1880. She died on 1 Sep 1943.
Fourth Generation
      18.   Gertrude Annie YOUNG (Richard England YOUNG, William England YOUNG, Abigail) was born on 9 Aug 1868 in Hay, NSW. She died on 22 Feb 1946.
Gertrude married (1) William DAVIS in 1890 in Lake Cargellico, NSW. William was born on 25 Mar.
They had the following children:
      25    M     i.    William England DAVIS was born on 31 Aug 1890.
      26    M     ii.   Richard England YOUNG DAVIS was born on 13 Feb 1893.
      27    F     iii.  Annie Isabel Alice DAVIS was born on 26 Jul 1895. She died on 20 Oct 1973.
Called Daisy. After working for 10 years for a solicitor in Fiji,returned to Sydney and
was qualified as a solicitor.Dad says she only ever had one case!
Annie married Lionel BARNARD .
Gertrude married (2) Charles FOX in 1909.
They had the following children:
      28    F     iv.   Vera Thelma FOX .
      19.   William England YOUNG (Richard England YOUNG, William England YOUNG, Abigail) was born on 6 Nov 1870 in Hay, NSW. He died on 8 Jun 1957 in Maitland.
William married Sarah Sophia CAMERON in 1908 in Mayfield, NSW. Sarah was born on 9 Nov 1868. She died on 10 Aug 1961 in Maitland.
They had the following children:
      29    M     i.    James Cameron YOUNG was born on 28 Aug 1909 in E.Maitland. He died on 28 Aug 1940. He was buried in Sandgate.
James married Gladys MACDONALD in 1935 in East Maitland.
      30    M     ii.   William England YOUNG was born in 1918 in Randwick, NSW.
      20.   Mary YOUNG (Richard England YOUNG, William England YOUNG, Abigail) was born on 2 Feb 1873 in Hay, NSW. She died on 29 Sep 1955 in Croydon, NSW.
Mary married William George PAYNE son of George Goodman PAYNE and Hannah ELLIOTT on 18 Apr 1901 in Lake Cudgellico, NSW. William was born on 4 Aug 1865 in Poplar, London, Eng. He died on 11 Apr 1936 in Croydon, NSW.
born 23 Bath St. Poplar.
Door knocker obtained in 1957 by Mabel Payne.
William and Mary had the following children:
      31    F     i.    Mabel Isabel PAYNE was born on 3 Oct 1902 in Euabalong, NSW. She died on 1 Aug 1990 in Beecroft, NSW.
+     32    M     ii.   William Goodman PAYNE was born on 13 Mar 1904. He died in 1983.
+     33    M     iii.  Noel Richmond PAYNE was born on 16 Aug 1905. He died on 24 Oct 1984.
+     34    M     iv.   de Vere Clarence PAYNE was born on 24 May 1907. He died on 20 Mar 1996.
      35    F     v.    Kelsey Abigail PAYNE was born on 5 Jul 1909 in Ulmarra, NSW. She died on 5 Mar 1985 in Wahroonga, NSW.
      36    M     vi.   George Elliott PAYNE was born on 23 Apr 1912 in Ulmarra, NSW. He died on 25 Sep 1980 in Gosford, NSW.
      21.   Jane Abigelle YOUNG (Richard England YOUNG, William England YOUNG, Abigail) was born on 2 Feb 1873 in Hay. She died on 23 Nov 1955 in Petersham, NSW.
Jane married John Henry GRAY son of John GRAY and Barbara THOMPSON on 5 Jul 1903 in Condoblin, NSW. John was born on 5 Jun 1873 in Condoblin, NSW. He died on 23 Nov 1939 in Marrickville, NSW.
They had the following children:
+     37    M     i.    John Keith GRAY was born on 7 May 1904. He died on 5 Apr 1977.
      38    F     ii.   Mabel Isabella GRAY was born on 2 Jun 1907 in Lake Cudgellico, NSW.She died on 22 Aug 1990 in Killarney Vale, NSW.
Mabel married Arthur Albert ISBESTER on 9 May 1953 in Marrickville, NSW. Arthur was born on 27 Mar 1897 in Mudgee, NSW. He died on 29 Nov 1974 in Long Jetty, NSW.
      23.   de Vere England YOUNG (Richard England YOUNG, William England YOUNG, Abigail) was born on 4 Jun 1877 in Cudgellico, NSW. He died in 1957.
de married (1) Benie BELL in 1908 in Condoblin.
de and Benie had the following children:
      39    M     i.    William deVere YOUNG was born on 1 Dec 1910 in Condoblin, NSW.
      40    F     ii.   Madelaine YOUNG .
      41    F     iii.  Isabell YOUNG was born in 1914 in Parkes, NSW. She died in 1915 in Condoblin.
      42    F     iv.   Mabel YOUNG was born on 22 Sep 1917 in Condoblin.
Mabel married LAWRENCE .
de married (2) Olive JACOBS in 1924 in Condoblin.
      24.   Mabel Margaret YOUNG (Richard England YOUNG, William England YOUNG, Abigail) was born on 6 May 1880 in Cudgellico, NSW. She died on 1 Sep 1943.
Mabel married Leslie BEDFORD in 1906. Leslie was born on 21 Jan 1880.
They had the following children:
      43    F     i.    Phyllis BEDFORD was born on 16 Nov 1908. She died in 1979. Phyllis married FRASER .
      44    F     ii.   Mabsie BEDFORD .
      45    M     iii.  John BEDFORD was born on 16 Feb 1914.
Fifth Generation[vi]
Appendix 11: Donald MacDonald of Sanda
Jean Casper[vii] (about August 2003)
Anthony,
I realize that I should have sent you the obit so that you could see why
I believe we are concerned with the same family.
Toronto Daily News
Thursday, Oct. 13, 1960
Page 9
C. Macdonald
Funeral services will be held tomorrow at 1:30 p.m. in St. James the Less chapel for Claude Macdonald, 60, of Bernard Ave., chieftain of a Scottish Highland clan, who died Monday.  Mr. Macdonald worked for Dominion Securities Corp. Ltd. here for 40 years.
Born in Flushing, N.Y., he was educated at St. Andrew's College here. His title was chieftain of the House of Macdonald of Sanda, an island off the west coast of Scotland.  He was recognized in 1957 as 16th in succession to the title.
Mr. Macdonald was a member of the Royal Canadian Yacht club and an ardent bowler.  He is survived by two sisters, Carolyn Macdonald and Mrs. Edward Steinbrugge.

Toronto Daily Star  12 Oct 1960

Donald Claude 16th Chieftan of Sanda d Tuesday Oct 11, 1960.  93 Bernard Ave.  Son of late Donald and Florence Macdonald, brother of Carolyn and Margorie.  Interment at St. James Cemetery.  Died at Wellesley Hospital, Toronto.
Globe has the same as above.
As I said, I have been working on this family (Macdonald of Sanda) and would like to fit Donald Claude into the family tree.  Any help will be greatly appreciated.
Jean Casper
Appendix 12 Mockler Canada & Ireland:
The above info is from Extract from Website of the Canadian Bank Of Commerce

www.cibc.com/ca/remembers

Edward Cecil William Mockler was born on June 24, 1893 in Ireland. He entered the service of The Canadian Bank of Commerce in August 1912. Enlisting in August 1914 from the Humbolt, Saskatchewan branch, he joined the 9th Canadian Battalion and was later transferred to the 1st Canadian Battalion. Mockler fought at Langemarck and the Second Battle of Ypres in 1915. He was severely wounded during the first German gas attack at Ypres and succumbed to those wounds on May 7, 1915.

Excerpt from his obituary:

With sincere sorrow we chronicle the sad death of this promising young soldier who died in the military hospital, Cambridge, on 7th (May) from wounds received in battle in France on 23rd of April. He belonged to the first Canadian Regiment.

From the particulars we have been able to obtain it appears that, on account of his knowledge of the French language, he was taken by his commanding officer on a special mission in the carrying out of which they had to cross the enemy's line of fire, and had only covered about five hundred yards when the Major fell mortally wounded. The gallant young soldier, immediately in the face of a storm of shot and shell, went to the assistance of his officer, who on point of death, ordered him to go on.

In obedience he resumed his perilous journey, but had not gone far when he received what turned out to be his death wound - a shrapnel charge in the back, which penetrated a lung. To avoid further injuries, he threw himself down on the ground but did not escape other wounds of a more or less serious character, as well as the gas which had been directed against the French lines which he was trying to reach, and which caused the French to break away.

After crawling inch by inch for about six hours he succeeded in reaching his own lines, and although suffering awful agony he got into the ambulance unassisted, and was conveyed to the base. Passing through four hospitals, always on a stretcher, he eventually arrived at Cambridge at midnight on the 1st [of May]. Here he lingered until Friday last when he passed away, having received every care and attention from the hospital staff.






Baptism Details as Recorded in Magheragall Parish Church Co Antrim, Northern Ireland
Name Edward Cecil William Mockler
Parents Edward & Alice
Address Parish of Ballinderry
Occupation Gentleman
Date of Birth 24th June 1893
Date of Baptism 15 August 1893
Minister Revd Mockler Rector of Magheragall
Extract from Clergy of Magheragall Parish by (Canon Dundas 1907-1940)
Revd Edward Mockler, B.A.  – 1863-1894
Rev. Edward Mockler graduated in T.C.D. in 1836.  His grandfather had been Archdeacon of Cloyne.  Before coming to Magheragall he had been curate in Ballinderry in 1839, in Skerry and Rathcavan (1840), and in Killead from 1841.  After 31 years of ministry he resigned the parish in 1894, and died on 10th October, 1894., aged 82 years.  He also is buried in the N.W. portion of the graveyard, where a monument is erected.  There is also a mural tablet in the church.
Friends School Lisburn Presents Archive World War One
http://www.friendsschoollisburn.org.uk/ww1/print.asp?pagehead=db


MOCKLER, Lance Corporal Edward Cecil William. Born in Ballinderry on the 24.6.1893 he was educated at the local school. At the aged of 13 he won an Incorporated Society's exhibition which entitled him to three years free education at Dundalk Institution. A second exhibition gave him two more years and residence at Mountjoy School in Dublin. On completing his education he emigrated to Canada, against the advice of his principal who wanted him to go to Trinity. Having secured a post with the Canadian Bank of Commerce he sailed for Montreal in July 1912 and lived in Humboldt, Saskatchewan for two years before joining up at Valcartier Camp, Quebec on the 22.9.14 aged 21 years and 3 months. A single man, he had no previous military experience, was 5' 8½" inches tall, of a dark complexion with blue eyes and dark hair, he had a scar on the left side of his head. After training at Valcartier he served in 1 CI WOR (I8822) being posted first to Salisbury and then to the Western Front in late march or early April 1915. He died in the military hospital in Cambridge on the 7.5.15 age 21 from wounds received at Langemarck near Ypres on the 22 or 23 April. Because of his knowledge of French, he had been asked by Major Kimmins to accompany him to the French lines. On their way there Kimmins was killed and Mockler hit in the back by shrapnel which punctured his lung. Although he took cover, he was hit several more times as well as being exposed to the gas which the Germans had released on the French. It took him six hours to crawl back to his own lines from where he was taken back to base, eventually arriving in hospital in Cambridge late on the 1 May. His father was able to visit him in hospital before his death and had his remains brought home on Sunday the 9th for burial on Tuesday 11th. The son of Edward Mockler of Fruithill, Rose Lane Ends, Ballinderry, Co. Antrim who sat on the Lisburn Board of Guardians, he is buried in the family plot in Ballinderry Middle Church Cemetery, Ballinderry. According to a report of the funeral in the Standard, "There was a large number present and it was evident from the tear-brimmed eyes seen on all sides that the deceased was held in very high esteem in the neighbourhood in which he was born and reared. Numerous wreaths were sent by relatives and friends." There is no headstone inscription. A separate headstone records the death of Alice Maud Mockler on the 28.4.1895 and Thomas McCleavy Mockler on the 26.10.1922. A Miss Mockler of Ballinderry is also recorded in the Belfast News Letter of 4.7.16 as a contributor to comforts sent out to soldiers in 11 RIR in the first half of 1916.

The events in which Mockler was involved were described by John McCleland a Dunmurry man who was also serving in the CEF. In a letter home to a friend in the village he wrote, "I expect you have heard all about our heavy casualty list. We got it good and hard while it lasted, but I might tell you we gave quite as much as we got until the Germans started shelling with the poison gas fumes. I could fill quite a few sheets of writing paper with what I came through from April 22nd up until the morning of the 24th when I got hit and half poisoned as well. We made two charges with fixed bayonets. I came through the two charges without a scratch, but three hours later I was giving a wounded comrade a drink and I got it good with a large chunk of shrapnel in the shoulder fracturing some of the bones; but the gas is worse than their biggest shells. The Germans did their best to break through our lines, but all efforts failed. They even drove the French Algerians out of their position, and that's where we lost so many in recapturing the lost ground. We lost very heavily but we saved the situation. To tell you proper, if they had got through and crossed safely over the Yser canal there would have been nothing to prevent them being in Calais". It is not clear whether John McClelland survived the war or not. There are a number of casualties with that name in the Commonwealth War Graves Commission register but it is impossible to say whether he is one of them. As for Major A. E. Kimmins, the CWGC records that he died on the 24 April 1915. He has no known grave and is commemorated on the Menin Gate Memorial.



Headstone in Magheragall Grave Yard
Erected to
The Memory
Of John Mockler
Late of Kingstown
Born 27th November 1813
Died 21st July 1882
Rev Edward Mockler died 1894
His wife Gracilia 1893
Their daughters
Alice Lucinda 1885
Eleanor Jane 1906
Gracilia 1921
Charlotte Sophia March 1943

John Mockler of the Rectory Moneybroom Buried July 25th 1882 Died July 21st 1882 Aged 68 Ceremony preformed by Robert Lindsay

Alice Lucinda Mockler of the Rectory Moneybroom Buried 23rd September 1885 Died 19th September Aged 37 Ceremony preformed by Robert Lindsay Lisburn.

Gracilia Mockler of the Rectory Magheragall Buried 23 December 1893 Died 20th December 1893 Aged 76 Ceremony preformed by Robert Lindsay

Revd Ed. Mockler of Green Hall Ballinderry buried 13 October 1894 Aged 82 Ceremony preformed by Robert Lindsay

Eleanor J. Mockler Ballinderry Aged 45 Sept 1st 1906 Ceremony preformed by Joseph.William Minchin (Rector of Ballinderry 1903-1940)

Gracilia Mockler of Ballinderry Aged 80 Sept 27th 1921 Ceremony preformed by Joseph.William Minchin (Rector of Ballinderry 1903-1940) Revd Dundas

Charlotte Sophia Mockler of Greenhall Ballinderry Aged 96 Funeral 15th March 1943 Ceremony preformed by John Bethel Lowe (Rector of Ballinderry 1940-1972) Revd McAallin

Name, Position in Household, Marital Status, Age, Occupation, Birth Place
1851 Census Return Fragments For Killead, County Antrim, Ireland


13 British Townland , Killead County Antrim (1851)
Edward Mockler, Head, M, 38, Curate church of englnd, Limerick,
Gracilia Mockler, Wife, M, 33, None, County Antrim,
Emily Mockler, Daughter, U, 8, At School, County Antrim,
Elizabeth Mockler, Daughter, U, 7, At School, County Antrim,
Gracilia Mockler, Daughter, U, 5, At School, County Antrim,
Charlotte Mockler, Daughter, U, 4, None, County Antrim,
Alice Mockler, Daughter, U, 2, None, County Antrim,
James Mockler, Son, U, 5, None, County Antrim,
Ann Mullen, Servant, U, 16, House Servant, County Antrim,
Rose Hadden, Servant, U, 13, House Servant, County Antrim,
Name, Position in Household, Marital Status, Age, Occupation, Birth Place. (Mrs Mockler family home)

1851 Census Return Fragments For Ballinderry County Antrim, Ireland

31 BRACKENHILL TOWNLAND , Ballinderry County Antrim (1851)
WILLIAM GREEN, HEAD, M, 55, FARMER, ANT,
ANNE GREEN, WIFE, M, 55, HOUSEKEEPER, DOW,
DOROTHY GREEN, DAUGHTER, U, 29, NONE, ANT,
ANNE GREEN, DAUGHTER, U, 24, NONE, ANT,
ELIZABETH GREEN, DAUGHTER, U, 19, DRESSMAKER, ANT,
ALICE GREEN, DAUGHTER, U, 19, MILLINER, ANT,
ELIZABETH BARKER, VISITOR, U, 22, SERVANT, DOW,
JAMES PRITCHARD, SERVANT, M, 31, PLOUGHMAN, ANT,
HUGH CROZIER, SERVANT, U, 21, GENERAL SERVANT, ANT,
CHARLOTTE BOLTON, HEAD, U, 38, NONE A LADY, ARM,

Name, Position in Household, Marital Status, Age, Occupation, Birth Place
1851 Census Return Fragments For Killead, County Antrim, Ireland

1.Edward Mockler, Head of house, Married, Aged 38, Curate Church of England & Ireland, Born in Limerick,
Revd Ed. Mockler of Green Hall Ballinderry buried 13 October 1894 Aged 82 Ceremony preformed by Robert Lindsay

2. Gracilia Mockler, Wife, M, 33, None, County Antrim,
Gracilia Mockler of the Rectory Magheragall Buried 23 December 1893 Died 20th December 1893 Aged 76 Ceremony preformed by Robert Lindsay

3.Emily Mockler, Daughter, U, 8, At School, County Antrim,

4.Elizabeth Mockler, Daughter, U, 7, At School, County Antrim,
Married on the 8th October 1873 at Magheragall Revd John William M. Marshall Incumbent Painstown and St Anne's (Leigh)

5.Gracilia Mockler, Daughter, U, 5, At School, County Antrim,
Gracilia Mockler of Ballinderry Aged 80 Sept 27th 1921 Ceremony preformed by Joseph.William Minchin (Rector of Ballinderry 1903-1940) Revd Dundas

6. Charlotte Mockler, Daughter, U, 4, None, County Antrim,
Charlotte Sophia Mockler of Greenhall Ballinderry Aged 96 Funeral 15th March 1943 Ceremony preformed by John Bethel Lowe (Rector of Ballinderry 1940-1972) Revd McAallin

7. Alice Mockler, Daughter, U, 2, None, County Antrim,
Alice Lucinda Mockler of the Rectory Moneybroom Buried 23rd September 1885 Died 19th September Aged 37 Ceremony preformed by Robert Lindsay Lisburn.

8. James Mockler, Son, U, 5, None, County Antrim,

Ann Mullen, Servant, U, 16, House Servant, County Antrim,
Rose Hadden, Servant, U, 13, House Servant, County Antrim,


| | | | | | | | | |
| --- | --- | --- | --- | --- | --- | --- | --- | --- |
| LGA | 1813 | 4 | 2 | NPS | MOCKLER | E | Lt-Col | The freedom of the city of Cork was conferred of Lt-Col E MOCKLER, of the 102d Foot, and Mr CROKER, Secretary to the Admiralty |
Limerick General Advertiser or Gazette
NPS = news story
year, month, day

Edward Marion Chadwick's Law firm:
The Transformation of an Establishment Firm:
From Beatty Blackstock to Faskens
1902-1915
by
C. Ian Kyer[viii]

The "Remarkable Entertainment"
On March 13th, 1913 Edward Marion Chadwick, a 73 year old conveyancing lawyer, wrote to a relative in Ireland about a "remarkable entertainment" that had recently been held at his house to celebrate the fiftieth anniversary of the Beatty Blackstock firm.  He noted that had William Henry Beatty lived just three months longer, he and Chadwick would have been partners in the firm for fifty years, something that Chadwick believed was "without parallel in this province".[ix]  Chadwick explained:

The fiftieth anniversary was celebrated by the gathering at my house of all of the members of the firm and their wives, and the students, numbering all together about 30, to which we added ourselves and immediate relations to the number of about 20.  At the same time the firm entertained the women clerks of the office at McConkey's which you may remember as a swell downtown establishment,[x] where they sat down 18.  All of which was quite an expansion from the original two partners and one clerk.  
Although this "remarkable entertainment" was a celebration of fifty years of practice, it could not have been lost on some of the attendees that it was also a wake, marking the passing of one of the great law firms of its time.  Chadwick and others noticed that the only former partner of Beatty Blackstock who attended was Mr. Justice William Renwick Riddell.  This was not surprising to some. They knew that the Beatty Blackstock firm that Chadwick had help found fifty years before was in the process of being completely transformed by two dynamic, entrepreneurial lawyers from Elora – David and Alex Fasken.  They also knew that the Fasken transformation of the firm was not without its casualties and tensions.

It is difficult for us to appreciate the significance of this event.  Few people today would even recognize the Beatty Blackstock name.  There would have been no such problem in 1913.  On W.H. Beatty's death, just months before the Chadwick party, Beatty Blackstock had been said to have done "more business than any [law firm] in all Canada".[xi]  Later it would be referred to as "Canada's largest law business"[xii] and "the famous Beatty Blackstock firm".[xiii] 

  In looking at the history of any firm, one must look at the key individuals in the firm that give it its character.  A partnership, unlike a corporation, is not a legal entity with separate legal existence from its partners.  As anyone who has worked in a law partnership knows this is not a legal fiction.  While a law partnership may look to the outside like a single entity with a common name, office, and perhaps even a distinct character and philosophy, in many respects the firm is a collection of individuals, each with his or her own practice.  Each practice to a greater or lesser degree overlaps and compliments the practices of others in the firm.  The firm is effectively the aggregation of these individuals and it draws its character from these individuals and particularly from certain dominant partners – in this case William Henry Beatty and David Fasken.

Under W. H. Beatty, the firm was extremely large for its day, having 15 lawyers in 1902.  It was in many ways, however, a close knit group.  Most of its members shared a common place in the society of late 19th Century Toronto.  They were principally members of the congregation of St. James Anglican Cathedral.  Politically they were Conservatives.  Most were from prominent Toronto families.  It was, in short, an establishment firm.  Beatty himself was a pew holder at St. James, a personal friend of Sir John A. Macdonald, the son-in-law of the late James Gooderham Worts and the confidant and chief adviser of George Gooderham. 

Under Beatty, the firm was in many respects the Gooderham family firm, serving the legal needs of the Gooderham & Worts businesses and providing employment for the sons and sons-in-law of George Gooderham and their relatives.[xiv]  The Gooderham and the Worts families invested the profits they made from their very lucrative distillery business in financial institutions like the Bank of Toronto, Manufacturers Life Insurance and Canada Permanent Mortgage.  The Beatty Blackstock firm, which acted for these "family businesses", became pre-eminent among those law firms serving the needs of Canada's burgeoning financial sector.[xv] 

In the thirteen years from 1902 to 1915, the firm took a sharp turn away from these roots in the Toronto establishment to take on a decidedly different character.  David Fasken and his brother Alex placed more emphasis on legal skills than family connections, at least beyond their own strong family bond.  The Fasken brothers recruited skilled and experienced lawyers from outside Toronto for their firm.[xvi]  Unlike Beatty, the Faskens were "self made" men, Methodists and Liberals, who made immense personal fortunes in insurance and in Ontario's newly developed mining enterprises and who used the law firm to serve the needs of the companies that they themselves directed. 

To some extent the changes in the firm reflected changes in the Ontario economy as Ontario opened its northern lands and as dynamic, hard working Methodists like Timothy Eaton and Joseph Flavelle came to the fore in Canadian business.[xvii]  But David and Alex Fasken's transformation of the Beatty Blackstock was so complete as to be almost unique.  They gave the firm a new name and a new office.  They brought in new members from outside Toronto who tended, like themselves, to be Methodists and Liberals.  Although they retained key Beatty Blackstock clients, like the Bank of Toronto and Toronto General Trusts, they acquired many new clients and a new area of expertise. 
 
While much changed, there were some striking similarities between the two firms, principally in their approach to law and business.  Both were dominated by a strong managing partner who used the law and the law firm as a stepping stone into business.  In many ways each was a businessman as much as or even more than he was a business lawyer.  Each shaped the firm that he managed in his own image to service his own business interests. 

The Early Years

The Beatty Blackstock firm, although the largest law firm in the country[xviii] and one of the largest in North America[xix] in 1902, seemingly arose from humble circumstances.  As Chadwick recalled in 1913:

We commenced to practise in one room about half furnished, and when we got along so well so that we were able to have a student we considered we were doing very well, and when we got on so as to be able to take another room and a few more chairs we thought our success was assured.[xx]
Chadwick's characterization, however, is somewhat disceiving.  The fact is that the firm's success was, if not assured from the beginning, certainly enhanced because of the background of the two partners.  Both men were from well-to-do Irish families.  Beatty's father, James, had settled in York (as Toronto was then known) in 1830 where he was a prominent merchant, operating the British Woollen and Cotton Warehouse, and a Colonel in the militia.[xxi]  The Beatty family lived in a two story brick house at 29 William Street,[xxii] just south of the substantial property owned by the Honourable William Pearce Howland, a prosperous grain merchant, member of the Legislative Assembly and a future "Father of Confederation".[xxiii]  Farther up the street was the home of Mr Justice John Hagarty, a Supreme Court Judge.[xxiv]

Chadwick's family had formed part of the Irish landed gentry.[xxv]  John Craven Chadwick, Edward Marion's father, had come to Canada in about 1837, settling at Ancaster in Wentworth County, where Edward Marion, his third son, was born in 1840.  When Edward Marion was 11 years old, his family moved to Guelph, where his father served as Justice of the Peace and was very active in the Anglican church, serving on the Diocesan Synod of Toronto and the Corporation of Trinity College.  The Chadwick family were large land holders and very prominent in the Guelph area.[xxvi]  Edward Marion's uncle was a member of the Guelph Board of Trade and would serve as Mayor of Guelph.  Edward Marion's younger brother, Austin Cooper Chadwick, also went into law, being called to the Bar in 1864.  Austin was later made a County Court Judge for Wellington County in 1873, serving in that capacity until he retired in 1914.

At the time that Beatty and Chadwick studied law, legal education was primarily a matter of apprenticeship to an established practitioner.  The period of articles was three years to be admitted as a solicitor (or attorney as they were then called) and a further one year to be called as a barrister.  As the introduction to the 1862 Law List stated, "the professions of Barrister and Attorney may be and usually are followed together."  Students could enter legal studies at age 16.  Chadwick could not have been much older than this minimum age when he began his studies.  Beatty articled with John Leys, a barrister and solicitor who had his office on Church Street in the City Building, just south of King Street and within a very short walk of St. James Cathedral.[xxvii]  We do not know where Chadwick articled.  The hours spent in a law office likely involved assisting in drafting or engrossing legal documents (i.e., writing documents out in long hand), serving and filing materials, doing legal research and searching land titles.  This on the job training was supplemented by readings that students were expected to do on their own as well as, to some extent, by lectures given at Osgoode Hall, the seat of the Law Society of Upper Canada.  In 1858 the Law Society had appointed two permanent lecturers, S.H. Strong for equity and J.T. Anderson in law,[xxviii] and it can be assumed that Beatty and Chadwick each attended these lectures.  It was likely these lectures that brought Chadwick to Toronto.  In 1862, just before Beatty's graduation the school was expanded further but it is doubtful that either Beatty or Chadwick benefitted from this.

The Gooderham & Worts Connection

In mid-February 1863, Beatty, who had been admitted as a solicitor on February 5, entered into  partnership with Chadwick, who had been admitted almost a year earlier on May 20, 1862.[xxix]   From the very beginning the firm was linked to  the milling and distillery partnership of Gooderham & Worts.[xxx]  Beatty and Chadwick's first office in The Toronto Exchange building,[xxxi] was between two Gooderham & Worts offices.  Beatty was then likely already engaged to marry the daughter of James Gooderham Worts. 

In a firm where family relations played a prominent role, it is not surprising that marriages helped cement business relationships for both partners.  In 1864 Chadwick married Beatty's sister, Ellen Byrne.[xxxii]  Regrettably in February of the following year Ellen, only 21 years old, died in child birth.[xxxiii]   In April, 1865 at a time when the newspapers were full of the news of President Lincoln's recent assassination in Washington, Beatty married Charlotte Louisa Worts at Little Trinity Church.[xxxiv]  The newly-weds made their home at 290 King Street East,[xxxv] not far from the family homes of William Gooderham and James Gooderham Worts on Front Street. 

Chadwick's short-lived marriage to his partner's sister helped bring the two partners together, but the success of the firm was intimately connected with Beatty's marriage.  His father-in-law, James Gooderham Worts, was not only one of the two partners in the Gooderham & Worts distillery and milling business but he was also an important figure in a number of other businesses.

James Gooderham Worts had left England in 1831 at the age of 13.  Accompanying his father, James Worts, he had come to York to establish a milling business and to make the way easier for other members of his family and the Gooderhams, to whom James was related by marriage, who were to come shortly with William Gooderham, James' brother-in-law.  The father and son began to construct a windmill at the mouth of the Don River, to the southeast of the town.  The next year William Gooderham arrived with 54 people including members of both families as well as servants and 11 children whose parents had died on the journey.  William also brought the combined family fortune, £3,000, to invest in the business.  The two brothers-in-law went into partnership as Worts and Gooderham, carrying on a flour milling business.

Unfortunately, James Gooderham Worts found himself an orphan in 1834 when, following his mother's death in childbirth, his father committed suicide by throwing himself down the family well.  William Gooderham assumed control of the milling operation and began to groom his nephew for a role in the family business, which in 1837 was expanded to include a distillery to use surplus grain.  The family also operated a cattle business to use by-products of the distillery.  In 1845, William Gooderham made his nephew James a full partner and renamed the partnership Gooderham & Worts.

The business proved extremely successful.  While William dedicated his energies to the milling and distillery operations, James came to play a prominent role in a number of businesses into which the families invested their profits, including the Bank of Toronto and the Canada Permanent Building and Savings Society.[xxxvi]

The families lived on a large estate on Front Street just north of the distillery and just south of Little Trinity Church.  They were devout members of the Anglican congregation of Little Trinity.  Both William Gooderham and James Gooderham Worts served as wardens of the church for over thirty years.  In his history of Little Trinity, Alan Hayes states that in this period, "the parish functioned rather like a proprietary chapel, with Gooderham, his nephew and partner James Gooderham Worts, and some other captains of industry and commerce of St. Lawrence ward as the benevolent proprietors".[xxxvii]  In 1850 the Gooderham and Worts families had a gallery of the church constructed and reserved for their use.[xxxviii]

  This then was the family, or more properly, families that Beatty married into, because although Beatty married a Worts he became a member of the Gooderham extended family as well.  There were few families in the Toronto of 1865 that could offer a young lawyer so much and there were few families that were so close-knit.

It is important to note how much the fortunes of the two families were directed by William Gooderham initially and then later by his son George.  Each of these individuals, in turn, played the role of "pater familias", directing the investments of the family firm and its many enterprises.  Through trusts, they owned most of the homes of the various family members.  James Gooderham Worts acted as the right hand man of William Gooderham, his uncle.  His son-in-law William Beatty would later assume the same role with George Gooderham.

Although the early success of the Beatty & Chadwick firm was at least partly attributable to Beatty's connections with the Gooderham and the Worts families,  Beatty and his law firm had to earn the families' business.  This was a pattern that one notes in the Gooderham family.  The young men were given small roles in the businesses initially and expected to work their way to the top.  Thus, even though Beatty's father-in-law was on the Board of Directors of the Bank of Toronto and was its Vice-President and second largest shareholder,[xxxix] it was not until 1877 that the firm became the Bank's solicitors.[xl] 

The role that Beatty and his firm were coming to play as company lawyers reflects one of the cardinal principals of William Gooderham and his son George in running the Gooderham and Worts businesses of the day – work was to be kept in the family or given to relatives of family members to the extent possible.[xli]  These families, in fact, played a key role in all aspects of Beatty's life.   In 1875 Beatty's father-in-law, James Gooderham Worts and his nephew, George Gooderham, helped Beatty build a large brick and stone home on Queen's Park Crescent.[xlii]  At about the same time Joseph Walker Beatty, William's younger brother, is found working as the accountant for Gooderham & Worts.[xliii]

The relationship between the firm and the bank was cemented when, in 1879 Beatty moved his firm into the Bank of Toronto building at the north-west corner of Church and Wellington Street.[xliv]  This location was across from the site on which the Gooderham building would be built a decade later.  The Bank of Toronto building, which had been built by the Bank in 1863, was an "impressive home rivalled by few of the other banks that crowded Toronto.  Three storeys high, 64 feet wide on the Wellington Street facade and 100 feet on the Church Street facade, it was impressive in the streetscape for its sheer bulk alone.  It was designed in the Italian Renaissance style, faced with Ohio sandstone".[xlv]

The firm's link with the Bank was solidified in 1881 when, on William Gooderham's death, Beatty's father-in-law became the Bank's President and Beatty its Vice-President.[xlvi]  Then in June 1882, Worts died.  In a very unusual provision, Worts directed in his will that Beatty be elected to succeed him on the Bank's board of directors.[xlvii]  This, of course, would not have been binding on the shareholders of the Bank but it did happen and it does indicate the influence that Worts had and his sense of proprietorship over the Bank. 

In addition to assuming Worts' seat on the board, Beatty became one of the executors of his father-in-law's estate and as such for many years directed the estate's many investments and business interests.[xlviii]  This position gave him significant influence and the ability to direct much legal work to his firm.  It also  brought him into direct and bitter confrontation with members of the Worts family.  Prior to his father-in-law's death, Beatty and his firm helped James Gooderham Worts establish a trust for his children.[xlix] The trust empowered the trustees, including Beatty, to continue for a year any business in which Worts had been engaged and to then invest the bulk of the estate in such securities as they thought fit and proper.  On August 1, 1882, just a few months after Worts death, Beatty's firm assisted George Gooderham to incorporate a company known as Gooderham & Worts, Limited.  Beatty and the other trustees invested much of the trust funds in the shares of this company.  The trustees and George Gooderham entered into a shareholders agreement that stipulated that up to one third of the profits of the company were to be retained by the company in a reserve fund and not paid to the shareholders as dividends.  Although the investment paid large annual dividends despite this provision and was sold to George Gooderham in 1889 at a substantial profit, the beneficiaries of the trust brought a series of legal actions against Beatty.  Chancellor Boyd of the Ontario court would later find that Beatty and the other trustees had "technically" breached the terms of the trust, but that no significant harm had been suffered.[l] 

Beatty's relations with the Worts family became very strained.  In 1882 shortly after his father's death, James Gooderham Worts Jr. also died.  Beatty and the widow, Mary Worts, were appointed co-executors of the estate.  In 1887, Mary signed over her rights to Beatty.  Then for whatever reason there was a falling out.  Beatty refused to pay her the annuity due her under her husband's will and he had her evicted from the home on College Avenue that he rented to her.  She brought a legal action, charging him with having procured her agreement in 1887 with fraud and misrepresentation and with having converted the large estate of her husband to his own purposes.  The case was settled but the rift between Beatty and the Worts family persisted.[li]  The rift seems to have been due at least in part to the fact that Beatty developed a very close relationship with George Gooderham.  The Worts family was of the view that Beatty was favouring Gooderham's interests over their own.  There can be no doubt that Beatty became Mr. Gooderham's principal business and legal adviser and that Beatty used his position to direct much legal work to his firm.

The Beatty Blackstock Lawyers in 1902

By 1902, Beatty's firm[lii] had grown to 15 lawyers, making it the largest in the country.[liii]  Beatty was the glue that held the firm together.  He had gathered lawyers for the firm through the Gooderham family connection and especially his special relationship with George Gooderham, as well as through wise recruiting.  It is very instructive to profile the fifteen men[liv] who made up the firm.

For its day Beatty Blackstock was an exceptionally large and in many respects very talented group.  What is striking is that family connections played such a key role in the make-up of the firm.  There was Beatty, his son and his son-in-law.  There were two Blackstock brothers and the two Fasken brothers.  Of the fifteen lawyers, two were sons-in-law of the firm's principal client, George Gooderham, and one was Gooderham's son (In 1899 another son-in-law, W. H. Brouse, had left the firm).  Almost all were Anglicans and Conservatives and members of prominent Toronto families.

The fact that Anglicans played a key role in the firm was not unusual for Toronto firms at the end of the last century and the beginning of the Twentieth Century.  There can be no more dramatic proof of the dominant role of Anglicans in the law, than to walk through St. James  Cathedral and read the many plaques to the leaders of Toronto's legal community or to stroll through St. James Cemetery where one finds the remains of many, many "name partners" in the large Toronto firms, like the Blakes, the Oslers, the Beattys and many more.  But it is worthy of note that both Beatty and Chadwick were heavily involved in the affairs of the Anglican Church in Toronto[lv] and that their  firm had a professional involvement in church matters.

Since 1884 Beatty, Chadwick and their firm had been key players in a significant, albeit much troubled, project of the Church – the building of St. Albans Cathedral, a magnificent new Anglican Cathedral being constructed just north of the then city boundaries in the area which came to be known as the Annex.  William Howland, who owned the land, sold it to a syndicate headed by both Beatty and William Howland's son, Oliver, each then managing partner of a different law firm.[lvi]  St. Albans Cathedral was to be the centre piece of the development to be known as Cathedral Park.  When the project later failed, Chadwick, who did the real estate and conveyancing work for the syndicate while serving on the building committee for the new cathedral,  would be much criticized.[lvii]

Let us profile some of the key members of the firm in 1902 and in doing so take special note of the factors that linked them together as a firm – their religion, their social standing, their politics and in many cases their ties to the Gooderham family.


The Beatty's:  Father, Son and Son-in-law

William Beatty was the managing partner, overseeing the many details of the firm's operation.  He practised as a business lawyer, helping his clients establish and manage their businesses.  He oversaw incorporations, help raise and invest funds and negotiated on their behalf.  But Beatty was more than a business lawyer.  He was also a businessman.  As the Bank of Toronto Board noted, "His wide experience in commercial affairs and his far-sighted and well balanced judgement made his counsels of the highest value and his deep sense of responsibilities...made him most scrupulous in the discharge of [his] duties".[lviii]  

By 1902, Beatty was one of the most prominent members of the developing Canadian financial community.  He served as a director of Gooderham & Worts, Limited, as Vice-President of London and Ontario Investment Company, the Toronto General Trusts Corporation (Canada's first trust company),  the Bank of Toronto and the Canada Permanent Mortgage Corporation.  He was also President of the Confederation Life Association[lix] as well as the Toronto Silver Plate Company, a company in which he and several of the Gooderhams had a substantial shareholding.[lx]  He was active in the Toronto Board of Trade, acting as their legal counsel.  He also co-authored with Wallace Nesbitt[lxi] a set of arbitration rules for the board and had represented the Board in 1896 at the Congress of the Chambers of Commerce of the Empire in London, England.[lxii] He also served as President of the Old Boys Association and as a trustee of Upper Canada College.[lxiii]

Beatty did what he could to direct the legal work from these various enterprises to his law firm.  There were instances, however, when he did not do so.  Beatty was one of the original "promoters" of Confederation Life in 1871.[lxiv]  He served on its board of directors until shortly before his death. He was a member of its Insurance Committee.[lxv]  He became its Vice President in 1893 and its President in 1902.  Yet notwithstanding this close connection, Beatty's firm never seems to have provided legal work to Confederation Life.  This was done by James Beatty, Q.C., who was not related.  It may have been thought to have been inappropriate to have the firm represent Confederation Life because they acted for Manufacturers Life, a Gooderham company. 

Ironically, it seems to have been the Gooderham family that got Beatty involved in Confederation Life.[lxvi]  One of the other promoters was William Gooderham junior, the eldest son of William Gooderham, the uncle and partner of Beatty's father-in-law.  William junior lacked the business acumen of his father[lxvii] and Beatty was likely asked to assist young William in representing the family interest in Confederation Life.  Beatty did, however, invest some of his own money in the enterprise, becoming a holder of 50 shares and the seventh person to be insured by the company.[lxviii]  Both Beatty and William Gooderham were elected to the board of the new company but William Gooderham dropped off the board the next year.

Although, in Beatty's words he did not take "any active interest in politics",[lxix]  he was a "true blue Conservative"[lxx] and when he thought it necessary, he used his political connections and his personal friendship with Sir John A. Macdonald and Sir Charles Tupper to assist his clients.  In 1879, for example, he had asked Sir John A. to intercede on behalf of the Bank of Toronto which was seeking to collect some money owed by the federal government to one of the Bank's debtors in connection with the building of the Lachine Canal.[lxxi]  In 1888, he had called on Sir John A. to assist the Gooderham & Worts Distillery in preventing the Canadian Pacific Railway from using the former estate of his father-in-law, located just north of the distillery, for a shunting yard.[lxxii]  He made it clear that he and George Gooderham had "a claim not only as citizens" on Sir John, an obvious reference to financial and other help they had provided to the Prime Minister. 

On Sir John A.'s death, Beatty had been chosen by the local Conservatives to chair the Macdonald Memorial Committee of Toronto.[lxxiii]  Interestingly he consistently refused appointment as Queen's Counsel and later King's Counsel, when the honour was offered, first by Macdonald and later by Tupper,[lxxiv] perhaps because he thought it an honour properly bestowed on barristers and he had never acted as one.[lxxv]

By 1902 one of Beatty's sons and one of his sons-in-law were members of the firm.  Wallace Nesbitt, Beatty's son-in-law, had left McCarthy Osler Hoskin in 1892 where he had juniored for two of Canada's leading barristers, D'Alton McCarthy and Britton Osler,[lxxvi]to join the Beatty Blackstock firm.  He was then 33 years old.  As the 1898 Men & Woman of the Times  stated, during his days at McCarthy's, he had been "connected with many important suits, among them the historic legal fight between the firm of Conmee and McLennan, contractors and the Canadian Pacific Railway and the memorable St George's railway disaster". When Wallace Nesbitt joined the firm he was a widower but a few years later he married Amy Gertrude Beatty, Beatty's daughter.[lxxvii] 

In 1898, three years after being called to the bar, Charles William Beatty, William Henry Beatty's second son joined the firm.  Significantly C.W. was also George Gooderham's son-in-law, having married Lillian May Gooderham in 1896. 




Edward Marion Chadwick

      Although E. Marion Chadwick was still with the firm in 1902, by then he was playing a much smaller role.  Chadwick's legal practice focussed on real estate conveyancing.  J.B. Robinson, who would join the firm in 1918 as a conveyancing lawyer, recalled that:


He was an expert in conveyancing and he designed most of the forms used in the office, deeds, powers of attorney, mortgages, etc. and we printed our own forms for many years. He was very strong on not using any excess verbiage and his power of attorney took only one page and was very complete. He also ignored any punctuation in a document claiming that if the words did not speak for themselves without punctuation, the deed was not properly drawn.[lxxviii]
Perhaps it is not surprising that as a founder of a firm in which family connections were so important, Chadwick was a noted genealogist.  As time went on, this work consumed more and more of his energy.  In fact, The Dictionary of Canadian Biography prepared by Stewart Wallace lists Chadwick as a "genealogist."  From 1898 to 1901 he edited the Ontario Genealogist and Family Historian.  He also wrote a leading work entitled Ontarian Families, which was published in 2 volumes in 1894-98 and has been republished a number of times since, most recently in 1974.  Other books he wrote include The People of the Long House (1898)[lxxix] and later The Chadwicks of Guelph and Toronto (1914). 
The Blackstock Brothers

      From 1892 the firm had been known as Beatty Blackstock.[lxxx]  This reflected the key role played by Thomas Gibbs Blackstock and his brother, George Tate Blackstock, as well as the declining importance of Chadwick. 

      T. G. Blackstock had joined the law firm in 1879[lxxxi] at a time when he was engaged to Harriet Victoria Gooderham, one of George Gooderham's daughters.  They were married early in 1880.[lxxxii]  Thomas had been called to the bar in 1877 and for a time had practised with Alexander McNabb under the name McNabb & Blackstock.  He was the son of the Reverend William S. Blackstock D.D., a Methodist minister who had married into the Gibbs family, a prominent Ontario family.  Reverend Blackstock was pastor of the Berkeley St. Methodist Church.[lxxxiii]  Thomas Gibbs Blackstock was named after his grandfather, Senator Thomas Gibbs who had joined William Beatty as one of the promoters of the Confederation Life Association. 

      T. G. Blackstock, who was said to be "one of the best known members of the Ontario Bar", had a "corporation law" practice.[lxxxiv]  He assisted Beatty in advising the Gooderham family businesses.  He acted as solicitor for the Bank of Toronto (Blackstock was a shareholder and acted as scrutineer for the Bank's general meetings from 1888-97 and again in 1901)[lxxxv], Manufacturers Life Insurance Company, Gooderham & Worts, Limited, the Central Ontario Railway and other businesses in which the Gooderhams invested their funds.  The fact that he lived immediately north of George Gooderham's mansion in a house that Gooderham had built for him and his wife underlines the close relationship between the two men.[lxxxvi]  He assisted George in many projects including the building of the King Edward Hotel, in connection with which Blackstock acted as President of the King Edward Hotel Company.  He was also involved in some mining ventures, serving as Vice President of the War Eagle, Centre Star and St. Eugene Mining Companies.[lxxxvii]  In 1901 he had successfully petitioned the federal government to encourage the development of lead mining and smelting in British Columbia.  He is said to have "made an urgent plea for a bounty on lead refining, to be limited in amount, duration and as to tonnage, and claimed that much incidental benefit would accrue to other mining interests from such a policy".[lxxxviii]

      George Tate Blackstock, Thomas Gibbs' brother, was one of Canada's leading trial lawyers.  His joining of the firm was meant to strengthen a serious weakness in the firm.  In 1890, when George Gooderham, the firm's foremost client, launched a legal action against the City of Toronto,[lxxxix] the lead counsel was not a member of the firm.[xc]   Obviously this was not a healthy state of affairs for the firm.  Within two years. George Tate Blackstock had joined the firm.  G.T. Blackstock and Wallace Nesbitt would lay the foundation for the firm's reputation as a top litigation firm.[xci] 

      When G.T. Blackstock died in December 1921, he was referred to as "one of the foremost members of the Canadian Bar, whose name is associated with many a cause celebre."  Like Beatty and Chadwick, he was politically Conservative.  George Tate, however, was much more active politically than his partners.  He often spoke in support of the Conservative Party and he ran for office provincially in 1884 in Lennox and federally in 1887 and 1891 in West Durham.  Each time he was unsuccessful despite his ability as a gifted speaker.  He was an ardent supporter of the British Empire, calling for a union of the English speaking races. 

      G.T. Blackstock had been called to the bar in 1879, joining the firm of Rose McDonald Merritt & Blackstock.[xcii]  The senior partner of that firm was John Rose, whose son, Hugh, would later join the Beatty firm.  Blackstock was then "a dark-haired, good looking fellow, with an easy and friendly gift of conversation and an entire freedom from restraint or nervousness on social occasions".[xciii]  In 1882, Blackstock had left to join Wells Gordon & Sampson, but this was short-lived and soon he was practicing as a barrister on his own.  He had an active litigation practice, travelling about the province acting in both civil and criminal actions and as both a defence counsel and as a crown prosecutor.  He acted for the Bank of Toronto on occasion, likely work referred to him by his brother.  He was for a time counsel to the Canadian Pacific Railroad[xciv] and was involved in the late 1880's in the arbitration between the Canadian Pacific and the federal government over the character of the road handed over by the federal government.[xcv]  Then in 1890 he earned much admiration for his skillful, although unsuccessful, defence of Reginald Birchall in a famous Woodstock murder trial.[xcvi]

      By 1892, however, Blackstock was beginning to experience serious personal problems.  It may well be that he was offered a position in the firm to assist him through a difficult time.  He was finding it harder to give his law practice the attention it observed.  His friend, Wyly Grier, a noted portrait painter, would later write in his memoirs that "at times when he was the leading barrister on one or other side of cases of great moment, which called for his undivided absorption in the issues at stake" "domestic worries" "made him distraught and preoccupied".[xcvii]  His wife would divorce him in 1896, but it is unclear whether his family problems were the source of or the result of his personal difficulties.  Wyly Grier states:



A sinister cloud had arisen on the apparently brilliant horizon of this gifted lawyer, nor am I able to say he was entirely blameless when it enveloped him.  Battles in court and minor conflicts at home gradually undermined the nervous system which had evoked my father's admiration and bereft Osgoode Hall of one of its most brilliant figures.  I remember that a symptom of the approaching breakdown of our friend was confided to me (or more correctly, to my brother, Alex Munro).  Blackstock had stated that when waiting for his turn to address the court the perspiration would drop off his finger-ends.
      At the suggestion of T. G. Blackstock, his brother-in-law,[xcviii] Melville Ross Gooderham, one of George's sons, joined the firm in 1901.  Ross Gooderham, characterized as "a shy, reserved man, who lived very simply",[xcix] was not a force in 1902 but he would be a key figure in the reshaping of the firm.

Lawyers from Other Prominent Families

      Thomas Percival ("Percy") Galt, then 27, had joined the firm in 1885.  He was another member of a prominent Anglican family who attended St. James Cathedral,[c] being the third son of Thomas Galt, who in 1887 became Chief Justice of Ontario.  He was also the nephew of Alexander Tilloch Galt, a Minister of Finance and one of the Fathers of Confederation.  Although Galt would remain with the firm for almost 30 years, he never rose to a position of prominence in the firm or the profession.  He was a competent litigator[ci] but lacked the skill and drive of many of the other litigators in the firm.

      When George Tate Blackstock joined the firm, he brought with him his junior, Alexander Munro Grier, the brother of Wyly Grier, the noted portrait painter.[cii]  Munro Grier had been born in England where his family had travelled from Australia.  He had spent some time in Toronto in 1876 when he had first met the Blackstock brothers.  He returned with his family to England and was called as a barrister in 1882.  He had then returned to Toronto, where he was called in 1884.  He had assisted Blackstock in the 1880's in the arbitration between the Canadian Pacific and the federal government and other similar work.  He too was an Anglican.

      Hugh Rose, another litigator in the firm, was the son of John Edward Rose, a judge of the Ontario High Court of Justice.   Born in 1869, he had attended the University of Toronto and graduated with a B.A. in 1891 and an LL. B. in 1892.  He had articled with Maclaren Macdonald Merritt & Shepley and been called to the bar in 1894.[ciii]  He seems to have joined the Beatty firm about 1900. 

The Fasken Brothers

      David Fasken was in many ways unlike the other members of the firm.  He was not a member of the Toronto establishment.  He was one of nine children of a Scottish farmer from Elora.  He was a dynamic, entrepreneurial Methodist and a Liberal.  Fasken had been born on the family farm on December 31, 1860.  After graduating from Elora High School, he had entered the University of Toronto, graduating  in 1882 with a Bachelor of Arts degree.  He had articled with the Beatty firm, been called to the Bar in 1885 and began his practice with the firm, then known as Beatty, Chadwick and Blackstock.  Why this bright young Methodist joined a staid, Conservative firm is not known.  Perhaps it had something to do with the fact that the father of Thomas Gibbs and George Tate Blackstock was a Methodist minister.  Perhaps it was related to the fact that William Gooderham, George's older brother, was a Methodist.  More likely the answer lies in Marion Chadwick's links to Wellington County, where Chadwick was from and where the Faskens had their family farm.

      Whatever the reason that David Fasken came to the firm, the reality was that he had administrative abilities, drive and ambition beyond those of his colleagues at the firm – qualities that undoubtedly endeared him to Beatty.  As one biographer would later say, "His outstanding traits were a capacity for sustained and concentrated effort, close attention to detail, and absolutely unprejudiced weighing of facts."[civ]  Fasken's role in the development of Excelsior Life Insurance Company is very revealing.  Shortly after the incorporation of the Excelsior Life Insurance Company (originally called the Protestant Life Insurance Company) in the late 1880's by the Orange Lodge of Toronto, David Fasken became a shareholder.  The company got off to a slow start and Fasken bought up many of the shares of the struggling, young company.  He also encouraged the Gooderhams to invest in it.  Their shares together with his own gave Fasken control of the company.  On February 13, 1900, he was elected President, a position that he was to hold until his death.  Although he directed the company's operations on a part time basis, he built the insurance company into a very successful and profitable business.

      By 1902 David Fasken was already well established.  That year he moved into his newly constructed, stately home designed by E.J. Lennox, the architect for the new Toronto City Hall who had also designed an office building for W.H. Beatty and the Gooderham-funded King Edward Hotel.[cv]  Within the firm, Fasken played a key role.  Correspondence from 1896 in the firm's archives casts some light on the nature of Fasken's role in the firm (as well as the economics of practise at the time).  It seems that the Ocean Accident & Guarantee Corporation of London, England had heard of the firm.  In fact, their general manager would say in a letter of July 31, 1896 that they had "been mentioned to [them] in the highest possible terms".  As a result, the local agent of the company, George Bennett, wrote to the firm on June 29 stating:



I am instructed by our General Manager to ask if you will act as our Solicitors for Toronto at an annual retainer of $150 from, say, July 1st next.
We would expect for this all consultations, opinions, the drawing up of documents etc. when required, making collections when necessary and generally all assistance in settling claims as between lawyers.  We would expect you to charge fees only when a case goes into court and then only the taxed costs.

      Beatty responded on July 8th, apologizing for the delay by saying that both he and "our Mr. Fasken to whom all matters of this sort are usually referred" had been away from the city.  He was happy to "note a general retainer" for Ocean Accident but went on to negotiate its precise terms.

      It seems that Fasken had assumed the role of Beatty's administrative assistant or office manager.  In 1902, Beatty was the President of the Confederation Life Association and, given George Gooderhams' failing health, he was assuming an increasing role in such Gooderham ventures as the Bank of Toronto and Canada Permanent.  All of this meant that Beatty simply did not have the time necessary for the day to day management of the law firm.  Increasingly this fell to "our Mr. Fasken".

      David seems to have shared some of this responsibility, as well as many client matters) with his younger brother, Alexander Fasken, who had joined the firm in 1899.  Alex (referred to by David as"Dutch")[cvi] was the youngest of the Fasken children.  He had been born on June 27, 1871, on the family farm.  After graduating from Elora High School, he had attended the University of Toronto and Osgoode Hall Law School.  He had articled with Cassels and Standish and been called to the Bar in 1894.  Initially, he opened a practice in Fergus, Ontario, but after five years he acceded to David's request and joined him at the firm. 

Other Non-Establishment Lawyers

      One suspects that it was David Fasken who lured the talented out-of -towner, William Renwick Riddell, to Toronto in 1895.  Like Fasken, Riddell was a supporter of the Liberal Party and was from out of town.[cvii]    Riddell, who had been the gold medalist on his call to the Bar in 1883, left his practice in Cobourg to come to Toronto.  He had already been a Bencher of the Law Society for four years, an office he continued to hold in 1902. 

      Riddell's Liberal connections brought him some interesting briefs.  In 1895 he represented the leaders of the University of Toronto student body before a Royal Commission.  One of the student leaders was William Lyon Mackenzie King, who would later become leader of the Liberal Party and Prime Minister of Canada.  In 1903, Riddell would be counsel to the Ontario Liberal government in the Gamie Inquiry and the next year he and Wallace Nesbitt would act for the City of Toronto in an investigation into certain election irregularities. 

      Another out-of-towner likely brought to the firm by the Faskens was Harper Armstrong, who had joined the firm in 1898.  Harper would work with Alex Fasken on many projects.  It may well be that Alex was his brother-in-law.  In 1896, Alex Fasken had married an Isabelle Armstrong of Fergus.[cviii]

      Thus in 1902, we find the firm loosely divided into two groups.  Beatty led the largest group of Toronto establishment lawyers but his office administrator, David Fasken, had already started to introduce lawyers into the firm who did not fit the Toronto establishment mold.

The Fasken Firm in 1915

      If we skip ahead to 1915 we note that the firm had only seven lawyers (one of whom was no longer very active) – a dramatic reduction from the fifteen lawyers of just 13 years before.  There were no members of the Beatty, Blackstock or Gooderham families in the 1915 firm.  In addition to the two Fasken brothers, the firm had only four active members:  Harper Armstrong, who assisted Alex Fasken with the solicitors work, and Hugh Rose, George H. Sedgewick and Mahlon K. Cowan who were litigators.   By this time E. M. Chadwick was 75 years old.  Beyond serving as the principal link to the past, he played little role.  J. B. Robinson, who joined the firm in 1918, tells us that Chadwick "did not do any active work but came in nearly every day.  He was not given his own steno and he used to employ a public steno in the building.   Unfortunately he was very deaf and any conversation was difficult."[cix] 

      What had happened?  It seems that the transformation of the firm can be attributed to several factors.  First, the generation of William Beatty, Thomas Gibbs Blackstock and George Gooderham, their client, had drawn to its close.  Secondly, the management of the firm had been fully assumed by the Fasken brothers, who had re-oriented the firm and taken it into new areas of practise.  Let us look at how the Fasken transformation occurred.


The Transformation of Beatty Blackstock

      The first indication that the shift from Beatty's management to that of David Fasken troubled at least some members of the firm was the departure in 1903 of Beatty's son-in-law, Wallace Nesbitt.  On May 16, 1903, at the very young age of 45, Nesbitt was appointed to the Supreme Court of Canada.  As Snell and Vaughan say in their history of the Supreme Court, "Though lacking judicial experience, Nesbitt had an outstanding reputation as counsel, and his nomination to the Supreme Court was widely acclaimed."[cx]  Snell and Vaughan note that the Nesbitt appointment represented a break with the patronage appointments of the day in part because Nesbitt was so young.  It seems clear in retrospect that Nesbitt wanted out of the Fasken managed firm.  Nesbitt did not want to offend his father-in-law by going to another Toronto firm so he accepted an appointment to the Bench.  Within two years, Nesbitt decided that he had made a mistake in seeking his escape through the Supreme Court, which was then riddled with dissension and was not highly regarded.  For "reasons purely private" he resigned from the court.[cxi]  Significantly he did not return to the Beatty Blackstock firm.  Instead, he rejoined the McCarthy firm and continued his distinguished career, later becoming Treasurer of the Law Society.[cxii]

      In a seemingly unrelated move, Munro Grier also left to take up a position at the Canadian Niagara Power Company, a firm that Beatty would later take over.  It may well be that Beatty was behind this departure, moving one of his lawyers to a business in which he and the Gooderhams had invested.


Cobalt and the Mining Industry

      In 1903 David Fasken began making moves that would in part change the nature of the law practised by the firm.  Under Beatty, the firm's key clients had been financial institutions like the Bank of Toronto, Toronto General Trusts, Canada Permanent and Manufacturers Life.  Although T. G. Blackstock had done some mining work, Fasken was about to direct the firm into mining law in a big way.

      At the end of the 19th and the beginning of the 20th century the Ontario government saw the possibility of encouraging settlement in the "Clay Belt" west of Lake Temiskaming.  This desire to open the region to farming and the timber industry spurred the development of the mineral resources of Northern Ontario.  The government began to build what is now the Ontario Northland Railway.[cxiii]  By 1903 it had reached the north end of Long Lake where cobalt, nickel and some silver were discovered.  David and Alex Fasken played a key role in the successful development of these finds.  As a later observer said, "David and Alex Fasken, in the late 1890's, were among the first to see the possibilities of mining development in Northern Ontario."[cxiv]   When the Cobalt discovery was made,  David acted quickly with Ellis P. Earle and other New York-based investors to form a company, the Nipissing Mining Company Limited, to finance its development.  They secured claims covering over 846 acres.  As the Cobalt Daily Nugget (the local newspaper) said in 1910, "About 5 times as large as the quarter section of a western farm, Nipissing occupies the very centre of the Cobalt Camp.  It is, in fact, the centre." 

      The initial agreement drafted by David Fasken on behalf of the newly created Nipissing Mining Company stated that the owners of the original claims were to be paid 65 cents for each pound of cobalt mined to date.[cxv]  There was also mention in the agreement of nickel and arsenic.  There was no mention of silver, which seems to have been thought to be incidental to the other minerals.  However, as one writer has said, "By the summer of 1904 high-grade silver ore was being shipped out by the carload, and when this news spread there was a rush of prospectors and mining men from all over the world to the wonderful silver camp at Cobalt."[cxvi]  By 1908 the Provincial Geologist reported that Cobalt was "not only the world's largest producer of silver, but it absolutely controls the market for cobalt." 

      At the time, many bemoaned the fact that Americans and not Canadians had come to control the Cobalt mines.  The Monetary Times noted, however, that although Canadians had originally held virtually all of the claims, they had sold out prematurely.[cxvii]  It pointed out:


The president of the Nipissing Mines Company is understood to have paid $250,000 for the properties which were chiefly of prospective value.  The sellers thought that they had outwitted a Yankee.  Now, probably, they are assuring themselves that they were foolish to part with so great a property at so small a price.

The truth is that Fasken's American investors were willing to invest the large amounts of money that the commercial development of the finds required. David and Alex Fasken proved important in securing both the capital and the sources of power and other utilities necessary to mine in what was then a remote and rugged locale.   As E.P. Earle would state on Fasken's death:

..from the beginning Mr. Fasken's guidance and cooperation had much to do with the success of the Company.
In the early days of Cobalt when at times engineers were doubtful of the permanency of the camp, Mr. Fasken never lost faith and he showed his courage by investing large sums of money in the development of Hydro Electric for the Camp.  Subsequently, Mr. Fasken continued his cooperation in the development of power for Porcupine and Kirkland Lake.  Probably no one man did as much toward the development of the North country as did Mr. Fasken.

David served for a substantial time as Nipissing's President and was one of its directors.  He was further involved in Cobalt's development as a director and substantial shareholder of both La Rose Consolidated Mines Limited (which owned Violet Mining Company, Limited) and Trethewey Silver Cobalt Mine Limited, each of which had its mines at Cobalt.  In addition, by 1909 Alex Fasken was on the board of two other Cobalt mining companies:  the Chambers-Ferland Mining Company, Limited (Harper Armstrong was its Vice-President and George Sedgewick, another firm member, was on the board) and the Temiskaming Mining Company, Limited, for which he also acted as secretary-treasurer.[cxviii]

David Fasken did not restrict his interests to mining in Cobalt.  He acquired the three power plants which supplied much-needed hydro electric power to the Cobalt workings and area and later to discoveries at Porcupine and Kirkland Lake.  In 1911 he merged them to form the Northern Ontario Light and Power Company Limited of which he was President.[cxix]  He also organized the Northern Canada Power Company Limited.  As Morris Zaslow has said, "Cobalt was the opening victory in the long campaign waged by Canadians to wrest mineral wealth from the Precambrian Shield"[cxx]  and the Faskens were important in achieving that victory. 

The success of the Cobalt discovery spurred exploration throughout the region.  In the summer of 1909 the Dome gold discovery was made near Night Hawk Lake, near Timmins.  Again, the Faskens were quick to act to develop the claim.  This time it was Alex Fasken who led the way.  Alex represented the New York syndicate that obtained the option to exploit the claims.  He took an active role in the management of the new company, Dome Mines Limited, which the firm incorporated.  He was one of the original directors of Dome Mines and later became a Vice-President of that company.  When the story of Dome Mines was written, Alex Fasken and Jules Bache, who headed up the investors' syndicate, were said to have been the "dominant personalities in the company structure".[cxxi] 

Following their successes at Cobalt and Porcupine, the brothers became active supporters of numerous mining exploration initiatives.  David was a part of the group of Canadian and American millionaires that formed the Canadian Mining Exploration Company, a venture that in 1912 was said to have 400 properties under consideration.[cxxii] David and Alex were also key members of the syndicate that grubstaked the prospectors in 1914-15 who staked the Flin Flon mine in Northern Manitoba.  In 1915 David and Alex actually visited the site in northern Manitoba, travelling at times by oxen and by canoe[cxxiii].   They later formed part of the Toronto based investors syndicate that optioned these claims.  While the others sold their interest before the Flin Flon mine was developed, David hung on.  W. F. Currie, one of the original grubstakers, noted in 1927:  "We got out and were quite satisfied to do so.  Only David Fasken was left and I hear he's made a very good thing out of sticking to the end."[cxxiv] 

Through their hydro electric interests in Northern Ontario the Faskens became interested in the pulp and paper industry.  For many years Alex served as a director of Provincial Paper Mills Limited. 

The Faskens directed the legal work for the mining and other companies that they were involved with to the firm helping it become expert in mining law, which in turn attracted other mining clients.  J.B. Robinson recalls in his memoirs that in 1918 when he joined the firm many of the firm's clients were mining men from the north country.  There were long benches in the office for the use of the clients and at the end of each one was a large brass cuspidor.  The miners smoked big cigars and made frequent use of the cuspidors.

In addition to what one might think of as legal work (such as incorporation, raising capital, negotiating and documenting joint ventures, dealing with disputed claims, tort actions and the like), the firm dealt with many matters that today would seldom be handled by lawyers.  Robinson noted that for many years the firm prepared and mailed the dividend cheques for Dome Mines and also handled the printing and mailing of its Annual Report.  "Often we would keep a group of the staff down at nights to handle the mailing."  Robinson also recalled that "Considerable correspondence went between our office and the Dome Mines Office at South Porcupine and the Nipissing Mine Office at Cobalt and we were often given urgent letters to be taken not to the Post Office where there might be delay but directly to the Postal Clerk on the Northland train which left the Union Station every night about 6:00 p.m. It was not always easy to work your way through right to the train."



Gooderham's Death and Beatty's Departure in 1905

      If there was a watershed in the transition from the Beatty firm to the Fasken firm, a point when the firm began to be shaped more by Fasken than by Beatty, it was in 1905.  In that year, George Gooderham, the man who directed the Gooderham businesses, died and W.H. Beatty and his son left.  The one event led to the other.  Gooderham's death created an even greater need for Beatty to direct the Gooderham family businesses.  Beatty became the president of both the Bank of Toronto and the Canada Permanent.  Although W.H. Beatty's name continued to appear first on the firm's letterhead until his death seven years later, he ceased to practise after Gooderham's death.

      With his father no longer active in the firm and David Fasken in charge, Beatty's son, Charles William, also left.  He would practise for many years on his own before joining his son, named W.H. Beatty after his grandfather, in a firm known as Beatty & Beatty.[cxxv]  C.W. also became one of the founders of the York Club which was established in 1910 and which moved into his father-in-law's mansion at the corner of Bloor and St. George.

      An incident in 1906 demonstrates the changed relationship between Beatty and the firm.  In June, Beatty engineered a take-over of the Canadian Niagara Power Company and became its President.  He arranged to have three former members of the firm appointed to the board:  Wallace Nesbitt, his son-in-law and now a member of the rival McCarthy firm, A. Munro Grier who had left the firm in 1903 and William Henry Brouse, a son-in-law of George Gooderham who had left the firm in 1899.  Grier acted as the secretary and in-house solicitor to the power company.[cxxvi]  It is clear that the old family ties were still important to Beatty and that he still commanded loyalty, but these ties and this loyalty were no longer drawing people to the law firm.

      One month later, in July 1906 the firm suffered another blow that further accentuated the break with the past – Thomas Gibbs Blackstock died.  He was only 55.  The firm now was without its two principle "name partners".  Beatty Blackstock now had neither Beatty nor Blackstock.

      In September in a written partnership agreement, the remaining partners of the firm gave formal recognition to David Fasken's new status as managing partner.  The very fact that the partnership agreement was in writing seems to have been a break with the past. 

      The agreement dated September 1, 1906 was between William Henry Beatty, Edward Marion Chadwick, David Fasken, William R. Riddell, Thomas P. Galt, Harper Armstrong, Alexander Fasken, Hugh E. Rose and Melville Ross Gooderham.  The parties were to be co-partners for five years in the practice and profession of barristers, solicitors, notaries public under the firm name of Beatty Blackstock Fasken & Riddell. The practice was to be carried on "in the City of Toronto and all parties were to reside there".

      Beatty was not to be required to perform any "actual solicitor work" but was to use "his best endeavours to procure business for the firm". The agreement went so far as to state that Beatty would not interfere with the operation of the firm. He was to be "entitled to retain for his own use all emoluments coming to him from any directorship, trusteeship or any other business outside of the firm with which he may be connected".  This is not surprising when one notes that he did not receive any income from the firm.  His "emoluments" and "the use of a room at the north east end of the building without charge" were all that he got.  In return, he agreed to "give all of the influence he [could] towards the promotion of the interests of the firm".

      The agreement provided that David Fasken "shall be manager of the business of the firm and shall determine what line of work shall be done by the various partners".  It is quite likely that Fasken's power to determine each partner's work did not sit well with at least some of his partners.  David Fasken was also to be entitled to maintain his connection with the Excelsior Life Insurance Company and to receive "the emoluments therefrom".  If, however, he looked after Excelsior Life business during the day he was to arrange "for a proper retainer to cover the time expended by him". 

      The agreement also made special provisions for Ross Gooderham, who, on his father's death, had been appointed executor of the estate.  He was permitted to retain any commissions to which he was entitled as executor of George Gooderham's estate as well as any director's fees payable to him for serving an any company's Board in connection with the estate.  He was, however, not to participate in any fees received by the firm from his father's estate.

      Although many lawyers of this period combined law and politics, Fasken did not want his partners doing so.  No partner was to be a candidate for or contest any municipal, parliamentary or any public election.  George Tate Blackstock, who had political aspirations, is not listed as a partner in the agreement. It is unclear whether this provision, which must not have sat well with Blackstock, had anything to do with his changed status.  A similar provision was inserted in partnership agreements for many years thereafter.

      The net profits of the practice were to be divided amongst the partners as follows:

1.  Of the first $30,000.00 each year, David Fasken and William R. Riddell were to obtain $8,500.00 each, Alexander Fasken $2,500.00 and all others either $2,000.00 or $2,250.00.

2.  Profits over $30,000.00 were to be divided in varying percentages depending on the level of profit achieved. For example, if the profits fell between $30,000.00 and $45,000.00, David Fasken and William R. Riddell would get 35-5/6%, but if the profits were over $60,000.00 they received only 22-1/2%.  In this way Fasken and Riddell would be compensated for the base business that they brought to the firm, but there was some incentive to the younger partners to work hard and bring in new business.

      Each partner was entitled to one calendar month's holiday during the year.  If absent beyond that, he was to pay to the firm such amount for each day as the majority in interest of the members of the firm should decide upon. Riddell was permitted to take two months without deduction on condition that "if he shall argue any case in England [before the Privy Council] during the said months he shall not claim any extra vacation on that account".

      David Fasken, himself, commented on the changed relationship between the firm and the Gooderham family interests when he appeared before the Royal Commission on Insurance in 1906[cxxvii].  Fasken, as President of Excelsior Life, was questioned about his involvement with the Gooderhams.  The shares that George Gooderham's estate had in the company, when combined with Fasken's shares, represented control.  In light of the close connection that had existed between George Gooderham and the firm and the fact that his son and executor, Ross Gooderham, was one of Fasken's partners, the Commission was interested in knowing to what extent these parties acted together.  Fasken's answers are very revealing.[cxxviii]

Q;    I suppose it is fair to say that the Gooderham Estate shares would vote along with your shares?
A:    I don't think it is fair.  If it suited them they would vote just the opposite.  They would do just what was in their interest.
...
Q:    You have many interests in common with them do you not?
A:    No.
Q:    You think not?
A:    No.
Q:    You think that it is not a fair statement to make?
A:    No.  I act as their solicitor in a good many matters.
Q:    With emphasis upon the good many.  But outside of your professional work as a solicitor you say that there are not many financial matters that you are interested in together?
A:    No.
Q:    You are referring now to the present time?
A:    Yes.
Q:    Since when?
A:    Well, since Mr. Gooderham's death.

      While the Commission counsel may have doubted Fasken's replies, his comments seem to have accurately reflected his relationship with the Gooderhams and especially Ross Gooderham. 

      At this time Ross Gooderham was in fact using some of the money he inherited from his father to repurchase Manufacturers Life Insurance (which had been founded by the Gooderhams).  His brother-in-law Dr. James Frederick William Ross[cxxix], who was also a Director of Excelsior Insurance, assisted in the repurchase.  Ross Gooderham assumed the role of Second Vice-President (a position previously held by his father).  Gradually, Gooderham would later say, he "drifted into insurance"[cxxx] and away from the law.

      To add to the woes of the firm on October 10, 1906 Riddell accepted an appointment to the Bench.[cxxxi]

A Time of Calm and Rebuilding

      In just four years, Beatty, his son, his son-in-law, William Riddell, Munro Grier and a young lawyer, R. McKay (who had joined the firm in 1898, likely fresh from his call to the Bar) had left the firm and T. G. Blackstock had died.  The firm obviously needed to be rebuilt.  David Fasken seems to have set out to do so and the next five years proved to be a period of relative stability and rebuilding.

      In 1906, the firm made one addition, George H. Sedgewick, then 28 years old.  He had articled with the firm, reading law with Riddell.[cxxxii]   J. B. Robinson remembers him as "one of our Counsel when I joined the firm". He notes that Sedgewick "was a fine gentleman at all times" but that "he found the strain and pressures at the office very hard and it seemed to make him tense."[cxxxiii]  He would later, in Robinson's words, have "some difference with [Alex] Fasken" and would leave the firm in 1925.  He would act as Chairman of the Tariff Board of Canada and then as a Judge of the Ontario Supreme Court.

      In 1908, William Gooderham Blackstock, one of the sons of Thomas Gibbs Blackstock joined the firm. It may well be that he joined at the suggestion of his two uncles, George Tate Blackstock and Ross Gooderham, to assist them.  He, however, would only remain with the firm until 1911.

      In 1910, the firm added three new members – two juniors, Lionel Davis and G. E. McCann, and one established litigation counsel, Mahlon K. Cowan.  Cowan, like Riddell before him, was an experienced lawyer enticed to the firm by the Faskens.  He was from a farming family in Essex County and had been called to the Bar in 1890.  He had been elected as a Liberal M.P. in 1896 but resigned in 1900 to pursue his legal career.  He served as counsel to the Grand Trunk Railway from 1904-10.  After joining the firm he acted as counsel to the governments of Saskatchewan and Alberta against the railway companies in rate hearings.  Cowan was described "as a brilliant convincing jury lawyer" with "a powerful and vibrant voice which he used to good effect.  At times he was witty.  His tact, courtesy and attractive manner combined to make his presence an exemplar.  To his great natural powers, he added from his earliest days, remarkable powers of application."[cxxxiv]

      The next year the firm added another young lawyer, Austin G. Ross, who had been a medallist at Osgoode Hall Law School in 1907.  Like Fasken and Cowan, he was a "staunch Liberal".[cxxxv]

      November 1910 brought a sign of things to come.  Because of poor health, W. H. Beatty resigned his various positions.[cxxxvi]  Significantly, Ross Gooderham ceased at this time to be a partner in the firm.  Although Gooderham continued to have some small role in the firm, he seems to have dedicated much of his time to the administration of his father's estate and to his business interests, especially Manufacturer's Life Insurance.  Although it had been several years since Beatty was active in the firm, what happened to him still had an effect on the firm.

The 1913 "House Cleaning"

      The key role that Beatty had played in shaping the old Beatty Blackstock firm was emphasized when he died at his home on November 20, 1912.[cxxxvii]   David Fasken seems to have decided that the time was now right to clean house, ridding his firm of those hold-overs from the Beatty dominated firm who Fasken thought  were not carrying their weight.  Out of a sense of loyalty to Beatty, his former mentor, and to Chadwick, Fasken waited until after Beatty's death and the Chadwick 50th anniversary celebration to do his house cleaning.  In May, 1913, George Tate Blackstock, who had just returned from a stay in England, Percy Galt and Ross Gooderham, as well as young G.E. McCann, left the firm to form Blackstock Galt and Gooderham[cxxxviii].  They packed their possessions and moved across Wellington Street from the Bank of Toronto building to the Gooderham ("Flatiron") Building. 

      The move does not seem to have hurt Fasken's firm.  Certainly Blackstock was not the lawyer he had once been.  Galt had never been a "star" and Ross Gooderham was only practising part-time.  But one would have expected that the Faskens would have wanted to maintain good relations with the Gooderham family, which, although it lacked the drive and leadership of George Gooderham, still had a good deal of money and influence.  Perhaps the Faskens were confident in their own ties to the Gooderhams as well as in their new found mining wealth and their own power and influence in the Toronto and New York business communities.  It is important to note that the Bank of Toronto and some of the other Gooderham family business stayed with the eight remaining lawyers of the old firm. 




New Premises & A New Name
      The dwindling importance of the Gooderham connection to the firm became apparent in 1915 when the firm left the old Bank of Toronto building and moved into the newly completed Excelsior Life Building at 36 Toronto Street.  For the first time the firm was not located in a Gooderham-related office.[cxxxix]  The Excelsior Life building was a tall building with all of the modern conveniences.  Like David Fasken's own home and the Toronto Western Hospital (of which he was Chairman of the Board), it had been designed by the leading architect E. J. Lennox, working closely with David Fasken[cxl]. 
      In a letter written on September 20, 1915, Chadwick described the new offices as:[cxli]
...quite high toned.  Quite a handsome suite of rooms with stylish new furniture in several of the partners' rooms and oriental rugs and everything else to match.  We are in a handsome new building just completed from which we have grand views over most of our neighbours' heads.  From my room I can see most of the island and bay and have a very good view of the aviators learning to manage their machines.  There are two aviation schools on the island.  I can see the Niagara steamers coming and going for five miles or more.
      The move represented a new viewpoint in more ways than one.  It confirmed that the firm was moving further under the control of David Fasken who was effectively putting his firm in his building.  One of the lessons that David seems to have learned from the Gooderhams and W. H. Beatty is that you should always keep your business in the family.

      An even more striking indication of Fasken's ascendency is found in the firm's new name.  The May 1, 1915 Partnership Agreement between Chadwick, David Fasken, Mahlon Cowan, Alexander Fasken and Hugh Rose provided that the firm name was to be Fasken, Cowan, Chadwick & Rose.   There was to be no trace of the Beatty Blackstock name under which the firm had become a force in the Toronto legal community.  The agreement went further, providing that on the dissolution of the partnership, none of the partners would use the name "Beatty and Blackstock, or either of them as a firm name or part of a firm name." without the consent of a majority of the partners, thus effectively ensuring that the former name would never again be used. 
David Fasken continued to be "Manager of the business of the firm" and to "determine what line of work shall be done by the various partners", but increasingly David was delegating these duties to his brother Alex.  The agreement noted that every partner other than David Fasken was "entitled to one calendar month's holiday during the year.  David Fasken, by contrast, was "entitled to such holidays from time to time as he shall desire to take".
David and through him Alex had tremendous power in the partnership.  The agreement, provided, for example:
In case of the death or retirement of any member of the firm or of the dissolution of the said partnership the value of the assets of the firm shall be left to the arbitrament of David Fasken, K.C., and the Accountant of the firm and in the event of the death or inability of either of them to act the same shall be fixed by the other and their or his decision shall be final and binding upon all parties and from which there shall be no appeal...
      Despite David's dominant role, his compensation from the firm was limited.  Net profits up to $18,500.00 per annum were to be divided so that Cowan and Alex Fasken received $4,700.00, Mr. Chadwick $3,600.00, David Fasken $3,000.00 and H. E. Rose $2,500.00.  The profits over $18,500.00 were to be divided with 36% going to each of Cowan and Alex Fasken, 15% to H. E. Rose and only 13% to David Fasken.  This reflects the fact that law firm was no longer David's principal source of income.
      Notwithstanding David's smaller financial rewards, the agreement gave David Fasken, and to a lesser extent his brother Alex, very special treatment.  All other partners were required to devote all of their time to the partnership, accounting to the partnership for all commissions and revenues which they received in any way connected with the law practice.  David Fasken, however, was entitled to have connections with corporations or other businesses in which he was financially interested and to receive commissions and other fees from them, so long as all moneys that he received by way of retainer or other legal services rendered were the property of the firm.  Alexander Fasken was entitled to retain all commissions and other fees from his directorship in the Excelsior Life Insurance Company so long as the meetings of Directors were held in the evening.
      David Fasken indeed had many irons in the fire.  In addition to his work at the law firm, his presidency of Excelsior Life and his mining ventures, he found time to be a governor and president of Toronto Western Hospital (now affiliated with Toronto General) and a member of the Senate of the University of Toronto.  He gave freely of his time and money to many charities, giving more than $500,000 to Toronto Western Hospital alone.
      David's dealings with Toronto Western Hospital, however, were not entirely altruistic.  David created strong links between the hospital, Excelsior Life and the law firm.  The doctors at the hospital provided medical reviews and opinions for the insurance company.  The law firm advised both institutions and even provided legal advice to the patients at the hospital.  J. B. Robinson recalls:
As solicitors for Toronto Western Hospital we were often called by the Superintendent to go out there to draw a will for a patient who would not otherwise be known to us. I didn't care much for this because you usually had to do something in long-hand and on one occasion the patient wasn't able to speak and could only make unintelligible sounds. I don't remember any of these wills ever coming into the office to be probated. There certainly was no opportunity for 'Estate Planning'.
The Faskens

      By 1915, however, David's interests lay elsewhere.  He moved to Texas, likely for health reasons.  J.B. Robinson recalled that by 1918 David was spending most of his time at his ranch near Midland, Texas.  He had a large office in the firm's Toronto Street premises, but he only came to Toronto for a few days each year.  The Fasken ranch was enormous – 220,000 acres purchased with the thought that he would subdivide the property for farming.  In 1917 David founded Fasken, Texas in east central Andrew County.  He incorporated the Midland Farm Company and built a railroad, the Midland and Northwest, to the site.  Many lots were sold but few people moved in and Fasken, Texas died in the 1920's.  Later oil was found on the Fasken property and the family became one of the wealthy oil and ranching families in Texas.[cxlii]

      David Fasken died on December 3, 1929 after a lengthy illness.  He left an estate of nearly $2,000,000 (not including the value of the as yet untapped oil reserves on the Texas property).  The Supreme Court of Canada in a judgment dealing with the interpretation of his will would later characterize it as "very substantial".  His funeral was reported on the front page of the Toronto Daily Star, which, ignoring his other interests and achievements, ran the headline "David Fasken, Wealthy Mining Magnate Dies".[cxliii]  Among the honorary pallbearers were E.P. Earle, the New Yorker who had invested in the Cobalt mines, Mr. Justice Riddell, one of Fasken's former partners, E. J. Lennox, Fasken's architect, Edward Rogers Wood, the Canadian financier, and most significantly, Colonel Albert Gooderham, one of the sons of George Gooderham.[cxliv]  The presence of Colonel Gooderham was a clear indication that Fasken had not severed all ties with the family that had been so instrumental in the growth of the firm.

      On David Fasken's retirement from active practise in 1919, Alex became the Managing Partner of the firm.  As David's right hand man, Alex had assisted in the management of the firm for years.  The partnership agreement makes it clear that Alex, like David before him, was to be free to carry on other pursuits and did not have to dedicate his full time to the law.  Alex became the president of  Nipissing Mining, and the Northern Ontario Power Company (which later became part of the Power Corporation of Canada).  On David's death in 1929, Alex became the President of the Excelsior Life Insurance Company.  He continued David's support for the development of the Toronto Western Hospital. 

      Although David was gone, one sees many similarities with the David Fasken years.  Alex continued, for example, David's practise of recruiting leading lawyers from out of town.  In 1917, Robert Spelman Robertson was lured from Stratford to join the firm, likely to replace Hugh Rose, who had been appointed to the Bench in December 1916 and Mahlon Cowan, K.C., who died in 1917.  To get him to come, Alex Fasken guaranteed him a minimum of $10,000 a year. 

      R.S. Robertson, born in Goderich, Ontario in 1870, was one of seven children.  He was called to the Bar in 1894 and practised in Stratford with John Idington, who would later be appointed a judge of the Supreme Court of Canada.  As the Globe and Mail would later state, he was "slight of build and genial in manner" and "a family man".  In politics, he was a Liberal.  He belonged to the United Church and was an advocate of Temperance.[cxlv]

      Like his brother, Alex was more a businessman than a lawyer.  Bryce Mackenzie noted that Alex "was more interested in business than in the practise of law.  On any legal matter, Mr. Fasken relied upon Mr. Robertson".[cxlvi]  Fasken had chosen his lawyer well.  On his retirement, the Globe stated that he was "recognized as one of the finest lawyers Canada has ever produced."  Robertson was dedicated to the law.  He was elected a Bencher of the Law Society, served as Chairman of the Benchers' Discipline Committee and in 1937 was elected Treasurer.  In December 1938 Robertson was named Chief Justice of Ontario, an office that he would hold for  for thirteen years.  He finally retired in 1952 at the age of 81. 

      Alex even more than his brother dominated the firm.  Later partnership agreements would state that Alex had "full authority to engage and discharge employees ... to fix their salary or remuneration and to define their duties".[cxlvii]  In fact, those agreements would go so far as to say that "all office furniture, furnishings, library, typewriters and equipment" were the sole property of Alex Fasken. 

      Alex oversaw all aspects of the day to day operations of the firm in a way that one suspects even his brother had not done.  J. B. Robinson recalled that:[cxlviii]
... Fasken examined all the incoming mail each morning and arranged for its distribution among the partners. All mail was held until his arrival at the office even if he did not appear until noon. He had a good memory for what was going on in the office and would often call in a junior to find out the present status of a particular item...

      Both J.B. Robinson and Bryce Mackenzie in their memoirs recall that Alex had a board in his office with buttons that rang bells in every office.  He would ring when he wanted to speak to any member of the firm or with any secretary. Robinson recalled "even R.S. Robertson, the senior counsel, would have to leave his client to respond to a summons."  At times, Mackenzie stated, "He would put his arm across this panel and would ring every bell at once.  It created quite a rapid movement of bodies".[cxlix] 

      Alex Fasken died in an automobile accident on the Etobicoke Creek bridge on September 20, 1944, leaving an estate in excess of $1,000,000.  There was no fundamental change in the firm following Alex's death as there had been thirty years before.  The firm continues to this day to be known as Faskens.  For many years it continued to recruit its lawyers principally from outside Toronto.  It continues to act for many of the clients like Excelsior Life (now Aetna Canada) and Dome Mines (now Placer Dome) that David and his brother help found and operate.  It has never again become the sort of establishment firm that Beatty Blackstock had been. 

Conclusion

      The way in which the Faskens transformed the Beatty Blackstock firm provides an interesting case study of how firms at the turn of the century were organized and developed and what could motivate fundamental change. 

      The Beatty firm prospered and grew as a direct result of its strong connection with the Gooderham and Worts families.  Those families provided both the legal work for the firm and acted as a source of lawyers.  To some extent, the law firm permitted Beatty to consolidate and enhance his social position. 

      For the Faskens, the law firm provided an opportunity to meet and learn from Toronto's business elite, to make their fortune and achieve a social status they would not otherwise have enjoyed.  The Fasken brothers lacked the social connections of Beatty and his partners but they made up for it with their astute recruiting of skilled practitioners and their entrepreneurial drive which literally helped create the firm's client base.  

      Although the Beatty firm had an international clientele, it is clear that it was deeply rooted in the Toronto business community.  The Gooderham companies, their principal clients, were based in Toronto.  Their lawyers were primarily drawn from prominent Toronto families.  Not surprisingly, their principal projects like the Cathedral Park real estate development and the building of the King Edward Hotel were in Toronto.

      The Fasken firm was to a much greater extent focussed outside Toronto.  David and Alex Fasken made their fortunes in Northern Ontario.  They drew their financing from the New York business community.  They recruited their lawyers from outside Toronto.  David went so far as to leave the city entirely to live in Texas even before he formally retired.

      In the Beatty Blackstock firm W. H. Beatty was not alone in having significant interests, business and otherwise, outside the firm.   Chadwick had his genealogical interests and his church involvement.  Thomas Gibbs Blackstock and Ross Gooderham were active in the management of Gooderham family businesses.  George Tate Blackstock was heavily involved in politics.  One gets the impression that to some extent the law firm was the place where the divergent interests of the partners intersected.

      The Faskens, by way of contrast, seem to have wanted the lawyers working in their firm to focus their energies on the law.  In the partnership agreements all partners, other than the Fasken brother themselves, were to dedicate all of their time to the practice of law.  In this sense, they reflected a changing attitude to legal practice.  They seem to have stressed talent and commitment rather than family connections.  They needed and wanted skilled professional lawyers to serve the legal needs of the companies that they created or attracted as clients.  They seem to have put less stock in being the largest firm.  They valued instead efficiency and profitability.

      The dramatic transformation of the Beatty Blackstock firm raises questions about the law firm as an institution.  What does it mean when someone says that one firm is the successor of another?  How does one measure continuity in a law practice?  Is it enough to have a continuing name, a continuity of clients, a continuity of lawyers?  For ease of reference, I have talked of the Beatty firm and the Fasken firm but this is obviously not entirely correct.  It is difficult, however, to characterize the firm as it existed during the Beatty Blackstock years and the Fasken firm as the same firm.  In one sense, they clearly were.  One literally could trace its origin to the other and had the legal right to hold itself out as the successor to the practice of the other.  But as we have seen in many ways they were very different and those differences arose from the differences in the two key lawyers in each firm.  

      The period of transition, particularly the years 1905 - 1906, was a difficult and troublesome one for the lawyers in the firm.  It helps us appreciate how important personalities are in keeping a firm together and functioning profitably.  Clearly the change in managing partners was not welcomed by all of the partners.  Until the Faskens peopled the firm with lawyers who accepted their leadership and their view of the firm, many lawyers left or were asked to leave.  In the 1890's 11 lawyers had joined Beatty Blackstock and only one had left.  This contrasts strikingly with the period 1903 to 1913, when 13 lawyers (virtually the entire complement of lawyers in 1902) left and only 6 joined.  This illustrates the dramatic change that the Faskens brought about and reminds us that lawyers can and do move their individual practices from one firm to another when the benefits of partnership no longer compensate for the compromises that partnership brings. 

      Although the firm went through this difficult transition it did survive and continued to be quite successful.  Once established, it attracted and kept good lawyers and served significant clients.  Perhaps what it teaches us is that successful firms are ones that can adapt to different times and different personalities.

Appendix A
Names By Which the Firm was Known 1863-1995

Beatty & Chadwick 1863-1870
Beatty, Chadwick & Lash 1870-1876
Beatty, Chadwick & Lash; Beatty, Millar & Lash  1876-1878
Beatty, Chadwick & Biggar; Beatty, Millar & Biggar    1878-1879
Beatty, Chadwick Biggar & Thomson; Beatty, Millar Biggar
& Blackstock      1879-1882
Beatty, Chadwick, Thomson & Blackstock    1883-1885
Beatty, Chadwick, Blackstock & Galt; Beatty, Chadwick,
Blackstock & Neville    1885-1892
Beatty, Blackstock, Nesbitt & Chadwick    1892-1895
Beatty, Blackstock, Nesbitt, Chadwick & Riddell 1895-1898
Beatty, Blackstock, Nesbitt, Chadwick & Riddell;
Beatty, Blackstock, Galt & Fasken   1898-1903
Beatty, Blackstock, Nesbitt, Fasken & Riddell;
Beatty,Blackstock, Chadwick & Galt  1903-1904
Beatty, Blackstock, Riddell & Chadwick; Blackstock, Fasken
      Galt & Gooderham  1904-1906
Beatty, Blackstock, Fasken & Riddell      1906-1907
Beatty, Blackstock, Fasken & Chadwick     1907-1910
Beatty, Blackstock, Fasken, Cowan & Chadwick    1910-1915
Fasken, Cowan, Chadwick & Rose      1915-1917
Fasken, Robertson, Chadwick & Sedgewick   1917-1920
Fasken, Robertson, Chadwick, Sedgewick & Aitchison    1920
Fasken, Robertson, Sedgewick & Aitchison  1920-1922
Fasken, Robertson, Sedgewick Aitchison & Pickup 1922-1925
Fasken, Robertson, Aitchison, Pickup & Calvin   1925-1961
Fasken, Calvin, MacKenzie, Williston & Swackhamer     1962-1967
Fasken & Calvin   1967-1989
Fasken Campbell Godfrey 1989 - present






10. Re: William Chadwick
   Date: Sat, 4 Aug 2007 18:01:43 -0700 (PDT)
   From: Christopher Barron[cl]

I enclosed below part of your website and am 100% certain that my connection to the Chadwicks is via the "unnamed" daughter of Elizabeth Chadwick Hammersly.
Margaret Chadwick and her husband, Mr. Hammersly, are both mentioned in the will of Pierce Barron of Cullen, who was definitely buried in the Cullen Church graveyard (1724). Elizabeth's mother was Elizabeth Gabbett and her father was William Chadwick. At any rate, I am certain via Pierce Barron's will in Dublin that this daughter's name was Margaret Chadwick Barron, wife of Pierce Barron of Cullen. I am 'not' certain about exactly how I connect to this clan because there are two possibilities for the father of my great-great-great grandfather, Maurice Barron Sr. of Bohercrowe. Maurice's father may have been Edward Barron "the Soldier" of Tipperary Town, but it also could have been Daniel Barron of Clerkstown near Lattin. I don't want to get into my own intuition too much, but I'd say there are far better odds that Edward Barron the 20 year Veteran of the British Army was the father of Maurice Sr. I'd say the facts also corroborate this intuition (the names all fit for this descent) because the records and mentions about Maurice Sr.'s farm in Bohercrowe in the 1820's to 1830's were all kept in the now defunct Protestant Church of Cullen--NOT in Tipperary Town! Keeping it short concerning intuition, all the FIRST names in what is known from parish registers about my family in Bohercrowe over 4 generations says that my family descended from Pierce Barron and Margaret Chadwick of Cullen, which means that Edward Barron "the Soldier" was the father of Maurice Sr.--not this Daniel Barron fellow of Clerkstown. My genealogist deeply investigated this Daniel Barron fellow and tried to sell me a bill of goods that Daniel's father was James Barron, the illegitimate son of Patrick Barron of Tipperary Town, Emly and probably also from Cullen and the son of Edward Barron (mentioned 1667). This genealogist also found interesting legal records on another Barron family of Stradbally in Co. Waterford, which seems to clearly connect to Lattin in Tipperary and this is next door to Clerkstown. Therefore, I think this genealogist's conclusions were wrong in even saying that Daniel Barron of Clerkstown was the son of James Barron because it seems far more likely Daniel's father was from the Stradbally Barrons, who also held lands in Lattin. Therefore, the father of Daniel was probably born and raised in Co. Waterford, not in Tipperary Town.

At any rate, sorry the above is so long, but this stuff is certainly most complex! Nonetheless, I'm fairly certain that your wife is my cousin. Unfortunately, at some time the British Government ordered that all Church of Ireland records be sent for safekeeping to the National Archives in Dublin and there was an explosion during the rebellions around 1920. Therefore, the parish registers definitively naming the father of Maurice Sr. are now gone and the only way I will be able to put this puzzle together is if I can find corroborating evidence via the graveyards in the Barony of Clanwilliam in Tipperary. Nevertheless, I still think all the facts point to Edward "the Soldier" being Maurice Sr.'s father because Maurice Sr. also had younger brothers named William and Patrick (definite) and British Army records confirm that a John Barron joined the British Army in 1808 and served for 8 years and 1808 was the year that Maurice Sr.'s eldest son was born, John Barron. It seems that John "the Soldier" was probably the youngest brother of Maurice Sr. (born about 1772). There were also two known sons of Margaret Chadwick Barron: 1. Edward (no issue) and 2. John. This is why I'm fairly certain that Maurice Sr.'s father was Edward, Edward's father was John, John's father was Pierce, (Mother Margaret Chadwick) Pierce's father was Patrick Barron of Tipperary Town & Emly and Patrick's father was Edward Barron of Cullen. Edward was mentioned in the Hearth Money Rolls of 1667.

Chris
 
WILLIAM CHADWICK
KO11/257

Parents: William & Grace (Coggin) Chadwick.
IGI Born Abt: 1664
of Ballinard, & Of Gortnekilleen.

1/3. Elizabeth Chadwick, married to Hamersley,
    and had two sons, John and Richard.
    (?) another daughter married to Pires or Pierce Barron, who had a daughter Elizabeth.


Wed, 8 Aug 2007 17:33:42 -0700 (PDT)

I was looking over the two reports that Dublin genealogist sent me and he writes in a confusing manner at times. Therefore, I had to add that due to those reports I had mistakenly thought that Margaret's maiden name was Chadwick, whereas I can now clearly state that is/was wrong. Margaret's maiden name was Margaret
Hammersly, while her mother's maiden name was Elizabeth Chadwick. A minor difference, but I think an important one. Sorry I confused the facts, but it took a re-reading of the report, then also re-reading Pierce Barron's will whereby he named Richard Chadwick as being some sort of surety for Margaret Hammersly (his niece?). Pierce does 'not' specify Margaret's maiden name at all, but it was clearly Hammersly. The will also does not specify the first name of Mr. Hammersly, who was his father-in-law.
 
Chris

William Chadwick
Date: Tue, 26 Jun 2007 07:43:22 -0700 (PDT)
From: Christopher Barron <chrisbarron962@yahoo.com>

I think we may be related. I hired a genealogist in Dublin to help me find my direct ancestors in Ireland and it seems my great-grandfather, Patrick Barron, was originally from Bohercrowe near Tipperary Town. Patrick left Tipperary at some time with his mother and 3 younger siblings and perhaps even their father, John
Barron, around 1867. NYC records steadfastly reported that John and family left Ireland in 1863, but I think that is wrong because my John Barron was definitely living in Bohercrowe in 1866 (the genealogist found proof). It seems that John was probably involved in the Fenian Rebellion of 1867 in Tipperary and may have
needed to leave Ireland immediately in order to evade arrest. I know that Rebellion failed and later on the Fenians freed the leaders of that rebellion in Manchester, Engand and accidentally killed a policeman in the process of freeing Colonel Kelly and Captain Deasy. These Fenian leaders were the forerunners of the
movement eventually leading to the Irish Republic in 1922. I don't know how you feel about that movement, or any of that political stuff, but I'm neutral myself--I'm American.
 
At any rate, I just looked at your website under the Chadwicks and it says William Chadwick was from Gurthakilleen. Where is Gurthakilleen? This William Chadwick may have been the brother of Margaret Chadwick. I know that Margaret Chadwick married Pierce Barron of Cullen in 1702. This means that William Chadwick and Elizabeth Gabbett may have been the parents of Margaret Chadwick too. Do you know anything about these Chadwick families of Cullen? Are they related to you? I noticed you called them the Chadwicks of Ballinard and my genealogist in Dublin said my Chadwicks were from Ballinard too. Thank you.
 
Chris
 
PS: Do you know that there are two wealthy Chadwick Lawyers living in Shronell today? I'm hoping to meet them later this summer to ask them if they know anything about my Margaret Chadwick. I am not positive yet that Margaret Chadwick Barron was my great-grandmother 5 times removed, but I do know that my Maurice Barron Sr. was born around 1772 and was married to Bridget Power in 1807. I also know that Maurice Sr. was from Bohercrowe, (a few miles East of Ballinard & Cullen) but was also named 4 times in the Protestant Church of Ireland in Cullen. I underlined Protestant because Maurice Sr. and Bridget Power were married in the Catholic Church in Tipperary Town. Therefore, I suspect Margaret Chadwick Barron was Maurice Sr.'s paternal great-grandmother.




Antony will forward you some information I sent to Pat Hodge in America about the Chadwicks which her side fits in with. There will be another message as well.

Regards.  Pat Brunker

-----Original Message-----
From: Pat Brunker[cli]
Date: Saturday, 29 January 2000 8:50
Subject: Chadwick Again


Hi there Pat,
 
Thanks for the information.  The following information was taken from some handwritten photocopied sheets.  I am not too sure who did it but there are 16 pages of it.  It has been photocopied so many times before and not very carefully either.  I got my copy from a Lynn White in Ireland.  I will type some of it out for you but if you would like the whole copy, give me your address and I will send it.  There was a book "The Chadwicks of Giolph (not too sure if that is correct spelling) and Toronto and their Cousins", it was privately printed in 1914 in Toronto, and was written by E.M. Chadwick.  That James C Tooth  certainly did a lot of research for Chadwick.  Yes the Church of Jesus Christ of Latter-day Saints have done a wonderful job with all their microfilming of church registers, only it is a shame some of the churches will not let them film some of the records.
 
Hope I can copy this right for you - Anyway here goes -
 
                                   THE CHADWICKS OF IRELAND
 
All the evidence points to the Chadwicks, who settled in Ballinard House, near Tipperary town, as having come from Yorkshire.  The Toronto book quotes (unknown sources) that the Tipperary Chadwicks came 'of an ancient and worthy family out of Yorkshire'. The Chadwicks of Yorkshire were offshoots of the main Rochdale Stem, and they have been numerous, as is evidenced by wills, from the beginning of the 15th century.
 
The first of the family in Ireland seem to have been two brothers - Richard of Ballinard, Co.Tipperary, and William of Gortnekilleen, Co.Limerick and Co. Tipperary.
 
RICHARD possessed Ballinard and Ballinglanna some time about 1650-8, he had about 700 acres.  Richard's will dated 1721 left Ballinard to his nephew William.
 
WILLIAM (Richard's brother) of Gortnekilleen, was living in Gortnekilleen in 1665.  In 1684 he bought Gortnekilleen and the East Stanges (Stangesmore) - about 243 acres - part of Cullen Manor in the Parishes of Cullen and Ulla (Tipperary and Limerick).  William married Elizabeth Gabbett of Caherline, Co.Limerick.  The children of this marriage were :-
1. William - more about him later on.
2. Grace who married first Richard Ballard in 1692 then Clement Sadlier
3. Elizabeth who married a man called Hemersley
4. Another daughter who married Pierce Barron
 
Now to WILLIAM CHADWICK of Gortnekilleen and Ballinard who inherited Ballinard from his uncle Richard, was married in October 1713 to Jane, daughter of Rudolphus Greene of Kilmanahan, Co.Waterford.  She died in 1779.  The children of this union were :-
1.     Richard who first married in 1738 Rebecca Ellard of Newtown, Co.Limerick, then Jane Sadleir of Golden Garden co. Tipperary.  She survived him and married Anthony Armstrong.  Richard died either in 1770-1.  Richard had children as follows :-
BY THE FIRST MARRIAGE -  William (alias Billy Snug);  Richard;  Thomas of Barnascounce;  James;  Frederick of Littleton;  Alice, married in 1765 John Minchin of Busherstown;
BY SECOND MARRIAGE - Michael;  Nicholas born 1771 and died 1854.
2.    William of Tipperary.
3.    Rudolphus settled in Cork and married Prudence Jealy in 1739.
4.    Michael, a Quarter Master, married Anna Maria Connor of
    Clonmel.  He died about 1752-7.
5.    Catherine married Perc? Hunt of Curragh, Co. Limerick.
6.    Grace married a Bunbury.
7.    Ann married in 1748 William Blood of Roxton, Co.Clare.
 
Now going back to his first marriage and child William alias 'Billy Snug'. WILLIAM OF BALLINARD 'BILLY SNUG' was son of Richard and Rebecca Ellard, born in 1741 died in 1820.  In 1767 he married Christina Carden (sister fo Sir John Craven Carden, Baronet) second daughter of John Carden of Templemore.  Christina died in 1782, William married again in 1783 Sophia Carden, only daughter of Jn. Carden of Barnane.  She died in 1825 aged 82 years.
By his first marriage to Christina, William had issue :-
1. Richard who died young
2. John Craven born 1778 (more will follow about him)
3. Elizabeth married in 1796 Edmond Power of Tipperary
4. Rebecca married in 1807 Ussher Beere of Dublin
5. Clarinda married in 1828 Major John Collins
6. Charlotte married in 1797 John Bourchier of Baggotston Co.Limerick
7. Harriet died March 1782
8. Isabella born 1782 died soon afterwards.
Buy his second marriage William had no children and when John Craven Chadwick (no.2 above) came of age 'Billy Snug' left him Ballinard.  William went to live in Limerick 1799.
 
JOHN CRAVEN CHADWICK OF BALLINARD born 1778 and died 1851.  He married Elizabeth Cooper of Cashel (later her father, Samuel Cooper, lived in Killenure Castle Co.Tipperary).  Their children were :-
1.    William born 1800 married twice once to Wilhelmina, daughter of Rev. Jn. Seymour of Shronell? who died in 1836. He then married Charlotte Bourchier of Baggesttown, who mother was Charlotte Chadwick and a relative of William.  William had children to the first marriage only - a) Catherine Chadwick born 1833 died in 1855, married in February 1855 Richard Austin Cooper, son of Samuel Cooper of Killinane Castle; b) Elizabeth Chadwick born 1834 died 1839; c) Fanny Chadwick born 1836 died unmarried 1885.
2.    Samuel Cooper Chadwick of Dunmore, Co.Waterford, born 1801, married Letitia Hall of Tipperary, she died 1886 and Samuel died in 1890.  No children.
3.    Austin Cooper Chadwick of Damerville, Co. Tipperary, an Attorney, married in 1829 to Anna Matilda Millett of Cobh.  He died in 1846.  Their children - a) Frederick William born 1830, went to Australia; b) John Craven Chadwick born 1834 went to Australia; c) Edward Thomas Millett Chadwick born 1833 went to Australia; d) Austin Cooper Chadwick born 1836 went to Australia, returned and lived in Colmer? and Damerville, Co.Tippeerary.  Married twice and the second time to a german named Alberta; e) Samuel Richard Chadwick born 1841 and died in infancy; f) Henry Cardin Chadwick born 1846; g) Anna Maria Chadwick born 1834, married Robert Pratt of Gawsworth, Co.Cork in 1855; h) Elizabeth wilhelmina Chadwick born 1837, married in Australia to Thomas Taylor, afterwards lived in England; i) Fanny Matilda born 1839. (a lot of Australian information was in first email).
4.    John Craven Chadwick born 1811, settled in Canada.  Founder of Canadian branch of family.
5.    Richard Chadwick born 1813, died unmarried
6.    Frederick of Foxboro, Moneygall, baptised in 1815.  He married Julia Quinslisk of Clonamahan, Offley.  Their children were :-
a) Edward to Australia (2 children William and Mary);
b) John of Foxboro married Mary Jane Mooney;
c) William died young;
d) Charlotte died young;
e) Maria Bessie married Ralph Hayes;
f) Caroline died young.  There are Chadwicks still in Foxboro.
7.    Edward Butler Chadwick, born 1817, Barrister, died unmarried 1859.
8.    Frances Chadwick married 1833 Rev. John Seymour of Clondoughan, near Cloughjorden Co.Tipperary.
9.    Christina (or Catherine) Carden Chadwick married 1832 Dr. Richard Martin Forsayth.  Died 1871.
10.    Elizabeth Cooper Chadwick married 1827 to Rev. Wm Bryan of Gurteen, near Clonmel (Children - Thomas; Elizabeth; Mary Louisa; John Craven; Basil Wm; Samuel Cooper C; Cardin Damer C; Edward Butler C; Rosa Josephine; Frederick Austen C; Arfthur; Charlotte)
11.    Caroline Damer Chadwick born 1809, married 1838 Rev. Joseph Cooke Armstrong of Ballyporeen, Co.Tipperary.  Died childless about 185???
 
Now I am not too sure who this one belongs too but he followed on from the above.  RICHARD AUSTIN COOPER CHADWICK married, secondly, Charlotte Sophia Bourchier of Baggotstown (daughter of a brother of Charlotte, wife to Wm. Chadwick above).  Richard Austin died in 1893, leaving children for who see "Burke's Landed Gentry of Ireland" edition 1912.
 
I am pretty sure I have covered your line.  But like I said if you would like to give me your address I will send you a photocopy of the photocopy sent to me.  Whole 16 pages of it.  It is quite interesting.  Hope I have not made too many spelling errors.

 
God Bless,
 
Pat




Sender:
To: <AntonyMaitland@compuserve.com>
Subject: Fw: Chadwick Again


To: <AntonyMaitland@compuserve.com>
Subject: Fw: second one on Chadwick
Date: Thu, 11 Jan 2001 01:10:03 +1100

Antony this is the second one on Chadwick.

Pat
-----Original Message-----
From: Pat Brunker <pbrunker@tpgi.com.au>
To: DnPatHodge@aol.com <DnPatHodge@aol.com>
Date: Friday, 28 January 2000 3:25
Subject: re family Chadwick


Hi Pat, this is Pat (Patricia) here.
=20
Have a bit on some of the Irish Chadwicks, but not much on my own
Bridget, born in Nenagh, Tipperary.  Do you have much information on the Irish ones.  By the way where are you?  and which listing did you see my Chadwick on?

I did some research on Chadwicks coming into Victoria, Australia, and it will put a bit extra information on John Craven CHADWICK'S family for you -

AUSTIN COOPER CHADWICK & ANNA MATILDA MILLETT

Frederick William Chadwick b.1830, Ireland, seems to have married a Kate O'Donovan before coming to Australia.  Looks like they arrived Melbourne on board the ship 'John Linn' in 1857.  They had four children in born in Australia (1) William Frederick b.1858 and died 1862 at Mount Blackwood; (2) Elizabeth Wilkel (presume Wilhelmina) b.1860 at Mount Blackwood; (3) Wilfred Henry b.1863 at Blackwood; (4) Edward Austin b.1865 at Blackwood (must have just dropped the word Mount from the township).  Have not found Frederick William or Kate's death yet.

John Craven Chadwick b.1834 - have not found any information about him, except there was a John C Chadwick arrived in Melbourne September 1854 on the ship 'Star of the East'.

Edward Thomas Millett Chadwick b.1833, died at Boolarra, Victoria in 1892, 58 years old - no other information found.

Austin Cooper Chadwick b. 1836, died 1899 at Mennijan, Victoria, aged 55 years (Mennijan is not far from Boolarra and looks like some of the family may have got together around this area).  Henry Cardin Chadwick possible married Hanna Ann Skinner in 1869 and they had 6 children all born at Bacchus Marsh -
(1) Henry Cable? b.1872 and may have married Frances Sarah Belcher (or Hatfield) in 1890;
(2) Herbert William b.1874 and died 1898 at Ballan;
(3) Eva Lilian b.1875;
(4) Amy Louise b.1877;
(5) Laura Fannie b.1879;
(6) Adel Bertha b.1881.

ANNA MARIA CHADWICK & ROBERT PRATT
Elizabeth Wilhelmina b.1837 (presume Ireland) married Thomas Taylor in 1868 and only found one child to them and he was Samuel Hulme b.1869 at Blackwood.  It is possible they returned to England.

Fanny Matilda b.1839 (Ireland) died 1901 Menniyan, Victoria aged 62 years.

FREDERICK CHADWICK AND JULIA QUINLISK

Edward born possible in the 1840s married Annie Kerr (or could be Hallam) in 1899.  Information said he had two children William and Mary, only found one a Mary Gladys born 1899 at Korumburra.
                                                . . . . . . . . . . . .

CRAVEN CARDEN CHADWICK married Louisa Mary Bastin in 1892, whilst the information does not show where they married it showed Craven Carden was born at Blackwood, Victoria.   So possibly slots in with Frederick William and Kate or brother staying with them.  Craven and Louisa had 5 children but as the last one was born in 1901 I do not know if any others were born as our indexes do not go any later.  They were
(1)  Elizabeth Wilhelmina b.1893 at Boolara;
(2) Frederick William b.1895 at Boolara; 
(3) Louisa Kathleen Vera b.1897 at Boolara;
(4) Craven Edward Thomas b.1899 at Menniyan; 
(5) Jessie Carol b.1901 at Menniyan.
. . . . . . . . . . . .



 
Dear Antony,

It was one of my great grandmothers who was the Chadwick.  Her name was Bridget and she was christened in Nenagh, Co. Tipperary, Ireland, on 28 Jun 1833.  Her parents were George Chadwick and Sara Quinn who were married on 12 Feb 1831 in Nenagh.  Bridget's brothers and sisters were - Anne chr.7 Dec
1831; Richard chr.12 Sep 1835; Thomas chr.14 Jul 1838; Eliza chr.28 May 1841 and George chr.20 Dec 1847.  (There is possibly another male child born around 1843.)

Bridget, an assisted immigrant, arrived in Sydney, Australia, aboard the ship "Matoaka" on 17 May 1855.  The immigration lists show her religion as Roman Catholic and that her father was still living in Nenagh, but her mother was deceased.  Listed on her marriage certificate she was shown working as a domestic servant and lived in Ryde (a suburb of Sydney).
Bridget married William Newton, a farmer and a widower.  The marriage took place on 9 Jan 1860 at 'Villa Maria', Hunters Hill, Sydney.  Bridget and William lived Berry Park/Morpeth (just near Maitland) New South Wales and had  4 children - (1) George William b.11 Nov 1860;  (2) Sarah Jane b. 2 Jul
1863; (3) Richard Henry b.12 May 1871; and (4) (my grandmother) Catherine Lucy b.1 Mar 1874.  Bridget died in Newcastle from a 'cerebral softening' on 4 Jul 1904.  Her husband, William, had predeceased her on 23 Jul 1881 from 'heart disease'.

Their daughter Catherine Lucy (my grandmother) married Ernest Septimus Brunker, an auctioneer, at Maitland on 20 May 1893.  They had 5 children all born in Maitland - (1) my father, Edgar Ernest b.25 Jul 1893; (2) Ellie Blanche b.10 Mar 1896; (3) Enid Florence b.9 Jul 1900; (4) Evelyn Sherbon b.6 Sep 1906; (5) Elaine Sylvia b. 9 Sep 1909.

Edgar Ernest married Frances Borgia Costello in Maitland on 26 Jan 1916 and they had 2 children both born in Maitland - (1) Edgar b.10 Oct 1920;  (2) Patricia b.15 Aug 1932.

I think the Nenagh Chadwicks moved a bit north in Ireland.  Must admit I have not gone into them in great detail.

I do not know the work you mentioned by Edward Marion Chadwick.  The old photocopy I have is one done by the Canadian branch with a few other pieces jotted down on it.  The list of Chadwicks I was referring to was what I had extracted from the Australian Convict Indents and Shipping Lists also from some of the Birth, Marriage and Death indexes.  I had sent a copy to the Chadwick Association in England for their information.  I did not follow through on any of the indexes as it was meant to be a starting point for anyone who may have 'misplaced' a relative around those early years.

Regards

Pat Brunker




Hercules Rowley v. John Moore and Thomas Jackson

Tuesday the 16th July 1734
Lord Chancellor
Between Hercules Rowley Esq're
Plaintiff
John Moore and Thomas Jackson
Defendants
The Plaintiff having exhibited his Bill in this Honble Court thereby setting forth that his Majesty King Charles the first being among other lands seized of and entitled to the Towns and Lands of Ballymcnaury Gortvegallen Gortrevad Ballygarlerow Ballinlangie Ballindranagh Ramcahis Aghaunellogh Burlticomell and Ballyclane in the Territory of Killmakerut and County of Antrim and by Letters Patent bearing date the forit of July in the sixth year of the Reign.

for the Consideration therein ment'd Grant said Lands to Arthur Langford his Heirs and Assigns who by virtue of such Grant became Seized thereof

That said Arthur Langford by virtue of said Grant entered into actual possession of all the said Lands which were not in use and Received the rents of such of said lands as were then in the Lease

That said Lands of Ballindreinagh were then in Lease for some long term of years at the yearly Rent of twenty Shillings which Rent was paid to said Arthur Langford during his life

That the interest of and in said Lease came to Clothworthy late Lord Visc't Massareen who enjoyed said Lands of Ballindreinagh and Claimed no other Interest therein but for a term of Years and paid the Rent of twenty Shillings reserved thereout to the said Arthur Langford and those deriving under them.

That said Arthur Langford died some time in the year and said Lands and the Reversion of Ballindreinagh and said other Lands descended or otherwise came to Sir Arthur Langford Eldest son and heir of said In Arthur and said Clothworthy late Lord Visc't Massareen or those under whom he derived paid said rent of twenty schillings issuing out of said Lands of Ballindreinagh to Sir Hercules Langford

That said In Hercules died some time in the year and said other Lands ment'd in said Patent and the reversion of said Lands of Ballindreinagh descended or otherwise came to Sir Arthur Langford eldest Son and Heir of said Sir Hercules and the Tenants of said
1
Lands of Ballindreinagh offered to pay said Rent of twenty Shillings to said Sir Arthur who refused to accept the same alleging said term was espired and that he was entitled to the possession of the said Lands

That Clothworthy late Lord Visc't Massareen or some persons impowered by them or one of them being in Possession of said Lands as Tenants and Claiming only a Lease thereof did sell and Convey all their Right title and Interest in said Lands of Ballindreinagh to Wm Moore father of the Defendant John and Defendant Jackson by virtue of which Conveyance said Moore and Jackson Came into possession of the said Lands of Ballindreinagh

That in the Conveyance so made to the said Moore and Jackson it is mentioned that the Interest Conveyed to them is only a Leasehold Interest That said Moore and Jackson but accordingly but a small value for the same there being but a small term of Years to Come of said Lease appeared by said Conveyance and that the Counterpart of said Lease was then delivered over to the said Moore and Jackson

That if the Inheritance of the said Lease had been to be sold the price which was paid by said Moore and Jackson would have been Equal to the Inheritance of said Lands said Lands being worth four hundred pounds per Annum

That said Sir Arthur Langford died some time in the year one thousand seven hundred and sixteen without Issue and by his Will duly executed devised all his Estate Lying in the County of Antrim to Henry Langford who was his brother and heir afterwards Sir Henry for and during his natural life remainder to the first and every other son of the said Henry in Tail male and for want of such Issue to youn orator who was his Nephew and Heir to the said Henry

That on the death of the said Sir Arthur the said Sir Henry his Brother Received the Rents of the said Lands so lying in said County of Antrim and so Granted by said Patent and particularly received said Rent of Twenty Shillings so received out of said lands of Ballindreinagh from said Moore and Jackson who purchased said lease

That said Sir Henry Langford died in the Year one thousand Seven Hundred and Twenty five without issue by whom death Plt who is also heir to said Sir Henry became entitled to said lands.

That Plt
2
Soon after he became so intitled applied by Hercules Ryton Esq're who managed for Plt in said County Antrim for payment of said Rent of said Lands of Ballindreinagh to Plt. Moore who is the Son of Executor or Admir of said Wm Moore and said John applied to said Moore and Jackson to know when said Lease of said Land espired and to see the Counterpart thereof and the Conveyance under which they derive and if it was to let Plt into Possession of said Lands and to account for such time as they held over upon which application said Defendants funding Plt had not the Counterpart of said Lease as by the Def(    ) then they pretended to and set up for the Inheritance of said Lands and Insisted on their long Possession and pretended said Lands are Called Ballindreinagh by which name it is Called in the Letters Patents tho they well know that plt is in the possession of all the other Lands mentioned in said Patent and that Lands which they now Call Ballindreinagh bye near said other Lands in the Territory mentioned in the said Letters Patent and that there are not two Denominates one called Ballingdrentagh and the other Ballindrinagh but well knew and Believed that the Lands which they now Call Ballindrintagh are the same Lands Called in such Letters Patend by the name of Ballindrinagh and they bought only a Leasehold Interest and paid a Proportionable Purchase or the same and paid Rent and offered to pay Plt yet they fraudulently set up  for the Inheritance Therefore that Plt might have a discovery and might have an account of the Rent reserved if said term is yet unexpired That he might by the Injon of this Honble Court be put into the possession thereof and have an account of the profits thereof from the expiration and be further relieved according to the nature and Equity of his Case with prayer of Lima and Injon was the Scope of the Bill and the Defendant John Moore and Thomas Jackson having put in their answers to said Bill sayed they did not know any Town or Land Called Ballindreinagh or that King Charles the first was
3
At any time seized or intitled to any such Town or Lands and as to the other Lands mentioned in the Bill know not whether King Charles the first was seized thereof or entitled thereto or We'r he made such Grant thereof to Arthur Langford in Bill but referred to said Letters Patent when produced and heard and believed that Hugh Merga O'Neill was in the Year one thousand six hundred and nineteen and for some time before and after seized in fee Simple of and in the Town and Lands of Ballindrintagh alias Crosley in the Barony of Massareen and County of Antrim and being so seized did the Eleventh day of June by Indenture between him and Bryan Modder O'Neil demise said Town and Lands to said O'Neill for the sum of one hundred and seventy nine years to Commence from the date of said Indenture at the Yearly Rent of twenty shillings as by said Indenture had Defendants the same to produce might appear Heard and was Believed that said Leasehold Interest by the forfeiture of Bryan Modder O'Neill becomes Vested in his Majesty King Charles the second and that he by Indenture under the Great Seal of Ireland Bearing date the fifteenth day of February one thousand six hundred and ninety nine Granted and Demised said Town and Lands of Ballindrintagh alias Crosby to the Right Honble John Lord Visc't Massareen for the remainder of said term of one hundred and seventy nine years under a Certain quit Rent payable to his Majesty his heirs and Successors and that by means thereof said John Lord Massareen became intitled to and possessed of said Town and Lands of Ballindrintagh and said John Lord Massareen being the Surviving Executor of his said father dyed possessed of Towns and Lands having first made his Will and thereof appointed his Son Clothworthy late Lord Visc't Massareen his Sccor who by means thereof became Intitled to and possr of said Lands of Ballindrintagh alias Crosley Heard and Believed said Clothworthy late Lord Visc't Massareen did some time in the year one thousand seven hundred and five convey and assign over into said Town and Lands of Ballindrintagh alias Crosley to James McCartney John O'Neill and others in the answer ment'd for Certain purposed in said Deed mentioned That some time before the twenty fifth
4
Fifth of March one thousand Seven hundred and Eight William Moore father to Defendant John and George Jackson father to Defendant Thomas came to an Agreement with said Clothworty late Lord Visc't Massareen and his said Trustees for the purchase of said Leasehold Interest of said Lands of Ballindreinagh and it being agreed that Jackson accordingly paid the same on the twenty fifth of March one thousand seven hundred and Eight and by one Indenture bearing date the same day said Land Trustees by the Consent and approbation of the said Lord Massareen and of his Eldest Son Clothworthy now Lord Visc't Massareen certified by their being parties thereto granted Conveyed and Assigned over to the said Wm Moore and George Jackson said Town and Lands of Ballindreinagh alias Crosley for and during the Remainder of said Term of one hundred and twenty nine years demised by Hugh Merga O'Neill to said Bryan Madder O'Neill subject to the Reservations in the said Indenture of Lease and said Demise or Grant from his said late Majesty and by one other Indenture bearing date the Ninth of March one thousand seven hundred and eighty reciting said Lord Massareen Title said Lord Massareen in Consideration of said one thousand five hundred pounds paid to him by said Moore and Jackson Granted assigned and made over to said Wm Moore said Town and Lands of Ballindreinagh alias Crosley for the remainder of the said term Granted by Hugh Merga O'Neill but Subject to the reservations in the said first Indenture of Lease in said Demise or Grant from his said late Majesty (  ) said Indentures Layed said Wm Moore and said George Jackson some time afterwards came to a Partition of said Lands between them by which the share or proportion of each of them was settled and the same has been ever since Ruptly so enjoyed by the said Wm Moore and George Jackson Defent't Moore sayed which the other Defendant believed to be true said Wm Moores proportion of said Ballindreinagh was upon Def's marriage with his wife settled by said more upon Defendant and his wife after the death of his said father and Wm and sayed
5
Sayed said Wm died the twenty second of November one thousand Seven hundred and twenty nine Intestate upon whose death Defendant became intitled to and possessed of his proportion of said Lands of Ballindreinagh alias Crosley according to the said Marriage Settlement Defendant Jackson sayed which the other Defendant believed that said Gorge Jackson died in September one thousand Seven hundred and twelve having fist made his well and appointed Def't and Roger Bristow and others Executors by means whereof  the Defend't became intitled to  and possessed of said George Jackson proportion of said Town and Lands of Ballindreinagh alias Crosley sayed their title as aforesaid is under a lease made as aforesaid and don't know neither have they heard nor did they Believe that the Estate and title of the said Hugh Merga O'Neill was ever vested in the Crown or in the said Arthur Langford and did not know or believe that King Charles the first was at any time seized of or intitled to said Town and Lands of Ballindreinagh alias Crosley but Believed King Charles the first made such Grant to Arthur Langford but Referred to said Letters Patent and that he entered into the actual possession of them and Received the Rents of the other of them that were in Lease knew not nor believed that there were any Lands Called Ballyndrienagh and heard and believed that the Interest of and in said Lease made by said Merga Hugh O'Neill Came to Clothworthy late Lord Visc't Massareen and that he enjoyed said lands of Ballyndreinagh and Claimed no other Estate therein other than a term of Years but did not know or believe that said Lord Massareen paid any Rent whatsoever for the same to said Arthur Langford or those deriving under him for the same Heard and believed the said Arthur Langford died as per Bill and that the Lands mentioned in the Bill except Ballynadreinagh which Defent't knew nothing of Descended or otherwise Came to Sir Hercules Langford as per Bill but Defendant knew not nor Believed said Clothworthy late Lord Visc't Massareen or those under whom he derived paid any Rent whatsoever to said Sir Hercules Langford on account of said Lands of Ballynadreinagh Admitted said Sir Hercules Langford died as per Bill and that the Lands in Bill except Ballynadreinagh which Defendant knew nothing of Came to Sir Arthur Langford as per Bill but Defend't knew or believed that the tenants

6

Tenants of said Lands of Ballindreinagh ever offered to pay any Rent to said Sir Arthur Langford such conveyances were much as aforesaid to their said fathers of the said Lands of Ballinadreinagh and by such means their said Fathers came unto possession of s'd Lands Defendants Admitted that in said Convey'ce it was mentioned that the Interest so Conveyed to their said fathers was only a Leasehold Interest but denied that their said father paid only a small sum for the same or that there was then only a small number of Years expired of said Lease Defendants Admitted that the number of Years to Come of said Lease appeared by said Conveyance knew not nor Believed that the Counterpart of said Lease was delivered over to said Moore and Jackson and Admitted that the price paid by the said Moore and Jackson would not have been equal to the value of said Inheritance of said Lands but Denyed the same are Worth four hundred pounds per Annum heard and believed that at the time of the said Purchase said Lands were set at one hundred and forty pounds per Annum or thereabouts believed they were well worth two hundred pounds per Annum and not more Admitted that said Sir Arthur Langford dyed as per Bill and made such Will as per Bill and that said Sir Arthurs Estate Came as per Bill to Sir Henry Langford as per Bill knew not nor believed that any Rent whatsoever was paid to Sir Henry Langford by said Moore and Jackson out of said Lands of Ballindreinagh admitted said Sir Henry Langford died without Issue as per Bill and that Plt became intitled as per Bill to his Estate Defendant Moore Admitted which the other Defendant believed to be (  ) that the Defendant Moore wrote the two Letters recited in Bill to said Hercules Upton but Def't Moore sayed and Defend't believed that said two Letters were wrote by Defendant Moore soon after his fathers death. And that said Moore had not at that time administered to his said father neither had Defendant at that time looked into the Papers or Deeds relating to said Lands of Ballindreinagh and sayed that he at that time had believed Plt lead aright to Rent out of said Lands because said Upton demanded it and for no other reason that therefore he Wrote said two Letters and not that he was in any other manner well Convinced of Plt having a title as per Bill Denyed that Plt applied to know when their Lease espired or to see the Counterpart

7

Counterpart of said Lease or the Conveyance under which Defend't derived or that Defend't Pretends to set up for the Inheritance of said Lands of Ballynadrinagh but sayed said Lands which were in possession of by virtue of said Conveyances to Moore and Jackson were known and Called by the name of Ballinadrinagh or Ballydrintagh knew not of any denomination of Lands Called Ballynadrintagh but did not therefore apprehend that if such Denomination be used in said Patents that such Denomination must mean Ballinadrintagh Wherefore as Defen't believed said Hugh Merga O'Neill or those driving under him in possession at the time of said Patent granted by Kind Charles the first Admitted that said Lands of Ballindrintagh lye near said other lands in the Territory Sayed per Bill to be ment'd in said Letters Patent Admitted there were not two Denominat6ions one Called Ballindreinagh and the other called Ballindrintagh but Sayed the Lands they were possessed of were called Ballinadrintagh but sayed the Lands they were possessed of were Called Ballinadrintagh and that they or either of them (  ) know or belief of the other had not any Deed Lease Counterpart or Conveyance Whatsoever in which the Lands there are now possessed of as aforesaid were called Ballinadreinagh Did not know or believe that the Lands of which they are now possessed of as aforesaid are the same Lands Sayed by the Bill to have been Called in the Letters Patents by the name of Ballindrinagh neither did they apprehend that if said Letters Patents had espressly named the Lands of Ballindrintagh that much Letters Patent would be a Sufficient title for Plt to Demand said Lands at this time Denyed that they or either of them paid Rent for the same to Plt or offered to pay any more than as before ment'd in Defend't Moores Letters which Def't Moore sayed and the other Defend't believed they were Wrote by Defendant Moore before he had mane andy Enquiry into the title thereof  Sayed that their said Title is not yet expired but did not apprehend that Plt was not intitled to any account against them on Account of any Rent reserved and payable to Hugh Merga O'Neill and his heirs Sayed that there were upwards of Ninety Years of said Lease unexpired at the time of said Purchase made by their said fathers but did not know how many Years Purchase was given for the same Did not know or believe that it was know at the time of said purchase that Rent was paid out of said Lands of Ballinadrintagh to the family of the Langfords nor that the

8

The family of the Langfords were reputed owners or Inheritors of said Lands nor did Def's believe said Moore and Jackson the first purchasers paid any Rent to the said Sir Henry Langford for said Lands of Ballinadrintagh Sayed they did not know or believed that King Charles the first was at any time seized or possessed or intitled to said Lands of Ballinadrintagh Whereof Defend't are now possessed neither did they know or believe that the said Sir Arthur Langford or said Sir Hercules Langford or said Sir Henry Langford or Plt was at any time seized or intitled to the Lands of Ballinadrintagh neither knew or had they or either of them to the knowledge of the other any Deed Paper Writing Conveyance or Evidence Whatsoever by which it appeared that said King Charles the first and Sir Arthur Langford or Sir Hercules Langford or said Sir Arthur Langford or said Sir Henry Langford or plt or any of them have or ever had any kind of Right or Title to said Lands of Ballinadrintagh nor in any of which there is the least mention made of any kind of Right or title in them or any of them to said Lands Believed that and those under whom they derive have been in possession of the said Lands of Ballinadrintagh from the time when said Lease by the said Hugh Merga O'Neill which Def's believed who upwards of one hundred and thirteen Years Sayed they did not Claim any right to said Lands under said King Charles the first said Sir Arthur Langford said Sir Hercules Langford Plt or any of them neither did Defend't know have hard or did believe said Kind Charles the first said Arthur Langford said Hercules Langford said Henry Langford Plt or any of them had or claimed or ought to have any right or Title to said Lands of Ballinadrintagh under said Hugh Merga O'Neill or any person whatsoever deriving under him Def's were therefore advised and conceived that Plt had not any right to oblige them to discover all or any of the Conveyances by which Def's held said Lands of Ballindrintagh or to discover what was become of said Lease or Whether they ever saw the same or heard what was become of it or Where'r the same was suppressed and by whom and to bring in and (  ) with the officer of this Honble Court all Deeds Writing Papers or Evidences relating to the title of Defend'ts said Towns and Lands of Ballindrintagh and Def's Insisted on the same and Gaves the same benefit thereof as if they had Pleaded the same and Concluded Generally Unto which said ans'rs the Plt replied the Def's Rejoined and issue being so Joined Witnesses were Escamined Publication Passed and a day for hearing being appointed accordingly to this Cause Came on the second Instant and this day to

9

To be heard in presence of Co' on both sides Whereupon and upon opening the pleadings reading several proofs and evidences in the Cause and on full debate of the matter It is this day that is to say Tuesday the sixteenth July one thousand seven hundred and thirty four ordered adjudged and Decrees by the Right Honble the Lord Chancellor of Ireland that the Plt is intitled to the reversion of the Lands of Ballindrinagh alias Ballyndrintagh in the County of Antrim in the pleadings mentioned after the Expiration of the Lease in the pleadings also in this Cause mentioned and it is further ordered adjudged and Decreed that the Def'ts do and shall account with the Plt for the Rent of the said Lands from the Death of Sir Arthur Langford in the pleadings ment'd and in order to ascertain the same that it be and is hereby Referred to Dr Vesey one of the Masters of this Court to take an account of the Rent of the said Lands from the death of the said Sir Arthur Langford on which said Account both parties are to have all Just allowances and it is further ordered that both parties Plt and Def't be and are hereby at liberty to Examine each other upon Personal  (   ) relating to the said Account as also to produce upon Oath all Deeds Papers Evidences and Books of Accounts which they or any of them have in their Power or Custody Relating to the matters in question if the said Master shall think fit and the better to enable the said Master to proceed on the in Reference he is to be armed with a Common to Examine such Witnesses as shall be produced before by either Parties and on return of the said Report such further order will be made as will be fit and accordingly the Plt may make up and Enroll a Decree without Costs for Performance whereof the usual Process of the Court is from time to time to Issue as usual in such Cases Ea
LlannardSigned the 5th April 1735
Thos Prendergast D.R.
An Historical Account of the Macdonnells of Antrim
By George Hill
Page 66
(60) Antrim – Sir James MacDonnell was partly correct in this statement respecting Antrim, although it is a fact that, in the absence of Sir John Clotworthy, his brother, Colonel James Clotworthy, and others, were able to secure the town and castle "against any sudden attack of the rebels." Sir James McDonnell, however, underrated the strength of those put upon their defence for other points, for Castle-Upton was secured, and so was Ballygellie castle, and the town of Larne. The officer in Sir John Clotworthy's regiment, who wrote a sketch of the Warr in Ireland, 1640-1652, informs us that when news came that the Irish army approached Antrim over the Six Mile Water, orders were sent to Major Foulk Ellis, who held Antrim, "to secure the castle and to march away (or retreat) with Bag and Baggage. On which some townspeople went away, the Alarm of the Irish Army's approach being so terrible to them." The officers, however, took counsel together, and resolved to defend the place. These officers, besides major Ellis, were Captain James Clotworthy, Robert Houston, Arthur Langford, and William ___, and James Colville. The Irish Army, 4000 strong, soon appeared under the command of Turlough Oge O'Neill, brother of Sir Felim, who had no skill as a leader. His feeble attack on the town utterly failed. "Of the Irish killed at the town-head there were two captains, one Captain Hagan and one Captain Hara, whose heads some of the soldiers, without directions, brought into town, both the heads knotted together with the hair, and hung them on the Batterie's Crook a day or two .  .  . After the Irish fell off, they marched over the river at Muckamor, and quartered all Night at Old Stone. The next Morning Captain Clotworthy, only with his man, went to Carrickfergus for Relief; before it came, 300 Horses and Dragoons,  the Irish burnt all the Haggards of Corn, and marched away to Larne, where they acted as meanly. "
Major George Rawdon to Lane
Written from: Lisburne
Date: 13 June 1664
Shelfmark: MS. Carte 215, fol(s). 40
Document type: Holograph
Asks, on behalf of Lord Conway, that means be taken to prevent the procuring from the King, through the Secretary of State in England, any Letter, or Mandate, in relation to certain lands in Ireland. Sought by Captain Hercules Langford, son of Sir Arthur Langford. Captain Langford, he adds, is believed to be now in England, upon that business.

Conway to Ormond
Written from: Lisburn
Date: 10 June 1664
Shelfmark: MS. Carte 33, fol(s). 413
Document type: Holograph
States the case of the writer, as representative of his uncle, Sir Fulke Conway, and so entitled to certain lands, in the county of Antrim; of which the possession has long been withheld from the lawful owners, by one Arthur Langford, who is now sued at law for the recovery thereof.

Encloses
Particulars of the Claim of Lord Conway and Killulta, plaintiff, to the townships and lands of Ballyportgorragh, and Ballyveolan, and of other lands adjacent thereto, in the county of Antrim, against Arthur Langford, defendant
Shelfmark: MS. Carte 33, fol(s). 415
Document type: Original
Baronet:
LANGFORD of Kilmackedrett,Antrim

19 Aug 1667

1

Hercules Langford                 

c 1625

18 Jun 1683

18 Jun 1683

2

Arthur Langford             

c 1652

29 Mar 1716

29 Mar 1716

3

Henry Langford                  

c 1725

to   

Extinct on his death                            

c 1725
| | | | | | | | | | | | | | |
| --- | --- | --- | --- | --- | --- | --- | --- | --- | --- | --- | --- | --- | --- |
| Deed Poll, Assignment of Mortgage | | LANGFORD | Henry | | | | aP1 | | | | | 18 June 1711 | Stating that C, by deed dated 17 June 1706, for £200 owing to A, made over to D, in trust for A, part of the property let to him by E, 11 Oct 1699 for 99 years at £18 pa. A is selling the mortgage to B for £160 (the amount still outstanding) paid to F |


INTERNET EXTRACTS OF TOPOGRAPHICAL RELEVANCE
CHADWICKS (Return to Family File):
Downloaded from Ontario GenWeb Site, 9/12/2001
Contents:
INTERNET EXTRACTS OF TOPOGRAPHICAL RELEVANCE 1
HALDIMAND COUNTY, ONTARIO, HISTORY 6
Industry A N Industrious P O P U L A T I O N 15
From: Wellington County, Ontario GenWeb
Frederick Austin Pakenham's first ministry.
Arthur, named for Arthur Wellesley, Duke of Wellington, was the southern terminus of the Garafraxa "colonization road" to Owen Sound. Settlers arrived in 1840 but the townsite was not officially surveyed until 1846. The establishment of saw and grist mills hastened growth in the community which was also the natural market centre for the area's agricultural production. In 1851 a post office was opened and the first church and school were organized. A weekly newspaper the Enterprise, was established and a Divisional Court met at Arthur. Economic development was further encouraged when, in 1872, a station of the Toronto, Grey and Bruce Railway was opened in the community.
That year, Arthur was incorporated as a village.


Edward Michael Stewart's latter period in Canada, other  Chadwicks here & FAP Chadwick born & educated here.
An Introduction to Guelph's Past
Guelph is a good place to explore some of the basic trends in the history of Ontario's towns and cities; its stages of development and its architectural styles are typical of South Central and Southeastern Ontario. At the same time, it is distinctive, because of its original plan and because of the emphasis on building with locally quarried, warm-hued limestone until the 1880s.
Guelph was founded as the headquarters of a land company's vast commercial scheme in 1827, but it did not begin to grow beyond a village status until the Grand Trunk Railroad reached it from Toronto in 1856. From the beginning, Guelph has been closely connected to the surrounding agricultural area, acting as a kind of "window" on the larger world for the region. Its earliest industries were mills on the Speed River, followed by foundries making tools and equipment for local farmers. The town and country relationship was fostered by provincial exhibitions and agricultural fairs and by the coming of the Ontario Agricultural College in the 1870s. An international orientation in manufacturing was apparent from the 1870s with the production of sewing machines, and pianos and organs. By 1879 Guelph achieved city status, with a population near 10,000.

"From Smith's Canadian Gazetteer 1846"
From: Wellington County, Ontario GenWeb

   GUELPH   The District Town of the Wellington District, in the county of Waterloo, forty-two miles from Hamilton; was laid out by the late Mr. John Galt, on a block of land belonging to the Canada Company, in the year 1828. The situation was well chosen, being in the midst of a finely undulating country, and is high, dry and healthy. The neighbourhood of the town is well settled by respectable families from the old country, principally English, many of whom came from Suffolk and Norfolk, and who have some very fine farms. The Speed River, a branch of the Grand River, runs past the town. The Gaol and court are built of stone, and are handsome structures; but are placed in a bad situation, being almost out of sight. A newspaper is published here every Friday, the "Guelph and Galt Advertiser." Stages run every day to Preston and Galt. Guelph contains five churches and chapels, viz., Episcopal, Presbyterian, Catholic, British Wesleyan and Congregational.

   Number of inhabitants, 1,240;  who are principally English and Scotch, with some few Irish.

Research into Buildings in Guelph.
From the Wellington GENWEB Page
Source: G.A. Stelter

By coincidence the example used here is a house built by the Rev Arthur Palmer and associated with his assistant, Edward Michael Stewart. The house is called here Tyrcathlen before being changed to Ker Cavan in the early 20thC: Tyrcathlen may be a distortion of Tyrcallen, the Stewart estate in Antrim where EM Stewart would have spent time.

...one particular house now known as Ker Cavan, 20 Stuart Street, built in the 1850s. It is one of the finest stone buildings in Guelph, and probably has more information available on it than most places. Yet there are major gaps in what we know about it.

For example, for Ker Cavan, Couling lists the construction date as 1855 and the first owner, Rev. Arthur Palmer, rector of St. George's Anglican Church....

The records of land transactions, located in the Land Registry Office which is now at the Provincial Government Building on Stone Road....

...showing Rev. Palmer's land dealings in the 1840s and 1850s on lot 6, in Land Registry Book No. 01-A ...

This indicates that Palmer was the fourth owner of that property, after the Canada Company, John McDonald (a Canada Company surveyor), and George Tiffany (another Canada Company surveyor). Palmer purchased some 23 acres from Tiffany (the B & S, or Bill of Sale) and Tiffany gave Palmer a mortgage for at least part of it. This does not tell us much about any house on this large property. However, Palmer took out another mortgage for 1800 pounds in September of 1853 from Rev. E.M. Stewart, who happened to be his assistant minister at St. George's. This mortgage was renewed in 1856, and repaid in 1859. Presumably, this money was used to build what Palmer called Tyrcathlen, and which was renamed Ker Cavan in 1928.

Another type of source at the Land Registry office is the subdivision plan.... Rev. Palmer's land development scheme is shown...

Figure 3: Plan of Part of Tyrcathlen, 1855. This does not show the portion of the property where Palmer actually built the house he called Tyrcathlen.

So where does this leave us? We can only assume that the mortgages had something to do with the building of the house. We know from other sources such as T.W. Cooper's map of Guelph in 1862 (Guelph Civic Museum) which shows most of the houses in the town, that Palmer's house was already there by then. So it was built sometime between 1853 and 1862. The local newspapers did not describe new houses during this period so we can not go there for verification.

Third, Assessment Rolls, on microfilm at the Guelph Public Library.

These records are notoriously confusing and incomplete, yet they occasionally provide information that can not be found elsewhere.

The assessment rolls for Guelph begin in 1852. Heads of households are listed alphabetically in any of four wards where they reside or own property. Streets and lot numbers are given (addresses with street numbers were not yet in vogue). In order to know where the lot was located, refer to any of the early Canada Company plans of the town. A large version of Plan 8 hangs on the wall at the Land Registry Office, for example.

In 1852 and 1853 Palmer resided on lot 1029, owned by George Sunley, in a building which served as the Anglican rectory and school. This lot had been the location of the original Canada Company offices, near the focal point where the five streets converge. In 1853 Palmer is listed as the owner of parts of 3 lots on Yarmouth Street.

There is no roll for 1854.

By 1855 he had purchased 27 acres of lot 6, mentioned in the land registry records. His residence seems to have been next to the Anglican Church, now St. George's Square, on lot 77, where the Bank of Montreal is now located. The address technically was Quebec Street.

The records are surprisingly incomplete for the next four years. In 1856 Palmer is still living on Quebec Street, but there is no mention of lot 6. And for the next three years, 1857, 1858, and 1859, Palmer does not appear in the rolls at all. He obviously still owned all of the land across the river. And his grand house was being built in those years. Why he would have escaped the taxpayer still remains to be determined.


By 1860 "Tyrcathlen" is listed as such, consisting of 18 acres and a house. The annual value of the house was listed at 100 pounds - presumably the cost of renting such a place. In comparative terms, it was a grander house than Adam Robertson's "Ferndell", built in 1855 on Mitchell Street which was estimated to have an annual value of 65 pounds.

This tells us that the house was definitely there by 1860, but how much sooner is still not clear. The actual construction must have taken place in the years 1856-1859, slightly later than Gordon Couling's estimate of 1855. A more precise date might appear in another kind of source - correspondence, for example -

but this is as close as we can get with these records.

 Fourth, City Directories.

In the case of Tyrcathlen (Ker Cavan), we know from other sources that Rev. Palmer retired to Ireland in 1873. From about 1876 to about 1917 the house was owned and occupied by Alex Petrie and his family.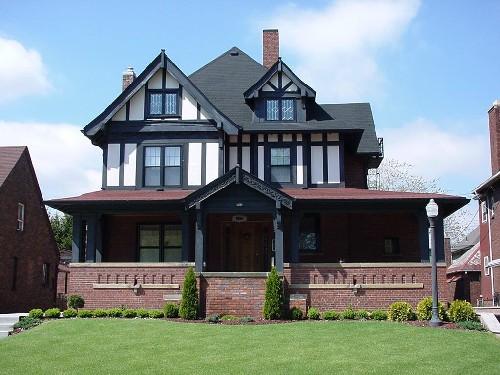 HALDIMAND COUNTY, ONTARIO, HISTORY
Edward Michael Stewart started his time in Canada here in Cayuga, although probably not as a minister.
Sir Frederick Haldimand
1718-1791
Swiss soldier of fortune and British Colonial Governor. He served in various Continental armies, including that of Frederick the Great. He joined the British army in 1754 and held several responsible positions in North America, including that of commander in chief, 1773-1774. In 1778 he became Governor of Québec, and was successful in securing the province against internal disturbance and American attack. Before leaving his command late in 1784, he assisted in the settlement of some 7,000 loyalist refugees from the United States.
Ref: Grolier's Encyclopedia International, Ltd. 1968 Vol. 8, page 269


The History of Haldimand County
Courtesy of Estelle Pringle, UE
Dunnville Library
Dunnville, Haldimand Co., On.
The first known inhabitants of Haldimand County, circa 1600, were an Indian tribe known as the Neutrals or Attiwandaronk. There were as many as 40 Neutral villages in a territory that ranged from what is now Dundas, On., through the Niagara Peninsula, across the Niagara River and into New York State. One of the largest of these villages is said to have been built on the Grand River, near Caledonia.

The Indian tribe was known as the Neutrals because they traded with both the Huron and Iroquois, maintaining their neutrality even during the battles that were fought between those two tribes. However, around 1650, the Iroquois attacked and entirely wiped out the Neutrals and destroyed Huron villages in the area, as well.

Over the next century, Haldimand County was host to the transient Chippawas (Mississaugas), French explorers and Jesuit missionaries. But no real attempt was made to settle the area.

After the American Revolution the loyal Indians, the Six Nations, who had lost their lands in the Mohawk Valley of New York State, petitioned the British government for land. In 1784 a tract of land, purchased from the Mississaugas, was granted to the Six Nations. This land extended six miles on either side of the Grand River from its source to its mouth on Lake Erie.

When white settlers began to pressure the Indians to sell some of their prime land along the Grand River, approximately 350,000 acres of the Crown Grant was divided into six blocks to be sold.

Four new districts were created by the colonial government, in 1788. They were Nassau, Hesse, Lunenburg and Mecklenburg. Nassau stretched from the Trent River to Long Point, and included what is now Haldimand County. In 1792, the districts were renamed and counties and townships created.

Haldimand County was named for Sir Frederick Haldimand, Governor of Quebec from 1777 to 1789. The county became part of the Niagara District, and eventually included Canborough, Dunn, Moulton, North Cayuga, Oneida, Rainham, Seneca, Sherbrooke, South Cayuga, and Walpole Townships.

Butler's Rangers, Mennonites, and Germans were its earliest pioneers. The earliest white settlement was said to have been established in 1784.
Haldimand County has been part of Nassau District, Home District, and Niagara District. It was incorporated on January 1, 1800 but remained part of the Niagara District until 1850. In 1974 it became known as the Regional Municipality of Haldimand-Norfolk.
Sources:
Grand Heritage, the history of Dunnville, Canborough, Sherbrooke, Dunn, Moulton and South Cayuga edited by Cheryl MacDonald
The County of Haldimand by Mrs. C.W. Coulter
The Early History of Haldimand County by Russell Harper
Place Names of Haldimand-Norfolk by Cheryl MacDonald
Reference: Wm. H. Smith's 1846 Canadian Gazetteer
Upper Province or Canada West
Published for the author by H. & W. Rowsell, Toronto
Courtesy of Elva Sanghera Burnaby, B.C.
A small village in the township of Cayuga, pleasantly situated on the Grand River, fifteen miles above Dunnville. The road from Simcoe to the Falls of Niagara passes through the village. Cayuga contains about seventy inhabitants; one store, one grocery, three taverns, one blacksmith, two waggon-makers, one shoemaker, two tailors.
CAYUGA
A township in the Niagara District; is bounded on the east by the township of Canboro; on the north-west by Seneca and Oneida; and on the south-west by Rainham and Walpole. In Cayuga 14,871 acres are taken up, 3,666 of which are under cultivation. The Grand River flows through the township, on the banks of which are some good clearings. The timber on the Grand River, to within a short distance of the village of Cayuga, is mostly hard wood, much of which is white oak of a large size; in exporting which a profitable trade is carried on. Above the village of Cayuga the timber is principally pine, with a small quantity of hard wood intermixed. About four miles below Cayuga village, is  a bed of white gypsum, situated close to the river. The village of Indiana is situated on the river, about two miles above Cayuga, and about six miles below the same village is a small Episcopal church.
Population in 1841, 837.
Rateable property in the township, £13,872.
FAP Chadwick's 2nd Ministry was St Paul's Dunnville.

A village in the township of Moulton, situated on the Grand River, at its junction with the feeder of the Welland Canal, four miles and three quarters from Lake Erie. It commenced settling in 1829, and now contains about 400 inhabitants. A steam boat plies here regularly during the season, and a smaller
boat continues the route to Brantford. Considerable quantities of lumber are shipped here. Dunnville contains an Episcopal church, and a Presbyterian church is in progress.
Post Office, post three times a week.
Professions and Trades: One physician and surgeon, two grist mills, three saw mills, one distillery, one tannery, one carding machine and cloth factory, six stores, four taverns, four groceries, two waggon makers, four blacksmiths, one saddler, two tinsmiths, four shoemakers, three tailors, two cabinet makers,
one baker, one turner.


The Essex County GenWeb Page would like to share the following information regarding Essex County with you.
Essex is the most southerly county in Ontario, bordered by Lake St. Clair, Lake Erie, the Detroit River and Kent County.
The county was named by Governor Simcoe after a county in England.
Francois Dolllier de Casson, a missionary, and his group were the first white men to land at Point Pelee in 1670.
Samuel de Champlain, in 1615 navigated the Detroit River.
The French built a fort on the Detroit site in the early 1700's. It was first a trading post and then a military post.
In the 1730's, land grants were given out, on the Essex side of the Detroit River between Amherstburg and Sandwich, to the French settlers and the British military. Such french families as: Baby, Lajuenesse, Dumouchelle, Langlois, etc..received land.
The Empire Loyalist arrived to receive free land in 1783 ei Caldwell and Elliott
Fort Malden in Amherstburg was built to replace the former British military post at Detroit. The Fort was strengthened by the 1812 war.
The Mackenzie Rebellion of 1837-1838 saw an attack at Fort Malden, however the forces at Fort Malden subdued their attackers.
The Great Western Railway came to Windsor in 1854.
The number of streets, building and the population of Essex County increase in their numbers. The population of the county in 1861 is more than 25,000.
In the 1880's, settlers arrived in large numbers and land became available to them when Indian Reserve land was made open to the public.
By 1892 Windsor was a city. Leamington, Walkerville, Sandwich, Amherstburg and Essex were incorporated towns.
Henry Ford, in 1904, build an automotive plant in the county.
By 1928 there were over 100,000 people in the Windsor area.
The Ambassador Bridge (1929) and the Windsor-Detroit Tunnel (1930) made travel across the river much easier.
The first European settlement in the Detroit-Windsor area occurred in the year 1701 when the Sieur De Larnothe Cadillac and approximately 100 military and civilian personnel arrived to found Fort Pontchartrain on the Detroit side of the river.
European settlement remained largely confined to the Detroit side of the river until 1748 when the Jesuit mission to the Huron Indians was established on the south (Windsor) shore near the foot of the present Huron Church Road and the Ambassador Bridge. From 1748 to 1760, a French agricultural settlement developed along the Windsor side of the river, paralleling a similar settlement on the Detroit side.  
Although Fort Pontchartrain surrendered to the British in 1760 and the Detroit side of the river was again officially surrendered to the United States in 1783, both sides of the river remained under effective British control until 1796, when U.S. forces took up actual occupation of Detroit. During this period, the settlement continued to grow but remained predominantly French in population, and until 1791 French civil law remained in effect. Few buildings from the period of French settlement have survived, although the street pattern of the City still reflects the French method of agricultural land division i.e. long narrow farms fronting the river.  In 1797, the original townsite of Sandwich was established to accommodate persons of both French and British origin from the Detroit side of the river who wished to remain under British rule following American occupation of Detroit. This constituted the first urban settlement in what is now the City of Windsor, and also the first significant migration of English speaking people into the Windsor area.
Sandwich developed over the following decades as the seat of government and the courts for the County of Essex. It still retains a number of buildings of the preconfederation era which are of historical significance and/or which exemplify the Neo-classical and Georgian styles of architecture which were in vogue during the first half of the nineteenth century. Two such houses are the Duff-Baby Mansion (1798) and the McGregor-Cowan house (c. 1805-09). Several log and timber farmhouses of the 1850s have been identified further east along Riverside Drive (i.e. bordage).
For more information about heritage buildings in Sandwich - Please click here to access the Sandwich walking tour brochure
As the chief port-of-entry to the region opposite Detroit, the Town of Windsor (now the downtown area) was already catching up to Sandwich in population when the Great Western Railway chose Windsor as its termination point in 1854.  The arrival of the railway also marked the beginning of significant industrial development in Windsor. Due to numerous fires and the continuous redevelopment of the area over the decades, few of the early buildings in downtown Windsor still exist, but a number of late nineteenth century and early twentieth century buildings remain, including in particular a number of larger, upper income houses in areas immediately adjacent to the downtown area.
For more information about heritage buildings on Victoria Avenue – Please click here to access the Victoria Avenue walking tour brochure.
For more information about the history of the City Hall Square area – Please click here to access the Heritage Garden brochure.
The arrival of the railway in 1854 also sparked the foundation of the third of Windsor's oldest settlements, Walkerville. In 1857, Hiram Walker established his distillery at the point east of downtown, where the Great Western Railway first met the waterfront. On his lands running south of the river, Walker planned a complete town including provisions for industry, commerce, residences and agriculture (Walker Farms). The housing, a large part of which was built by Walker's own contractors, ranged from E. Chandler Walker's estate of Willistead (1906), built in the style of a Tudor manor house, to blocks of row housing for his industrial workers (1880s). Walkerville is a unique example in Canada of a Victorian new town developed by private capital inspired by that peculiar combination of business and philanthropic motives which characterized Victorian enterprise. Fortunately, many of the early Walkerville buildings still survive in excellent condition.   
For more information about heritage buildings in Walkerville – Please click here to access the Walkerville walking tour brochure.
For further information on Walkerville, the Walkerville Times invites you to visit www.walkervilletimes.com
Although the Ford Motor Car Company was established in Windsor as early as 1904 to gain the benefit of Imperial trade preferences, it was the period during and following World War I which saw the auto indsutry asume predominance in the City.  An area known as "Ford City" was developed around the industrial complex.  Numerous large residences were built overlooking the river at that time.
For more information about heritage buildings in Ford City – Please click here to access the Ford City walking tour brochure.
The automotive industry changed Windsor from a relatively slow growing collection of border communities to a rapidly growing, modern, industrial city.  By the early 1930s, the separate Border Cities of Windsor, East Windsor (Ford City), Walkerville and Sandwich amalgamated politically into a single community with a population of over 100,000.  
For further information about the history of the automotive industry in Windsor, the Windsor Public Library invites you to visit www.city.windsor.on.ca/wpl/millennium/sar

 In the second World War, industrial production increased dramatically attracting many new workers and resulting in substantial residential growth within the city and in the surrounding townships. The Town of Riverside, incorporated in 1921, had already absorbed some of the spillover.  In 1966 the City annexed the Towns of Riverside and Ojibway, and parts of Sandwich East, Sandwich South and Sandwich West Townships.

Windsor rose to pre-eminence in the area at an early date and, with a population of about 200,000 at the dawn of the 21st century, has continued to be by far the largest urban centre in the county.





6
Writing a history of Guelph would have been an onerous task without the Guelph Historical Society. Since 1961, its members have researched and documented hundreds of stories about people, places and events and I am grateful this invaluable community asset was available for this project. Guelph's newspapers also provided important historical records and photographs, including The Annals of the Town of Guelph compiled by 19th century Herald editor C. Acton Burrows, the Guelph Mercury's 1927 centennial history edition and Mercury writer Verne McIlwraith's historical writing in the second half of the 20th century. The most comprehensive photographic records of Guelph's history are Robert Alan Maclean Stewart's two-volume A Picture History of Guelph, published to mark Guelph's 150th birthday, and the photo archives at the Guelph Mercury. Personal interviews were also important to bringing heart to the story of Guelph's 175 years, in particular interviews with Lou Fontinato, Bill Craven, Jim Hunt, Karen Farbridge and Anne Godfrey, the late Harry Worton and the late Carl Hamilton, who did not want to let illness get in the way of a good political discussion. Others who provided extensive background were Murdo MacKinnon, Imelda Porcellato, Terry Crowley, Peter Cameron, Melba Jewell, Pat Joannie, Bill Hamilton, Owen Roberts, Rob Massey, Peter Meisenheimer, Dan Hoornweg and Ken Hammill.
The committee which met regularly and contributed valuable feedback was comprised of Don Coulman, Hugh Guthrie, Eileen Hammill, Bill McKinnie, Gil Stelter and chair Norm McLeod to whom I am indebted for his leadership.
In gathering the illustrations, my thanks go to Bill Hughey, the archivist at the Guelph Public Library, Kathleen Wall at the Guelph Civic Museum, Linda Amichand, Lorne Bruce and Darlene Wiltsie at the University of Guelph Library, Judy Nasby and Dawn Owen at the Macdonald Stewart Art Centre and Karen Wagoner at the Wellington County Museum and Archives. Thanks to Gloria Dent, Shirley Reed, Liz Gray and Gil Stelter for providing photographs, to Ted Ernst for trusting me with his rare photographs of the Guelph Fire Department and to Ken Danby for donating his painting of the carousel at Riverside Park.
For the cover, designed by Julie Brown, thanks to Bill MacDonald for permission to use his father Evan's exquisite portrait of Herbie Lawson, to Don Coulman for his excellent collection of historic Guelph photographs and to Geza Tormasi for the photo of Fred Eaton and Norm Jary opening the Eaton Centre. Thanks also to Doug
MacMillan of Barrow Communications and editor Lori Jamieson.
Others who helped include Don Porterfield and Dave Johnson at the Guelph Police Service, Sara Gladman at the Canadian Police College Library, Guelph Minor Sports, Suzanne Bone and Brenda Vegso at the Guelph General Hospital, Lenna Bradburn, Diane Neimanis, Dick Stewart, Rosemary Anderson, Rodger Crane, Michael Grand, Arthur Mercer, Randall French, Steve Thorning, Gus Stahlmann, Kathleen Lannigan, Lois MacDonald, Ed Pickersgill, Gerry Manning, Nancy Giovanelli, Joanne Grodzinski, Beth McCracken, Harry Lane, Barbara Brown, Frank Valeriote and Noel Hudson. Most of all, I must thank my sister, Gill Stead, for her constant professional advice and generous technical guidance.


ABOUT THE Author
 
Hilary Stead was born and raised in Montreal and arrived in Guelph in 1971 to attend university. She ran several businesses in the 1970s, including The Candyman on Quebec Street and the Carden Street Cafe which she purchased from James Gordon. Hilary received her BA from U of G and a diploma in journalism from Conestoga College and has worked at the Guelph Mercury for 13 years. She considers her son, Simon Rogers, to be the finest thing she ever produced.

Introduction
 Introduction "It is true indeed of practically all of old Ontario that it is a garden country, sustaining an educated, prosperous and contented population and representing Canadian life and civilization at its best."
Frank Yeigh, Through the Heart of Canada, 1913.
When Paul Mercer died last year his son recalled how the long-time Guelph merchant and former mayor was convinced that Guelph is "absolutely the best city in all of Canada."
People in Guelph, just as in Kingston and Moose Jaw and Charlottetown, are often guilty of laying claim to being the best or the first. Guelphites love to brag about having the best water, the finest blooms and the greatest number of musicians per square foot. Our museum credits us with the first coat hanger, the first jockstrap and the first lunch counter - at Guelph Collegiate.
Guelph's claims to be the birthplace of the Communist Party of Canada and of Ontario's first free public library appear to be founded in fact. But other claims often slip around the truth. Guelph did hire Canada's first female chief of a municipal police service in 1993. But before Lenna Bradburn came to Guelph, Canada's first female police chief was Liz Scout, appointed in 1988 to lead the Blood Tribe Police in Alberta. And while Fred Metcalf was definitely a cable television pioneer, Guelph's broadcast of the 1953 coronation of Queen Elizabeth II to a crowd gathered at King George Public School followed similar broadcasts in London, Ontario and Montreal in 1952. What these sometimes exaggerated claims say is that Guelphites see Guelph as a place where good things happen, where there are visionary people who want to be the first to try something new, like motorcycles for police officers, physical education instruction in schools or a wet/dry recycling system for garbage.
There are thousands of stories of people and events that make up Guelph's first 175 years. It is an interesting story. Despite Guelph's reputation as a conservative town that plods along sensibly, the history of Guelph has not been dull.
The town was born during exciting times. Mackenzie's Rebellion was brewing and Upper Canada was becoming populated with tenacious individualists who were giving up a thousands-year-old culture to build a new one. They included people like Dr. William Clarke, whose membership in Ireland's illicit Orange Order is believed to have precipitated his departure from Dublin. He became Guelph's largest mill owner, a powerful magistrate and the town's second mayor. Clarke later married a daughter of Laura Secord, a Canadian legend from the War of 1812.
In contemporary times Guelph made the news on a hot July day in 1991 when Gwen Jacob, a student at the University of Guelph, decided she should have the same right as a man to walk down the Gordon Street hill without a shirt. She apparently did not cause any accidents as drivers slowed to take a look, but she did cause the law books to change the definition of an indecent act.
These pages tell some of the stories from Guelph's history so far. Since they only scratch the surface, they may motivate some readers to visit Guelph's museums and historic buildings and explore its archives and libraries to learn more about the city's rich history. The story starts at the beginning, with perhaps the best idea of all, John Galt's dream of a planned community.

This photograph of the 1908 Guelph Old Home Week at St. George's Square was taken by Charles Burgess, Guelph's most important photographer. COURTESY OF GUELPH MUSEUMS


John Galt John Galt FOUNDS A NEW TOWN
he founding of Guelph grew out of one of the most lucrative land speculation deals in Canadian history. In 1792, the British Crown purchased a huge tract of land, stretching from Burlington Bay to Port Burwell and including present-day Guelph, from a band of nomadic Algonkian-speaking Indians for 1,180 British pounds. By 1826, the land that would become Guelph was part of the sale of 2.3 million acres by the British to the Canada Company for 2.5 million pounds. Few land flips before or since could claim to net such a profit.
The Canada Company was the brainchild of John Galt, a Scottish novelist and a man with big dreams. Galt had been hired by a group of settlers in the Niagara area who wanted to be compensated for the losses they sustained when they were caught in the middle of the War of 1812. Despite strong connections to the British halls of power he was not able to pry loose any money, but his efforts gave him the idea for the Canada Company.
Galt reasoned that a private venture with enough capital could buy large amounts of the land that the Crown had acquired from Canada's aboriginal peoples and sell it profitably to the flood of European settlers. He managed to raise one million pounds from British merchants and bankers and headed to Upper Canada.
Initially, Galt negotiated with the powerful Family Compact headed by Rev. John Strachan in York (Toronto). He soon shifted his attention to land further away from the political hotbed and inked the deal for 2.3 million acres.
This comprised 1.3 million acres of Upper Canada's remaining unleased Crown reserves, including the 42,000 acre Halton Block that would become Guelph and the surrounding township, plus the one million-acre Huron Tract that stretched to Lake Huron where Galt founded the town of Goderich. The land that would become Guelph, part of the hunting territory of the Neutral Indians, was beside a large tributary of the Grand River, which Galt called the Speed River. He saw it as a logical choice for the company's first major development, within trading distance of York and many of the surrounding townships - including Waterloo, Erin and Eramosa - that were already active settlements.
Galt, a storyteller as well as a land speculator, understood that the first swing of his axe would be an historic moment. In his autobiography he captured the solemnity of the evening of April 23, 1827 when he, together with Dr. William "Tiger" Dunlop, a fellow adventurer and author, and Charles Prior, the manager he had hired to supervise the building of the new town, felled a large maple tree and shattered the silence of the forest.
"The tree fell with a crash of accumulating thunder, as if ancient nature were alarmed at the entrance of social man into her innocent solitudes," Galt wrote. It was no accident that the first tree came down on St. George's Day. Galt believed Guelph would become an important city, and chose the national holiday honouring the patron saint of England as a day fit to launch the city with the royal name. He chose a name steeped in history, dating back to the Hanoverian Welfs and the Guelfs who controlled the dynasties of Northern Italy in medieval times. King George I brought his ancestry as a Guelph and elector of Hanover to the British royal family with his accession to the throne in 1714.
John Galt got himself into trouble when he decided his city should be the first in the empire to use the royal name. Back in England his decision was interpreted as a slight towards Lord Goderich who had assisted in the formation of the Canada Company. Galt was ordered to change the name to Goderich. He argued a change was impossible because deeds had already been issued in the Guelph name, but he smoothed ruffled feathers by giving the name Goderich to the town he built soon afterwards on the shores of Lake Huron. Focusing on a piece of wilderness comfortably distant from York gave Galt the independence he savoured and the room to indulge his imagination. Galt agreed with his scouts that the tongue of land at the bend in the Speed River was an excellent focal point for the fan-shaped city he envisioned. The stump from the first felled tree was, "The Priory" was sketched by David Allan in his 1939 book, "Guelph: Its Early Days and Later." Guelph's first building, erected in 1827 beside the Speed River, provided temporary lodging for settlers and also served as a tavern, a post office, a school and John Galt's home. Later the Canadian Pacific Railway station, it was torn down in 1923. COURTESY OF THE GUELPH PUBLIC LIBRARY ARCHIVES

John Galt Founds a New Town
for a time, fitted with a sun dial and served as the town clock. Today the spot where Galt proposed five streets branching out in a radial design is marked with a plaque on the wall below the railway bridge at the corner of Macdonell and Wellington streets. Unlike some Canadian cities that grew around the demands of rural settlers, Guelph was a planned city and grew from the inside out. Galt had researched the creation of American cities, in particular Buffalo, and believed the nucleus of a town needed a tavern, a mill, a store and a school house. Although not a particularly religious man, Galt also believed churches were necessary to successful cities and he set aside some of the most prominent pieces of land for places of worship. He granted the highest drumlin, later the site of the Church of Our Lady Immaculate, to the Roman Catholic Church as thanks to Alexander Macdonell, the Bishop of Upper Canada, for his support in creating the Canada Company.
After the initial clearing of roads and a commercial centre, Galt and Prior moved on to creating public buildings. The most important was the Priory, which could house as many as 100 newcomers at a time and also held the company offices and a tavern. By October 1827, 70 houses, some quite primitive, had been built. Farm land was selling for $1.50 to $2.50 an acre and city lots for $20 to $40.
One of the largest groups of settlers to descend on Guelph at one time was a party of Scots whose first attempt at settling in the New World was a dismal failure. Evicted from their homeland during the Highland Clearances, they had gone to LaGuarya in Venezuela where the land proved to be unfit for cultivation. The British government redirected them to Canada, via New York, where a consular official who was a friend of Galt advised them to head for Guelph. After a brutal journey by lumber wagon, the 135 bedraggled travellers put themselves at Galt's mercy. He sold 50- and 100-acre lots to each family and waived the first payment because of their weakened state. This group of settlers eventually made good on their debts and contributed greatly to Guelph's development. They included David Stirton who would become Guelph's first MP and the ancestors of Alf Hales, MP from 1957 to 1974. While Galt pursued his passion for planning and community building, his employers in England grew impatient. By all accounts, his bookkeeping left much to be desired and he had a habit of making decisions without getting approval from the company. In 1829, Galt was recalled to England where he spent a short period in debtors' prison for failing to pay his sons' school fees. He later participated in one final land scheme, this time in the Eastern Townships of Lower Canada, but he never returned to Canada. Galt died in Scotland in 1839.
Galt's sons also played important roles in the history of Upper Canada. Sir Thomas Galt was appointed Chief Justice of the Court of Common Pleas in 1887 and Sir Alexander Tilloch Galt was one of the Fathers of Confederation and the first minister of finance for the new Dominion of Canada. John Galt Jr. became the registrar at Goderich. One of Guelph's favourite local legends involves the switch in the town plans for Guelph and Goderich; the switch is usually blamed for some confusing street configurations but there is no evidence to support the story. Both towns were planned by Galt, using his radial design with streets reaching out in a fan shape. The explanation for some of Guelph's odd-shaped streets and blocks became clearer in the early 1980s when Guelph historian Gil Stelter discovered an overlay on an early copy of the city plan. It showed that Galt's successors made changes to his ambitious design, reducing the amount of public space. Although it was scaled back, Galt's plan was too well established to be entirely lost.
Despite the criticism of Galt's methods, his vision of a planned community became a selling point for the Canada Company. The company, which sold its last lot in the 1950s, was able to sell land profitably in and around a town where important amenities were already available. The Canada Company's venture in Guelph struggled after Galt's departure. The company halted the capital investment and toughened the terms of land purchases, often incurring the wrath of Guelph's citizens for its ruthlessness in foreclosing on those who fell behind in paying for their lots and for charging high prices at the company store. Some families could not hang on and sold their partially-cleared lots. Others left to seek better prospects further west or south of the border. Most, however, stayed and persevered.
John Galt's 1827 radial plan had five streets branching out in a fan shape from the spot where the first tree was felled.
JOSEPH BOUCHETTE, "The British Dominions in North America, Vol. 1" (LONDON, 1831)."



Industry an Industrious Population
The town that John Galt put in place grew around the large triangular market grounds that he believed would create a healthy local economy. At first, the pioneer population was too poor to sustain much commerce but gradually shops and hotels were built in a cluster around the market. Galt knew the town would need a grist mill if it was to prosper so he convinced the Canada Company to build the Guelph Mill. Farmers would no longer face a trek to Galt or Dundas to have grain ground to flour. By 1832, the mill had been sold to William Allan, one of the wealthy settlers the company had lured to Guelph. A second mill, the Wellington, or People's Mill, was built by Frederick George. Allan augmented his income with a distillery across the river, where he fed pigs and cattle on the slops, and by operating a woollen carding business. The People's Mill also maintained a piggery and a distillery and ran a sawmill, a tannery and a foundry. As the road system improved, Guelph became a bustling commercial centre, offering most services the new settlers and farmers would need. There were blacksmiths, wheelwrights, saddlers, harness makers, a watch maker, shoemakers, carpenters, painters, cabinet makers, dressmakers, tailors and coopers who made the barrels for the beer and whiskey produced locally in large quantities.
The length of time needed to travel even short distances meant that Guelph's many inns and hotels were always busy. Their guests included teamsters who, in the days before the railroad, had ample work hauling goods by wagon. John Smith was the first mayor when Guelph attained town status in 1855 and the arrival of the Grand Trunk Railway the next year triggered a period of land speculation. The prospect of prosperity was celebrated in 1856 with the construction of a Market House/Town Hall following a bitter and protracted debate over the tax burden it would create. The building was much more than the centre for civic administration that it is today. It housed stalls for market gardeners and butchers, a court room, an engine house, police lockups, the mayor's and treasurer's offices, council chambers and the Farmers' and Mechanics' Institute, the town's library that had outgrown its first home in the rear of Thomas Sandilands' general store. (When the province passed the Free Libraries Act in 1882, Guelph, with its collection of 2,625 books, became Ontario's first free public library, a few days ahead of Toronto.)
Although Guelph never abandoned its connection to agriculture, the arrival of the railway which sliced through the market square and the heart of Galt's radial plan certainly set the city on a new path. One of the first men to take advantage of Guelph's new status as a railway town was James Goldie. He arrived in Guelph in 1860 and built the Speedvale Mill on a site near what is now John Galt Gardens across from Riverside Park. Four years later, after fire destroyed the People's Mill, Goldie sold his property to John Pipe and built Goldie Mill on the larger fire-damaged site to the south. The Goldie family would dominate the business and political scene in Guelph well into the 20th century. James' son Thomas became president of the Dominion Millers' Association and played a leading role in everything from the city's baseball and cricket clubs to Knox Presbyterian Church, the school board and the Guelph Junction Railway. Elected mayor in 1891, he died in office a year later of pneumonia at the age of 41. James' son Lincoln became an Ontario cabinet minister. Scottish businessman William Bell was visiting Guelph when he decided to become a partner in his brother's small organ and melodeon company. Opened in 1864, the factory initially produced one organ a week but at its peak in 1885 employed 450 people to manufacture 5,000 to 6,000 organs and pianos a year. The Bell Organ and Piano Company eventually became the city's largest employer and dominated the landscape of the downtown with two large factories that filled a city block along Carden Street.
Guelph marked its new town status in 1856 by building the limestone Market House/Town Hall, a Victorian architectural gem designed by William Thomas. The tower was removed in 1961. COURTESY OF THE GUELPH PUBLIC LIBRARY ARCHIVES
10
T
11
American machinist Charles Raymond came to Guelph in 1861 and built the Raymond Sewing Machine Company into one of Guelph's largest employers. His daughter, Emma, married John Crowe who also set up his own business, Crowe's Iron Works, at the corner of Commercial and Norfolk streets in 1868. It was one of about a dozen foundries in the downtown core. Another major manufacturing company that got its start in the 1860s was Armstrong, McCrae and Co. which by 1886 employed 250 people in its woollen factory. The company was one of several operated by Thomas and David McCrae, the grandfather and father of Col. John McCrae. During the same era, Robert Stewart, who built his first steam planing mill on the site now occupied by St. James Church on Glasgow St., expanded rapidly. His imposing Wyndham Street building, constructed in 1869, stood until 1921 when it was destroyed in Guelph's most spectacular fire. The site was redeveloped for a new downtown post office and Stewart's son Edward relocated to his Cardigan Street lumberyard. The family lumber business was finally closed in 1962 by Edward's son, Robert, one of Guelph's most colourful 20th century businessmen.
Brewing glimpse into Guelph's industrial history must include brewing, always a thriving local enterprise except for a slump during the Prohibition years (approximately 1915-1927 in Ontario). In 1843, nine breweries served a population of just 700. By 1900, 42 public houses, hotels and taverns satisfied the thirst of a population of 11,500. One of the few early watering holes still standing is the Albion Hotel which began as Stell's Tavern in 1856. A three-storey stone building later replaced the frame structure. When Rodger Crane became the sixth owner of the hotel in 1982, he is said to have inherited a harmless ghost believed to be the lovelorn daughter of a former owner who took her own life.
One of the earliest breweries in Guelph was James Hodgert's, established in 1827. It was managed by a young John Sleeman until he bought a large Waterloo Avenue property and opened the Silver Creek Brewery in 1851. The brewery was passed on to John's son George, who would become the first mayor when the town became the City of Guelph in 1880, a position he would occupy on and off for the next quarter century. George Sleeman was a busy man, but unlike most other community leaders of his day he was not a high-profile member of a local church. He was president of the Wellington Mutual Fire Insurance Company, the Brewers and Malters Association of Ontario, the Wellington Hotel Company, the Guelph Bicycle Club, the Guelph Rifle Association, the Guelph Turf Club and the Maple Leaf Baseball Club. Sleeman built the town's streetcar system, chaired the Provincial Winter Fair and was treasurer of the Odd Fellows Progress Lodge. He supported the Guelph Opera House, the Guelph Junction Railway and the preservation of the Priory.
Sleeman and his sons also expanded the brewery by establishing the Spring Bank Brewery on Edinburgh Road. In 1916, the Canada Temperance Act forced the company to rely on sales of malt and ginger ale. Sleeman died in 1926. In 1933, his son, George Alfred, was caught smuggling alcohol into the United States. Faced with the prospect of jail, he sold the business to pay the taxes. In 1985, John Sleeman picked up where his ancestors had left off when he purchased the dormant company from Standard Brands. Sleeman Breweries, now located in the Hanlon Industrial Park, has become one of the most successful breweries in Canada.
By 1857, Guelph had two railways serving local industry. The accumulation of capital and skilled labour was producing a shift from a mercantile to an industrial economy, although most of the businesses were still small enterprises, often employing only one or two people. In 1866, a Board of Trade was formed by Guelph's business leaders who worked behind the scenes but had close relationships with the partisan newspapers and the town council. The pressing issues of the day were taxation, attracting new manufacturing to Guelph, beautification of the city and the need for a proper train station.
George Brooks and Skin Robinson, ca. 1890-1911, with a bag of Goldie Mill flour, produced by the family that operated flour mills in Guelph for almost 60 years.
ARCHIVAL AND SPECIAL COLLECTIONS,
UNIVERSITY OF GUELPH LIBRARY
A
B
Guelph: A People's Heritage 1827-2002
The 1870s ushered in a construction boom, when many of the city's historic limestone buildings were built, including the Customs House/Post Office and the Wellington Hotel. But it was also a time of uncertainty. Guelph was losing ground as an economic player to places like Brantford and Berlin (Kitchener). An international depression from 1877 to 1879 forced some families to rely on soup kitchens and many local businesses were hurt. David Allan sold the family mill to a Brantford man for 10 cents on the dollar. Hardship fueled conflict. The Orange Order was active in Guelph from the 1840s and held marches until the 1940s. Trade unions were formed as craftsmen were replaced by unskilled labour and machines. Many workplaces were fire traps, accidents were often blamed on the workers and some factories were still employing children.
Early trade unions, like the tailors' union formed in 1858 and the shoemakers' Knights of St. Crispin lodge established in 1869, were more support groups than catalysts for change. One of the earliest examples of worker agitation was the campaign by retail clerks for stores to close at 7 p.m. instead of an hour later. While the vast majority of merchants were receptive, there were three holdouts and the campaign failed. Volunteer firefighters were more successful when they went on strike to have their stipend doubled to $50 a year. In 1872, more than a thousand people attended a rally in market square in support of reducing the workday to nine hours. That year, the Working Men's Club was formed by employees of some of Guelph's large factories to lobby for improved wages and working conditions.
With its population hovering around 10,000, Guelph pursued city status in 1879, hopeful that strategies available to cities under the Municipal Act, such as offering incentives to industry, would improve economic conditions. New businesses were promised tax relief and free water for 10 years provided they met performance guarantees, hired a stipulated minimum number of workers and were not in competition with existing manufacturers. The policy was supported by the voters although only men who owned property were eligible to vote.
Business leaders, including Charles Raymond, William Bell and David McCrae, saw industrial growth as the key to prosperity and supported the city when it obtained a charter in 1884 to build the Guelph Junction Railway. The Grand Trunk was known to have a rate-fixing deal with Great Western, the other railway with service to Guelph. When the Grand Trunk and Great Western amalgamated in 1882, Guelph businessmen saw a city-owned railway as a way to fight the monopoly's high freight rates.
The railway increased the city's taste for public ownership of municipal services, initiated in 1878 with the establishment of a public water works in response to the need for improved fire protection. In 1880, the city laid 13 miles of mains to distribute water from springs near York Road. Guelph's pure spring water became a selling point, but it was not long before the city became a victim of its own success. Large water users received discounted rates, resulting in wasteful practices. The added burden of huge industrial growth and the associated new residential suburbs led to contamination of the water supply and outbreaks of typhoid. The city responded by installing a sewer system in 1903 but the problem of contaminated drinking water continued. During the summers of 1908 and 1909, the city built a pipeline from the Arkell Springs to a water tower on Prospect Street. This led to one of the city's first major environmental projects - the reforestation of the area surrounding the springs to protect the quality of the water.
Guelph's gas and electricity distribution system began in 1866 when the first coal oil street lights were lit. It was a private initiative and would remain in private hands when coal oil was replaced by gas and the Guelph Gas Company installed pipes under city streets in exchange for providing free gas to light street lamps and public buildings. In 1903, the Guelph Light and Heat Commission was created and the city purchased what was now known as the Guelph Light and Power Company for $155,000. Gas was generated by a steam engine at the gas works on Surrey Street and by a water wheel at Allan's dam until power became available from the generating station at Niagara Falls in 1908. Emissions from coal-powered factories dropped as they switched to electricity.
Guelph Horse Shoeing Forge, ca. 1890.
COURTESY OF THE GUELPH PUBLIC LIBRARY ARCHIVES
12
he first newspapers published in Guelph were the short-lived Guelph Herald, published in 1842 for nine months by Charles McDonnell, and The Wellingtonian which enjoyed a brief existence the next year. The Advertiser appeared in 1845, published weekly and then tri-weekly by John Smith. Smith wrote on civic matters for decades while holding the position of reeve and then as the first mayor of the town of Guelph. Smith had no qualms about using his paper to drive his political agenda, but he was not alone. The second Guelph Herald was established as a weekly in 1847 by F.D. Austin and was soon taken over by George Pirie, a staunch Conservative, who was publisher for 22 years and played a prominent civic role. The Herald became a daily under Frederick Jasper Chadwick, an alderman who was elected mayor in 1877. It was later published by Henry Gummer and located in the Douglas Street building that today bears his name. The Wellington Mercury was founded as a weekly in 1853 by George Keeling and became the Guelph Daily Mercury in 1867. Jonathan Wilkinson bought the Advertiser in 1858 and turned the paper into a daily, amalgamating with the Mercury in 1873. When The Advocate was established in the 1890s, Guelph's  citizens were served by three daily newspapers.
One of the most influential Guelph newspapermen in the 19th century was James Innes who bought the Mercury in 1862 and took on a partner, John Davidson, in 1894. Innes controlled the paper for 36 years, including 1882-96 when he served as Guelph's Liberal Member of Parliament. The Mercury recruited talented writers and editors over the years, including novelist and historian Thomas B. Costain who worked as an editor at the Mercury before going on to a career in the United States as associate editor of the Saturday Evening Post and the author of "The Black Rose" and "Son of a Hundred Kings". Before the era of radio (CJOY was not launched until 1948) and motion pictures, Guelph newspapers were the link to world events and the arena for local political debate. Towards the end of the 20th century, Guelph was served by only one daily, the Guelph Mercury, and by the twice-weekly Guelph Tribune. The 1990s was a time of great upheaval for newspapers across Canada. In the space of about five years, the Mercury was owned by Thomson Newspapers, Conrad Black's Hollinger Company, Sun Media, Quebecor, and finally Torstar. By 2002, regionalization was in full swing and the Mercury, the Cambridge Reporter and the Kitchener-Waterloo Record merged some parts of their operations into Torstar's Grand River Valley Newspapers.
As Guelph's dominant sewing machine and piano and organ manufacturers, both of which had been heavily subsidized over the years by the city, fell victim to a changing economy, new industries filled the void. Local incentives convinced Gilson Manufacturing to choose Guelph over Berlin and the company built a large plant on York Road in 1907. Initially Gilson's produced its "goes-like-sixty" engine and other farm machinery but later switched to furnaces and refrigeration equipment that was installed in Canadian warships during the Second World War. Company president Horace Mack also attracted attention for his love of waterfowl and his practice of keeping birds in cages on the factory lawn. Mack's efforts led to the creation of the Kortright Waterfowl Park on Niska Road.
Other companies established prior to the First World War included The Canada Ingot Iron Company, later Armtec, in the old Inglis and Hunter foundry beside the Norwich Street bridge and the Taylor-Forbes Company which built a lawn mower and radiator factory on the old Allan Distillery site after it was vacated by the bankrupt McCrae Woollen Mills. Taylor-Forbes peaked in size at 500 employees in 1924 but was bankrupt by 1955. The Guelph Casket Company prospered on Wellington Street where Canadian Tire would later open its first Guelph store. Spring maker James Steele enjoyed success on Woolwich Street with his "cowcatcher" bumper invented to save passengers from being crushed by the city's streetcars. It was a municipal loan that convinced the Page-Hersey Company in Welland to build a large plant on York Road where 100 employees produced tubing and pipe and later, auto parts.
At the same time, the Standard White Lime Company, formed from two older companies, began production on the western edge of the city. A hundred years later, the Dolime Quarry, still technically located in the township, slowed production because demand
for its products, used in manufacturing steel, was hit by a slump in the auto industry. The news was comforting to some Guelph residents who had complained for years about dust, noise and damage to their homes from the blasting.
One of the most influential business leaders in Guelph after 1900 was James Walter Lyon, owner of the World Publishing Company. Lyon made a name for himself by buying large tracts of land in St. Patrick's Ward and giving portions to industries as an incentive to set up shop in Guelph. He generated profits by selling surrounding lots to workers to build homes, a plan so successful it precipitated a public health crisis from uncontrolled sewage which contaminated the water supply. After the city responded by tapping into the new water source in Arkell, Lyon attracted three more major industries to his subdivision, the International Malleable Iron Company (IMICO), the Guelph Stove Company and the Dominion Linens Company. Other large companies established in this era were the Guelph Paper Box Company, the Callander Foundry on Crimea Street and the Dalyte Electric Company on the Allan's Mill site which manufactured light bulbs.
Guelph now had paved streets, a new train station, an impressive new library, improved public utilities and large banks at St. George's Square. It was a time of enormous industrial growth, but Guelph never lost its connection to agriculture and rural life and still promoted itself as the livestock capital of Canada. At the turn of the century, after lobbying by the Guelph Fat Stock Club, the city was chosen as the site for the Provincial Winter Fair and each year would showcase the best of Ontario's farmers. Today, many believe the fair was eventually replaced by the Royal Winter Fair, but the latter was a national exhibition established in Toronto in 1922. The prestige of the Guelph fair fell after 1922, but the provincial fair continued to be held annually until 1938.
Guelph was a city in transition in the late 19th century, holding fast to its rural traditions while courting an urban identity. An economic downturn in 1896 led to wage reductions at some of Guelph's large factories and provided the impetus for the formation in 1898 of the Guelph Trades and Labour Council. By the early 1900s many workers had organized, including brewers and piano and organ workers. They pushed for more concessions for workers and participated in politics at all levels. They protested tax breaks for industry and promoted union-friendly companies. Guelph held its first Labour Day parade in 1902, the same year the labour council staged a stormy protest over the city's plan to become one of the first of 111 Ontario communities to receive a library grant from U.S. industrialist Andrew Carnegie. Despite the argument that it was "blood money" earned by exploiting his workers, the city accepted the $20,000.
The activities of the Labour Council were not always honourable, and sometimes displayed an anti-immigrant bias. Its 1912 platform contained many important social justice goals including free compulsory education, abolition of child labour and government inspection of workplaces but also listed "exclusion of Orientals". With the arrival of the First World War, 3,300 people enlisted at Guelph and local union and business leaders spearheaded campaigns to raise money for war bonds and charity efforts.
Biltmore Hats got its start in 1919 when Toronto's Fried Lee Hat Company opened on Suffolk Street. Hammond Manufacturing had its roots in Oliver Hammond's small workshop behind his home on Glasgow Street. His sons, Len, Roy, Ken and Canadian amateur radio legend Fred Hammond built the company into a major manufacturer of transformers. Northern Rubber, later Dominion Rubber and now operated by Uniroyal, built a large factory after the First World War that still stands on Huron Street. For the next three decades Guelph settled into what some describe as a sleepy period during which there was minimal growth in population, industry or culture. The city rested on its laurels as a community with a stable population that shopped in a busy downtown core and enjoyed relative prosperity.
But not everyone was comfortable. The Depression of the 1930s meant layoffs and plant slowdowns and more than 3,000 people depended on relief. Wealthier families would invite hungry people into their kitchens for a meal, but the lack of a formal social safety net ensured that some people suffered greatly. Although there were industrial casualties, most Guelph businesses managed to survive and the diverse economy was credited with softening the impact experienced in other towns. When Canada went back to war, military contracts boosted employment at Guelph's foundries and textile and electrical industries. Several large Guelph companies were established during the Second World War, including W.C. Wood which became Canada's largest manufacturer of freezers, and Hart Chemical. Business was booming by the mid 1950s with existing businesses expanding and new companies providing thousands of new jobs. The foundries continued to prosper and textiles remained strong in Guelph, especially Biltmore Hats, Harding Carpets and Rennie Industries, which produced men's shirts.
But it was the arrival of General Electric in 1954, made possible by the controversial annexation of 2,500 acres of land from Guelph Township, that marked the most profound change, instantly adding 1,000 new jobs. Almost as many new jobs were added when Imperial Tobacco opened a plant next door in 1959. Thousands of construction workers were kept busy throughout the '50s building suburban factories, shopping malls and homes. A 1953 Mercury article about the opening of a supermarket reads more like an advertisement than a news story, but captures the tone of the times: "Standing majestically on the corner of Woolwich Street and Speedvale Avenue, as material evidence of the vast expansion in Guelph already completed and that to come in the future, Loblaws deluxe groceteria today opened its doors to the wise shoppers of Guelph and district who will now have all the space in the world to conveniently park while they enjoy the ultimate of modern shopping convenience." When the decade was over Guelph was no longer a compact community. The city was fundamentally changed by the construction of shopping centres, the first at the corner of Speedvale Avenue and Stevenson Street in the late 1950s followed by the Willow West Mall in the 1960s and the Stone Road Mall in 1975. By the early '80s the merchants who had stayed downtown were suffering and few people challenged the wisdom of inviting Eaton's to include Guelph in its massive expansion into city cores. The Eaton Centre dramatically altered the map of downtown Guelph by swallowing up Quebec Street East.
In the 1980s and '90s, Guelph settled comfortably into its place as a mid-sized Ontario city with a stable economy. The University of Guelph was the largest employer followed closely by auto parts giant Linamar. Established Guelph firms like Hammond Manufacturing, W.C. Wood, Better Beef, the Co-operators Insurance and Blount Canada, established as Oregon Saw Chain in 1952, all expanded and compensated for companies like Gilson's and Harding Carpets that did not survive. The abandonment of IMICO by its U.S. owner provided Guelph with both comic relief and financial grief. The Beverley Street foundry, which had once provided a livelihood for Guelph's immigrant factory workers, became a liability that no one wanted to assume. The next owner, John Long, acquired it for a dollar and then gave it to Walter Tucker and Michael Baldasaro who used it as the headquarters for their marijuana- and nudity-advocating Church of the Universe. Dubbed "Hempire Village", the squatters lived there while the city sought a buyer for non-payment of back taxes. The contaminated structure was targeted by arsonists six times, raising alarm in the neighbourhood and finally forcing the city to evict the occupants and take control when a buyer could not be found. Today, IMICO is just one of 175 potentially contaminated properties that will have to be looked at as part of a long-term cleanup of brownfield sites.
In 2001, the city purchased a large section of land in the southwest industrial park which it will use to attract new industries to Guelph. An economic downturn, made worse by the events of September 11 in the United States, could produce a slowdown in the city's large automotive parts sector. With the historic diversity of its economy, Guelph should weather the storm. The International Malleable Iron Company in St. Patrick's Ward was a major Guelph employer in the first half of the 20th century, employing many immigrant workers – men, women and children.


Roads, Rails A N D Riders
John Galt knew that good roads were essential if Guelph was to become the jewel of Upper Canada that he envisioned
The new town was located in a forest so dense that even the outline of the nearby Niagara escarpment was not discernable. The chopping and burning evoked Armageddon as crews of men cleared the ancient stands of sugar maple, oak, hemlock and white pine
In the summer of 1827, an inviting avenue dubbed "the Glory of Guelph" was cleared as the principal entrance to the town from Waterloo Township. Almost two centuries before planners began to rethink cutting such wide swaths through neighbourhoods, Galt pictured rows of trees along the seven-mile Waterloo Road that would rival the stateliest streets of Britain. By 1828, Galt had also supervised construction of the Eramosa Road to the east and of a muddy sleigh track known as the Huron Road from Guelph to Goderich
The arrival of the Grand Trunk Railway in 1856 ensured Guelph would be a player in the industrialization of Upper Canada but the railway weakened its monopoly as a market town. Farmers who had previously relied on Guelph as a livestock and market centre now had access by rail to other towns
The climate was ideal for civic leaders like James Innes, owner of the Guelph Mercury, and William Bell, one of the largest employers in the new city, to win support for a city-owned railway. In 1884, the Guelph Junction Railway (GJR) was incorporated and in 1888 the line was completed, connecting Guelph with the Canadian Pacific Railway (CPR) at Guelph Junction west of Campbellville
Guelph leased its 16 miles of track to the CPR for 99 years. The CPR station was located initially in the Priory, the original offices of the Canada Company. Later a new station was opened with much fanfare beside the Eramosa bridge near a site now occupied by a high-rise apartment building
The GJR was promoted heavily by members of the Guelph Board of Trade, although the Grand Trunk still captured most of the local business. Revenue did not always cover debenture payments on the city's $170,000 investment, but the GJR at the turn of the century was an important example of Guelph's preference for municipal ownership of public services, utilities and natural resources
By 1930, the city's investment had produced $1.3 million in dividends. The windfall was not sustainable, however, as rail transportation lost ground to an expanding highway system and a growing reliance on cars and trucks. When its lease with the GJR expired in 1988, the CPR was no longer interested in servicing spur lines. Fortunately, the city was able to negotiate a deal with London's Ontario Southland Railway to keep the GJR operational, a relief for several large employers who depend on a rail link to ship their goods
One of the directors of the fledgling Guelph Junction Railway was businessman George Sleeman. Not content with only inter-city passenger and freight service, he drew Guelph into the North American public transit boom of the 1890s. Sleeman paid for construction of The Guelph Railway Company which opened in 1895 with five miles of track, including routes out the Elora Road (Woolwich Street) and along Waterloo Avenue to his Silver Creek Brewery and his adjacent home, now the Manor Hotel. New lines were added in 1899 on Suffolk Street, York Road and up the Dundas Hill (Gordon Street) to the Ontario Agricultural College. Sleeman built car barns on Waterloo Avenue where the streetcars were powered up by electricity generated by a steam engine. The site later housed Sutton's Steering and Collision and is now being redeveloped for residential use.
By the turn of the century, Sleeman's railway was struggling and he lost it to the bank. In 1903, the city purchased what was now known as the Guelph Radial Railway. Although popular with passengers, with its special rush hour fares for workers and late night runs on Saturdays, freight provided 20 per cent of the revenues. The streetcars Guelph's street railway was started by George Sleeman, who brought public transit down Waterloo Avenue to his Silver Creek Brewery in the late 1800s. Cars also took passengers to Riverside Park, to the OAC and along Suffolk Street and York Road.
 Roads, Rails and Riders could be used to ship goods to the Grand Trunk and Guelph Junction lines for industries not located on the main lines. There was also a special car for hauling coal to the OAC. The convergence of streetcars every 20 minutes into St. George's Square began a controversy that continues today. The only difference is that instead of streetcars the dispute now focuses on buses. "There's going to be somebody badly hurt or killed if they don't do something soon to get those buses out of the square," said Staff Sgt. Carl Meyers of the Guelph Police in a 1983 news report. For more than a century the two sides have clashed over the competing interests of passenger convenience and immediate access to downtown businesses versus congestion and toxic fumes spewing from idling buses. In 2001, Guelph city council approved a downtown public realm plan calling for the buses to be removed from the square but no date was set for implementing the plan.
The railways had transformed life in towns like Guelph in the 19th century, and dominated travel prior to the Depression years. In the mid 1920s, 34 trains left Guelph's two main stations each day, a dozen of them headed for Toronto. The Toronto  Suburban Railway also operated frequent electric streetcar service between Toronto and Guelph on its own track that ran south of the Eramosa River, hooking up to the Guelph streetcar tracks at the Gordon Street bridge.
After 1921, Guelph's electric streetcars were operated by Ontario Hydro. There were improvements, such as the addition of Sunday service, but over time, as transportation shifted irreversibly to cars and trucks, the provincial thrust to link southwestern Ontario through one large electric rail system petered out. Ontario Hydro closed its railway department in 1933 and the last Guelph streetcar sputtered into the car barn in 1937
During the Depression passenger rail service was cut drastically because of huge losses. When the hard times eased up, the car was poised to take off, full speed ahead. The first motor vehicle had been registered in Guelph in 1903 to George Williams of Wyndham Street for his four-passenger Cadillac Runabout. In 1904, there were only 1,000 vehicles registered in Canada, 535 of them in Ontario. After the Second World War, Guelph's road network grew rapidly and the province established a system of provincial highways, including numbers 6, 7 and 24 through Guelph. The city made lots of changes to accommodate all the cars, including construction of the Norfolk Street underpass which significantly changed the downtown
In the 1950s the province was building the 401 highway and decided it would cut through Puslinch Township, close to Guelph. The Hanlon Parkway was built in 1972 to connect the western edge of the city to the 401, diverting some of the growing volume of truck traffic. There was little public participation and initially the plan was for the four-lane highway to cut through sensitive wetlands surrounding the Hanlon Creek. Opponents raised the alarm and triggered the Hanlon Creek Watershed Study that would become a model for including environmental protection in future Guelph planning
The struggle to protect the environment from the effects of progress has not become easier, however, especially during the climate at the end of the 20th century of government cutbacks to spending on environmental protection and support for building bigger and better roads. In the late 1990s, despite intense opposition from local environmentalists and trail users, the province spent about $30 million to build an enormous concrete cloverleaf at the Hanlon and Wellington Street interchange
Today, getting people to consider alternatives to their cars such as public transit or bicycles remains a huge challenge. Guelph is well ahead of many other municipalities in attracting ridership to its public transit system but is still struggling to capture 10 per cent of the flow of people moving about in the city. A transportation strategy was approved by Guelph city council in 2001 that attempts to balance the demands of industry and motorists for a good network of roads, and the desire for a clean and attractive city that is safe for pedestrians and cyclists
Bus driver Elmer Lovegrove started with Guelph Transit as a track boy for the streetcars and was a transit inspector when he retired after 49 years. COURTESY OF GUELPH TRANSIT 19 Education Sharpening T H E M I N D atterned on the British, class-based education system, Guelph's early schools provided a classical grammar school education for the sons of its wealthier citizens and a poorly-funded system of common schools for everyone else
Still, Guelph was well ahead of other pioneer settlements because John Galt attached as much importance to feeding the mind as others did to the needs of the body and soul
The cornerstone for Galt's permanent "academy" was laid Aug. 12, 1827. The one-room "Stone School" was Guelph's first stone building, built by the Canada Company which had set aside half of the revenue from the sale of lots to endow a school
After the first teacher was dismissed for too often trying to beat his students into learning their letters and numbers, the town hired David Matthews, who stayed for 15 years. He collected 25 cents per month from parents, sometimes taking flour or pork in payment instead of cash
In 1841, Guelph became the central town for the new Wellington District and eligible for a yearly grant of 100 pounds to hire a teacher for a grammar school
The first schoolmaster of the Wellington District Grammar School was a classical scholar from Armagh, Ireland, Arthur Cole Verner. The solid frame schoolhouse on Waterloo Avenue was in use until 1855 when a two-room school was built on Arnold Street
Only boys could attend, which created the demand for several girls' private schools that opened in the 1840s, including Miss Maclean's school on Kent Street where Edward Johnson later took piano lessons
The 1841 Education Act created boards of education and provided provincial funding for common schools matched by local taxation, although the amounts were still lower than the grants for grammar schools. Fees continued to be charged until they were abolished in 1871 by education minister Egerton Ryerson who also made attendance mandatory for children aged seven to 12. It would be more than half a century, however, before the elimination of high school entrance examinations would fully open the doors to everyone
A large growth spurt in Guelph between 1850 and 1880 had schools bursting at the seams. The pressure was relieved somewhat when the Separate Schools Act made it possible for St. Stanislaus to open in 1854. A Catholic girls elementary school, St. Agnes, was later built on the opposite side of the Church of Our Lady
As well, the Loretto Academy, a day and boarding school, taught senior grades for girls of all denominations
For most of this period Galt's Stone School was the only public school owned by the town. In 1856, The Board of Education decided a primary school would operate for boys and girls in each ward. The grammar school, the precursor to the high school, offered Latin, Greek, and other subjects required by students going on to professions. The Alexandra School for girls, which housed Guelph's first kindergarten, was built on Dublin Street in 1865 and in 1870 the first Central School, with five classrooms, opened at the corner of Essex and Gordon streets
Central School, built in 1876, dominated the downtown landscape
It was an important community centre, seen here in a portrait of the Highland Cadet Corps, ca. 1890
COURTESY OF THE GUELPH PUBLIC LIBRARY ARCHIVES 20 P The 1902 Carnegie Library, designed by W. Frye Colwill, was demolished in 1964 despite strong objections from the public
COURTESY OF THE GUELPH PUBLIC LIBRARY ARCHIVES Sharpening the Mind 21 Although industrialists agreed that taxation was necessary to create better schools, it was 1876 before the large stone Central School opened on the Dublin Street hill with 16 classrooms, an assembly hall and a library, and classes extended to Grade 8. Three years later, Guelph achieved city status and the grammar school on Arnold Street was rebuilt as the Guelph High School. Concerts arranged by Capt. Walter Clarke raised $2,800 in 1887 to build a gymnasium. Clarke's drill and calisthenics instruction would become a model for physical education for the province
The Guelph Collegiate and Vocational Institute (GCVI) was the only high school in Guelph until John F. Ross opened in 1956 and Bishop Macdonell in 1962. It was the hub of learning and of artistic and athletic accomplishment
It produced the town's doctors, politicians, lawyers and teachers, and even its priests as the Catholics still did not offer a full high school program
Graduates who went on to distinguished careers included Henry Peterson, later the County Crown Attorney, David Ouchterlony, organist at the Royal Conservatory of Music and Canadian landscape painter Frederick Verner, the son of the headmaster of Guelph's grammar school. John "Jack" McCrae was a student at GCVI from 1883 to 1888 and studied English under William Tytler. Before penning the poem "In Flanders Fields" that would make him Guelph's most famous son, he studied and taught medicine in Montreal and England
Some teachers at GCVI also achieved great success beyond Guelph, including Olive Freeman (later Palmer), who held a senior position with the Ontario Department of Education before marrying John Diefenbaker in 1953
Fortunately, many of the school's most notable educators, including James Davison, David Young and E. Lorne Fox, remained in Guelph for their long careers
The names of some of Guelph's public schools - Torrance, Tytler, John F. Ross, Taylor Evans and Fred A
Hamilton - tell the story of the people who most influenced the education of the city's youth. Rev. Robert Torrance, a teacher and first minister of the United Presbyterian congregation, was superintendent of Guelph Public Schools from 1856 to 1892. His name was on the historic Waterloo Avenue school until 1998 when it was closed and sold to a developer at a controversial, fire-sale price
Torrance's successor as superintendent, William Tytler, was an English teacher and the first principal of GCVI and was instrumental in Guelph being the first municipality to take advantage of the Free Libraries Act in 1883. He also supported the inclusion of nature study, music and art in the curriculum
John F. "Scotty" Ross succeeded James Davison as principal of GCVI in 1925 and earned the respect of a generation of students. He retired 20 years later and had just been named as Guelph's first juvenile court judge when he died unexpectedly. The job was then given to Roy Austen, founder of the Protestant Argos club, the second largest Bible class in Canada
Taylor Evans was chairman of the Board of Education in the late 1960s and served as a trustee for 35 years. Fred A. Hamilton, a former principal of GCVI, was appointed as Guelph's first director of education in 1964. He retired in 1971 and then served three terms as a trustee, including serving as chair of the school board in 1976
Guelph architect Allan Sage built his career on the massive school expansion of the 1950s and '60s, designing the lion's share of more than a dozen schools needed to accommodate the post-war baby boom. The largest school building project in the city was the educational-recreational complex on College Avenue marking the country's centennial year. The 60-acre site included two new high schools, Centennial Collegiate Vocational Institute and College Heights Secondary School, the first vocational school in Wellington County. The project included a new ice arena, a swimming pool and a large complex of sports fields. During the same era, Guelph was a beneficiary of the decision by the Ontario government to establish colleges of applied arts and technology when the Guelph campus of Conestoga College opened in 1970
The Catholic system expanded again after 1984 when the provincial government extended funding to Roman Catholic high schools, leading to the upgrading of St. James and Our Lady of Lourdes. Bishop Macdonell was closed in 1995 after a bitter and emotional debate within the Catholic community. A new "B.M." will open in 2003 in the city's south end
Principal John F. (Scotty) Ross, in front, second from left, in 1925 with the GCVI rugby team. COURTESY OF THE GUELPH PUBLIC LIBRARY ARCHIVES Guelph: A People's Heritage 1827-2002 22 School closures and the vulnerability of public education were volatile issues at the turn of another century in Guelph. The provincial funding formula for education under the Conservative government pressured boards to close small schools if they wanted to build new schools in expanding suburbs. The municipality, embarking on initiatives to revitalize inner-city neighbourhoods and reduce urban sprawl, reacted with alarm at the possibility that more downtown schools might close
Controversy over new standardized curriculum and student and teacher testing, loss of control over budgets by local boards and friction between the province and its teachers all contributed to rising dissatisfaction with public education. At the same time, the province passed new legislation to provide tax credits for parents who send their children to private schools. In this climate, long-established alternative schools, both religious and secular, including John Calvin Christian School, Crestwicke Christian Academy, several Montessori and Waldorf-method schools and St
John's Kilmarnock School in Maryhill, enjoyed increased enrolment
he University of Guelph, with an international reputation for agricultural research, began as the Ontario School of Agriculture and Experimental Farm in 1874. The province's agriculture department paid Frederick William Stone $74,500 for his family farm of 550 acres as a site for "the college on the hill." In many ways, it was an idea before its time. Farmers could not see the value of sending their sons away to school, where they might acquire grand ideas about other careers, when they were needed at home
It did not help that the appointment and almost immediate departure of the first principal was surrounded by allegations of nepotism and payments of hush money
His successor did not fare much better, breaking his leg while leaping off a bridge into the Speed River during an episode of temporary insanity
Fortunately the college was lucky the third time around when William Johnston, the college rector, was named president. He served from 1874 to 1879 and was the first to lobby for the college to be independent from the ministry. When he resigned, his students praised him for leading an institution "devoted to the cultivation of a much needed scientific system of farming." But it would be decades before a truly scientific system would wrest control from the practical side
Johnston's successor at what was now the Ontario Agricultural College was James Mills, a devout Wesleyan Methodist. The eldest of 10 children, he had only a bare bones primary education before he lost an arm in a threshing accident at the age of 20, putting an end to his prospects as a farmer. He went back to school and into teaching
Mills fought rural indifference and hostility by establishing farmers' institutes and promoting extension education
Early accomplishments at the college included the birth of the first Aberdeen Angus calf registered in Canada
At the OAC, Mills inherited the conflict between science and practicality that eventually escalated into a provincial scandal. A young residence master, Lawrence Hunt, who had aligned himself with farm manager Thomas Shaw, was sacked in 1892 for having an affair with the college matron. From the sidelines he directed a campaign to discredit Mills and John McCrae, his successor as residence master. In the end Hunt and Shaw were defeated by hubris. A petition they caused to be sent to the Minister of Agriculture sparked a commission of inquiry that vilified the pair and demanded an end to the turf war between the farm and the school
The civil service environment was always a problem. The college offered degrees through the University of Toronto but remained under the firm control of the province's department of agriculture. Poor remuneration meant it was almost impossible to recruit faculty from outside the college. Mills was always begging for money from the province - for dormitories, laboratories, a gymnasium, proper heating and lighting - the need was endless
Sometimes he found help outside of the government, such as the $45,000 from Walter Massey for the Massey Hall and Library. One of the largest gifts ever made to the University of Guelph and its colleges came during Mills' term The field husbandry building at the OAC was later named Zavitz Hall after Charles Zavitz who brought renown to the college for his work on hybrid grain varieties that greatly improved yields for Canadian farmers
ARCHIVAL AND SPECIAL COLLECTIONS, UNIVERSITY OF GUELPH LIBRARY T Sharpening the Mind 23 when eccentric millionaire philanthropist Sir William Macdonald agreed to fund construction in 1903 and 1904 of three major buildings - Macdonald Hall, Macdonald Institute and the Macdonald Consolidated School. More than a century later all three are still prominent on campus, the latter as the home of the Macdonald Stewart Art Centre
Much of the credit for bringing the Macdonald Institute to Guelph goes to Adelaide Hunter Hoodless, a Hamilton woman who became an advocate for education in homemaking after her infant son died from contaminated milk. The institute would provide young women, especially farmers' daughters, with practical education and also train public school teachers using the Macdonald Consolidated School as a learning ground
The Macdonald Institute was always closely associated with the OAC. By the time George Creelman succeeded Mills, his father-in-law, the OAC and its sister college had a solid presence, both in Guelph and in the province. Creelman was in charge during a period of rapid growth, overseeing the construction of the field husbandry building, later to be named Zavitz Hall, a new poultry building (now Graham Hall), the Maids' Dormitory, Creelman Hall, new physics, machinery and chemistry buildings and the first building in North America devoted to apiculture
During the First World War the college was charged with doing what it could to offset food shortages. As acting president, Zavitz, a Quaker, was opposed to the formation of an engineering corps for home defence, for which he was criticized. The war attracted many faculty, staff and students as recruits and War Memorial Hall was opened in 1924 in honour of the 109 who died
When the United Farmers of Ontario came to power in 1919 under E.C. Drury, the Liberal-leaning Creelman was removed and replaced by Joseph Reynolds. Reynolds was a great scholar and a champion of scientific agriculture
As the first head of a tiny physics department he conducted research on lightning rods and refrigeration, and was also responsible for teaching English. In 1906, when the college decided to fund a full-time professor of English, Reynolds took the job and passed the reins of the physics department to William Day. Day's research into drainage led to the tiling of hundreds of thousands of acres of agricultural land in Ontario, including the Holland Marsh
As OAC president, Reynolds began a series of reforms that would strengthen the academic standards and reputation of the college. The creation of separate two-year diploma and four-year degree programs made high school matriculation a prerequisite for admission to the latter. Degree students now spent their afternoons in the lab instead of the college barns and fields
In 1922, Guelph's growing reputation as a centre for rural and agricultural studies was enhanced when the Ontario Veterinary College, founded in 1862, moved from Toronto to Guelph. The move, directed by OVC principal Charles "Shotgun Charlie" McGilvray, marked a radical shift in veterinary medicine. It had been an equine empire, devoted to the care and study of the beast that throughout history was the unchallenged transporter of people and their belongings
McGilvray recognized what many of his colleagues were unwilling to admit - that the horse was on the way out. More The George III cannon was acquired by the OAC about 1878 and was used for gunnery instruction, and as a good place for "Mac girls" to pose for pictures. It was located near the Johnston Arch until students moved it one night in 1973 and now rests in Branion Plaza where it has become a favourite campus bulletin board
ARCHIVAL AND SPECIAL COLLECTIONS, UNIVERSITY OF GUELPH LIBRARY The Macdonald Consolidated School was one of three campus buildings constructed through donations from tobacco magnate Sir William Macdonald. In 1979 it was renovated to create the Macdonald Stewart Art Centre
ARCHIVAL AND SPECIAL COLLECTIONS, UNIVERSITY OF GUELPH LIBRARY Guelph: A People's Heritage 1827-2002 importantly, he saw that veterinarians in the future would forge a much stronger alliance with agriculture in protecting the health of livestock and the food supply
McGilvray, with support from Reynolds, convinced the province that a modern veterinary college did not belong in an urban setting. The federal government paid to build what was then the only English-speaking veterinary college in Canada. Construction of the OVC on the west side of Gordon Street also marked the start of a large expansion of the campus.
Through the 1930s and '40s, under the presidencies of George Christie and William Reek, the OAC was accused of "in-breeding," with the overwhelming majority of faculty being OAC grads. Christie exemplified the OAC's lack of sophistication in 1939 when he was quoted saying he still saw the horse as more valuable to the small farmer than the tractor.
War dramatically changed the Guelph campus, but not the mentality of the OAC. The Number 4 Wireless School of the Royal Canadian Air Force took over most of the OAC buildings, including the new residence (Johnston Hall) that had opened in 1932 and all of the buildings occupied by the Macdonald Institute, which was shut down for the duration of the war. Although OAC students were encouraged to complete their studies, more than 1,000 students, faculty, staff and alumni enlisted. Eighty were killed. While universities took part in a scientific revolution fueled by the demands of a six-year war, the college stuck with the familiar in supporting Ontario's war-time agricultural production. After the war the old debates resurfaced in a very public way courtesy of John Kenneth "Spike" Galbraith, an OAC student from the late 1920s. In 1948, Galbraith, by now an internationally-renowned economist and ambassador, roasted his alma mater in two damning articles in Saturday Night magazine. He accused the college of engaging in "horse-and-buggy" teaching instead of scientific research, criticized the qualifications of its professors and challenged the close ties to the department of agriculture. "Real scholarship has never flourished in a civil service atmosphere," he wrote.
Change did not occur overnight, but Galbraith's stinging characterization of a college of country bumpkins, where the value of teaching English to "aggies" was still up for debate, certainly ensured there would be no sliding backwards. Research assumed a more prominent place. A 1945 proposal for the college to become a university was shelved when George Drew was elected premier but OAC alumni kept steady pressure on the government and supported efforts by college president J. D. (Doug) MacLachlan to achieve university status.
Politics dominated two decades of negotiations to create a university at Guelph. The ruling Conservatives did not want to upset their strong rural support by threatening the primacy of agriculture and rural life at the Guelph colleges, especially at a time when farming was undergoing dramatic change. In 1960, there were 32,000 university students in Ontario. By 1970 the number would be 120,000. MacLachlan and OVC president Trevor Lloyd Jones argued it would be cheaper to create a university in Guelph because the site and buildings were already in place. Margaret McCready, principal of the Macdonald Institute, had to fight to be heard at Queen's Park where home economics did not have the influence enjoyed by the male-dominated areas of agriculture and veterinary medicine.
In 1962, the three institutions were reorganized as the Federated Colleges in a move most felt had killed any chance of university status for the foreseeable future. Students denounced federation as a step backwards and, like the administration and the faculty, were caught off guard when Premier John Robarts announced Feb. 27, 1963 in the Ontario Legislature that a university would be created at Guelph.
During the Second World War the Macdonald Institute was shut down and many of the major buildings at the Ontario Agricultural College were used to house The Number 4 Wireless School of the Royal Canadian Air Force.

 Sharpening the Mind 25 A 13-member, all-male board of governors was appointed in 1964, including Fred Presant who had spearheaded the OAC alumni lobby for university status. Drew, born and raised in Guelph and a former mayor of the city, was named chancellor.
When he officiated at the first convocation in 1965 it was fitting that the first honourary degree was awarded to Galbraith. Guelph was essentially a "hick town" before the creation of the university - it was a great place to grow up, but not very sophisticated. The arrival of hundreds of new faculty and thousands of students, many of whom now had to live offcampus, transformed Guelph. It also transformed the institution. The heads of new arts and science departments faced huge challenges recruiting faculty. In some departments, half of the professors were Americans.
Earl McNaughton, the dean of the College of Physical Science and the man who brought the university into the computer age, fought for chemistry, physics and mathematics to enjoy a mainstream academic role instead of supporting the life sciences at the agricultural college. Bill Winegard, a metallurgical engineer, was hired as president in 1967 as the university worked to catch up on 20 years of post-war innovation.
Fears that its status as a university would spell the end of the institution's rural and agricultural focus proved to be unfounded. While the university certainly exerts much influence in the development of arts and culture in the city and course offerings have expanded with the opening of schools of engineering and landscape architecture and departments of human kinetics and fine art, the connection to agriculture, food and rural life has not been diminished.
More than a century after the institution was founded as a place to train boys for work on the farm, the three founding colleges of the University of Guelph have proven to be a good fit. People like Jim Shute of the Centre for International Programmes, child care expert Donna Lero and Neil Stoskopf, who wrote the definitive text on plant breeding, have helped Guelph win a strong international reputation. The Arboretum, the Turfgrass Institute and new programmes in hotel and food administration within the College of Family and Consumer Studies add to the mix.
As a college within the university, the OAC maintains strong links with the Ontario Ministry of Agriculture and Rural Affairs, a relationship that was cemented when OMAFRA moved its headquarters to university-owned land in Guelph. The ministry funds $45 million of the university's $100 million annual research budget. With links between the university, OMAFRA, Agriculture Canada and private industry, Guelph is now an international leader in agri-food and biotechnology research
The two presidents in the 1990s, Brian Segal and Mordechai Rozanski, have taken a more business-like approach to the job than their predecessors, a reflection of the demands of the global economy. Partnerships with industry and a government that has been criticized for putting training for employment ahead of scholarship mean the historic and healthy philosophical balancing act continues. An institution that started with an enrolment of 30 and had fewer than 1,000 students in 1964 now projects a student population of 18,000 in 2008, guaranteeing that no other factor will have a greater impact on the future direction of the city
John Kenneth "Spike" Galbraith, an OAC grad, received the first honourary degree at the first convocation of the new University of Guelph in 1965. The internationallyrenowned economist had long argued for the OAC to achieve independence from the Ontario Department of Agriculture
ARCHIVAL AND SPECIAL COLLECTIONS, UNIVERSITY OF GUELPH LIBRARY Architecture Bricks, Mortar A N D Limestone he Church of Our Lady Immaculate, visible from every entrance to the city, is unquestionably the most impressive and defining structure in Guelph. It looks out over buildings, bridges and other structures - from the 19th century limestone City Hall to the River Run Centre opened in 1997 - that represent each period of the city's history
The first substantial building in Guelph was the Priory, a stylish log dwelling named after Canada Company official Charles Prior. The Priory was home to John Galt and his family as well as offices of the Canada Company, a tavern, a post office, a school and accommodation for newly-arrived settlers while they were building their homes
Demolished in 1928, The Priory was one of the first victims of the city's cyclical periods of rapid "progress" and demolition. Although Guelph lost several spectacular buildings, including the Classical Beaux Arts Carnegie Library designed by W. Frye Colwill, Central School and the Customs House/Post Office at St
George's Square, it can take comfort from having saved more of its architectural heritage than some other cities in southwestern Ontario
Ten beautiful limestone churches help to give Guelph the feel of an old-world city of spires. All were built in the 19th century, at a time when religion dominated everyday life and when the land around Guelph contained an abundance of distinctive, amber-hued limestone. Most of the primarily-Gothic stone churches were built during an economic boom from the 1860s to the early 1870s. One of the earliest was St. Andrew's Church, designed by Toronto architect William Hay for the Church of Scotland in 1857. Knox was built for the Free Kirk Presbyterians in 1868 and, in 1871, a disgruntled segment of Knox's congregation, led by Donald Guthrie, hired Toronto architect Henry Langley to build Chalmers just a few doors away.
Langley also designed the First Baptist Church on Woolwich Street in 1871 and the red brick Second Baptist Church in 1892 (later St. Paul's Lutheran). The Wesleyan Methodist Church (becoming Norfolk Street United in 1925) was built in 1855 and when the congregation grew too large to be accommodated the Dublin Street Methodist Church (later United) was built in 1873.
Langley had a relatively easy time with the Anglicans compared to the delicate maneuvering around the sensibilities of the fractured Presbyterians. The St. George's congregation initially worshipped in the town's first schoolhouse with Rev. Arthur Palmer who arrived in Guelph in 1832 and later became archdeacon of Toronto. A frame church built in St. George's Square in 1833 was replaced by a medieval-style building in 1851. As a commercial hub formed around the square businessmen complained about congestion and by 1870 Langley was hired to design the stunning Gothic Revival church built on Woolwich Street at a cost of $26,000. The building opened in 1873 and has become a local landmark.
In 1926, St. George's received a gift of the 3,000-pipe, 23-bell carillon chimes from Arthur Cutten, the Guelph born Chicago commodities trader who also financed the Cutten Club. The church hired Robert Donnell as carillonneur who became one of the world's most famous bell ringers and served as Dominion carillonneur at the Peace Tower in Ottawa from 1939 to 1975.
In the 1920s and '30s, streetcars ran along Wyndham Street and through St. George's Square, which was framed by majestic Victorian buildings.

The Church of Our Lady was the longest building project in Guelph's history. Inspired by the 13th century French Gothic cathedral at Cologne, Germany, and designed by renowned Catholic architect Joseph Connolly, it was started in 1877 at the rear of the existing St. Bartholomew's church which was demolished as the new church took shape. While the main structure was finished in 1888, the towers and parts of the interior were not completed until 1926.
The only locally-designed stone church was the British Methodist Episcopal Church on Essex Street designed by John Hall in 1880 for the black community who continue to worship there as part of an integrated congregation. The BME Church now shares the premises with Bethany Baptist Church
The last of the downtown Gothic churches to be built with locally-quarried limestone was St. James the Apostle Anglican Church following a split of 73 members from St. George's in 1890 led by Thomas Saunders
Designed by Toronto architect Richard Windeyer and built by Guelph architect and contractor John Day, the medieval-style church with its outstanding wood ceiling and elaborate vaulting opened in 1892. It was one of Day's last projects as he committed suicide in 1896
Not all of the early limestone structures built in Guelph were grand churches or public buildings. Many homes still found in the older neighbourhoods of the city illustrate the popular styles of the past. They include the work of some of Guelph's fine early stone carvers and masons, including Matthew Bell and William Kennedy. The stately Sunnyside at 16 Arthur St. N. was built in 1854 by Kennedy as a wedding gift for his daughter; the modest stone dwelling at 157 Ontario St. was built about 1883 for teamster James Chambers. The latter was one of the first houses in the subdivision registered in 1856 by Canada's first prime minister, Sir John A. MacDonald, who made a handsome profit in Guelph as a land speculator. Bell's own homes, the 1858 "House of Heads" at 96-98 Water St., decorated with eight carved stone heads, and the two-headed version at 49 Albert St., are the best examples of his outstanding work
One of the grandest 19th century Guelph homes is Ker Cavan, built between 1854 and 1856 for Rev. Arthur Palmer. The home, still standing on Stuart Street, was in the Palmer Survey, a large tract of land Palmer purchased in 1846 from Henry Tiffany. Originally called Tyrcathlen, the limestone Tudor-style home was later the home of druggist and industrialist Alex Petrie, insurance executive Henry Higinbotham and Second World War veteran Brigadier Kenneth Torrance
After the turn of the 20th century, homeowners were often more interested in the comforts of central heating, electric light and indoor plumbing than style. Two-storey red brick homes began to line the streets. Whole neighbourhoods grew up quickly to provide housing for the workers at large new factories, especially in St. Patrick's Ward
In the late 1920s and early 1930s local builders and architects became interested in more modern designs, sometimes experimenting with their own homes. William Mahoney was the leading architect in Guelph during the first half of the 20th century. He made his reputation designing plain, functional structures, but for his own home at 380 Woolwich St. he chose an Art Deco style. Dario Pagani, whose construction firm built Memorial Gardens and the police station on Fountain Street, chose an Art Moderne style for his home at 49 Metcalfe St
After the Second World War, Guelph, like most other small Canadian cities, experienced a suburban building boom. Local builders and developers such as Jack Skov, Cosmo Carere, Peter Brazolot, Len Ariss and the Reid brothers - Melville, George and Albert - kept the scale small
Since then residential growth has stretched as far south as the new city limits at Maltby Road. The overwhelming majority of new homes, in the south end as well as in large subdivisions in the east and west ends of the city, have been single-family homes, many designed with a garage prominently located at the front of the house. The last subsidized building project was the Matrix apartment building on the old Muller's Carriage Works site on Woolwich Street, designed by Guelph architect Lloyd Grinham. In the late 1990s construction of low-cost rental housing came to a grinding halt after the provincial government stopped providing funding for social housing
27 St. Bartholomew's was the second church built on Catholic Hill
Beginning in 1877, when this photograph was taken, it was slowly replaced by the Church of Our Lady Immaculate
COURTESY OF THE GUELPH PUBLIC LIBRARY ARCHIVES Guelph: A People's Heritage 1827-2002 Modern architecture has had just as dramatic an impact on Guelph's public buildings as it has had on the city's growing residential suburbs. No one laments the loss early in the 20th century of the small, one-storey building on Wyndham Street, then known as Huskisson Street, at the corner near where the Guelph Police Station now sits. The multi-purpose building served as the morgue as well as a carpenter shop, a garage and the city's first isolation hospital for patients with diphtheria and scarlet fever. It's enough that the story of its existence remains to be told
But other buildings were lost after much divisive public debate and continue to be missed. After the Second World War, Guelph experienced a building boom that had a devastating impact on its architectural heritage. An early casualty was the Royal Opera House built by the Ancient Order of United Workmen in 1894. With seating for more than 1,200, it opened to great fanfare with a performance of the comic opera Athenia by a travelling Detroit company accompanied by a Guelph orchestra
On Sept. 20, 1953, after a final Saturday night performance, what had become the Capitol Theatre closed its doors. Soon afterwards the imposing building was torn down by the new owner, Joe Wolfond, who built the Odeon Theatre (now the Club Denim) and Simpson-Sears in its place
Portions of the stone walls from the opera house were used in 1956 in construction of the Christian education wing of St. Andrew's Presbyterian Church
In 1954, people in Guelph welcomed the arrival of Simpson-Sears, at that time one of the most modern stores in Wellington County. The department store stayed downtown for only two decades. In 1975 it was one of the leaders of the exodus to the suburbs when it relocated to the new Stone Road Mall. During a Third Age Learning class in 1996 at the University of Guelph there was a collective gasp in the room as local historian Don Coulman flipped from a slide of the opera house to a slide of what replaced it
"It didn't matter what it looked like, it just had to be new. You could tear anything down," Coulman said. Over the three post-war decades the domed Carnegie Library, the old Central School, which was almost as prominent on the Dublin Street hill as the Church of Our Lady, and all of the majestic buildings in St. George's Square were torn down
In a 1961 headline, a local newspaper editor with a flair for alliteration captured what was happening - "Guelph's Slab-Sided Building Boom is Bulldozing the Baroque." Many of the buildings did not go without a noisy and public tug-of-war. The newspapers were filled with letters to the editor prior to the demolition in 1960 of the Customs House and former post office to build the Bank of Nova Scotia. The transformation of St. George's Square continued as the wrecker's ball brought down the Scottish Baronial-style Bank of Commerce building with its corner turret, the 1887 Second Empire Mahoney building and the Victorian Tovell Building designed by John Hall in 1881
A young Jane Caspers, today a local judge, was a university student in 1974 when she expressed her outrage in a letter to the editor. "I am disturbed and incensed at how cheaply the people of Guelph will sell out their national heritage for the sake of what some term progress," she wrote. "Those of us who have lived through the last 15 years have noted the destruction with sadness, realizing that with proper, far-sighted planning the earlier Guelph, left untouched, could have continued as a city of character." It was the fight for the Canada Trust building on Wyndham Street in 1977 that cemented a change in attitude in Guelph. Alderman Ken Hammill was on the losing side of an attempt to have the example of early Scottish stone masonry designated as a heritage facade
"It makes us different from the masses of cement and glass prevalent in such places as Cleveland," he argued
The attempt at heritage designation failed when then-Mayor Norm Jary cast the deciding vote, giving the bank the green light to demolish part of one of the few complete pre-Confederation city blocks still standing in Canada
One of the champions of heritage conservation in Guelph was Gordon Couling, whose ancestors settled in the Guelph area between 1827 and 1832. After Couling retired as chair of the fine art department at the University of Guelph he immersed himself in a new career, compiling an inventory of pre-1927 structures and creating interest in the city's heritage with his popular walking tours published by the Guelph Arts Council
28 The Royal Opera House, designed in 1893-94 by Stratford architect Henry Powell, seated 1,200. It became the Capitol Theatre in 1923 and was torn down by Joe Wolfond in 1953 to build Simpson-Sears and the Odeon Theatre
COURTESY OF THE GUELPH PUBLIC LIBRARY ARCHIVES Bricks, Mortar and Limestone A Local Architectural Conservancy Advisory Committee (LACAC) was appointed in 1977 with support from city planner Norm Harrison who had encouraged the city to adopt a bylaw protecting the sight lines of the Church of Our Lady by restricting building height in the city core to between three and five storeys. The bylaw was in anticipation of more applications for buildings like the Park Mall, a 13-storey apartment block at the corner of Yarmouth and Quebec Streets criticized for its visual impact on the historic character of the city. In 2001, the bylaw was invoked to defeat an application by a developer to build a nine-storey apartment building on Yarmouth Street
Since 1977, 75 buildings have received heritage designations, including several city-owned structures - City Hall designed by William Thomas and opened in 1857 on the site of the first St. Andrew's Church, the Guelph Civic Museum, John McCrae House, the Goldie Mill ruins and the Blacksmith fountain, presented to the city by carriage manufacturer James Armstrong in 1885 and moved from St
George's Square to Priory Square in 1922
The city has also designated three of its bridges: the 1897 Gow's Bridge, the only surviving limestone bowstring bridge in Guelph, named after miller Peter Gow who was Guelph's first MPP; the Heffernan Street footbridge built in 1914 behind St. George's Anglican Church to replace an earlier low-level bridge; and the 1882 steel and iron Norwich Street Bridge
There had been a bridge across the Speed River at Norwich Street as far back as 1860. First called the Wellington Foundry Bridge, it was an important link for moving goods across the river because of nearby mills and foundries. The structure was later known as the Inglis-Hunter Bridge because of its proximity to the former Marblelike Products factory at 195 Arthur St. N, the site of the birthplace of the John Inglis Appliance Company. The factory was a derelict limestone structure before it was converted in 1980 into a row of townhouses
The Bullfrog Inn at 414 Eramosa Rd., named for the nearby swamps and ponds, has a colourful history. It was the setting for the first meeting of Guelph Township Council in 1850 and was later operated by eccentric Guelph carpenter and watch repairman James Gay, a self-described "poet laureate of Canada." Local lore also has it that, in 1878, Dr. Abraham Groves of Fergus used a sterilized pen knife to remove a massive gallstone from a man weighing 300 pounds. The inn was restored and converted in the 1970s by owner Freddy Veri from a rooming house into a hair salon
In 1981, Simcoe-based architect Carlos Ventin was hired to restore the city's oldest public buildings - the county jail and courthouse on Woolwich Street - as the Wellington County administrative offices and council chambers. When the county was considering demolition, city planner Norm Harrison was able to convince Puslinch farmer Archie McRobbie and the rest of county council to save the heritage jewel from the wrecker's ball
In recent years, many historic buildings have been converted for other uses. The White Dress Factory built in 1911 at 40 Northumberland St. lost its last industrial tenant in 1988. Guelph developer Ike VanSoelen transformed the building into condominiums with high ceilings and huge factory windows. Old factories were also converted into the Oxford Lodge retirement home and the Barber Gallery
The Boathouse, built in the early 20th century beside the Speed River, was about to be levelled in the mid 1990s to create more parking spots for the Guelph Lawn Bowling Club when a pair of restaurateurs made a deal with the city to restore the heritage structure in exchange for a long-term lease at nominal rent. The site was a hub of social and sporting activity in the 19th century when it was occupied by Johnson's boathouse. It was used by the Speed Canoe Club in the 1890s but was later torn down. The rental boathouse that replaced it was taken over by the Navy League during the Second World War. The Sea Cadets then used it for their headquarters until 1993 when they joined with the Guelph Youth Music Centre to share the former Heritage Seed Company building on Cardigan Street. That has been yet another major heritage restoration project and opened its doors in the fall of 2001
This sketch of the Post Office/Customs House is by Gordon Couling who fought for Guelph to retain its architectural heritage. The building designed by federal architect David Ewart was torn down in 1960 and replaced by the modern Bank of Nova Scotia
PRIVATE COLLECTION 29 Guelph: A People's Heritage 1827-2002 John and Tom Lammer have made a name for themselves in Guelph by saving several vulnerable buildings. They took the grimy Cooke and Denison machine and welding shop on Yarmouth Street and restored it as a 20-unit complex of bachelor apartments and a restaurant. The 1875 building was originally part of the Raymond Sewing Machine Factory. The Lammers developed new residential units in the burned-out Guelph Carpet Factory on Neeve Street, in St. Paul's Lutheran Church on Woolwich Street and in the Tolton Textile Factory on Commercial Street
The father-and-son team also had a hand in the restoration of the Cutten-Kelly building at the corner of Wyndham and Macdonell Streets, the former home of Kelly's Music Store designed in 1882 by local architect John Hall. Next door, the building designed the same year by Guelph architect John Day for druggist Alex Petrie with the distinctive mortar and pestle and stamped galvanized facade, also cries out for restoration
Guelph's main street kept a major anchor when Guelph architect Karl Briestensky, whose work includes St
John the Evangelist Catholic Church on Victoria Road, and local developers Doug Bridge and Chester Carere transformed the triangular, copper-roofed 1877 Wellington Hotel that had been gutted by fire in 1975
Today, the city struggles with a new crop of complicated heritage issues. The single-lane bowstring bridge on Stone Road is perceived as an obstacle to some and as a gem to others as the city expands its arterial road system in the south end. Via Rail and Canadian National Railways may be interested in unloading the historic CN station on Carden Street and the city is negotiating with the federal government over the future of the Art Deco post office on Wyndham Street. The spectacular Guelph Correctional Centre, designed by John Lyle who designed Union Station and the Royal Alexandra Theatre in Toronto, is slated to be closed by the province in 2002 and has enormous potential as a restoration project
A project that will have a huge impact on the character of the city in the 21st century is the redevelopment of Memorial Gardens. The facade of the Provincial Winter Fair building, constructed in 1900, was discovered under the siding of the Gardens when the arena was closed in 2000. The provincial fair was held at the site until 1938 and covered over when the arena was built after the Second World War
The heritage structure presents an opportunity to dramatically link the future to the past, to the thriving market square that John Galt envisioned as the heart of an important city
The Provincial Winter Fair Building was built in 1900 after lobbying by the Guelph Fat Stock Club. The fair ended when the building was taken over by the military during the Second World War. The facade of the old fair building was discovered in 2000 under the siding of Memorial Gardens. PRIVATE COLLECTION 30 The history of the Albion Hotel stretches back to the 19th century when it was one of dozens of downtown watering holes
ARCHIVAL AND SPECIAL COLLECTIONS, UNIVERSITY OF GUELPH LIBRARY Security Safe A N D Secure or early settlers dependent on wood fires and coal oil to heat and light their homes, fire was a fact of life, but the residents of the village of Guelph could rely only on a bucket brigade when fire broke out. The first organized volunteer fire brigade used a fire engine that was pumped by hand. In 1868, the town bought a steam engine and sank tanks at several locations for quick access to water. After 1860, fire equipment was housed in the new Market House/Town Hall and in 1865 the fire and police departments moved to an annex behind the Town Hall. In 1878, the fire brigade became the Guelph Hook and Ladder Company, still a volunteer crew with Col. James Armstrong as chief
In the early 1900s, fire services moved to a permanent fire hall, now the Loft, in the west wing of the Provincial Winter Fair Building. A full-time chief was hired in 1909 and in 1917 the department acquired a Model T truck nicknamed "The Little Red Devil." The fire department moved into its present location in 1972, with community fire halls on Speedvale Avenue and Stone Road and a new hall that opened in 2000 adjacent to the West End Community Centre
Maintaining law and order had something of a "wild west" flavour in Guelph's early years. Just as they are in 2002, most crimes in 1827 stemmed from overindulgence in beer and whiskey. The first police constable and "grog boss" assigned to keep the peace was Thomas Brown, who also enjoyed the distinction of being the father of Letitia Brown, the first child whose birth was recorded in Guelph
John Jones was named as the first chief of police in 1840 and by 1860, with a population of 7,000, it was still a one-man force. Under chief Jonathon Kelly, appointed in 1868, the ranks swelled to four and cells were installed in the Town Hall. In 1881, Frederick Randall, who had a reputation as a crack shot, began a 38-year career as Guelph's chief of police
After the First World War, Randall was succeeded by Alex Rae and the force added a Model T car to augment its fleet of bicycles. On May 30, 1925, Const. Teddy Lamb provided the force with its first motorcycle which was often used to deal with a new problem - speeding cars. Harold Nash, the founder of the Police Association of Ontario, was appointed chief in 1936. He was in charge throughout the Second World War when women constables were hired to replace the men who had enlisted. They were not kept on after the war and Guelph did not hire another female officer until 1973 when Judy Godbehere was hired because of the increase in the number of female prisoners
Lamb was promoted to chief on Nash's retirement in 1949 and supervised the rapid growth in the force and its move from City Hall to a separate headquarters on Fountain Street in 1959
He was succeeded in 1964 by Deputy Chief Robert Gill who joined the force in 1929 and was responsible for the creation of the juvenile bureau. Gill died in office, having served only nine months as chief. He was replaced by Bob McCarron who brought in many innovations including court officers, radios for foot patrols, and crime prevention programs. McCarron retired in 1980 and was succeeded by Lorne Halls, a Fergus native who had joined the force in 1945
Bill McCart filled the top job between 1985 and 1988 when the 911 system was initiated. He was succeeded by Richard Stewart who was on the Canadian Association of Chiefs of Fire chief John Smith shows off Guelph's first motorized fire truck, nicknamed "The Little Red Devil," to an audience in 1918 that included MPP Lincoln Goldie. COURTESY OF TED ERNST Police chief Ted Lamb makes revolver ammunition in the 1950s. COURTESY OF THE GUELPH PUBLIC LIBRARY ARCHIVES 31 F Guelph: A People's Heritage 1827-2002 32 Police forensic committee when the country's DNA data bank was being developed. The police department entered a period of upheaval in 1994 when Stewart retired and was replaced by 32-year-old Lenna Bradburn, the manager of the investigations unit of the Ministry of Solicitor General and Correctional Services. Bradburn was brought on to implement sweeping new provincial legislation on policing. Her tenure was marked by discontent, culminating in a vote of non-confidence by the rank and file. Relative harmony returned when Bradburn resigned in 2000 to take a position with the Ontario Ombudsman and veteran Guelph police officer Rob Davis was named chief
Police, fire and hospital services may have been slow to develop in the 19th century, but towns in the colony of Upper Canada, including Guelph, wasted no time establishing courts of law to settle a litany of disputes from payment of tolls on the bridge over the Speed River to charges of treason against Reform sympathizers. Tensions were often fueled by the imported conflict between Irish Catholics and Orangemen. In 1844, the divisions sparked a fire that levelled St. Patrick's Church on Catholic Hill
The first court in Guelph sat in 1833 to hear debt disputes. When the District of Wellington was formed in 1837, Guelph, as the district seat, needed a courthouse and a jail. The jail, a portion of which still survives as part of the redeveloped Crown attorney's offices, was built in 1839 by Guelph contractor William Day. Its first prisoner was James Lindsay, sentenced to five years for stealing cattle. The courthouse was built by Guelph miller William Allan in 1843 and is the city's oldest public building
One of Guelph's most notorious court cases resulted in the town's first public execution. Charles Coghlin, a young Irish Catholic, was sentenced to death for stabbing Richard Oliver, a Protestant, in a fight on the Eramosa Road in March 1847. The killing followed months of tension and court battles between the two families. In each case, the Protestant magistrate Dr. William Clarke had ruled in the Olivers' favour
Before the hanging, Coghlin spoke for almost 30 minutes to a crowd of 1,500 people. He declared his innocence, apologized to Oliver's widow and denounced the quality of justice in Guelph, singling out Clarke. Although Coghlin had urged his friends not to seek revenge for his death, the Wellington Mill, owned by Clarke and coroner Henry Orton, was burned to the ground the month after the hanging
Many people in Guelph felt Coghlin's sentence should have been commuted to life. Uneasiness about capital punishment increased forty years later after the hanging of William Harvey. The bookkeeper for J.W. Lyon had been charged with embezzlement. In what doctors for the defence later described as a fit of temporary insanity, Harvey reacted by killing his wife and two daughters. He was arrested in Toronto where he had gone to track down his son, presumably to kill him before killing himself
Despite the medical evidence, Harvey was found guilty and sentenced to hang. A petition circulated across Canada could not save him. The hanging, covered by the Toronto newspapers, was terribly botched and Harvey took more than 10 minutes to succumb because the inexperienced hangman had not properly adjusted the noose
At a subsequent inquiry, a jury recommended that in future the government employ a professional executioner
The need for prison reform was identified in 1908 and Guelph was seen as an ideal place for a prison farm where rehabilitation would replace punishment. In 1910, prisoners began clearing 800 acres for construction of the Ontario Reformatory and by 1915 the Central Prison in Toronto was closed and its occupants transferred to Guelph. By 1917 it had wood, broom, tailoring, shoe, machine and paint shops, a woollen mill, a quarry and a farm. The site was commandeered by the federal government during the First World War as the Speedwell Hospital for convalescing veterans. Reinstituted as a prison, it had 1,400 prisoners by 1921
Guelph's oldest public building is the courthouse on Wyndham Street. It was restored in 1981 by Simcoe-based architect Carlos Ventin and houses the Wellington County administrative offices and council chambers
PUBLIC ARCHIVES OF CANADA Safe and Secure An abattoir had been part of the institution from its inception but in 1974 operations were contracted out to a private company, later known as Better Beef. Inmates were on the payroll for Better Beef until the early 1990s. The prison's busy farm operations, including a herd of 100 prize dairy cattle and vegetable gardens that supplied the institution's cannery, also ceased operation in the 1970s when a large portion of the prison grounds was sold to the Royal Canadian Legion
In 2002, the Guelph Correctional Centre is slated to close its doors as part of the Conservative government's restructuring of the provincial prison system. The local closures began in 2001 with the Wellington Detention Centre
Prisoners awaiting trial in Guelph courts are now detained in facilities in Hamilton and Milton. Guelph courts could become a casualty in the future if transporting prisoners long distances is deemed to be too costly
Defence of king and country has always found strong support in Guelph. As early as the 1830s Capt. John Poore trained a volunteer rifle company to defend the town against William Lyon Mackenzie's Reformers. Mackenzie is believed to have hidden near Guelph before fleeing to the United States after the abortive 1837 rebellion against the Family Compact who controlled the government of Upper Canada
Local militia came together in 1857 as the First Wellington Battalion. The Guelph Garrison Battery was formed in 1866 to guard against threatened Fenian raids. That spawned the Wellington Field Battery of Artillery in 1871 and the Ontario Field Battery in 1878 comprised of OAC students. The two combined to form the First Provisional Brigade of Field Artillery in 1880 which produced soldiers who fought in the Northwest Rebellion and the Boer War
Guelph was a true blue British Commonwealth town in those days, with imperialist sentiments infused into all aspects of life. Politics helped win a proper home for Guelph's military activities when Liberal MP Hugh Guthrie lobbied successfully for both an armoury and an enlarged post office and customs house. The Guelph Armoury was built in 1908 and its large assembly hall became a venue for local festivities
Thousands of troops were accommodated and trained at the Armoury during the First World War when the local militia unit was renamed the First Howitzer Brigade Canadian Forces Artillery and was sent to Halifax for coastal defence. Guelph men joined five regular artillery batteries that were sent overseas and some women joined nursing units. Guelph lost 281 men and one nursing sister
One of those who died was Lt. Col. John McCrae, while serving with the ambulance corps of the Canadian Army
Weary of the slaughter he was witnessing at the Second Battle of Ypres in Belgium in 1915, he wrote In Flanders Fields shortly after the death of his best friend, Alexis Helmer. McCrae died of pneumonia at Boulogne, France, in 1918
Guelph found itself at the centre of a national incident during the First World War as the imposition of conscription fueled anti-Catholic sentiments. The Citizens' Union Committee, backed by the Guelph Ministerial Association, took out an advertisement in the Toronto Globe newspaper proclaiming its support for the "maintenance of British ideals and traditions" and its alarm over the "menace of French Canadian domination." Local Protestants complained that young Catholic men in Guelph's Jesuit seminary, one of them the son of the federal justice minister, were evading military service. Military police raided the seminary in June, 1918, and arrested three novices. A subsequent inquiry found that the student priests were legally exempted from service and the raid had been a sad demonstration of religious intolerance
After the war, the militia was reconstituted as the 11th Brigade under the command of Lieut.-Col. George Drew
Guelph casualties during the Second World War numbered 173. In the post-war period, interest in the militia receded and the cadet corps faced tough competition for recruits from sports, arts and other youth activities
Today, Guelph's 11th Field Artillery Regiment is Canada's oldest artillery regiment. Its focus has been on disaster relief and peacekeeping, with members assisting in the 1998 ice storm in Ontario and Quebec, the flooding of Manitoba's Red River in the mid 1990s and on missions to Cyprus, Cambodia, and Yugoslavia
John McCrae, bottom left, pictured with his sister Geills, brother Thomas and mother Janet Eckford McCrae, was born and raised in Guelph and shortly before his death wrote "In Flanders Fields." COURTESY OF GUELPH MUSEUMS 33 Healing Healing A N D Helping he Sisters of St. Joseph from Hamilton opened St. Joseph's Hospital and House of Providence in 1861 with 16 beds, serving as a hospital and a poor house. A year later they moved into a larger stone building on Hospital Street north of London Road
The hospital doubled in size in 1877 and a home for the aged was built next door in 1895. A modern five-storey hospital was completed in 1951 and in 1960 the early hospital buildings were demolished during construction of a larger home for the aged
The Guelph General Hospital opened in 1875 on a four-acre site on Delhi Street with 12 beds and did not have an operating room until an addition was built in 1888. A short time later nursing superintendent Louisa Eastwood established a school of nursing where, besides nursing, students were responsible for housekeeping, operating the switchboard and doing the laundry
For 35 years, the hospital was run by a Swiss man with an unusual name, Blessed Sinner. His duties included managing the farm which supplied food for the patients, administering anaesthetics, assisting in operations and keeping the books. Several new buildings were added to the hospital over the years, including a nurses' residence and an isolation hospital for patients with diphtheria, smallpox, cholera or typhoid. Today, those buildings house Family and Children's Services and the Delhi Recreation Centre. In 1904, the Elliott Home for "elderly ladies and gentlemen" was built, assisted by a bequest from George Elliott, a former chairman of the board, who saw the need for a "home of the friendless." In 1930, the city assumed responsibility for Guelph General and established a board of commissioners. A new $1.4 million hospital was opened in 1951, staffed by 200, with 171 beds and space for 38 bassinets. In 1956, the old hospital was demolished and replaced by a new nurses' complex. Seventy-five beds were added in 1968
Eventually it was determined that it made no sense for the city to have two acute-care hospitals, sparking a bitter conflict that lasted three decades. A local group of women, advocating for the General so that abortion services would continue to be available in Guelph, launched a "One Hospital for All" campaign. In the end, the General underwent major redevelopment as the acute-care institution. In 2002, construction of a new St. Joseph's Health Centre for long-term care was nearing completion
Guelph's third hospital, the Homewood Health Centre, was founded as a private psychiatric institution in 1883 in the former home of Liberal MP and later MPP Donald Guthrie. The Homewood Sanatorium began as a 50-bed facility and, for those who could pay, was the only alternative in the province to the public asylums
From the beginning, Guelph's hospitals relied heavily on ladies' auxiliaries. The volunteer work on behalf of hospital and church projects did not, however, bring Guelph women the recognition their husbands enjoy in the history books. Members of church groups would visit sick and elderly people who could not leave their homes. The St. George's, St. Andrew's, St. Patrick's and St. Vincent de Paul societies all raised money for the needy, usually assisting those from their own religious group. Widows and orphans were looked after by the Masons, the Odd Fellows and dozens of other fraternal St. Joseph's Hospital and House of Providence was Guelph's first hospital, established in 1861. PRIVATE COLLECTION The Guelph General Hospital was run for 35 years by Blessed Sinner, pictured in the mid 1890s with nurses Jessie Turnbull, Maria Tripp, Augusta Ariss, Grace Murphy and Etta Stirton
COURTESY OF GUELPH GENERAL HOSPITAL 34 T Healing and Helping orders. Union members were helped by the Guelph Trades and Labour Council. During the Depression, missions in the Ward and elsewhere in the city provided food and organized youth activities
Through volunteer efforts, money was raised by the Red Cross to support men fighting in South Africa and later during two world wars. When the need for a youth centre was identified in 1912, solicitor Walter Buckingham led a fundraising drive to build a YMCA with a swimming pool at the corner of Quebec and Yarmouth streets. Within a year 564 men and boys had joined. The Y became the gathering place for Guelph youth, especially at the Friday night dances. A sister club on Macdonell Street opened a hostel for women in 1929
In the first half of the 20th century dozens of service clubs were established in Guelph, including the IODE, the Rotary, Kiwanis, the Optimist Club, the Guelph Lions Club and the Kinsmen. In the late 1930s, a young insurance salesman named Bill Hamilton (later MPP and Mayor of Guelph) started the Community Chest, later United Way Community Services of Guelph and Wellington. Ontario Agricultural College librarian Florence Partridge provided a forum for women through the Business and Professional Women's Club in 1925 and founded the Guelph chapter of the Canadian Federation of University Women in 1945
The Canadian Club in Guelph, established in 1888, is the disputed first Canadian Club in Canada. The City of Hamilton claims the same distinction
The club is the forerunner of the Club of Guelph founded by Ken Hammond in 1975 and Friends of Guelph founded in the late 1990s, organizations of business and community leaders, until recently exclusively men, who took on major community projects. In 2000, Friends of Guelph helped the Guelph Community Health Centre move into a permanent downtown home, established the Guelph Community Foundation to build endowments for charitable organizations, assisted Mary Anne Bracewell with the Millennium Bandshell in Royal City Park and supported efforts to save the Via Rail station
The realization that much of Guelph's history was not recorded led to the formation of the Guelph Historical Society in 1961 whose publications have since been setting the record straight. The local historians opened a small museum which provided the foundation for a permanent home to open on Gordon Street where the Guelph Farmers' Market is now located
Today the museum is located on Dublin Street in one of the oldest stone commercial buildings in the city, the former home of the Knights of Columbus. Together with the McCrae branch of the Royal Canadian Legion, the Guelph Historical Society also acquired John McCrae's birthplace on Water Street and restored it as a museum. In 1997, Toronto garment manufacturer Arthur Lee purchased McCrae's war medals at auction for $400,000 and donated them to the museum
Today, a climate of dwindling resources has created a massive network of volunteer organizations all vying for the disposable income of Guelph's citizens. The number of large fundraising campaigns for the hospitals alone - capital campaigns for equipment, Black Tie Bingo, Hotfoot Happening and a Taste of Guelph - raises questions about the future of the public health system. At the same time, every local organization has adopted a worthy cause, and there are plenty - Wyndham House, Change Now, Women in Crisis, schizophrenia, AIDS, cancer, Parkinson's disease, arthritis, autism
Although Guelph is considered to have a higher than average standard of living, it is not immune to poverty, homelessness and a lack of resources for people with mental illness. In 1983, Sister Christine Leyser opened the Welcome In Drop In Centre on Wyndham Street, providing meals and a welcoming environment for Guelph's marginalized population. She also opened Stepping Stone, an emergency shelter, and in 2002 opened a new shelter for women and children. With housing advocate Ed Pickersgill she lobbies continuously for construction of affordable housing. Local churches provide hot meals to downtown residents at Chalmers United Church. Also in 2002 Change Now, the city's youth drop-in resource centre, will open an emergency youth centre in Norfolk St. United Church
In 2001, Onward Willow celebrated its 10th anniversary as a community development project focusing on early intervention for babies and toddlers with the goal of breaking the cycle of poverty. It was the first of a new wave of neighbourhood groups working to address social problems in Guelph
The YM-YWCA has a long history in Guelph and for many decades had a prominent presence in the downtown core. This distinctive YWCA building, ca. 1920, is one of the few historic buildings at St. George's Square that survived the post-war modernization movement
COURTESY OF GUELPH PUBLIC LIBRARY ARCHIVES 35 Multiculturalism F R O M M A N Y Lands or most of Guelph's first century diversity was more about religion than country of origin. Guelph was a predominately English town, with smaller but sizeable Irish and Scottish populations. Moral and theological disagreements spawned splinter congregations from the Presbyterian, Methodist and Anglican churches. Minorities consisted of Quakers, Baptists, German Mennonites and a few blacks
By 1907, Guelph had the 10 Jewish men required to form a minyan - a formal prayer quorum. The Acker, Brown, Smith and Enushevsky families came mostly as peddlers from Russia and Poland. The Jewish community eventually produced prominent downtown merchants and builders, including the Wolfonds and the Enchins, as well as community leaders such as Joe Young, elected to city council in 1983 and mayor from 1995 to 2000, and Mordechai Rozanski, appointed president of the University of Guelph in 1993. In 1949, the small synagogue on Dublin Street was replaced by the Beth Isaiah Synagogue dedicated to the memory of Isaiah (Sidney) Acker and all Jews who died in the Second World War. Throughout the 20th century the Jewish population grew slowly. Today there are 90 families, many in professional occupations rather than following in the business footsteps of their parents
A small black community of about 100 people lived in Guelph towards the end of the 19th century, working as labourers, painters, barbers, dressmakers, blacksmiths and domestic servants. They were descendants of escaped and refugee slaves who originally settled in Queen's Bush near Elmira. By the 1860s, 38 had moved to Guelph
While Guelph's English roots are still its defining influence, the 20th century opened doors to people from beyond Britain's shores - from Italy, Germany and France at first, and later from anywhere on the globe. Class and cultural divisions were clearly marked in the early days. Families from France, Italy and Poland settled in St
Patrick's Ward. They found work in the foundries and planted large gardens to feed their families. A few Asian families opened laundries and small numbers of refugees from places like Armenia began to arrive
Two world wars tested the limits of tolerance in Guelph. During the First World War, Austrians, Hungarians and Austrian-Poles who were not married were interned in Toronto. A generation later, Italians in Guelph were viewed as the enemy and subjected to discrimination
After the Second World War, the city's multicultural character blossomed. Hundreds of Italian, Polish and Dutch families arrived in Guelph as people fled post-war poverty in Europe and put their skills to work in North America's building boom. The 1940s, '50s and 60s also produced smaller Hellenic, Hungarian, Ukrainian, Philippino, Maltese and Caribbean communities in Guelph before immigration slowed significantly in the 1970s. By the 1980s people were again on the move, but there were new global hot spots and immigration to Canada and to Guelph had a new face as churches sponsored Vietnamese, Laotian and Cambodian refugee families
Throughout its history, Guelph has had a fluctuating population of First Nations people, today numbering about 1,000. Newcomers to Guelph are from mainland China, Afghanistan, India and Latin America. The Chinese tend to be young, independent professionals
The Afghanis are part of a large exodus of refugees. Immigration from India has been steady for years as people settle and sponsor relatives to reunite their families. War and political unrest in Columbia and El Salvador has driven many families to Guelph but the hundreds of Spanish-speaking families represent all parts of Latin America
Each year, 750 refugees and people from the general pool of new immigrants who are not joining relatives or taking jobs in a specific location are settled in Guelph by federal agencies. As a result, at the beginning of the 21st century, Guelph has new Tamil, Bengali, Egyptian and Iranian communities. Pat Joannie, the executive director of the Guelph and District Multicultural Centre, says Guelph is more multicultural than perception suggests because some immigrant communities still feel safer keeping to themselves and are simply not visible
Sam Lee Hing was a launderer in Guelph, part of a tiny visible minority population in the Victorian era
COURTESY OF GUELPH MUSEUMS 36 F The Italians rriving in two waves of 20th century immigration, the Italian influence is today integral to Guelph's character
In 1901, only two residents of Guelph listed Italy as their country of origin. One of the earliest was the father of grocer Lou Embro (the "Mayor of Carden Street") who came to Guelph in 1904 and worked as a gravedigger for the city. The 1911 census lists 358 Italians and by 1921 their numbers had risen to almost 600
Many of the early immigrants, including the Valeriotes and Careres, came from the town of San Giorgio in Calabria in Southern Italy and today still celebrate the feast of San Giorgio on April 23, the same saint's day that John Galt chose for the founding of Guelph. Most moved into St. Patrick's Ward, close to the factories where the men found work as labourers. Large groups of young men would bunk together until they earned enough money to bring a bride from Italy. Over time a strong Italian neighbourhood evolved in what became known as "The Ward." Lou Fontinato, who eventually found fame as a hockey player with the New York Rangers, had a typical childhood growing up in an Italian family in Guelph in the 1930s. He was the sixth child, and only son of Maria and Liberale who came to Guelph from Treviso in Northern Italy. The one suitcase they had brought with them was not even full. They boarded with other Italian families before eventually buying a house of their own on Ferguson Street
Liberale Fontinato worked for 40 years at the International Malleable Iron Company. He also kept a five-acre market garden on St. George's hill, land he later sold to the city for construction of war-time houses on Lane Street. Lou Fontinato remembers the arguments with his sisters over whose turn it was to bring the cow back from the nearby pasture for milking. He and his friends played in the quarry behind the rubber plant and had great fun burning oil-soaked cotton batting pulled from around the bearings of the wheels of the trains at the roundhouse near Alice Street. In the winter the boys skated on a rink his father built beside their house; in summer, the rink became a bocce court
The women worked tirelessly raising large families and feeding large groups of boarders to make ends meet
Lou's mother made the confirmation dresses for his five sisters and prided herself on getting through the Depression years without taking handouts
"Weren't we lucky to be born in the Ward. Everyone down there had a work ethic," Lou says now
Immigration was halted during the Depression and the Italian pioneers faced another harsh period during the Second World War when they had to register as enemy aliens. Some were interned. Many who were Canadians were shunned and denied jobs because of their heritage, particularly if they were members of the patriotic Sons of Italy
The thousands who came to Guelph in the 1950s and '60s to escape the poverty of post-war Italy found a friendly and established "Little Italy." Many intended to work in Canada for a while and eventually go back to Italy, but few returned. They were the stone masons, bricklayers and carpenters who built the homes during Guelph's post-war housing boom. Some were risk takers who built their own companies like Durose Welding, Barzotti Woodworking, and Gorgi's Construction or went into the real estate, travel or grocery business
Immigration again slowed in the '70s when economic prosperity returned to Italy. Imelda Porcellato, the Italian Vice-Consul in Guelph, says it was the sacrifice of the immigrants to Canada who regularly sent money home that helped those who stayed behind to prosper
Although not borne out by census statistics, some claim one third of Guelph's population is of Italian ancestry, representing one of the largest Italian communities per capita in North America. The community now lives in neighbourhoods throughout the city. Porcellato says the legacy of those hard-working pioneers is their determination to ensure an education for their children. Few have not gone on to university. That success has not been without a price, however, as most of the fully-integrated younger generation do not speak the Italian language
37 Peter Marucci's family was part of the first wave of Italian immigration to Guelph
COURTESY OF WELLINGTON COUNTY MUSEUM AND ARCHIVES A Politics P E O P L E I N Politics uelph is generally viewed as a small "c" conservative town. Its history supports that view, although since Confederation Guelph has sent Liberal politicians to Ottawa and Queen's Park by a margin of two to one over Conservatives
Liberal David Stirton was elected in 1867 during the first election of the new federal government. He had been Wellington South's member of the Legislative Assembly since 1857 and resigned as MP in 1876 to become Guelph's postmaster, a position he held for 28 years
Stirton was replaced by Donald Guthrie in the first of two elections in which Guthrie defeated Tory James Goldie
Guthrie came to Guelph to set up a law practice with his cousin Adam Fergusson-Blair and went on to serve as city and county solicitor for more than 50 years. He was orphaned at age 13 when his parents died of cholera on the journey from Scotland. Although deaf for most of his life, Guthrie became a prominent public speaker and community leader. He chose not to seek re-election in 1882 but a few years later began an eight-year term as Guelph's MPP
From 1882 to 1896 Guelph's representative in Ottawa was James Innes, owner, publisher and editor of the Guelph Mercury. He was defeated in 1896 by Guelph's first Tory MP, industrialist Christian Kloepfer, who held the seat for four years until he lost to the man who would attain the highest position of any of Guelph's federal representatives. Hugh Guthrie's 35 years in Ottawa began in his father's footsteps as a Liberal, serving as Wilfrid Laurier's right-hand man. He parted ways with Laurier and joined the Union Coalition in support of conscription in 1917, becoming Canada's solicitor general
After the war, the Coalition disbanded and Guthrie switched to the Tories, becoming solicitor general and minister of military defence in Prime Minister Arthur Meighen's cabinet. When the Tories lost the 1926 election and Meighen resigned Guthrie served as interim Leader of the Opposition and leader of the party. He was named Minister of Justice when R.B. Bennett came to power in 1930. Guthrie did not run for re-election in 1935, instead accepting an appointment as Chief Commissioner on the Board of Railway Commissioners
His departure opened the door for Liberal Robert Gladstone, a teacher and community leader, who held the seat until 1949 when he accepted a seat in the Senate. Liberal Henry Hosking won the 1949 election, was re-elected in 1953 and died in office in 1957. Guelph voters then switched parties and sent Tory Alf Hales to Ottawa for the next 17 years. Allegiances flipped back and forth after that, with Liberal Frank Maine serving from 1974 to 1979, Tory Albert Fish holding the seat during Joe Clark's short-lived minority government and Liberal Jim Schroder serving during the Trudeau years of 1980 to 1984
Schroder, an OVC pathologist, was parliamentary secretary to ministers of health, science and technology and the environment and was a big supporter of many Guelph environmental projects. He lost to Tory Bill Winegard in 1984
Winegard became the first minister of science in 1990 and retired in 1993. The Liberals reclaimed the seat when Brenda Chamberlain, the chair of the Wellington County Board of Education, was elected during the first of three landslide victories for the government of Jean Chretien
At the provincial level, all of the 19th century MPPs after Confederation were Liberals. Peter Gow, a miller and tanner, had enjoyed a lengthy political career and was mayor of Guelph when he surprised the town with his election in 1867. Gow was Provincial-Secretary when Oliver Mowat's government agreed to establish the Ontario Agricultural College (OAC) in Gow's home town. He was re-elected by acclamation twice but resigned because of poor health in 1876, later serving as sheriff of Wellington County
Guelph businessman James Massie also won the seat unopposed but left politics in 1879 to become warden of Central Prison in Toronto. The Tories finally ran a candidate in 1879 who narrowly lost to James Laidlaw, the OAC farm manager and a former warden of Wellington County. Laidlaw lost his party's nomination to Donald Guthrie in 1886. Guthrie retired from politics in 1894 and held the job of inspector of legal offices for the next 20 years
From 1957 to 1974 Tory Alf Hales represented Guelph in Ottawa. He was unbeatable at the polls
COURTESY OF GUELPH PUBLIC LIBRARY ARCHIVES 38 G People in Politics John Mutrie, an Eramosa farmer and military officer, became Guelph's first Canadian-born MPP when he was elected in 1894
He was defeated in 1902 by Joseph Downey, the first Conservative to take the riding. While in office, Downey continued to work as editor at Guelph's Tory newspaper, the Herald. He left politics in 1910 to become superintendent of the Ontario Hospital at Orillia. While MPP, he was part of the prison reform movement that brought the Ontario Reformatory to Guelph
Two more Conservatives, John Howitt and Henry Scholfield, were elected before the First World War. In 1914, the seat was taken for the Liberals by Samuel Carter, a hosiery manufacturer and the prohibitionist mayor of Guelph. Vote splitting with Labour-United Farmers of Ontario candidate John Cockburn in 1919 handed the seat to Conservative Rev. Caleb Buckland who resigned four years later to become superintendent of the Children's Aid Societies of Ontario
Lincoln Goldie, president of Goldie Mill, a former chairman of the Canada Wheat Board and a member of one of Guelph's most prominent families, represented the riding for the next eight years. Early in the Depression era, Goldie tried to enact legislation that would have downloaded provincial spending for hospitals onto municipalities. Public protests killed the idea and after a royal commission on welfare criticized his administration he was removed from cabinet and died soon afterwards while still in office
The Liberals won back the riding in 1931 with a young lawyer, Paul Munro. He had just been re-elected in 1934 when he was killed in a car accident. James King took the seat in a by-election and defeated George Drew in 1937. The only member of the Co-operative Commonwealth Federation (CCF) ever elected in Guelph was Leslie Hancock, who won in 1943 when the CCF came within four seats of forming the government. The OAC horticulture professor was one of only two members of his caucus to support an alliance with the communist Labour Progressive Party. He resigned and sat as an independent for the balance of his term and did not seek re-election
The election of Hancock was not the only time Marxists made a statement in Guelph. Tim Buck was a young member of the Worker's Party of Canada when he and a small group of radical trade unionists founded the Communist Party of Canada during a secret meeting in June 1921 in a barn belonging to Fred Farley of Guelph. Buck led the party from 1930 to 1973
Hancock's replacement at Queen's Park in 1945 was Tory W.E. (Bill) Hamilton, an insurance executive who held the seat for 10 years. Hamilton, later president of Homewood Health Centre, went on to serve 13 years on Guelph City Council, the last two years as mayor
Former mayor Harry Worton, whose family ran a bakery in St. George's Square, represented Guelph for 30 years after defeating Hamilton in 1955. The highlight of his political career came while he was mayor when he and his wife, Olive, represented Guelph at the 1953 coronation of Queen Elizabeth II at Westminister Abbey. Worton, much like Alf Hales at the federal level and Norm Jary in the mayor's chair, was undefeatable as long as he decided to run. Worton was MPP during the delicate negotiations with the Tory government to create a university at Guelph. Proponents of the idea suggested he stay in the background in case his politics jeopardized the deal but he said Premier John Robarts kept him informed. "I never get excited about what people's politics are because there's decent people out there no matter what their politics are," said Worton, who earned a reputation as "a man for the people." Pierre Elliott Trudeau drew a huge crowd in November 1977 when he helped Guelph celebrate its 150th birthday with a visit to the Italian Canadian Club
COURTESY OF THE GUELPH MERCURY MP Bill Winegard, the mayor's wife Jean Jary and MPP Rick Ferraro join in the festivities at a community event in St. George's Square. COURTESY OF THE GUELPH MERCURY 39 Guelph: A People's Heritage 1827-2002 The riding stayed in Liberal hands with the election of its first Italian-Canadian provincial politician, Rick Ferraro. He carried the banner for the failed bid by St
Joseph's to become the city's acute-care hospital and lost his seat to school board trustee and trade unionist Derek Fletcher in the stunning election of Bob Rae's New Democratic Party government in 1990
Brenda Elliott, who operated a store that sold environmentally-friendly products, was elected in 1995 as part of the sweep by Mike Harris' Conservative Common Sense Revolution. She was named minister of the environment but lost the job in the first cabinet shuffle. She won a healthy majority again in 1999 but her role as minister came under scrutiny in 2001 during the inquiry into the safety of the public water supply in Walkerton. In 2001, Elliott was reappointed to cabinet as minister of inter-governmental affairs
In municipal politics, the issues that faced Victorian-era politicians were not entirely different than the issues that dominate council agendas today. Growth, water, subsidies for industry, ownership of public utilities, the ward system, spending on capital projects and the role of the city administrator were all fodder for lively debate
Some of the names of early municipal leaders are still familiar today because of the landmarks that are reminders of the influence they exerted - mayors like George Elliott, Peter Gow, George Sleeman and Thomas Goldie. George Drew, elected to Guelph city council in 1922 and to the mayor's job in 1925, went on to become Ontario's only Guelph-born premier
A lawyer, Drew became a master of the Ontario Supreme Court in 1929 and first chairman of the Ontario Securities Commission in 1931. He won the leadership of the Ontario Conservative Party in 1938 and served as premier from 1943 to 1948, becoming the architect of Ontario's post-war Conservative agenda. He was less successful as leader of the federal Tories between 1948 and 1956. Following his resignation as party leader he was appointed Canadian High Commissioner to London
Most of Guelph's municipal politicians have fallen into obscurity, some undeservedly so like Col. Nathaniel Higinbotham, mayor in 1868, and Samuel Carter, who was elected mayor in 1913. Higinbotham operated a drug store in the building known as Medical Hall and later occupied by the Toronto Dominion Bank at the corner of Wyndham and Macdonell streets. He was an active member of the Board of Trade and the Board of Education and was the Liberal MP for Wellington North from 1872 to 1878. In 1893 he founded the Guelph Humane and Children's Aid Society, one of the oldest such organizations in Canada. In those days the mandate was the welfare of children as well as animals and the group would advertise children for adoption in the local newspapers. The Children's Aid Society separated from the Humane Society in 1927
Carter was a founder of the Royal Knitting Co. on Norwich Street. The devout Methodist was first elected to council in 1900 and was one of the driving forces behind the city's acquisition of the Guelph Light and Power Company in 1902. He helped organize the Guelph Co-operative Association in 1904 to lower the cost of groceries for the working classes and ran for mayor in 1913 on a platform of cleaning up municipal politics
From 1856 to 1879 a mayor and 12 aldermen were elected each year in ward elections. The number of aldermen increased to 18 after 1880 until the electors voted to switch to an at-large system in 1903. After that, George Drew, at right, was Ontario's only Guelph-born premier, and frequently visited his hometown with his wife Fiorenza, the daughter of famed tenor Edward Johnson, pictured at left
ARCHIVAL AND SPECIAL COLLECTIONS, UNIVERSITY OF GUELPH LIBRARY Col. Nathaniel Higinbotham, at left, was mayor in 1868 and one of Guelph's most influential citizens. He and his family lived at the stately Riverview that still stands on Queen Street
COURTESY OF GUELPH PUBLIC LIBRARY ARCHIVES 40 People in Politics the system changed every four or five years as the council experimented with political reform but never tried anything new for long enough to find out if it had been effective. There would be 11, 12 or 18 aldermen. The mayor would be elected by general vote or from within the council ranks. Terms would vary from one to three years
By 1930, things settled down and 11 aldermen and a mayor were elected at-large yearly, then for two-year terms after 1966 and three-year terms from 1983
Consistently through the first half of the 20th century, the members of Guelph city council were primarily businessmen. Like their counterparts in other cities, they made their decisions in the back rooms and public council meetings were short affairs. City contracts went to those who had contacts at City Hall
By the late 1950s television had arrived in most homes and politics was changing at all levels. One of the biggest changes was the participation of women on council and in senior positions at City Hall. Harry Worton recalled "a little rumble" when Mildred Tovell was named city clerk in the 1940s, despite her credentials as a long-time employee in the clerk's office
The first woman councillor was Elizabeth Mowat, who had been runner-up to Jim Clare and was appointed to his seat when he resigned to go after the job of city solicitor. Clare lost his bid, the job going to Richard Hungerford, and Mowat also failed to retain the seat on council at the next election. Elvie Lowell was the next woman to sit on council, managing a less complicated victory in 1956. No other women were elected until Margaret MacKinnon in 1973
Carl Hamilton shook things up in 1970 when Ralph Smith resigned from council to become industrial commissioner
Hamilton was runner-up in 12th position on the ballot but some members of council were not anxious to admit a committed socialist to the horseshoe and positioned Jack Quarrie in competition with Hamilton to fill the vacancy
Hamilton squeaked in on a 5-4 vote after councillor Hayes Murphy concluded that belief in democracy should apply as much in Guelph as elsewhere
Hamilton, a former national secretary of the CCF, recalled many 6-5 votes but said he was part of a group that generally worked things out. One of the issues that dominated council in Hamilton's day was growth. Although politics was not supposed to matter at the municipal level, Hamilton found that the Liberal councillors generally embraced growth while he and the Tories were more cautious. Anne Godfrey recalls being labelled antigrowth but says she just wanted to be sure that growth was carefully planned
In 1992, the electorate voted in a plebiscite for a return to the ward system. John Counsell lost the mayor's job to Joe Young in 1995. In November 2000, "the Brendas," as Chamberlain and Elliott had come to be known, were joined by another woman when Karen Farbridge was elected mayor, defeating two of her fellow councillors and two former councillors. Guelph became the only city in Canada in which women led all three levels of government
Farbridge sees that as a good thing. As mayor she attends countless meetings and is often still the only woman at the table except perhaps for a recording secretary. "I would guess we're a long way from being representative of the population," she says, adding that the backlash against women in politics is still insidious
"Not on a public level, but it's there in the background." Wellington South MPP Harry Worton, Wellington MP Frank Maine, Mayor Norm Jary and club president Bruno Sanvido helped celebrate expansion of the Italian Canadian Club at the sod turning in 1976. COURTESY OF THE GUELPH MERCURY In 2000, Guelph became the only city in Canada where women headed all three levels of government when Mayor Karen Farbridge, centre, was elected, joining MP Brenda Chamberlain, left, and MPP Brenda Elliott. COURTESY OF THE GUELPH MERCURY 41 Arts Music, Art A N D Letters usic was of the amateur variety in the 19th century. Guelph's first "festival" was organized by John Galt for the king's birthday, Aug. 12, 1827. Like many of the celebrations that would follow, the festive mood was fueled by vast quantities of locally-distilled whiskey which in this case helped ameliorate the taste of an undercooked ox
Musical performances were often used to raise money for church benevolent societies or to build the hospitals and over time Guelph developed a reputation for high standards of musical performance, aided by the choir and organ masters hired by local churches. By the time the city was 50 years old, the Guelph Musical Union had been organized, conducted by William Philp, the choir leader and organist at Dublin Street Methodist Church. Philp led the Wellington Field Battery Band to top prize in the band competition at the first Toronto Industrial Exhibition (later the Canadian National Exhibition) in 1879
Together with his counterpart at St. George's Church, Roberta Geddes-Harvey, Philp helped foster a strong musical consciousness. He brought in outside talent for the City Band which became a fixture at local celebrations. The Ontario Agricultural College's Glee Club and Lawrence's Silver Cornet Band were just two of the dozens of popular local groups
The growth of the cultural community bred the early version of the push for a performing arts centre. Philp and others provided the impetus, but just as politics prevented the River Run Centre from being built before the 1990s, so Guelph's 19th century arts community waited until the 1890s before the Royal Opera House opened its doors. Despite the importance of music to OAC life there was also not a proper campus venue until 1924 when War Memorial Hall was constructed
Guelph's musical tradition took off after the opera house opened. Music teachers Jessie Hill, Hattie Kelly, Eva Taylor and Annie Kilgour formed the Presto Music Club in 1898 and held concerts in the opera house and in the town hall auditorium. The Philharmonic Society was formed in 1905, followed by the Guelph Choral Union and the Orchestral Society. The success of native son and operatic tenor Edward Johnson put Guelph on the map
Eddie Johnson never apologized for being a "propagandist for beauty in life." Press coverage of his funeral in Guelph in 1959, attended by Prime Minister John Deifenbaker and hundreds of other dignitaries, credited him with imbuing "a whole continent with an unbridled appreciation of good music." It was a long journey from his humble beginnings, born in 1878 in a small cottage on Verney Street
"There was little music in our town, except what we made among ourselves - in church and with the local band. How in the world I ever took up the profession, I'll never know," he said in a 1953 speech at the Royal Conservatory of Music in Toronto, where he was chairman of the board
By the time Johnson graduated from Guelph Collegiate his vocal talent was undeniable, but he was in his 40s before he made his debut at New York's Metropolitan Opera. As a young man in New York City he dallied with Broadway operetta and sang in churches and synagogues to make ends meet
In 1909, Johnson moved to Italy where he changed his name to Edoardo di Giovanni to win acceptance with European audiences. When his wife died in 1919, Johnson returned to North America with his young daughter, Fiorenza 42 M Edward Johnson performs as Aethelwold in the 1927 world premier of Deems Taylor's opera "The King's Henchman" at the Metropolitan Opera in New York City
EDWARD JOHNSON COLLECTION, ARCHIVAL AND SPECIAL COLLECTIONS, UNIVERSITY OF GUELPH LIBRARY Guelph's Laura Lemon won recognition in England as a composer and poet, most notably for "My Ain Folk." COURTESY GUELPH PUBLIC LIBRARY ARCHIVES Music, Art and Letters (who married George Drew, later premier of Ontario), and joined the Chicago Opera Company. Three years later he returned to New York where he enjoyed more than a dozen years as one of the Met's most acclaimed tenors
Named general manager in 1935, he raised the profile of the company and of North American opera singers before retiring home to Guelph in 1950
It had not been an easy road from Guelph to the Met and Johnson was determined to smooth the road for others
He envisioned a national music education program to train promising young musicians and develop informed listeners. He decided Guelph should be the prototype and donated $25,000 in seed money to the Board of Education in 1928 so that every child could have a musical education. The Depression put an end to the program after only three years
In 1929, Johnson made local musical history with the highly successful Guelph Music Festival at the Guelph Collegiate auditorium, something many view as the trial run for the Guelph Spring Festival. Later, he started a "crusade for strings" to address a shortage of string musicians, leading to the establishment of the Guelph Youth Orchestra
Johnson was almost 80 when Guelph Rotarians Jim Schroder and Trevor Lloyd Jones approached him about founding the Edward Johnson Music Foundation to support young musical talent. Johnson agreed to lend his name to the idea and planned to establish an endowment. He died before that could happen, suffering a heart attack in the lobby of Memorial Gardens in April 1959, just before the first performance of the National Ballet in Guelph. An editorial in the Guelph Mercury mourned the loss of Guelph's "goodwill ambassador" with the contagious smile
The Edward Johnson Music Foundation became a reality through the determination of a group of people in Guelph who believed the community's cultural growth should keep pace with residential and industrial expansion
Undeterred by the loss of their patron, foundation supporters Mannie Birnbaum and Ed Crispin kept the idea alive until the arrival in Guelph of Murdo MacKinnon. As founding dean of arts and director of cultural affairs for the new University of Guelph, MacKinnon earned a reputation as "the festival evangelist." As the foundation grew, MacKinnon and director of music Nicholas Goldschmidt revived Johnson's dream of a Guelph arts festival. Goldschmidt, as head of the Centennial Commission's performing arts division, helped Guelph land the 1967 National Vocal Competition. The success of the competition convinced MacKinnon and Goldschmidt that an annual arts festival would work in Guelph. Since its first official season in 1968, the Guelph Spring Festival has commissioned dozens of works, including the centennial oratorio Angels of Earth by Guelph composer Charles Wilson, and more operas than Toronto's Canadian Opera Company. It has attracted world-renowned artists, including Yehudi Menuhin, Jon Vickers and Oscar Peterson
At first, the festival tried to be all things to all people by including popular music and literary events in the programming, but eventually found its niche in chamber music. MacKinnon believes the "boldness, uniqueness and innovation" of the Guelph Spring Festival was a catalyst for the broad musical tradition that exists in Guelph today. "It grew by force of example," he said, pointing to Hillside, a music festival at Guelph Lake started in 1984, and the eightyear- old Guelph Jazz Festival which both enjoyed huge crowds and accolades in 2001
There had been a push for a new performing arts facility since the demolition of the opera house in 1953. Backed by the Guelph Arts Council and a strong core of women, including Edith Kidd, Anne Godfrey, Edwina Carson, Margaret MacKinnon, Eleanor Ewing and Nancy Coates, it took 40 years for the River Run Centre to become a reality. There was early public resistance to a project some considered elitist and extravagant. But by the 1990s, 43 The River Run Centre opened in 1997 after a decades-long effort by local arts advocates to replace the Royal Opera House that was demolished in 1953
PHOTO BY DON COULMAN Guelph: A People's Heritage 1827-2002 with the support of Mayor John Counsell, public opinion was swayed and Guelph citizens and corporations contributed an astounding $5 million towards the $12 million project
The initial plan was to restore the 1882 Speed Skating Rink as the new arts centre but when it was destroyed by fire, a new building was designed by Toronto architects Moriyama and Teshima and finally opened in 1997. The limestone facade of the skating rink was salvaged and reconstructed beside the River Run Centre. The Guelph Arts Council also supervised the nearby installation of the Time Line/Water Line canoe sculpture by John McEwen, the city's official millennium project
Guelph's support for music education has helped develop popular as well as classical performers. James Gordon, who studied music at the University of Guelph, has gone on to a successful career as a Canadian songwriter and music educator and founder of the Canadian Songwriters' Festival. Singer Jane Siberry started her career while she was a microbiology student at the University of Guelph and a waitress at a downtown cafe. Guelph is home to Jeff Bird of the Cowboy Junkies and songwriter Stephen Fearing as well as musicians Scott Merritt, Lewis Melville and Tannis Slimmon. Bands like the kramdens, Black Cabbage, the Bird Sisters and King Cobb Steelie are all products of Guelph. Many recorded in the 1990s with Dave Teichroeb at his record company, Dave's Records of Guelph (DROG), and helped build Guelph's reputation as a magnet for musical talent
In 1997, Joanne Grodzinski and Robert Pennee won a Juno nomination for their children's CD, Maestro Orpheus and the World Clock, and the Guelph Jazz Festival won the Lieutenant-Governor's Award for the Arts. In 2001, the success of the Linamar-sponsored eyeGO to the Arts program that provides low-cost concert tickets for youth, the birth of the Guelph Chamber Orchestra and the opening of the Guelph Youth Music Centre all suggest that a vibrant musical tradition will endure in Guelph
he sketches and watercolours by David Johnson Kennedy of pastoral scenes in the pioneer village are typical of early-19th century art in Guelph. Later, Victorian-era artists who wanted to make a living from their talent usually left Guelph
Those who stayed in Guelph could only hope for employment where art was part of a more functional endeavor - stained glass for churches and paintings for public buildings
The presence of a post-secondary institution proved to be almost as beneficial to the visual arts as it was to the development of Guelph's reputation as the City of Music. The Ontario Agricultural College established a "picture fund" for buying and displaying works of art. The fine art department at the University of Guelph was founded by Gordon Couling, best known for his tireless efforts to protect Guelph's architectural heritage. Couling was also an artist and a founding member of the Guelph Creative Arts Association. His most outstanding work is perhaps the stained glass he designed for Paisley Memorial United Church on Margaret Street. Guelph painters who earned reputations at home and abroad include portrait and landscape artist Evan Macdonald and watercolourist Effie Smith. Lois Etherington Betteridge is Canada's most prominent silversmith and Ken Danby has brought international recognition to Guelph for his high-realist painting and silk-screened prints. In 2002, Danby, Guelph lawyer and writer T. Sher Singh and scientist and arts advocate Bob Gillham were awarded the Order of Canada
In 1978, the University of Guelph, the city, Wellington County and the public school board entered an historic agreement to create a 25,000 square-foot public gallery in the former Macdonald Consolidated School. The building was renovated by architect Raymond Moriyama and the Macdonald Stewart Art Centre opened in 1979
Under the leadership of director Judy Nasby, the centre has acquired a renowned collection of Inuit art, part of a collection of more than 4,000 works of Canadian art. The gallery's profile is also enhanced through the steady growth of the Donald Forster Sculpture Park, named after the university's third president
44 Guelph's Hillside Festival attracts thousands of people to a weekend of music each summer at Guelph Lake. PHOTO BY TRINA KOSTER, COURTESY OF HILLSIDE FESTIVAL T Today, Guelph supports a strong creative arts community. Throughout the year their work is exhibited and sold at studio tours and arts festivals. But making a living as an artist remains a struggle. Loss of inexpensive studio space to developers, especially downtown, has brought many Guelph artists together in an effort to create a visual arts centre
linor Glyn, an early 20th century novelist, and poet Alice Parker Iles were from Guelph, but it is in the late 20th century that Guelph writers have been most successful
Among the most prolific are two of Canada's best-loved children's authors, Bob Munsch and Jean Little. Munsch came to Guelph to teach in the family studies department at the University of Guelph and discovered through his work that children loved his stories. He found instant fame with his controversial story, the "Paper Bag Princess" and won the Order of Canada in 2000 shortly after the release of his 35th book
Little's roots go much farther back in Guelph. Born to missionary Canadian physician parents in Formosa (Taiwan), her mother was Guelph's first woman doctor. Her failing eyesight steered her towards a career as a writer and her first novel, "Mine for Keeps", won the Little, Brown Canadian Book Award in 1962. She has become a bestselling author of books for young readers with titles that include "From Anna" and "Different Dragons"
The university's English and drama departments have cultivated much of Guelph's cultural life. OAC English professor O.J. Stevenson was known for bringing his victrola into the classroom and his successor George Elmore Reaman was responsible for instituting Canada's first course in radio broadcasting in 1939 and for fostering a love of music in students through the Sunday Nine O'clock concert series
Music, Art and Letters "Grand Trunk Railway, Across the Speed, at Guelph, Canada West 1861" by David Johnson Kennedy. Purchased through the Alma Mater Fund, 1972/73. UNIVERSITY OF GUELPH COLLECTION Guelph-born Rolfe Scarlett, an abstract painter, set and industrial designer and jewelry artist, worked for years at the Guggenheim Museum in New York City which still owns a large collection of his work
MACDONALD STEWART ART CENTRE Greg Denton's "anyone lived . . ." 2000 depicts 400 artists, musicians, merchants, writers and people from Guelph. The work was commissioned by the Macdonald Stewart Art Centre to celebrate Guelph's 175th birthday with funds raised by volunteers and with assistance from the Canada Council for the Arts
PHOTO BY DEAN PALMER, MACDONALD STEWART ART CENTRE COLLECTION 45 E Guelph: A People's Heritage 1827-2002 46 "The Ontario Agricultural College" by A.Y. Jackson showing Johnston Hall, the Chemistry Building, the Administration Building, Massey Hall and Library, 1959. Presented by the OAC Class of 1909 during the celebration of their 50th anniversary
UNIVERSITY OF GUELPH COLLECTION Decades later, English professors Constance Rooke and Janice Kulyk Keefer were guiding forces behind the establishment of the Eden Mills Writers' Festival. The Guelph Jazz Festival was the progeny of English professor Ajay Heble. English professor and author Tom King has achieved cult status with the CBC Radio's Dead Dog Cafe Comedy Hour. Guelph is also home to writers Dennis Bock, Sandra Sabatini and Mary Swan, who won the prestigious O Henry short story prize in 2001
On campus, Canadian playwright Judith Thompson and scholars Ric Knowles and Alan Filewood have raised the stature of the university's drama department. Some of Guelph's finest dramatic productions are mounted at the George Luscombe (formerly the Inner Stage) Theatre, launching the careers of designer Sue Lepage, actor Peter Donaldson and arts administrator John Cripton
Through the efforts of Len Conolly, the MacLaughlin Library acquired Canada's largest collection of theatre archives including the Shaw Festival collection. The library is also recognized for its Scottish collection and for the Lucy Maud Montgomery archives collected by Mary Rubio and Elizabeth Waterston
In the community, Guelph Little Theatre has provided a stage for amateur thespians since the 1960s. When their Dublin Street home in the former Salvation Army citadel was destroyed by fire in 1993 the troupe relocated to a renovated factory on Morris Street. Royal City Musical Productions, under the direction of Kay McKie, began staging Broadway musicals in 1979, first on the stage of John F. Ross high school and now at the River Run Centre
The company provided a learning ground for Jeff Norman, Cathy Akin and others who went on to highly successful careers in professional theatre
"Carousel Hill" by Ken Danby, 1977 watercolour of the carousel at Riverside Park in Guelph. In 2002, Danby received the Order of Canada
COPYRIGHT 1977 KEN DANBY. ALL RIGHTS RESERVED When we came to Guelph in 1978, we were enthusiastic that we had carefully selected a city rich with heritage and pride, vibrant family neighbourhoods and a thriving culture, economy and centre of academic excellence
Today we are a proud corporate partner and Guelph, you continue to be a gracious host. Thank you for our extraordinary employees, for our generous friends and the opportunity to grow with you
Our congratulations to the City of Guelph on so many achievements in the last 175 years
Sports Slapshots A N D Shortstops lthough recreational hockey was popular in the 19th century, it was not until 1897 that Guelph had a team, the Victorias, in the Ontario Hockey Association. The sport really took off after the First World War when the local team, based out of the Cambridge Ice Palace at the corner of Paisley and Norfolk streets, made the 1923 OHA finals
During the 1930s, hockey was championed by Roy Mason who purchased the deteriorating rink and kept it going as Mason's Arena. Hockey's fortunes turned around when Memorial Gardens opened Nov. 11, 1948
With a top new facility, the city was able to put together a winning team, the Biltmore Madhatters, that won the Memorial Cup in 1952. The powerful Guelph club was a training ground for many players who went on to careers in the National Hockey League. Guelph players like captain Andy Bathgate, Harry Howell, Dean Prentice and Ron Murphy helped rebuild the New York Rangers
Another member of the 1952 winning team, "Leapin" Lou Fontinato, who grew up in St. Patrick's Ward in Guelph, was signed by the Rangers in 1954. He played with them for eight years before being traded to the Montreal Canadiens. A year later, in March 1964, his career ended during a game at the Forum against the Rangers when he broke his neck while being checked against the boards. He retired to Guelph and today farms near Eden Mills
Guelph took the Memorial Cup again in 1986 when the Platers beat the Hull Olympiques. Once again, the Guelph team sent players to the NHL, including Gary Roberts, Steve Chiasson and Kerry Huffman. Their coach, Jacques Martin, went on to coach in St. Louis and Ottawa
Guelph made it to the finals again in 1996. The Guelph Storm had finished the season on top of the OHL with outstanding defence, goaltending and teamwork, but it lacked a big scorer and was quickly eliminated by the Granby Predateurs
By the 1990s, Memorial Gardens had fallen into disrepair. Keeping a team in Guelph meant a new arena would have to be built and deciding where to put it became a divisive community issue. After years of political wrangling, the downtown proponents won out over those who thought it should be built in the west end and the city negotiated a deal with Nustadia Developments to build a $21.5 million facility. The Guelph Sports and Entertainment Centre opened in September 2000 on the spot that had been vacated by Eaton's
The arena was meant to boost the fortunes of the city core, helped by the redevelopment of the remainder of the former Eaton Centre Mall. When the sale of the near-empty mall dragged on, another controversy erupted as Guelph city council learned that Nustadia had failed to make its loan payments. Not wanting to take ownership of the arena, council voted to make the loan payments for four years and give Nustadia more time to make the facility profitable. The city got the boost it was looking for when it was chosen to host the 2002 Memorial Cup
If hockey was only informally organized in the 19th century, baseball was another matter. The Maple Leafs were formed in 1861 and quickly helped the town earn a reputation as one of the most enthusiastic baseball towns in North America. The Leafs were Canadian champions three years running beginning in 1869, a feat that earned them permanent possession of the coveted "silver ball." After joining with George Sleeman's Silver Creeks Baseball Club, the Leafs became world semi-professional champions in 1874, winning three straight games in Watertown, New York, including a 13-4 victory against the Ku-Klux team from Oneida
Baseball fever was at such a pitch that a game in Guelph leading up to the Watertown tournament was reported to have drawn a crowd of 10,000. It was an auspicious start for the Guelph club, and local sports fans are still singing the team's praises
A decade-long rivalry between the Leafs and the Galt Terriers had one or the other managing to win the inter-county championship most years between 1910 and 1920. The Guelph Outfitters Baseball Club won the Ontario 49 Hockey fever hit Guelph in 1952 when the Biltmore Madhatters won the Memorial Cup. Here trainer Joe Veroni, wearing hat, and owner Roy Mason, holding cup, celebrate with the team, including Lou Fontinato (standing at right)
COURTESY OF LOU FONTINATO A Junior Championship in 1922. Joe Kaine dominated the game in those days and in 2001 the city promised to retain the name when the Joe Kaine field at Centennial Park is moved to another location
Growing up near Exhibition Park, Bill "Mr. BIG" Craven had a typical childhood for a Guelph boy - hockey in the winter and baseball in the summer every day until the sun went down. When lights were installed at the Exhibition Park stadium in the late 1940s people would line up an hour before a game to get a seat in the grandstand
Baseball attendance fell in the '50s. "It's like in any other sport," said Craven. "If you win, they come." Guelph's baseball players were not winning
After Guelph won the inter-county major baseball championship in 1932 there was a dry spell until the 1956 senior inter-county championship win and a repeat performance by the Guelph CJOYs in 1970. Over the years the grandstand in Exhibition Park fell apart. There was plenty of arguing between fans and Guelph city council over how much money and effort should be invested in repairs until finally, in 1988, a group of fans formed Baseball in Guelph (BIG) and pressured council to make major improvements. They won larger dressing rooms, a better ball diamond and a roof over the stands at The David E. Hastings Stadium
"Our park was the laughing stock of baseball, and now it's one of the best in the league," says Craven
Guelph's teams started winning again. In the 13 years after BIG was formed, the junior team won five championships and was runner-up four times. It provided an excellent crop of players for the senior team, the Royals, who also performed well, winning championships in 1993 and 1997
In 2000, the team came full circle, returning to its roots by reclaiming its old name, the Silvercreeks. Their job done, BIG handed the reins over to a new crop of volunteers in 2001
The Queen's Plate orse racing was always popular in Guelph, despite the disapproval of the local clergy. During the 19th century, Rev. Arthur Palmer of St. George's Anglican Church would regularly speak out against the "demoralizing effects" of the activity and would lobby against events organized by the local turf clubs
Although religious leaders carried much influence in those pioneer days, on this point, they were unsuccessful
On July 5, 1864, Guelph became a derby town for a day when it hosted the Queen's Plate, the only time the event was ever held in the Royal City. It was also the first time since the race started in 1860 that it was not run at the Carleton Race Course in Toronto
It was a hot day and thousands of people stirred up a lot of dust as they descended on the town by carriage, by foot and by train, headed for the one-mile course on the Newstead Farm near Bullfrog Pond on Eramosa Road. A special grandstand was built for the ladies and there was another for the dignitaries including MPP Arthur Hogg, Sheriff George Grange, Judge J.J. Kingsmill, Mayor William Clarke and Hon. A.J. Fergusson-Blair
The Union Brass Band entertained and every hotel in the town was full
It was the largest field ever for the running of the Queen's Plate, with 12 horses competing for the prize of 50 sovereigns. The winner was a four-year-old filly named Brunette, owned by Dr. George Morton of Bradford, the reeve and coroner of Simcoe County and a leading horse breeder
he first established sports team in the city was the Guelph Cricket Club which played on the grounds of Market Square beginning in 1833 and later moved beside Goldie Mill. Thomas Goldie was president of the Ontario Cricket Association in 1892
Probably the most enduring sport in Guelph has been curling. Dr. William "Tiger" Dunlop, who helped Galt chop down the maple tree to found the city, would join some of the earliest settlers for games on the Speed River or on Guelph: A People's Heritage 1827-2002 50 The Guelph Maple Leafs baseball team was perhaps the greatest team in Guelph sports history, winning the world semi-professional championship in 1874. COURTESY OF GUELPH PUBLIC LIBRARY ARCHIVES H T local ponds. The Union Curling Club was formed in 1836 by immigrants from Scotland, the birthplace of curling
Games would be organized near Allan's Dam or the Dundas (Gordon Street) bridge. The game really took off when the first covered rink opened in 1869 at the corner of Huskisson (Lower Wyndham) and Wellington streets
In 1888, brewer George Sleeman organized a second club, the Guelph Royal City Curling Club, and spearheaded construction of the Victoria Rink on land that had been the town's burial ground before the Union and St. George's cemeteries, later Woodlawn Cemetery, were built in the north end. The rink was enjoyed by curlers and skaters in the winter and by roller skaters in the summer. It operated until the city purchased the land in 1968 for what is now the Baker Street parking lot
Over the years the city produced some excellent curlers. In 1918 the Royal City club won the Ontario Tankard. The two clubs united in 1926 as the Guelph Curling Club. Curling has remained strong in Guelph and in 1997 the Guelph club hosted the Ontario Men's Curling Championship
Guelph has produced an impressive number of individual athletes. Jack Purcell was world badminton champion between 1932 and 1945. In 1911, runner Freddie Meadows, a moulder at the Taylor-Forbes Company, won the middle- distance world championship, competing against Tom Longboat at Madison Square Gardens in New York City. Nationally, George Creelman and George Chapman won top honours in lawn bowling in the early 1900s. Mico Valeriote, later a city alderman, made a name for himself in the early 1930s as a long-distance runner. One of the greatest Guelph athletes was Victor Davis, a swimmer who trained as a teenager with the Guelph Marlin Aquatic Club. In 1984, Davis earned an Olympic gold medal for his world record performance in the 200- metre breast stroke. He was just 25 in 1989 when he died after being hit by a car outside a Montreal bar
In the 1940s and '50s, Guelph turned out a surprising number of professional boxers, including the Zaduk brothers - Bill, Peter and Mike - as well as Joe Contini and Manny Sorbara. Many of the young Italian boys would work out in the basement of Sacred Heart School with trainer Joe Veroni. Rod Lamont, Ontario boxing champion in 1924, founded the Guelph Boxing Club and coached the Canadian Olympic boxing team in 1936. The greatest Guelph boxer was Cosmo (Cutts) Carere who won the Ontario heavyweight championship in the 1920s
Minor sport has a huge following in Guelph, supported financially by local businesses and kept going by volunteers. Minor baseball has experienced sharp fluctuations, often influenced by the fortunes of the Toronto Blue Jays and competition from soccer, lacrosse, track and field and basketball. In 2001, 3,858 youngsters aged four to 19 were signed up to play soccer while only about 2,080 opted to play ball
Soccer has deep roots in Guelph. As early as the 1880s Guelph teams played soccer at Exhibition Park. The game was tremendously popular through the 1890s and in 1905 a league was formed by the Guelph Scots, the Guelph Rovers and the "Red and Blue Soccer Machine" from the Ontario Agricultural College
After the First World War, soccer lost ground to baseball and American football, a slump that was blamed on the importing of English and Scottish soccer players and a failure to develop young local talent through minor league play. Soccer enjoyed a resurgence during the Second World War when teams of servicemen, including members of the Royal Netherlands Army training in Guelph, formed a league
Soccer flourished again in Guelph during the 1970s and 1980s when the Guelph Royal Oaks had a strong team
Since then it has become primarily a recreational sport with a growing number of female teams
The sheer numbers of children enrolled in hockey, baseball and soccer have challenged the city's ability to keep up with the demand for ice surfaces and lighted ball parks and soccer fields. "Luxuries" like recreation must also compete for dwindling budget dollars as cities wrestle with new responsibilities for social housing, welfare and public health. The ill will between the provincial government and the province's teachers has hurt school sports programs but Guelph's high school athletes continue to excel in local, regional and national competitions
Slapshots and Shortstops 51 Cosmo "Cutts" Carere, Ontario heavyweight champion in the 1920s, led a strong Guelph boxing tradition
Carere later became a local developer
COURTESY OF GUELPH MUSEUMS Environment A Green C I T Y he Guelph Horticultural Society, established in 1851, was one of the earliest horticultural societies in Ontario
Just 25 years after the wholesale clearing of trees to create a town, the society was formed to plant shade trees on "The Avenue" (Waterloo Avenue). The society's primary focus became the beautification of the market square, but at times the forces of progress made their work difficult. When the railway arrived in 1856, John Higinbotham, the son of Col. Nathaniel Higinbotham, who had lived next to the square in the Priory, lamented the loss of a downtown gem. "Truly, one can say, who visits the present scene of desolation with its odoriferous stock yards and wheezy, asthmatic locomotives - the Glory has departed," he wrote
The market square was certainly changed forever, and the glory of the virgin forest that it replaced was long gone, but over the years Guelph has redeemed itself in many ways. The oldest park in Guelph is the 32-acre Exhibition Park developed in 1871 as a site for the agricultural society's annual fall fair. The Guelph Central Exhibition was held in an octagonal fair building and on the grounds of the fenced park. The fair flourished until 1879 when the first Toronto Industrial Exhibition, later the CNE, was held in Toronto. The park had a bandstand for most of its first 100 years and was a gathering place for Sunday evening concerts and political and patriotic meetings. It was torn down in 1964 but a new bandshell is part of a plan for redevelopment of the park
Riverside Park opened in 1905 and was part of Guelph Township until the 1953 annexation. The park was part of a plan by the Guelph Radial Railway, then headed by industrialist J.W. Lyon, to boost ridership. People would ride the streetcars out to the park for company picnics, skating, concerts, dances at the dance hall or to visit the zoo, complete with bears and monkeys. In 1908, Lyon donated land for another park that still carries his name The floral clock in Riverside Park, decorated with more than 6,000 plants and flowers each year, was designed in 1954 by the city's long-time parks administrator, John "Jock" Clark, who combined his love of gardens with a passion for old clocks. Each year the floral design is changed to commemorate a different event and historians report that it is Canada's only patented clock
Jubilee Park was created when the 19th century market shelter was torn down but the prime downtown land was later redeveloped for the Grand Trunk Railway station. Many parks filled the void. There are now more than 100 in Guelph, many bearing the names of people who have made important contributions to the city
Skov Park, W.E. Hamilton Park and Fitness Trail, Hugh C. Guthrie Park, Wolfond Park and Mico Valeriote Park are all named after men who contributed time, money or land to the city. Margaret Greene Park was named after the woman who donated 33.5 acres in the city's west end for a park in 1966. Heritage Park was excavated in 1977 from the ruins of Allan's Mill and Hillcrest Park on Grove Street was created after the 500,000-gallon standing water reservoir was removed
A group of former classmates of John Kenneth Macalister petitioned the city to rename St. George's Park in memory of the Rhodes scholar who was hanged by the Nazis at Buchenwald in 1944; the city agreed instead to create Macalister Park in the south end. Today, the Alf Hales Memorial Trail and Overlook links up with the TransCanada Trail and Guelph brings home prizes almost every year in the Communities in Bloom and Nations in Bloom competitions
Ironically, many of the city's beautiful riverside parks are built on industrial and household garbage dumps
During the 19th century, three bridges crossed a broad expanse of channels near Edinburgh Road where the Speed now travels in a straight line. There was nothing to stop plating and other industries from discharging heavy metals into the sewers. Silver Creek flowed on the surface but today is enclosed in storm sewers below a residential neighbourhood and Silver Creek Park
This postcard of Exhibition Park depicts the busy fairgrounds
The annual Guelph Central Exhibition was held in the park from 1871 to 1915. The park was fenced and had a large wooden exhibition building with four wings called the Crystal Palace
COURTESY OF GUELPH MUSEUMS 52 T In the 1970s, Pollution Probe, a campus environmental group, presented a report to Guelph city council recommending that the riverlands that had been used as landfill until the 1960s be converted into parkland
The Speed River Cleanup, started in 1981, contributed to a gradual shift in the community. The Speed River Project, coordinated by Peter Meisenheimer and Mike Pearson, promoted restoration and naturalization of the river corridor and thousands of people in Guelph participated
Also critical in Guelph's environmental evolution were the purchase of the Arkell Springs to secure Guelph's water supply and the Hanlon Creek Watershed Study which preserved an original habitat of brook trout. Former provincial cabinet minister W.E
(Bill) Hamilton was mayor when the city learned that a Kitchener gravel company had purchased the Arkell land. Hamilton used his powers of persuasion on the company and on Queen's Park to secure the property for the city. Hamilton was also one of the people responsible for the city putting every home on water meters. Previously, people had paid for their water based on the number of taps in their homes. Switching to meters reduced water consumption by 25 per cent
In the 1960s, several aldermen worked with scientists at the University of Guelph to create a plan to protect the Hanlon Creek, which was threatened by rapid industrial and residential development in Guelph's south end. Their job was made easier by city manager Fred Woods who convinced the city and the Grand River Conservation Authority to buy up land to preserve the watershed
Garbage was a highly contentious issue. The city and the county could not find a community that was willing to host a new landfill site. The sense that incineration was a done deal served as a clarion call to the growing environmental movement at the University of Guelph. OPIRG-Guelph, one of the public interest groups inspired by American activist Ralph Nader, was established on campus in 1976 and early organizers Peter Cameron and Tom Kleinbeernink set out to sell the city on the three Rs - reduce, recycle and reuse. In 1987, campus and community volunteers established a recycling depot next to the lawn bowling club, the lead-in to the blue box program
Environmentalist Evan Ferrari lobbied for more public consultation in the development of a waste management master plan
The garbage crisis could have descended into ideological warfare but developed instead into what Dan Hoornweg, the city's former waste management co-ordinator, calls "a happy confluence of interested and willing people." He gives credit to teachers at local schools for creating a generation of students who forced their parents to recycle, Chris Clark at the Guelph Tribune for giving recycling good press, the Bookshelf for carrying books about the environment, Brenda Elliott for organizing women to fight incineration, garbage hauler Ken McLellan for buying into recycling, Alderman Ken Hammill for bringing Guelph city council on side and OPIRG for keeping up the pressure. After city engineer John Bull and other officials travelled to Europe to investigate waste management practices that incorporated alternatives to incineration, Guelph made the leap to state-of-the-art wet/dry recycling
The balancing act between the forces of progress and the importance of protecting the natural environment has constantly been tested during half a century of rapid suburban development. The Hanlon Creek study was a turning point for planning in Guelph. Decisions no longer flowed from the top. They were reached through consideration of all the environmental, social and economic factors, and with the involvement of people from all sectors
Hoornweg, Kleinbeernink and Graham Knowles, president of Hart Chemical, met over coffee and laid the groundwork for Guelph to start the first round table on the environment and the economy in Canada. The River Systems Management Plan spawned an advisory committee that provides input on development applications and strategic planning. Stephen Rodd and the Green Plan Steering Committee monitor Guelph's unstoppable growth
Environmental protection is now imbedded in the bureaucracy where people like city engineer James Etienne have become champions of environmental initiatives. Citizen watchdogs like Hugh Whiteley continue to raise the alarm at City Hall when they think the environment is in jeopardy. The risk is that as Guelph continues to grow it will become an outward-looking bedroom community. In 2001, Guelph's mayor, Karen Farbridge, a former OPIRG coordinator, launched a "smart growth" initiative to mitigate the risk
A Green City Jubilee Park was created when the 19th century market shelter was torn down but was later developed for the Grand Trunk Railway station, now the Via Rail station. PRIVATE COLLECTION 53 Ahead 54 L O O K I N G Ahead n its 175th birthday, Guelph is what it has always been - a good place to live
What makes it that way in 2002 is dramatically different from what the pioneer village had going for it in the 19th century. Guelph is no longer a rural community, and it is no longer overwhelmingly British in its character
Massive post-war growth and the arrival of the University of Guelph in 1964 set the city on a new course and today Guelph is a multicultural urban centre dealing with urban problems like homelessness and pollution. It is also a sophisticated city that wants its children to be well educated, cultured, tolerant and physically fit, and to be able to develop those strengths at home
By resisting amalgamation into Waterloo region, Guelph was forced to become strong enough to go it alone and to nurture an identity that values the arts, a healthy environment and the welfare of its more vulnerable citizens
Guelph citizens typically resist the top-down approach and one of the benefits of staying out of regional government is that public participation has remained strong. "The community is always ahead of the politicians," says Guelph's mayor, Karen Farbridge. It was public participation that gave Guelph its own railway, its first industrial basin, the Guelph General Hospital, recycling and the River Run Centre. Public participation drove the development of the city's well-used network of parks and trails along a revitalized and naturalized river system
A sense that government had abdicated its responsibility for social housing spawned the Wellington Guelph Housing Committee which could well succeed in changing public policy. Alarm over widespread illiteracy has triggered a community response. The campaign to raise money for equipment for Guelph's redeveloped hospitals is a testament to the community's ability to get the job done
People are what have made the difference. These pages could have been filled just by listing the names of those who have put their stamp on Guelph
People like no-nonsense judge Henry Howitt, outspoken alderman Albert Frank and ecumenical priest John Newstead
Individuals who have given much to their community like arts advocates Helen Brimmell and Sally Wismer, Children's Aid directors Fred Promoli and Moe Brubacher, teachers Daisy Pope and Joe Tersigni, business leaders Bob Ireland and Martha Jakowlew and social activists Lucy Reid and Chris Margetson
How Guelph grows towards the end of its second hundred years depends on how people participate in their community over the next 25 years. They will have to grapple with big issues. A truly viable city has to have a viable core and Guelph's downtown has still not recovered from the destruction of much of its architectural heritage during the 1960s and the blunder of the Eaton Centre. But a new arena and performing arts centre, visionary public realm and transportation plans and redevelopment of the downtown mall, Memorial Gardens and the Baker Street parking lot could turn things around
Protection of the quality of life that exists today will depend on good planning if municipal infrastructure is to keep up and if people in the expanding suburbs are going to think of themselves as Guelphites. Growth may not come just from urban sprawl, but from governmental change if the sharing of services with Wellington County puts amalgamation back on the table
Throughout its history, Guelph has had to balance the pressure to grow against the desire to maintain its small-city feel. Sometimes the balance was lost and polluting factories were allowed to proliferate, high rises were built that blocked the view of the city's historic churches and wetlands were drained in the rush to expand
For the most part, the people who have made Guelph what it is have done a good job. They have balanced the demand for sports and recreation facilities with the desire to support the arts and juggled maintenance of roads with The Church of Our Lady Immaculate, inspired by the 13th century French Gothic cathedral at Cologne, Germany, and designed by renowned Catholic architect Joseph Connolly, is the city's defining structure. PHOTO BY HILARY STEAD O Looking Ahead 55 the growing need for social services. One of the city's greatest assets in ensuring people will be able to pay the taxes to provide the services is its diverse economy. Guelph's links to agriculture and rural life are still strong, especially at the university where scientists have helped Ontario remain the largest agricultural producer in Canada. Linamar, the city's second largest employer, heads a large automotive sector. Information technology, health care, insurance, creative arts and manufacturing are all represented in an economy that still includes many locally-controlled companies
Salaries in Guelph for university professors and company presidents may not match what is available in the United States or in larger Canadian centres, but Guelph wins hands down because of the quality of life. Because of the carousel at Riverside Park and the covered wooden bridge over the Speed River. Because of Hillside Festival and the Dragon Boat Races at Guelph Lake. Because of minor sport and summer camps that keep kids busy and out of trouble. Because of concerts in the Church of Our Lady and a bookstore that is also a cinema, a pool hall and a restaurant. Because of the beautiful stone buildings and the intimacy of the Farmer's Market
John Galt believed that celebrations were important events in communities. He chose St. George's Day for the ceremonial felling of the first tree to provide some insurance that the solemn occasion would be remembered. In the 21st century, few people mark St. George's Day, but the 175th anniversary of the founding of Guelph, a city where good things happen, is a day to remember and to celebrate
Happy Birthday, Guelph
The Queen's representative in the Royal City, Governor General Jeanne Sauve, officiated in 1985 at the unveiling of the Family of Man fountain at St. George's Square
The work by sculptor Bill McElcheran was a gift from the city's Italian community, represented in this photograph by John Valeriote
COURTESY OF THE GUELPH MERCURY Bibliography 56 Bibliography Allan, David. Guelph: Its Early Days and Later. Guelph, 1939
Allan, David. Some of Guelph's Old Landmarks. Ontario Historical Society, 1934
Anderson, Rosemary, and Matheson, Dawn (editors). Guelph: Perspectives on a Century of Change 1900-2000
Guelph: Guelph Historical Society, 2000
Breeze, Kim. The True Story of the Harvey Murders. Guelph: University of Guelph, 2000
Burrows, C. Acton. The Annals of the Town of Guelph 1827-1877. Guelph: 1877
Cauz, Louis. The Plate: A Royal Tradition. Toronto: Deneau, 1984
Christensen, Ingrid. The History of the Guelph Police Force. Guelph: Guelph Police Force, 1984
Cole, Harold. The Guelph Sports Hall of Fame
Coulman, Donald. Guelph: Take a Look At Us! Cheltenham, Ont.: The Boston Mills Press, 1976
Crowley, Terry. For All Time: A Centennial History of St. James the Apostle Anglican Church, Guelph, Ontario
St. Jacobs, Ont.: Printed by St. Jacobs Printery, 1990
Conolly, Leonard, and Dent, Gloria (editors). Guelph and Its Spring Festival. Guelph: Edward Johnson Music Foundation, 1992
Galt, John. The Autobiography of John Galt. London: Cochrane and M'Crone, 1833
Gattinger, F. Eugene. A Century of Challenge: A History of the Ontario Veterinary College. Toronto: U of T Press, 1962
Gillespie, Gilbert. Public Access Cable Television in the United States and Canada. New York: Praeger Publishers Inc., 1975
Guelph Advertiser
Guelph Collegiate Vocational Institute. Acta Nostra 1926
Guelph General Hospital. A Century of Care and Concern: Guelph General Hospital. Guelph, 1975
Guelph Herald
Guelph Historical Society. Historic Guelph (periodicals)
Guelph Mercury
Humber, William. Cheering for the Home Team. The Boston Mills Press, 1983
Hunt, James. Wisdom of the Past: Physics at the Ontario Agricultural College. Guelph: University of Guelph, 1989
Hurtig Publishers. The Canadian Encyclopedia, 2nd ed. Edmonton: 1988
Johnson, Leo. History of Guelph 1827-1927. Guelph: Guelph Historical Society, 1977
Lapp, Richard, and Macaulay, Alex. The Memorial Cup: Canada's National Junior Championship. Madeira Park, B.C.: Harbour Pub., 1997
LACAC. Designated Buildings and Structures of Architectural and Historic Interest in the City of Guelph
Mercer, Ruby. The Tenor of his Time: Edward Johnson of the Met. Toronto: Clarke, Irwin, 1976
Moore, Archdeacon Peter (editor). A History of St. George's Church. Guelph: St. George's Church, 1982
Murray, David. Hatching the Cowbird's Egg: The Creation of the University of Guelph. Guelph: U of G, 1989
Ross, Alexander. The College on the Hill: A History of the Ontario Agricultural College 1874-1974. Toronto: Copp Clarke Pub., Ontario Agricultural College Alumni Association, 1974
Shutt, Greta. The High Schools of Guelph. Toronto: University of Toronto Press, 1961
Stamp, Robert. The Schools of Ontario, 1976-1978. Government of Ontario, 1982
Statistics Canada. Profile of Census Divisions and Subdivisions in Ontario, 1996
Stelter, Gil. The Carpenter/Architect and the Ontario Townscape: John Hall, Jr., of Guelph. Historic Guelph, 1991
Stelter, Gil. Guelph and the Early Canadian Town Planning Tradition. Ontario History, 1985
Stelter, Gil. Henry Langley and the Making of Gothic Guelph. Historic Guelph, 1989
Stewart, Robert Alan Maclean. A Picture History of Guelph. Guelph: Robert Stewart, 1976-78
Thompson, Robert. A Brief Sketch of the Early History of Guelph. Guelph: Mercury Steam Printing House, 1877
University of Toronto Press. The Dictionary of Canadian Biography. Toronto: 1966-
Waterston, Elizabeth (editor). John Galt: Reappraisals. Guelph: University of Guelph, 1985
Wellington County Historical Atlas Wellington County Historical Society, Wellington County History (periodicals)
Zeman, John Paul. A Search for Successful Government Structure: Urban Political Reform in Guelph 1900-1925
Guelph: U of G
57 Steering Committee City of Guelph 175th Anniversary Steering Committee For everyone in Guelph, 2002 is a year of celebration
The many events and special projects including Guelph: A People's Heritage 1827 – 2002 have been carefully planned by a hardworking committee including: Peter Barrow Don Drone Mayor Karen Farbridge Ken Hammill Norm Jary Leslie LaCelle Gus Stahlmann Special thanks to Norm McLeod for his passionate and focused leadership in the development of this book
In 1832, Thomas Adsett emigrated from the hardship of Dickensian England to an exciting new land full of hope and future
Thank you, Guelph! . . . for a new place to settle . . . for education, entrepreneurial opportunity, recreation and cultural pursuits
Today, the Adsett family remains in the Guelph area and like so many local families, has roots from coast to coast of our great country
We look forward to many more great years together
The Adsett Family of Guelph/Wellington A proud Canadian family since 1832 Committed to Community Service Thomas Adsett, 1832 Congratulations Guelph on your 175th! Thanks for the photographs The wonderful historical photographs and illustrations throughout this book would not have been available without the generous cooperation and permission of the following community groups and individuals: • Archival and Special • Hillside Festival Collections, University • Trina Koster of Guelph Library • Bill MacDonald • Don Coulman • Macdonald Stewart • Ken Danby Art Centre • Gloria Dent • Dean Palmer • Greg Denton • Public Archives • Ted Ernst of Canada • Lou Fontinato • Shirley Reed • Guelph General Hospital • Hilary Stead • The Guelph Mercury • Gil Stelter • Guelph Museums • Geza Tormasi • Guelph Public Library • Wellington County Archives Museum and Archives • Guelph Transit Founded in Guelph in 1966, Linamar Corporation is a dynamic, growth-oriented corporation in the precision machining segment of the automotive and related industry. With our headquarters and major manufacturing capacity in Guelph, Ontario, Linamar employs over 8,000 people worldwide in 30 autonomous facilities and one product development centre in Canada, the U.S., Mexico and Hungary. Sales in 2001 were in excess of $1.2 Billion
Proving our ongoing commitment to superior quality and service has made Linamar a leader in our industry. We are a people oriented company that fosters continued learning, personal contribution and outstanding performance
Linamar Corporation Linamar Corporation 287 Speedvale A 287 Speedvale Ave., W ve., W., ., Guelph, Ontario Guelph, Ontario CANADA CANADA N1H 1C5 N1H 1C5 Tel: (519) 836-7550 el: (519) 836-7550 Fax: (519) 824-8479 Fax: (519) 824-8479 w w w . l i n a m a r . c o m s t r e n g t h O u r i s i n o u r p a r t s
O u r p a r t s i n c l u d e y o u
precision machining casting sub-assembly & assembly 36 Years in Our Community Guelph: A People's Heritage 1827-2002 Written by Hilary Stead Layout and design by Barrow Communications © The City of Guelph 2002 All rights reserved
60 Proudly sharing our name, our heritage, our future THE UNIVERSITY OF GUELPH Partnering with Guelph for 128 years Please visit the campus often With a heritage that goes back to 1874, the University of Guelph has grown into a world-class education and research institution that carries the Guelph name around the globe
• 72,000 alumni in 115 countries, 7,000 grads live in Guelph • The hub of Guelph's agri-food technology cluster • Local economic impact of $673 million annually • Leadership in the arts and cultural activities • Up to 4,800 campus volunteers in local agencies • Largest United Way campaign in Guelph www.uoguelph.ca    



William Eade Will – proved 1824
From PRO Canterbury Wills

The Last Will and Testament of me William Eade of Bordeaux in the kingdom of France now at Hitchin in the County of Hertford esquire
I appoint my brother in law Doctor Samuel Pitt my brother Joseph Eade and my friend Benjamin Aislabie of the ?? wine merchant Executors of my will and Guardians of my children during their respective minorities
I give each of them the sum of ten pounds for a ring and the sum of ten pounds to my mother in law Mrs Vaux my uncle Bowles and Aunt Roberts each for a ring
I give mourning rings to each of my friends as my executors may think proper
I give to my son William my Gold Watch Chain and seals and my books
And to my daughters Margaret and  Mary Ann such of the trinkets or other valuables of that sort which I may die possessed of as my executors may think proper to divide between them
I give to my said Brother Joseph five hundred pounds and the choice of a picture from the collection I may possess at my decease
I devise to my said Brother Joseph and his heirs my freehold cottage with the Appurtenances at Stoke Newington in the County of Middlesex in the occupation of William Crawslay esquire subject to the payment of my debts funeral expenses and the aforesaid legacies
I give and bequeath to my said executors all my personal estate whatsoever and wheresoever upon trust to convert into money each part thereof as shall not consist of money and to invest the same in their names upon Government or real securities and out of the dividends and interest
I direct them to pay to my honoured mother during her life annuity of fifty pounds half yearly to commence from my decease
And I authorise and direct my said trustees and executors to apply so much as shall think fit of the remainder of such interest and dividends in the maintenance support education and advancement in the world of my three children William Margaret and Mary Ann during their respective minorities giving to my said trustees and executors in this respect the power of a parent and directing that shall not be liable to any amount for the application of such profits and interest
And I desire that the net surplus of such interest /if any/ may accumulate during the minorities of my children and for that purpose be from time to time invested in the names of my said Trustees and Executors or of the survivors or survivor of them upon Government or real securities
I give and bequeath to each of my said daughters Margaret and Mary Ann two seventh parts of the residue of my personal estate to be paid to them respectively at the age of twenty one years or on the day of their marriage respectively with the consent of their Guardians or the survivor of them which shall first happen
And I bequeath the remaining 3 seventh part of my personal estate to my said son William to be paid to him at his age of twenty one years
And in case of the death of either of them my said daughters before the time of payment I give the share of her so dying equally between her surviving sister and my said son William
And in case my said son shall die under the age of twenty one years and without leaving issue I give and bequeath his share unto and equally between my said daughters to be paid with their original legacies
And so in like manner in case of the death of any other of them I give the while to the survivor to be paid with his or her original share
And in case of the death of my said son under the age of twenty one years and without leaving issue and of both of my daughters under the age of twenty one years and without having been married /with such consent as aforesaid/ I give to my said brother Joseph All my personal estate subject to the payment of one third part thereof between such of my sisters or to an only sister or the children of any or any out of my sisters who in his judgement shall most stand in need of it leaving the distribution thereof entirely to his discretion and without liability to account for the same
I hereby expressly authorise and empower

my said Trustees and Executors and the survivor or survivors of them to advance to or for my said son and daughters respectively during their minorities for his or her advancement in the world and any part of his or her legacy or share not exceeding in one third part thereof
I declare that it shall be lawful for my said trustees and executors and each of them out of the money which shall come to them or his hands to deduct and retain and each to pay the other all such costs charges damages and expenses as they or either of them shall sustain or be put unto in or about the execution of this my will or the trusts thereof and that one of them shall not be answerable or accountable for the other of them or for the acts of the other of them but each of them only for his own acts receipts ??? or defaults and that neither of them shall be answerable or accountable for any loss which may happen in placing the trust money in any such bank or bankers hands or otherwise in the execution of the trusts of  my will save only such loss as may happen by this wilful neglect of default
In virtue whereof I have to each sheet of this my will contained in three sheets of paper set my hand this second day of August one thousand eight hundred and eighteen.
Witnessed John Hawkins Francis Pett R Dimsey

Codicil to my Will
Whereas I have by my within will bequeathed two seventh parts of the residue of my personal estate to each of my daughters & the remaining three seventh parts to my son now I do hereby revoke such bequest as far as it relates to the division thereof & do in lieu bequeath such residue equally between me said children at the same time in such manner & form & with such benefit of survivorship as I have by said will expressed with regard to the bequest of the residue & I confirm my within will in all other respects dated 21st day of July one thousand eight hundred & twenty two

A codicil to the will of William Eade
I appoint in addition to the execturs named in my last will & testament my son William Aislabie to be one of my executors
I give to my nephew Edward Bell residing here in Bordeaux one thousand francs to my friend Henry Willson my silver and steels Russian Snuff Box & the Alabaster Ornament representing the nape of a Sabine Woman To my Cook Cadette one hundred francs
I direct that my Colthes may be disposed of or given away as my executors may please
I recommend that my business here may be brought to a close as soon as possible consistently with due advantage to my heirs that my stock of wine fit for the London ?? may be offered to my English Correspondents & it will be for my executors to judge upon consulting with my nephew Ed Bell how far it may be advisable to keep my young wines till they be fit fo ship to London or elsewhere
I recommend that my private stock of wine here should be sent to London to be sold with my private stock of wine there unless it can be disposed of to advantage in France
I authorise my executors to continue my wine business in Bordeaux till such time as my stock of wine there can be turned to a good account & to make any remuneration they mmay think fit to Mr Ed Bell for his attention & trouble beyond his share of the profits of the business & also to facilitate in any way they may think fit towards the winding up of my concerns the views of Ed Bell may have in forming a connection in the Bordeaux wine trade by lending him any sum not exceeding fifty thousand francs
signed this third day of December one thousand eight hundred and twenty three.

Codicil
Whereas Dr Pett one of my within named executors is lately dead
Now I do by this codicil to my said will appoint my son William Aislabie Eade to be an Executor in his place
and whereas under the will of my late honoured mother I am entitled to a moiety of a Copyhold house at Stoke Newington in the County of Midx and my brother Joseph having agreed to sell me the other moiety thereof I devise to my said son and his heirs the said Copyhold house with the appurtenances he accounting to each of his sisters for the sum of four hundred pounds
In witness whereof I have hereunto set my hand the twelfth day of February 1824

Appeared John Vaux of Hyde in the Isle of White Gentleman etc
18 Sept 1824 (proved 25 September 1824).




Changes:
19/9/2010 Added Hercules Case
12/3/2011: Iron Church added
27/9/2011: inserted geography file
10/12/2012: William Eade Will